Top Ten Sporty Naked Bikes
16th April 2018
If you want a bike that looks thoroughly modern, that can go fast, is agile in the bends and which sacrifices both wind protection and luggage options to save weight then you probably want a sporty naked bike.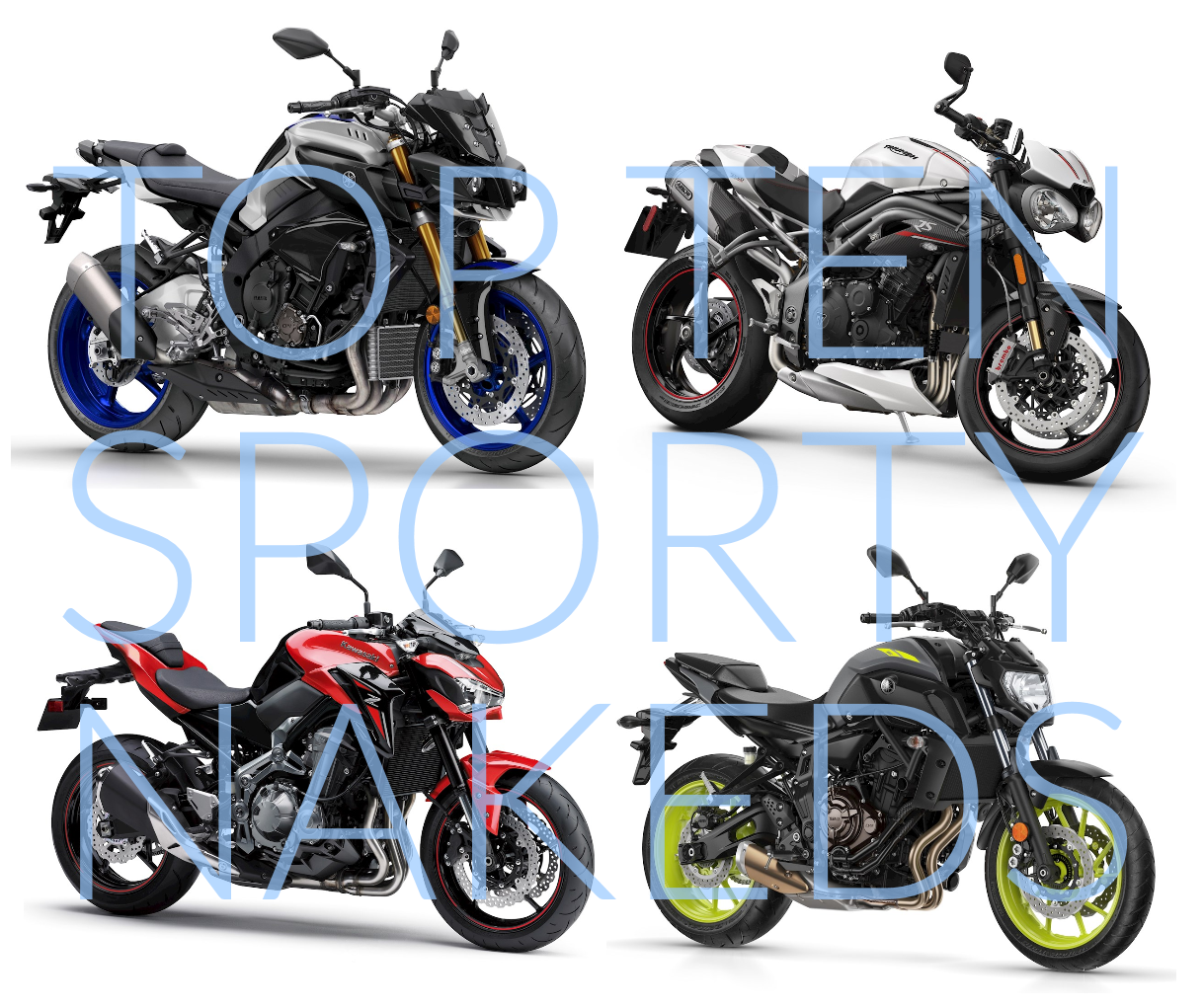 The Best Sporty Naked Bikes You Can Buy Right Now
What Is A Sporty Naked Bike? 
Originally it would have been a sports bike with the fairing removed, the wiring tidied up to show off the engine and a few tweaks like flatter handlebars to make the riding position less aggressive. These days sporty nakeds tend to be designed that way from the off. They also quite often feature a de-tuned engine from the previous generation range topping sports bike, tweaked for lots of torque lower down the range at the expense of top end power.
In the grand scheme of things they are one of the most popular classes of bike on the road and tend to be used for short blasts at the weekend rather than longer trips. Retro nakeds offer much the same but with distinct retro styling.
1. Yamaha MT-10 SP
RRP: £14,000
Capacity: 998 cc
Engine: Inline 4 Cylinder

Power: 158 bhp
Seat Height: 825 mm
Wet Weight: 210 kg
The original Yamaha MT-10 was a huge hit so the SPecial version was bound to show up soon after, in this case in 2017. Yamaha's MT-10 SP builds on the original with a fancy R1 style colour TFT dash, a special colour scheme and Ohlins NIX30/TTX36 electronic suspension.
The engine isn't the most powerful out there but is renowned for being extremely capable, while the wind protection is surprisingly good for a naked bike, however there is a downside and it's fuel economy. Not that you'd buy a big sporty naked to get decent range or planet saving mpg figures.
2. KTM Super Duke R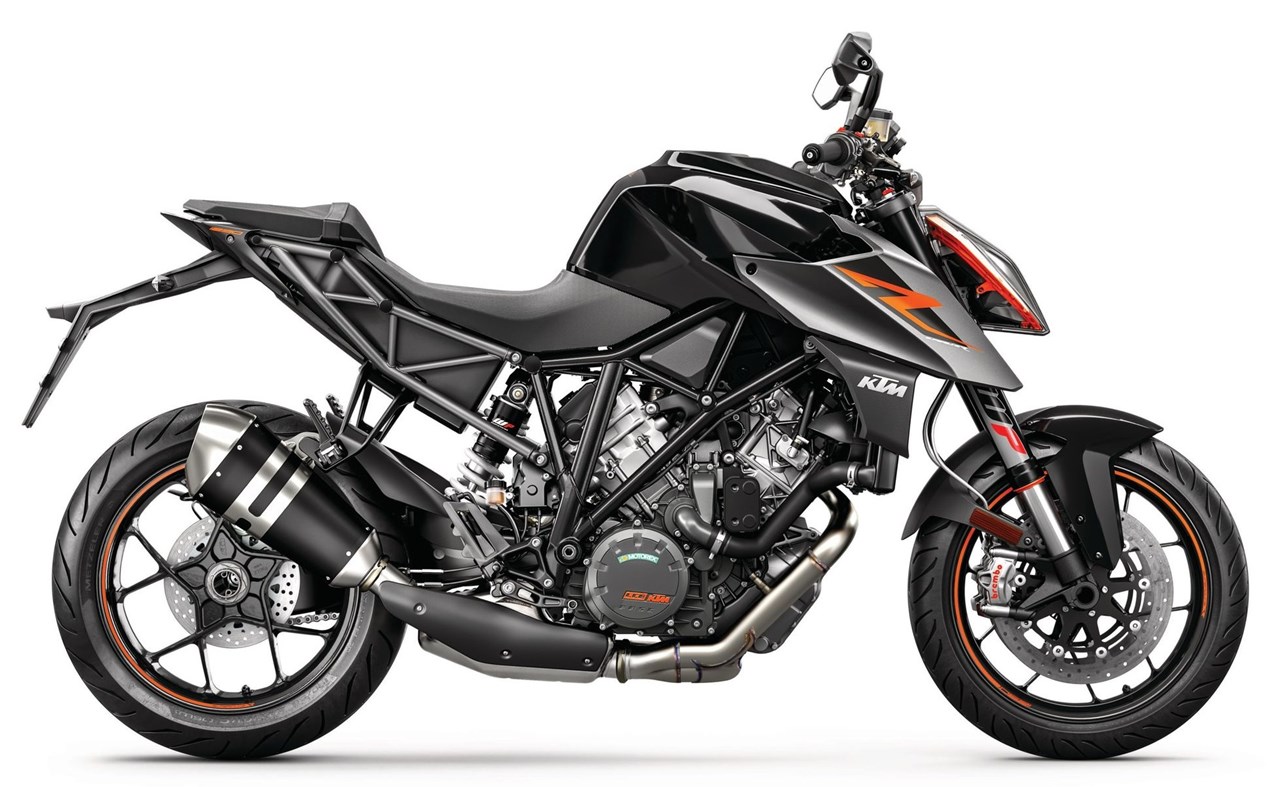 RRP: £14,300
Capacity: 1,301 cc
Engine: V-Twin

Power: 174 bhp
Seat Height: 835 mm
Dry Weight: 195 kg
KTM's Super Duke R is called "The Beast" and that's probably because it has a huge 174bhp on tap low down from a huge V-Twin engine. It was launched in 2017 and has all the toys you would expect on a modern bike. The single sided swingarm looks great but the styling isn't exactly subtle and a V-Twin will never be as smooth as the inline fours of the competition.
3. BMW S1000R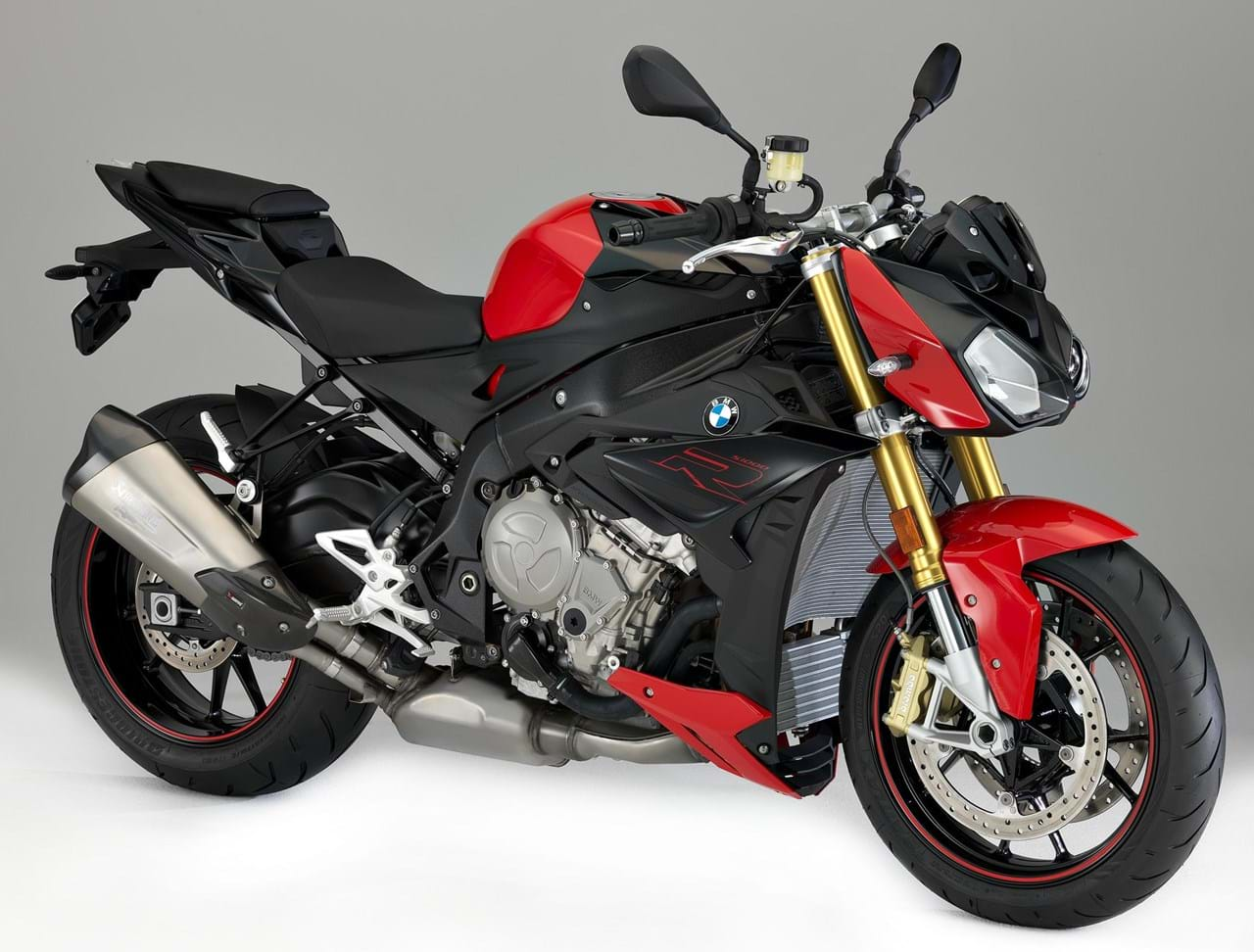 RRP: £10,950
Capacity: 999 cc
Engine: Inline 4 Cylinder

Power: 162 bhp
Seat Height: 814 mm
Wet Weight: 205 kg
The BMW S1000R changed the game when it was launched in 2013, with 162bhp on tap and weighing in at just 205kg wet, however the model is getting on a bit now, even with a mini update in 2017 that throws in the HP Titanium muffler for free.
4. Triumph Speed Triple RS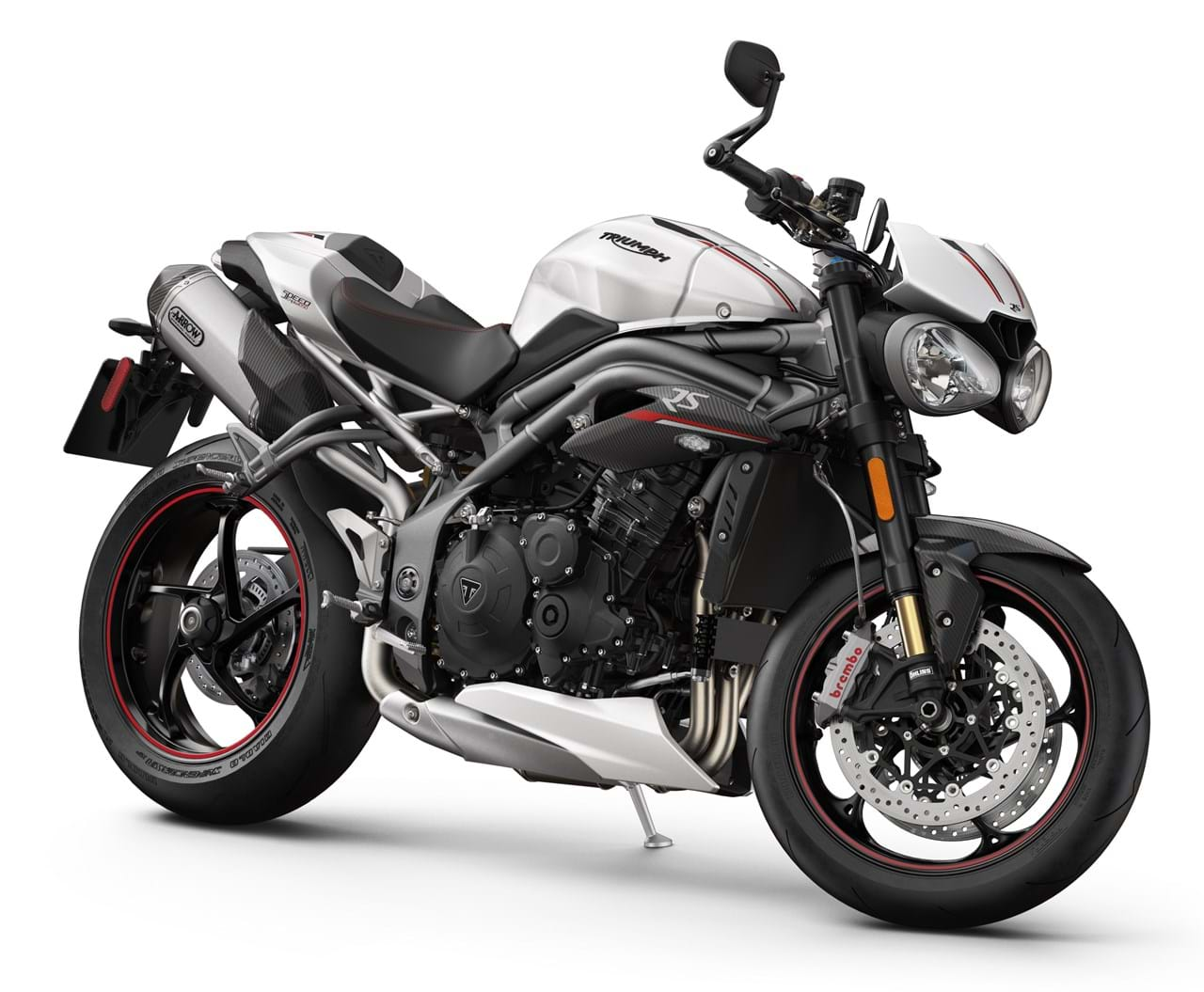 RRP: £13,250
Capacity: 1,050 cc
Engine: Inline 3 Cylinder

Power: 148 bhp
Seat Height: 825 mm
Dry Weight: 189 kg
The top of the range 2018 Speed Triple RS is more evolution than revolution with a new colour TFT dash, refined engine, cornering ABS and a little bit knocked off the weight. That isn't necessarily a bad thing though because the Speed Triple has been a great seller for Triumph and it has quite a following in the UK.
5. Yamaha MT-09 SP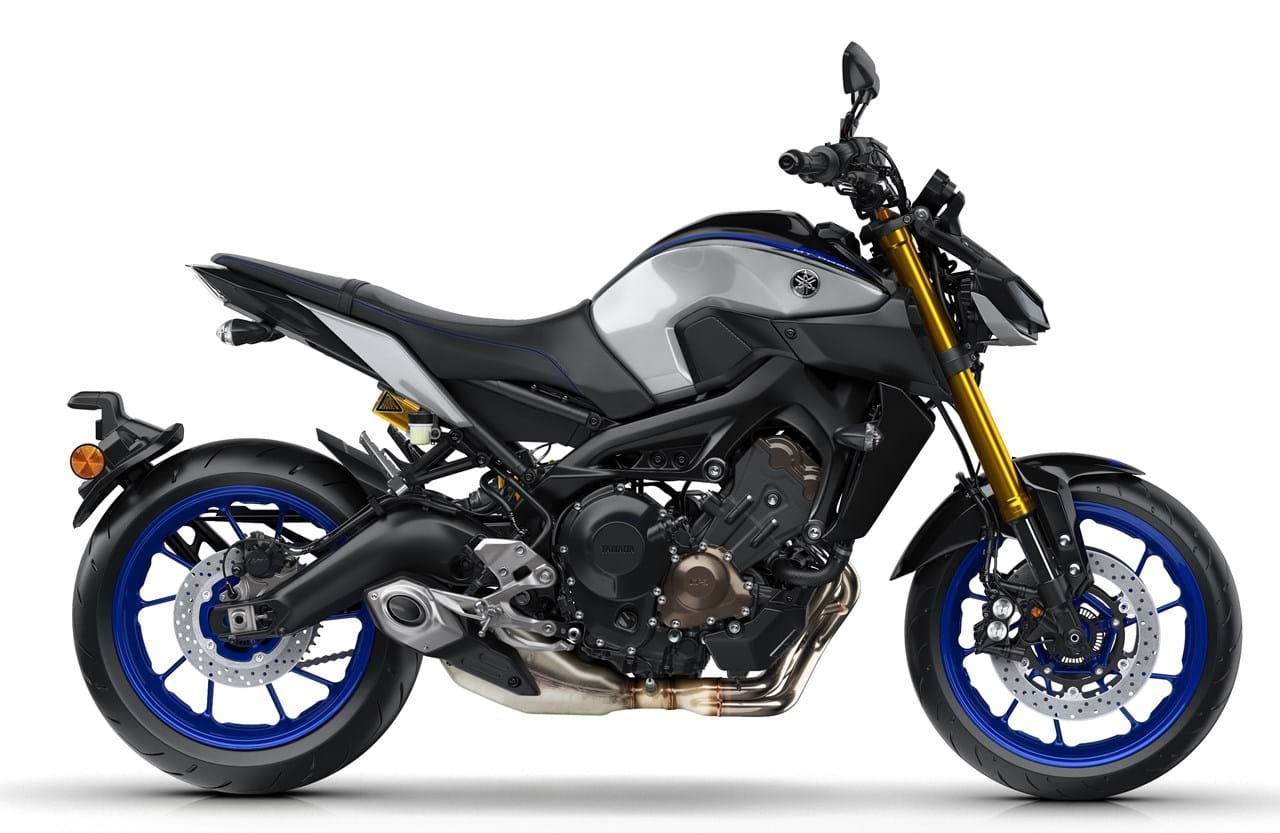 RRP: £9,000
Capacity: 847 cc
Engine: Inline 3 Cylinder

Power: 114 bhp
Seat Height: 820 mm
Wet Weight: 193 kg
Much like the MT-10 SP the MT-09 SP takes the 2017 update of the best selling MT-09 and adds a few bits to make it SPecial, specifically a mix of Ohlins/KYB suspension upgrades and a special colour scheme. It should make an already awesome bike even better but Yamaha have clearly decided not to include a colour TFT dash to save a few pennies.
6. Triumph Street Triple RS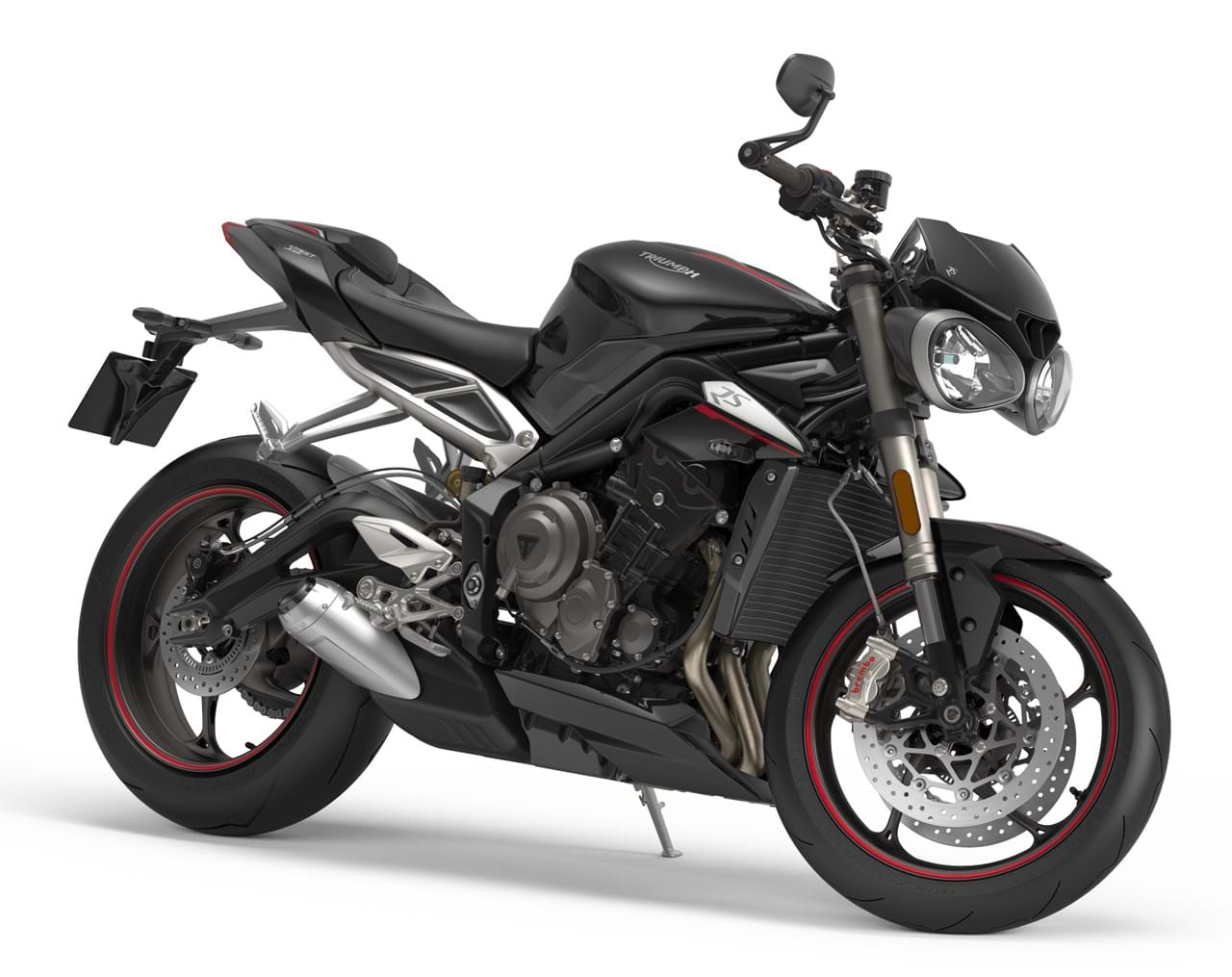 RRP: £10,00
Capacity: 765 cc
Engine: Inline 3 Cylinder

Power: 121 bhp
Seat Height: 825 mm
Dry Weight: 166 kg
Triumph's new for 2017 Street Triple range makes use of a slightly larger 765cc engine and is available in three flavours with varying levels of power output and shiny bits. The top of the range RS gets you Ohlins suspension, Brembo M50 calipers, colour TFT dash, a quickshifter and expensive sticky tyres.
7. Kawasaki Z900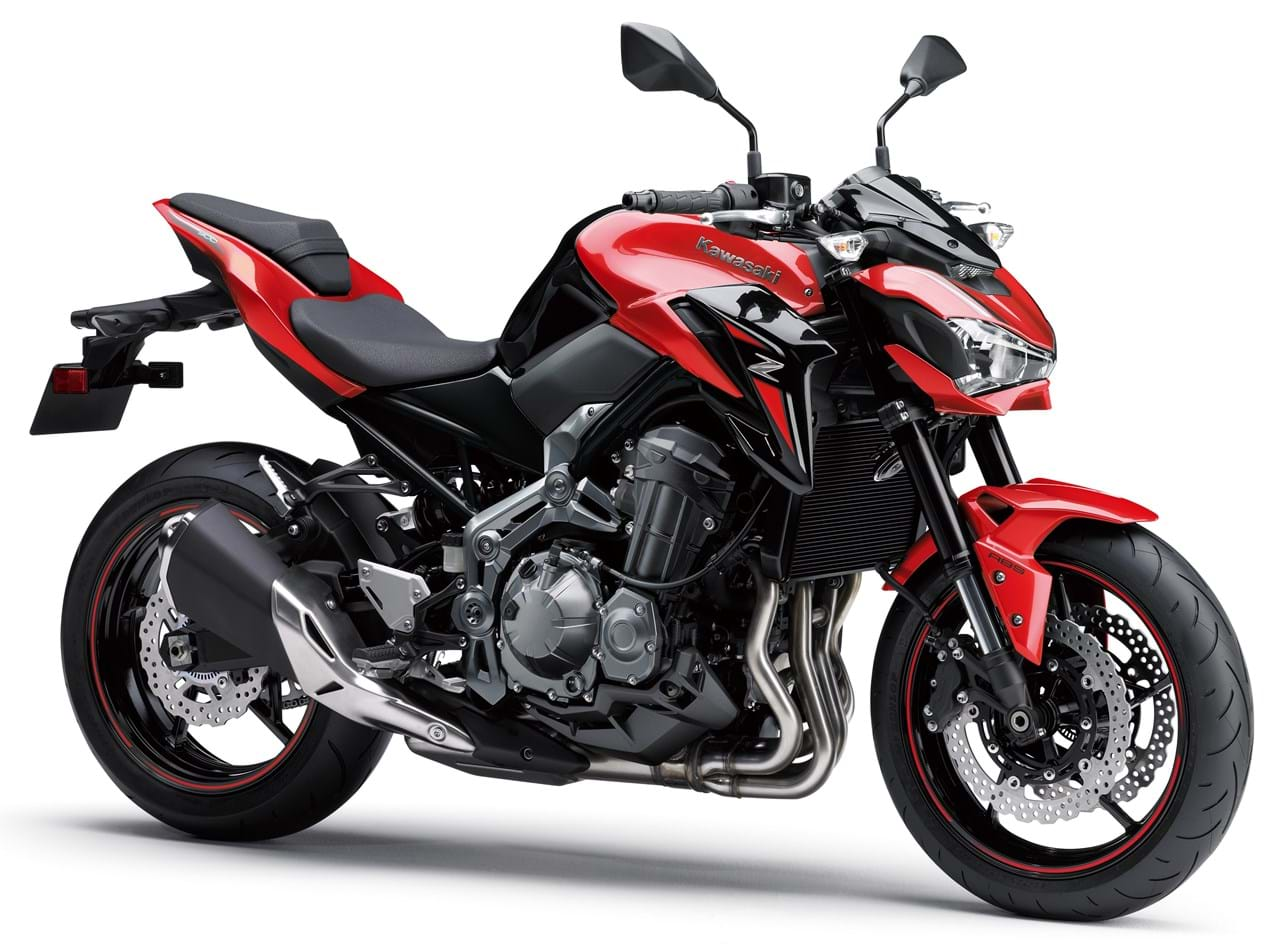 RRP: £8,400
Capacity: 948 cc
Engine: Inline 4 Cylinder

Power: 124 bhp
Seat Height: 795 mm
Wet Weight: 210 kg
Kawasaki introduced the Z900 in 2017 to replace the ageing Z800. It doesn't have the comprehensive electronics package of the competitors but does look great, has a cool dash where the needle flashes as a gear change indicator and the seat height is nice and low. There's also an A2 licence friendly restricted version.
8. Suzuki GSX-S750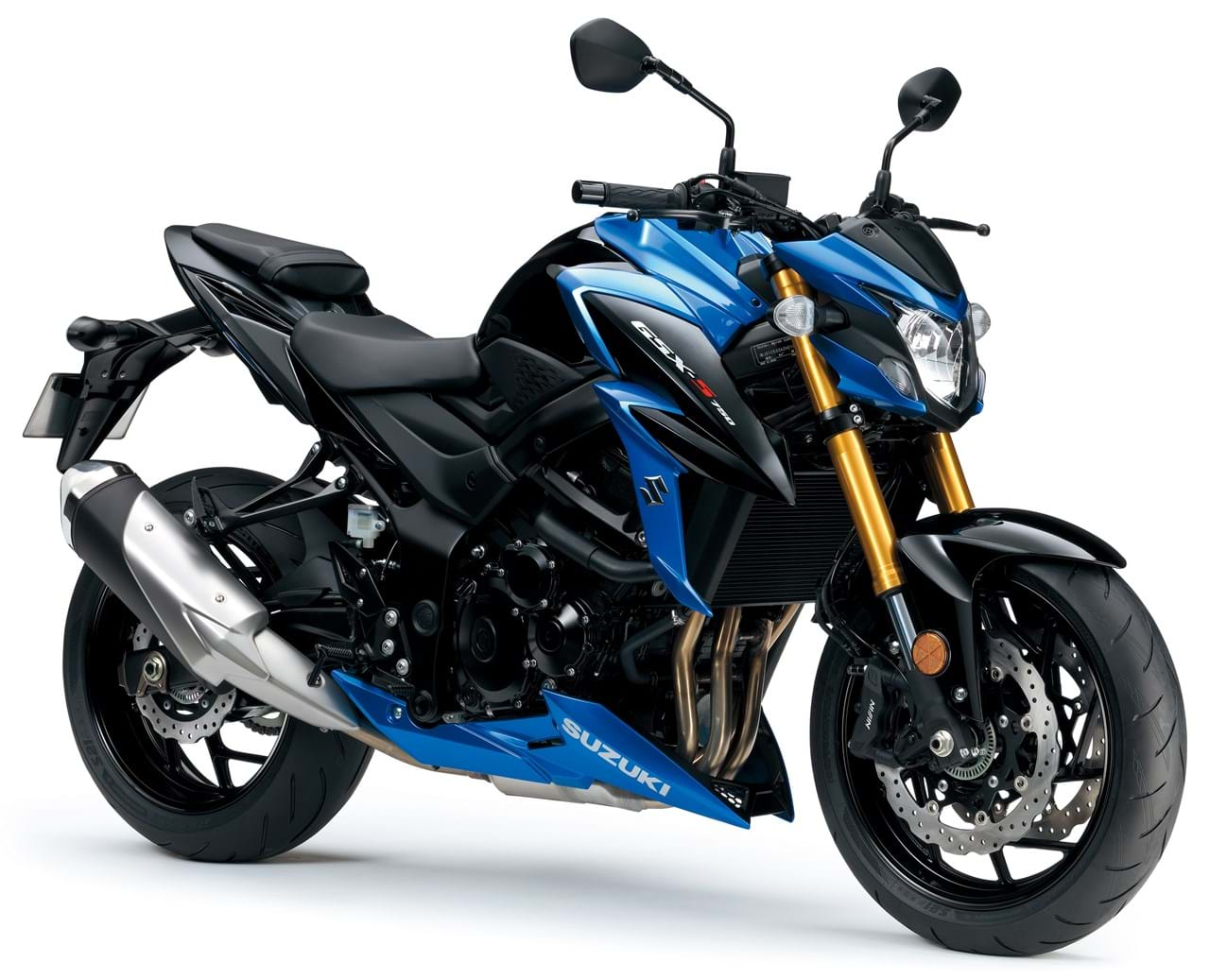 RRP: £6,700
Capacity: 749 cc
Engine: Inline 4 Cylinder

Power: 133 bhp
Seat Height: 820 mm
Wet Weight: 213 kg
Suzuki introduced the GSX-S750 in 2017 as a great value mid-capacity naked. Shiny bits are limited but it does feature some tech to make day to day riding a little easier, namely the easy start and low rpm assist functions.
9. KTM Duke 790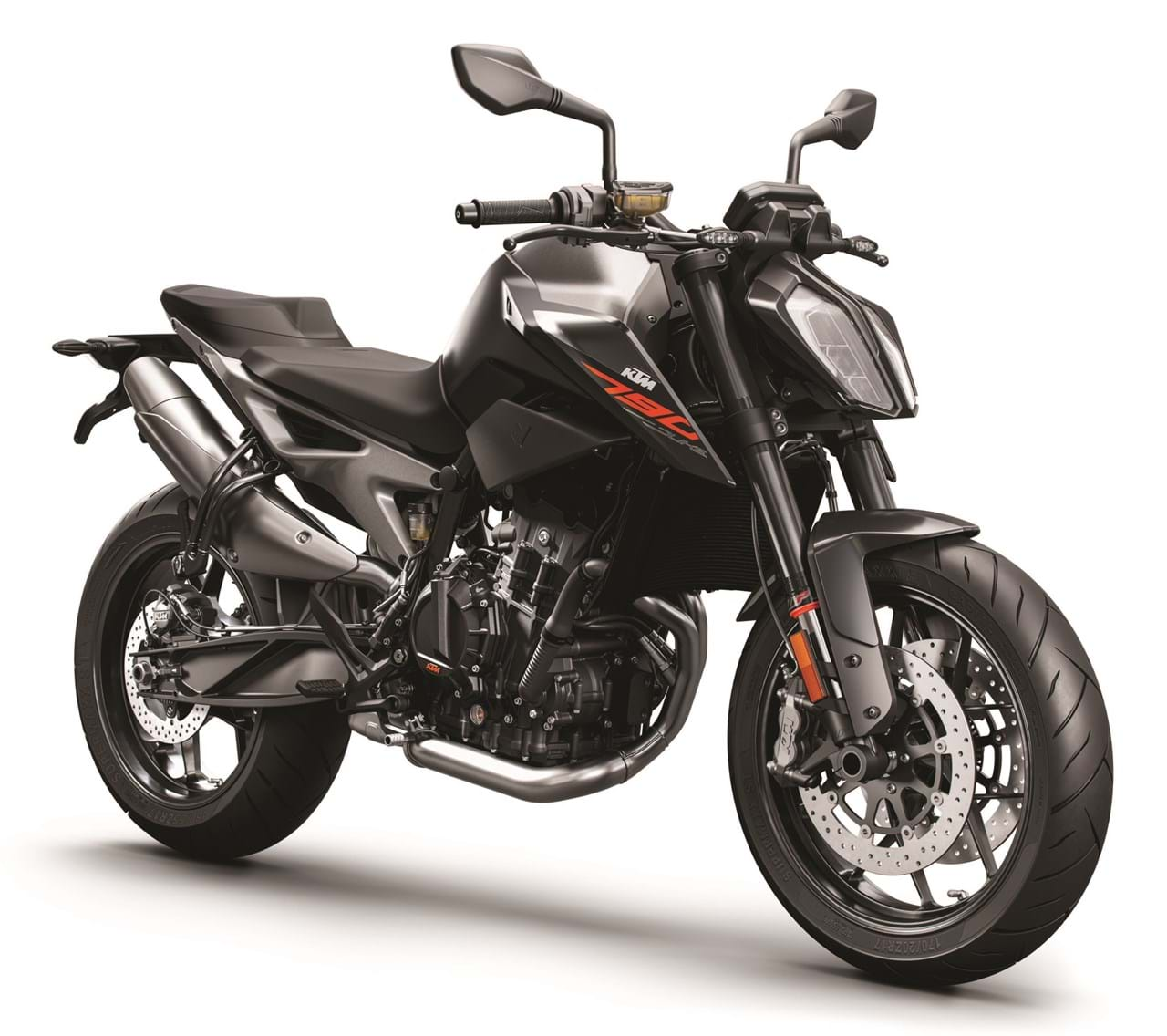 RRP: £8,500
Capacity: 799 cc
Engine: Parallel Twin

Power: 103 bhp
Seat Height: 825 mm
Wet Weight: 174 kg
The 2018 KTM Duke 790 is definitely a bike to watch. KTM call it The Scalpel and it's bristling with advanced features like a colour TFT dash, LED lighting all round, lean angle sensitive traction control, a quickshifter and advanced track riding mode.
10. Yamaha MT-07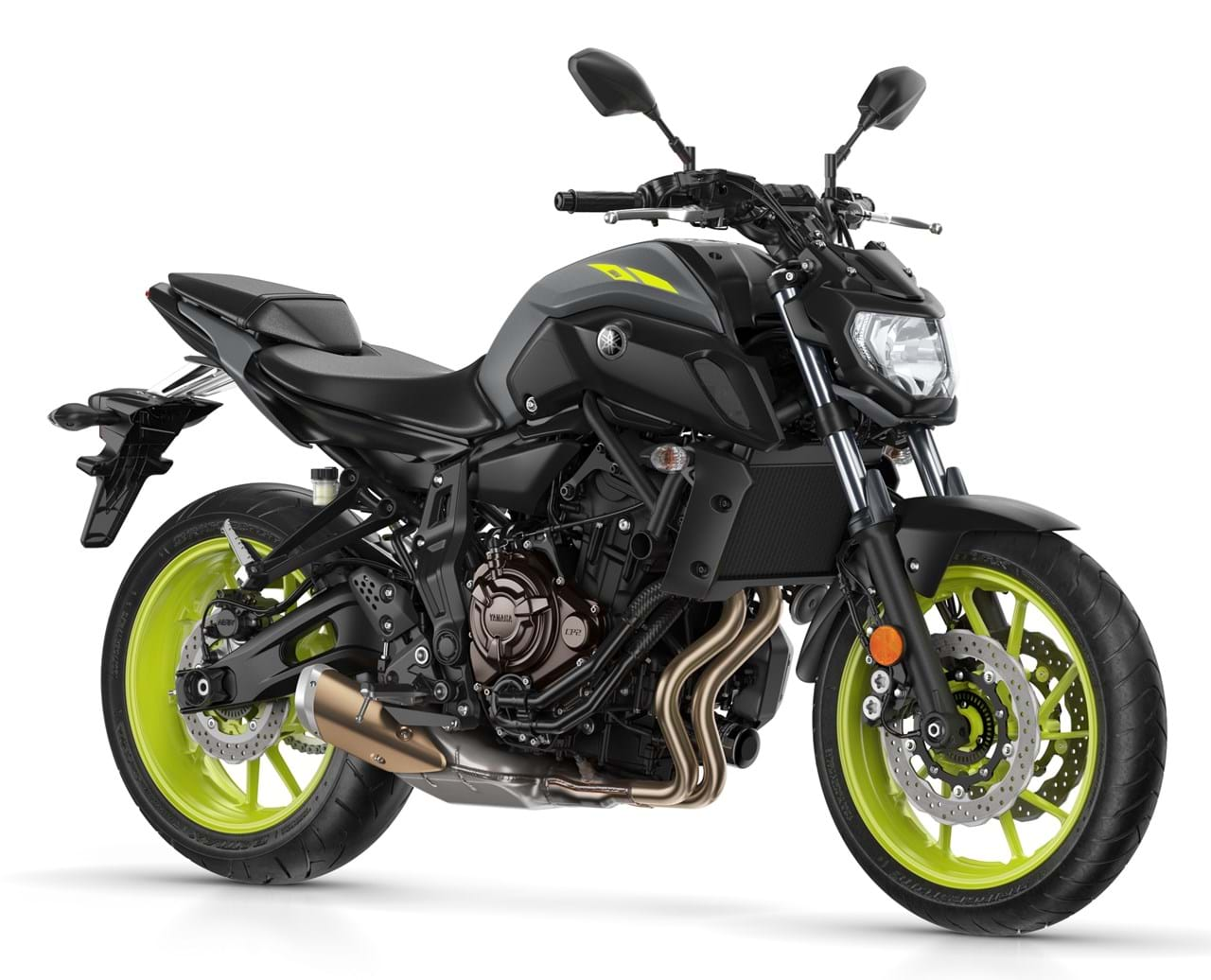 RRP: £6,350
Capacity: 689 cc
Engine: Parallel Twin

Power: 74 bhp
Seat Height: 805 mm
Wet Weight: 182 kg
Yamaha's MT-07 needs no introduction. 80,000 of the original have been sold so for 2018 Yamaha simply tweaked a few bits to make it even better. The headlight design is all new, the seat more comfortable and a few bits are blacked out for a more edgy look.