How To Get A Motorbike Licence: The Complete Guide (2022)
Theory tests, Compulsory Basic Training (CBT) and four different categories of actual licences cover a range of different options.
This guide to UK motorbike licences should help you understand what you are eligible to get, what you need to do and what options you have in the future.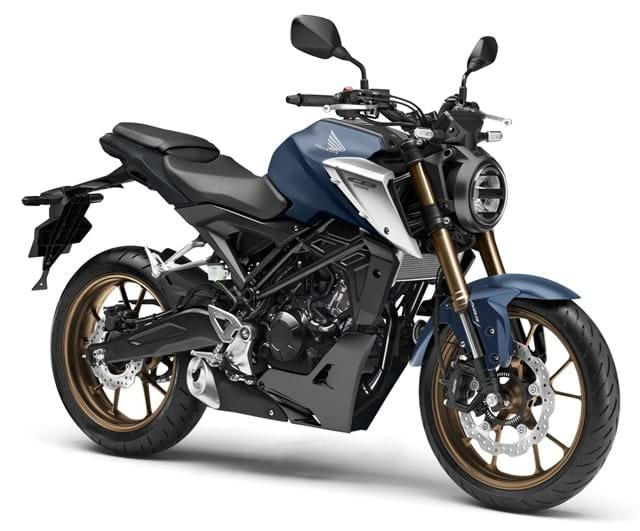 If the licence laws weren't complicated enough, there are also some rules which only apply if you passed your car driving test before February 1st 2001.
Licence
Requirements
What You Can Ride
16 and over
Moped up to 50 cc, 28 mph, no motorways
17 and over
Up to 125 cc, 15 bhp / 11 kW
19 and over
Up to 47 bhp / 35 KW
24 and over OR 21 and over with A2 licence for two years
Everything
So how long does it take and what does it cost?
Step
Cost
Time
What's Involved
£34
Online
16 in next 3 months, good eyesight
£125
1 day
Eye test, basic training, valid 2 years
£23
1 hour
Computer and film tests, valid 2 years
£15.50
1 hour
Off-road manoeuvres
£75
1 hour
On-road manoeuvres
If you are over 24 you can do a Direct Access Training (DAS) course after the CBT and theory to skip straight to the full A licence after the Mod 1 and Mod 2 tests.
The course is usually a few days long and can cost around £550, so all in you could be looking at around £700-800 of tests and training.
Licence Categories
Provisional Licence
The provisional driving licence allows you to ride a moped, scooter, motorcycle or quad bike and will let you travel on the public roads with an L Plate on the front and rear of the vehicle, but you'll be restricted from carrying a pillion until you pass your full test.
A CBT is also needed to get on the road and you will be limited to 14.8 bhp / 11 kW.
AM Licence
The AM Licence covers mopeds and light quad bikes. You can achieve an AM Licence from the age of 16, and this will allow you to ride any model with an engine of 50 cc or less, a maximum speed of 28 mph and less than 5.4 bhp / 4 kW in power. You won't be allowed to ride on motorways, for obvious reasons.
50 cc models range from the modern looking Peugeot Speedfight 4 to the retro Django and massively in price as well. Check out all the AM models in the scooter chooser.
A1 Licence
You need to be aged 17 or above and take the test on a bike of 120 cc to 125 cc, with a top speed of at least 55 mph and up to 14.8 bhp / 11 kW of power.
Then you'll be allowed to ride bikes up to a maximum of 125 cc capacity and 14.8 bhp / 11 kW in power, although for a trike you are allowed 20.1 bhp / 15 kW.
Check out our top ten A1 scooters and A1 bikes for some inspiration or see all the A1 models in our bike and scooter chooser.
A2 Licence
The A2 Licence is the most complicated to understand. From a minimum age of 19 you can ride a bike of up to 47 bhp / 35 kW, which doesn't have a power to weight ratio better than 0.2 kW/kg.
You will need to take your test on a bike with at least a 245 cc engine and 27 bhp / 20 kW to 47 bhp / 35 kW power.
Check out our top ten A2 scooters and A2 bikes for some ideas or all of the A2 models in our bike and scooter chooser.
A2 Restricted
To confuse things further many manufacturers offer restrictor kits as factory options, allowing you to buy an A2 compliant bike or scooter which can then be de-restricted once you have your full licence.
While they may cost a bit more up front they will potentially last you a lot longer. Check out the Top 10 and all the restricted A2 bikes and scooters in our choosing tool.
A Licence
At the age of 24 and above you can take a full motorcycle licence, which enables you to ride whatever you want.
Alternatively, if you have already held an A2 Licence for two years, you can then take another practical test which will give you the full A Licence Category. That means you'll need to be at least 21 to have held the previous licence for two years.
From January 2019 the law changed such that test bikes now have to make 50 kW / 67.1 bhp rather than the old 40 kW / 53.6 bhp. They must also now have a minimum wet weight of 175 kg and a capacity of at least 595 cc.
Check out our top tens for some inspiration or all of the full licence models in our choosing tool.
Steps To Getting Your Bike Licence
Provisional Licence
For many people, the first stage will be to apply for your provisional motorcycle driving licence. You'll need to be at least 15 years and 9 months to apply, and meet the minimum requirements for your eyesight, which will be tested at the start of any practical exam. You'll also need to be a resident of Great Britain, and not already have any reason to prevent you from driving i.e. already have a driving ban.
You can apply online or by post, with ID documents, a passport photo and a payment of £34 online, or £43 if you're using the postal service.
If you already have a full car licence, then you don't need to apply for the provisional licence.
Compulsory Basic Training (CBT)
To ride on UK roads, you need to complete Compulsory Basic Training (CBT). It's not the full motorcycle test, but a look at your riding to make sure you're safe to be around other road users, and issue you with a DL196 certificate to prove it.
It includes an eyesight check, followed by practical on-site training and riding, and then practical on-road training and riding.
The CBT course usually takes one day, although it's fine to take a little longer to ensure you're safe when riding on the road.
Once completed, your DL196 CBT certificate is valid for two years. If you haven't passed your full motorcycle licence in 24 months, you'll need to repeat your CBT.
The only exemption is if you have a full car licence issued before February 1st, 2001. That allows you to ride a 50cc moped on the road without L plates, and with a pillion, without taking your CBT first.
You don't actually need to take a CBT if you live on certain offshore UK islands but you do need a CBT to ride in these places:
The Isle of Wight
South Uist, North Uist
Benbecula
Harris
Lewis
Mainland Orkney
Mainland Shetland
Any island connected to mainland Great Britain by road
Motorcycle Theory Test
The motorcycle theory test is required before moving onto the practical licence test. It applies whether or not you have a full car licence, and again, will be valid for 2 years from the pass date. If you haven't completed your licence in that time, you'll need to take the theory test again.
The exemption here is if you have passed a two-part (full) licence on a moped or lower capacity motorcycle since 1996, and held it for at least two years. So if, for example, you have an A1 Licence, you don't need to retake the theory test for your A2 or A licence.
The Motorcycle Theory Test is a two part test done by computer which costs £23:
The first part is a multiple choice quiz which covers the rules of the road, from the Highway Code, the Official DVSA Guide to Riding and the official Know Your Traffic Signs books. So this is where you'll need to know about things like the rules of the road.
The second part consists of 14 film clips from the perspective of a motorcycle to test your awareness and hazard perception.
Motorcycle Practical Test
The actual riding part of the UK motorcycle licence test comes in two parts. There is the Module One Off Road test which costs £15.50, and the Module Two On Road Test from £75 during working hours, and £88.50 at other times. You'll need to use the same size and type of motorcycle for both parts.
Mod 1
Module One takes place off road, takes around 20 minutes and you need to show you can do the following:
Wheel the moped or motorbike and use the stand
Do a slalom and figure of eight
A slow ride
U-turn
Cornering and controlled stop
Cornering and the emergency stop
Cornering and hazard avoidance
Mod 2
Module Two takes place on road and takes around 50 minutes, although it can feel much longer or shorter depending on how well it goes. It includes:
An eyesight test
Safety questions
Road riding including stopping, an angle start (pulling out from behind a parked vehicle) and a hill start, where possible
10 minutes of independent riding, when you'll be asked to ride a route following traffic signs or a series of directions, to see how you make decisions while riding.
If you do fail Module One, you'll need to wait at least three working days before retaking it. If you fail Module Two, you'll need to wait at least 10 working days before you can have another go.
Once you've passed, you can now send your details to the DVLA to get your new full licence.
Trikes
If you're physically disabled, you are able to take your CBT and motorcycle / trike test on a three-wheeled vehicle.
If you're not physically disabled, you'll need to go through the process on two wheels for an A1 motorcycle licence for trikes up to 15 kW power and a full category A motorcycle licence for more powerful trikes.