Top 10 Maxi Scooters
Maxi scooters are a great option for two-wheeled transport which costs less than the annual train ticket. They feature modern styling, twist and go ease of use, excellent storage capacity and maximum protection from the elements. What is a maxi scooter?
How Did We Rank Our Top Ten?
We looked at all the maxi scooters you can buy new and picked the top contenders at each price point taking into account style, power, technology and value for money.
The Best Maxi Scooters:
★ Maxi Scooter of the Year 2019 ★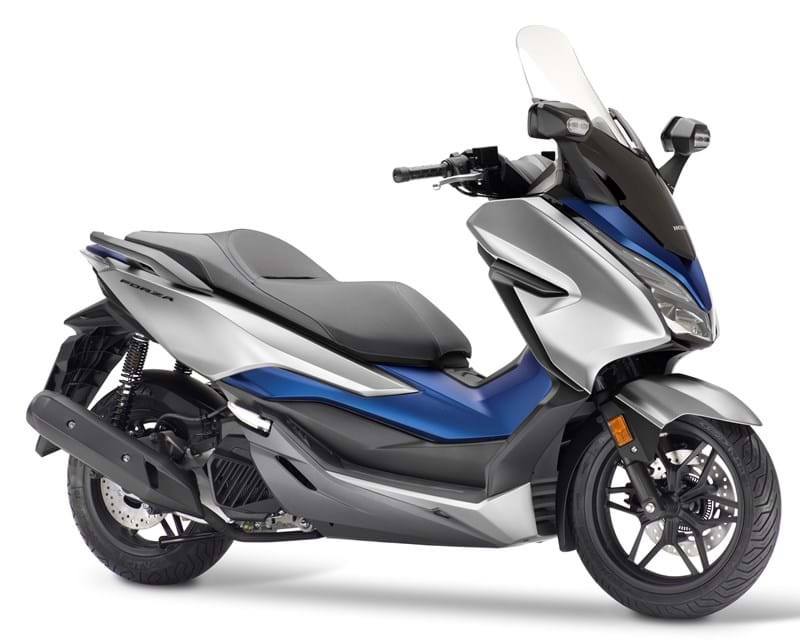 Going head to head with the X-MAX is the 2018 Forza 125. It features Honda's idling stop/start system, which is also found on the PCX125, full LED lighting, keyless ignition and even an electrically adjustable screen! There's also a 300cc version if you have an A2 licence and £5,100. Read the Review.
Engine: Single Cylinder
Capacity: 125 cc
Power: 15 bhp

Licence: A1
Seat Height: 780 mm
Wet Weight: 162 kg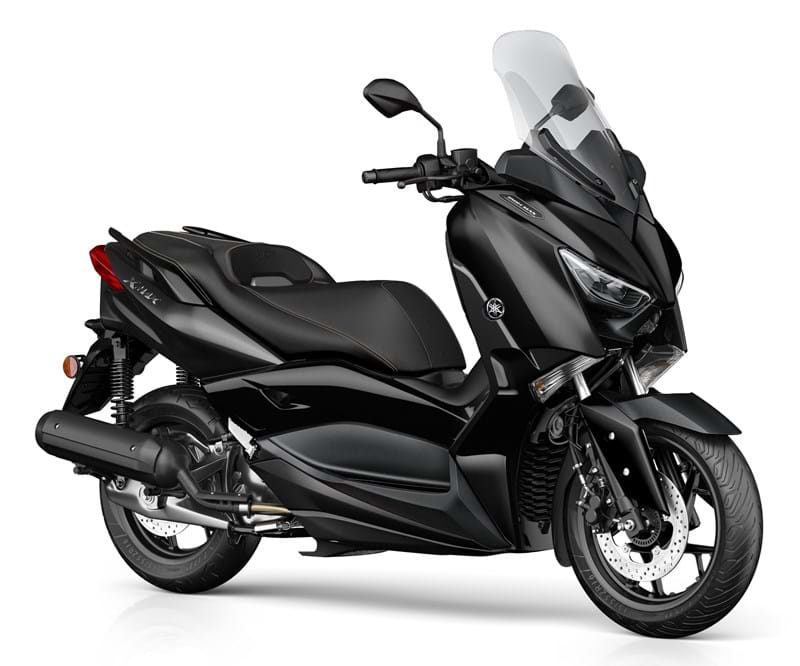 Re-designed for 2018, the X-MAX 125 is arguably one of the best premium 125cc maxi scooters you can buy right now. For a 125 it's rammed with modern tech such as keyless ignition, traction control and the highlight of the bunch is the LED headlight set up. Both sides light up for low beam, avoiding that wonky look may bikes are rocking, with the high beam emanating from another LED light in the centre of the cluster. Read the Review.
It's also available in larger capacities with the £4,950 X-MAX 300 (29bhp, A2) and £6,000 X-MAX 400 (33bhp, A2). 
Engine: Single Cylinder
Capacity: 124 cc
Power: 14 bhp

Licence: A1
Seat Height: 795 mm
Wet Weight: 175 kg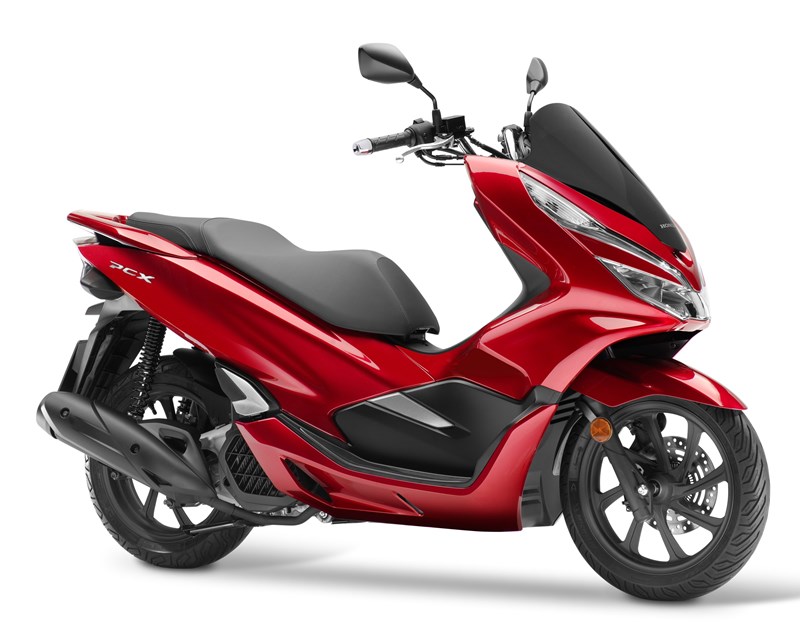 It doesn't need an introduction. The PCX125 has topped the monthly sales charts for what seems like forever and defines small budget maxi scooters much like the TMAX defines large and expensive maxi scooters.
Honda has been continually refining the concept since 2010 and there is a brand new version for 2018 with a new frame, new LED lighting, up to date dash and new wheels. The idling stop/start system is still there to boost fuel economy and it can be turned off from the handlebar to suit your situation. Read the Review.
Engine: Single Cylinder
Capacity: 125 cc
Power: 12 bhp

Licence: A1
Seat Height: 764 mm
Wet Weight: 130 kg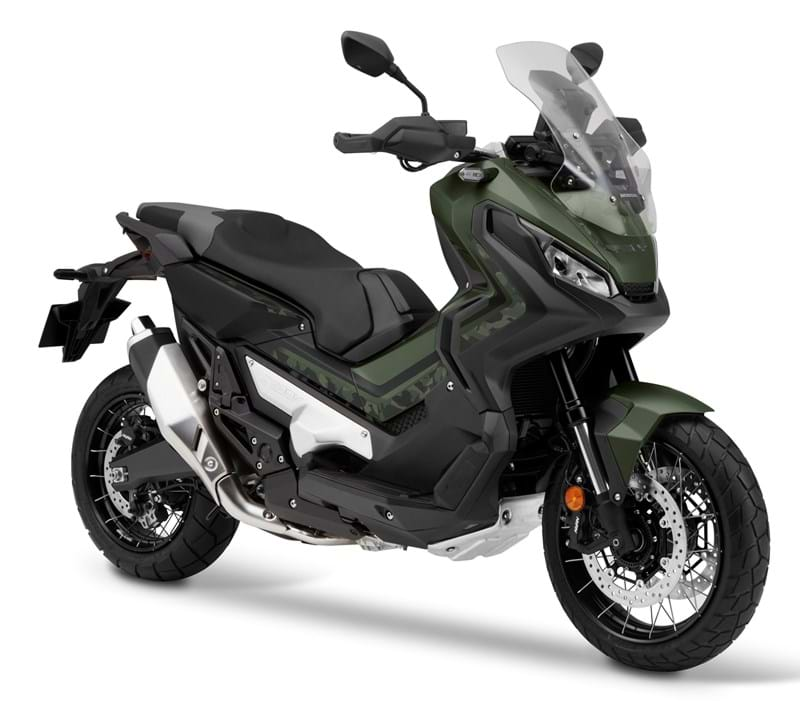 One of a kind, the X-ADV differs from most other maxi scooters in two ways. First it has genuine off-road potential, which could also read as pothole proof in the UK and second it doesn't have a conventional scooter CVT gearbox with belt final drive. Instead it uses Honda's fancy Dual Clutch Transmission (DCT) technology, like an automatic car, then the power reaches the rear wheels via an enclosed chain drive more like a motorbike. You can just think of it as a good looking, go anywhere, maxi scooter and possibly the only bike you will ever need. Read the Review.
Engine: Parallel Twin
Capacity: 745 cc
Power: 54 bhp

Licence: A2 (Restricted)
Seat Height: 820 mm
Wet Weight: 238 kg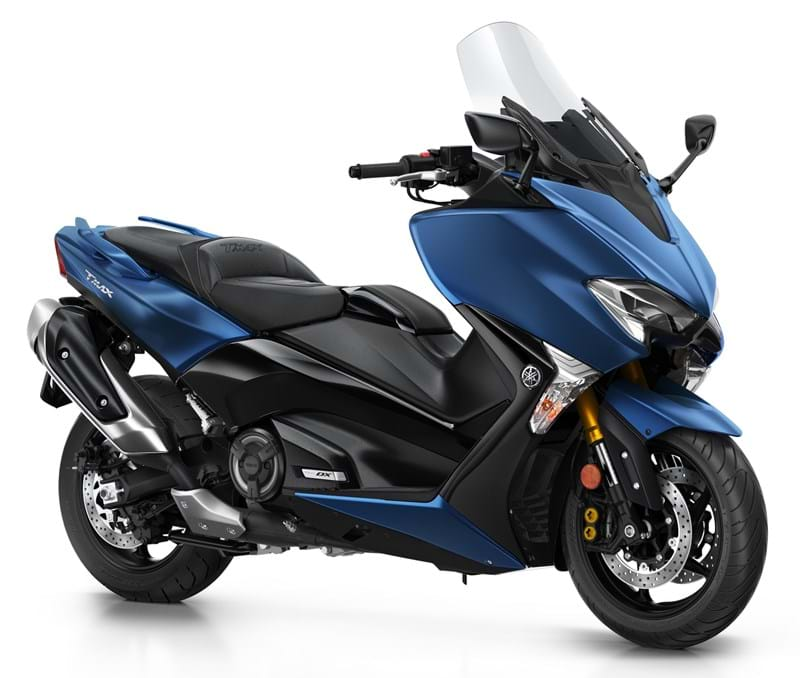 Quite simply the ultimate maxi scooter, the TMAX has been continually evolving since 2001. The top of the range DX was new for 2017 and features many of the things you'll find on a premium motorbike such as LED lighting all round, ride modes, traction control, large brakes, car style TFT dash and keyless ignition. It can even be equipped with heated seats/grips and the Dainese D-AIR auto inflating vest system. You might also want to check out the Suzuki Burgman 650.
Engine: Parallel Twin
Capacity: 530 cc
Power: 45 bhp

Licence: A2
Seat Height: 800 mm
Wet Weight: 213 kg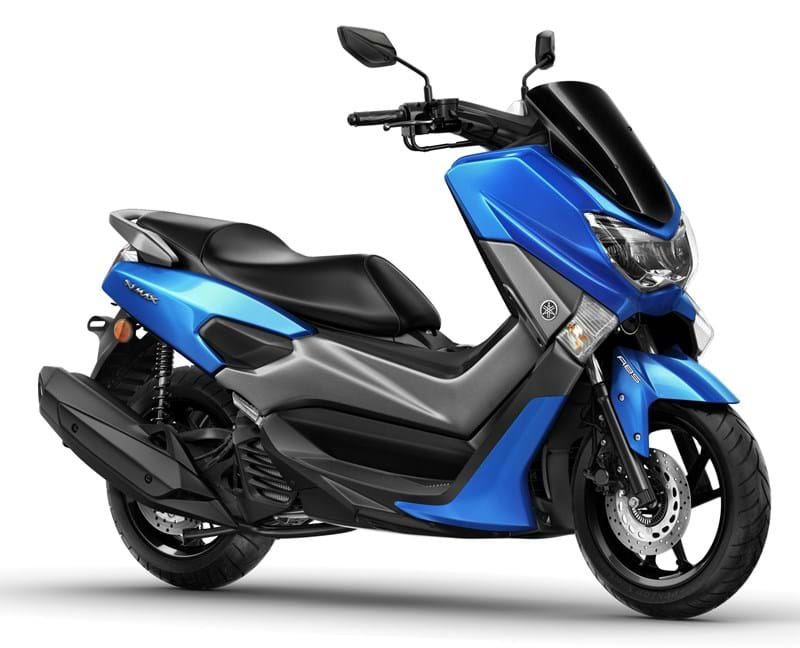 Like the X-MAX / Forza relationship the budget NMAX goes head to head with the Honda PCX125 and matches it on pretty much everything apart from range. Try both of course, but which one you go for will probably come down to brand affiliation and looks.
Engine: Single Cylinder
Capacity: 125 cc
Power: 12 bhp

Licence: A1
Seat Height: 765 mm
Wet Weight: 127 kg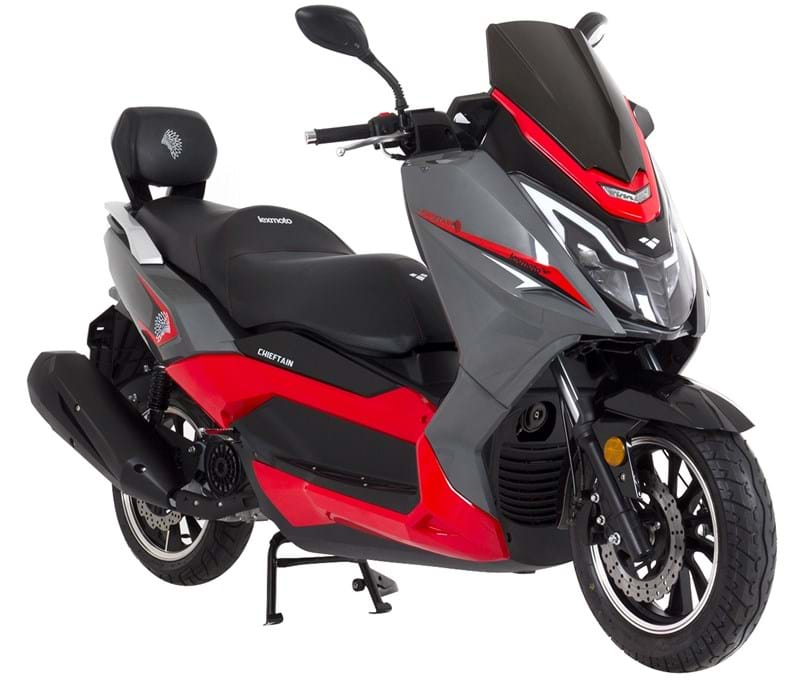 Introduced in 2018, the Chieftain is well worth a look if you are in the market for a Honda PCX125. They may be separated by a generation of technology but the Lexmoto is likely to be around £1,000 cheaper and arguably looks better so may well make your short list. Read the Review.
Engine: Single Cylinder
Capacity: 125 cc
Power: 9 bhp

Licence: A1
Seat Height: 780 mm
Wet Weight: 146 kg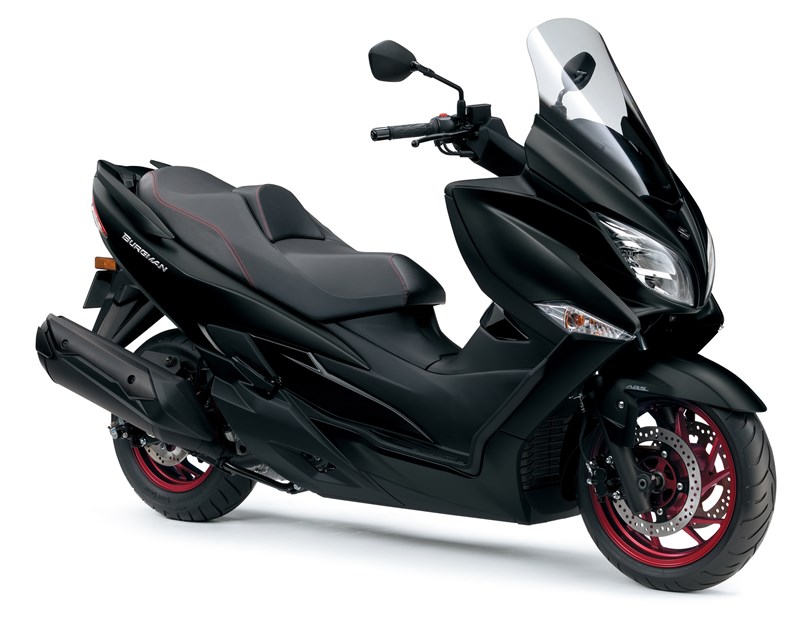 All new for 2018, the Burgman 400 is certainly worth a look if you are considering an A2 licence machine with a few modern touches like LED lighting. They also do a Burgman 125 and Burgman 650 but those models haven't been updated for quite some time and are starting to look quite dated versus the competition.
Engine: Single Cylinder
Capacity: 399 cc
Power: 31 bhp

Licence: A2
Seat Height: 755 mm
Wet Weight: 215 kg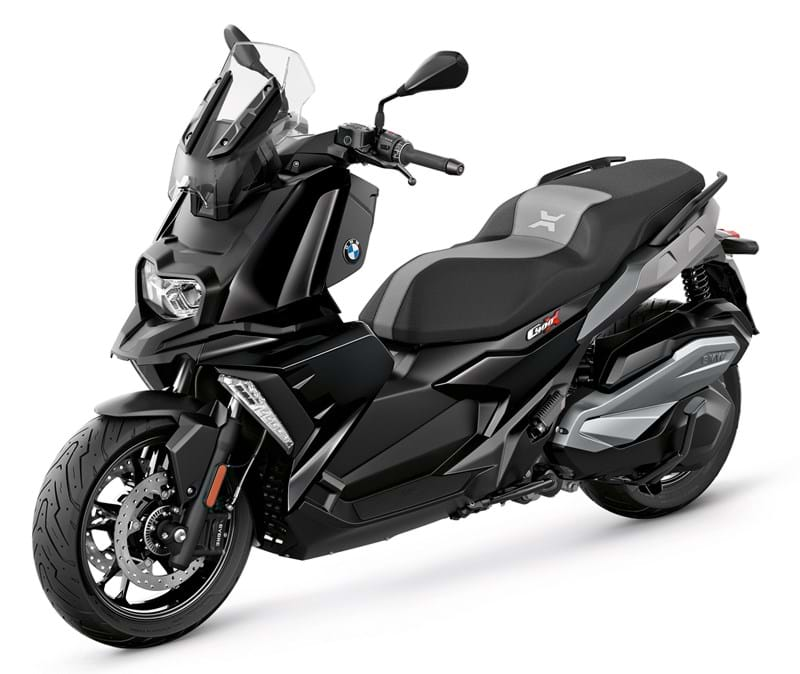 BMW don't really do scooters, unless you count the TMAX fighting C650 Sport / GT or the electric C Evolution, however while they were all very shiny they ultimately didn't sell that well against the cheaper competition. For 2018 they are back with the BMW C400 X and we reckon things might be different this time.
It's their smallest capacity scooter to date and is going up against the Suzuki Burgman 400 / Yamaha X-MAX 400 in the A2 licence category. Everything about the C400 X is cutting edge from the optional 6.5" colour TFT dash, to the LED lighting, the edgy styling, the incredibly low wet weight and the amazing engineering behind the expandable Flexicase storage under the seat. If the price is right it could be a game changer.
For 2019 the C400 GT improves the weather protection, seat comfort and looks so it's probably the one to go for.
Engine: Single Cylinder
Capacity: 350 cc
Power: 34 bhp

Licence: A2
Seat Height: 775 mm
Wet Weight: 204 kg
The 2019 Pulsion looks to be a direct replacement for the Satelis 125 with modern styling, LED lighting all round, keyless start and even a fancy TFT dash which can connect to your mobile on the higher spec versions for satnav duties. The underseat storage only takes one full face and one open helmet though.
Engine: Single Cylinder
Capacity: 125 cc
Power: 15 bhp

Licence: A1
Seat Height: 790 mm
Wet Weight: 165 kg
What Is A Maxi Scooter?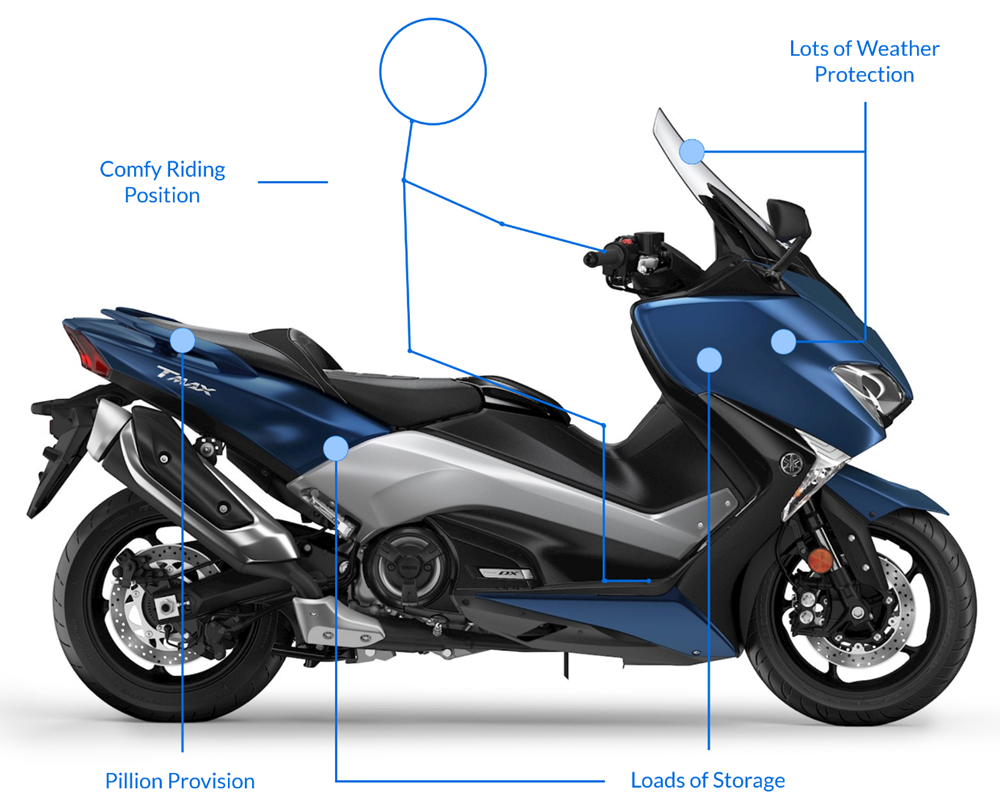 Traditional scooters tend to have a flat central floorboard for your feet and a clean empty space above it to easily "step through" the scooter when you get on it. Check out our top ten step through scooters for that sort of thing.
Maxi scooters on the other hand fill in much of this space, allowing for more storage and generally more equipment to be packed into the machine, but as such you have to mount them in a manner not too dissimilar from a motorbike. They also tend to be larger overall with a longer wheelbase, with much better pillion provision, car style dashboards and better wind protection.

At least that's the definition we subscribe to. Some people will claim that any scooter with a large engine is a maxi scooter, regardless of styling, step through, step over or overall capability. All we know is that the main manufacturers produce step through and step over scooters with engines of all sizes so engine size probably isn't an overly useful metric to differentiate on.
Honda arguably kicked it all off with the US based Helix, the forerunner to the Forza models, shortly followed by Suzuki in 1999 with the better known Burgman 400 and the other manufacturers soon followed suit when it became clear these designs were simply more capable and practical for day to day use, with many even fitting two full face helmets under the seat. Traditional scooter designs still exist but they tend to be split between 100% retro styling exercises and models only intended for short trips around town centres.
Check out the other types of motorbikes.