Honda Forza 125 Review
What Is It?
The 2018 Honda Forza 125 is a learner friendly premium maxi scooter which was first launched in 2015 and updated in line with the 300cc version for 2018.
Engine: 125 cc Single Cylinder, 15 bhp
Economy: 100 mpg, 250 miles
Top Speed: 80 mph
Seat Height: 780 mm
Wet Weight: 162 kg
Price: £4,700
| | | |
| --- | --- | --- |
| The Review | | ★★★★★ |
| | |
| --- | --- |
| ✓ | Looks, comfort, handling, range, storage, an electric screen on a 125! |
| | |
| × | There are much cheaper 125s available, screen could be taller, no under seat light |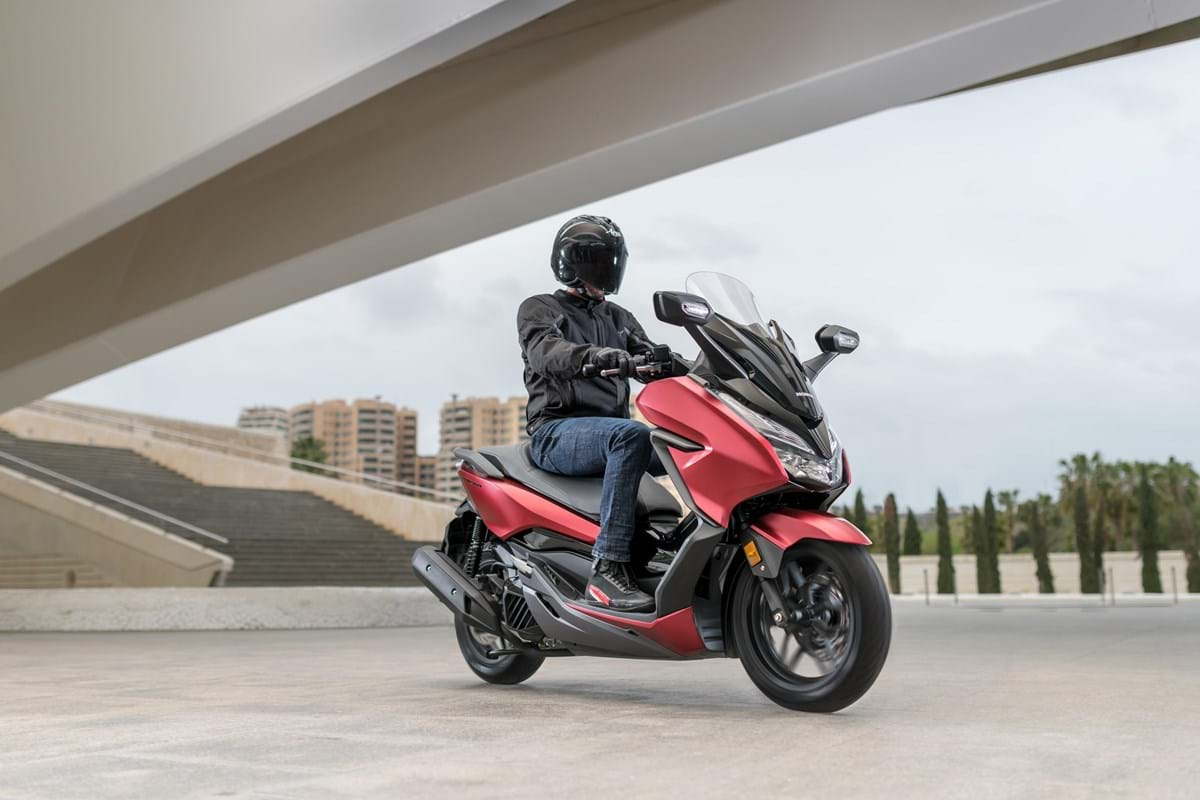 I have owned the Honda Forza 125 since September 2018 after many of my pals had the older version but I opted to spend the extra money for the newer model. I love my gadgets so I fancied a go at all the fancy parts on the newer model!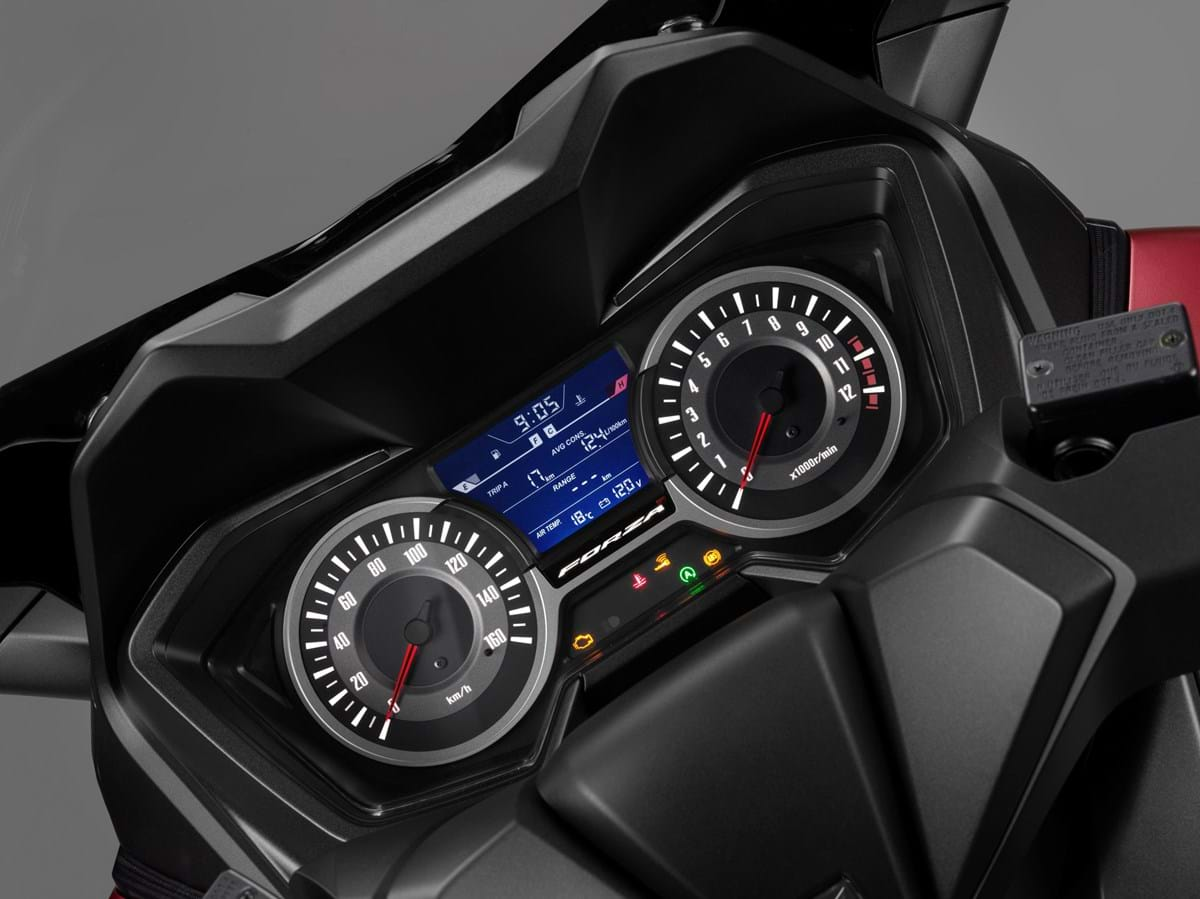 My main reason to buying the Forza is I am a full time Deliveroo driver working 40+ hours a week and over 100 miles a day so I needed the best possible bike to keep up with my demands. Below is all my personal reasons to why the bike is such a great bike and a few minor nitty gritty negatives.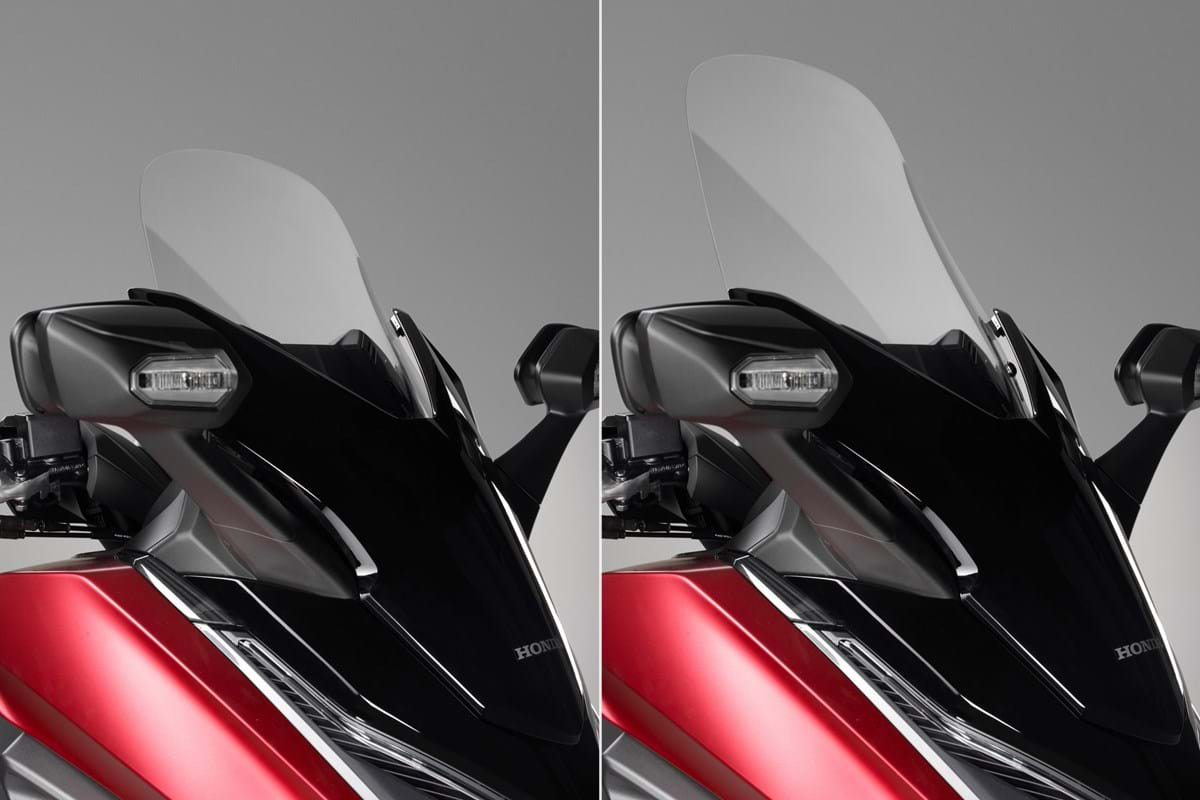 Positives
Large fuel tank up to 280 miles
Very comfortable seat with lots of leg room
Looks amazing
Fast with amazing handling (handling has been tested and pushed to its limits)
Huge amount of storage under the seat big enough for two full face helmets
Large glove box
Great features: I thought the keyless start was a bit strange but works great and is so much better than a key, lots of information on the dash
Don't be put off by how big and wide the scooter is as you can still filter in city traffic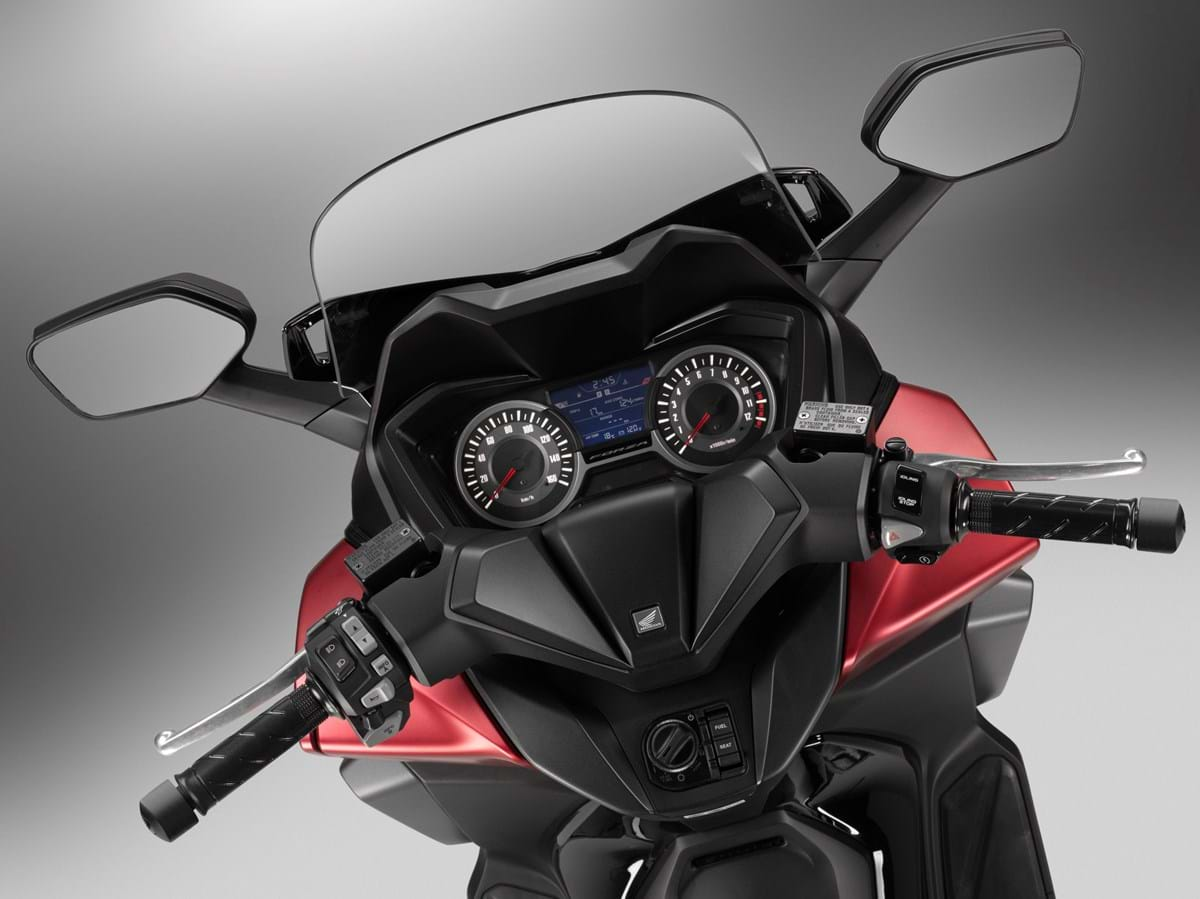 Negatives
A few of the controls and switches are too close together and a bit pointless
The fuel and seat switch feels a it cheap and sometimes won't open either
The screen could of been a bit taller -  I assume the bike is aimed at taller people hence why you can barely put your foot flat on the ground and I'm 5'11
You have to be a bit heavy handed with the throttle for the bike to even start moving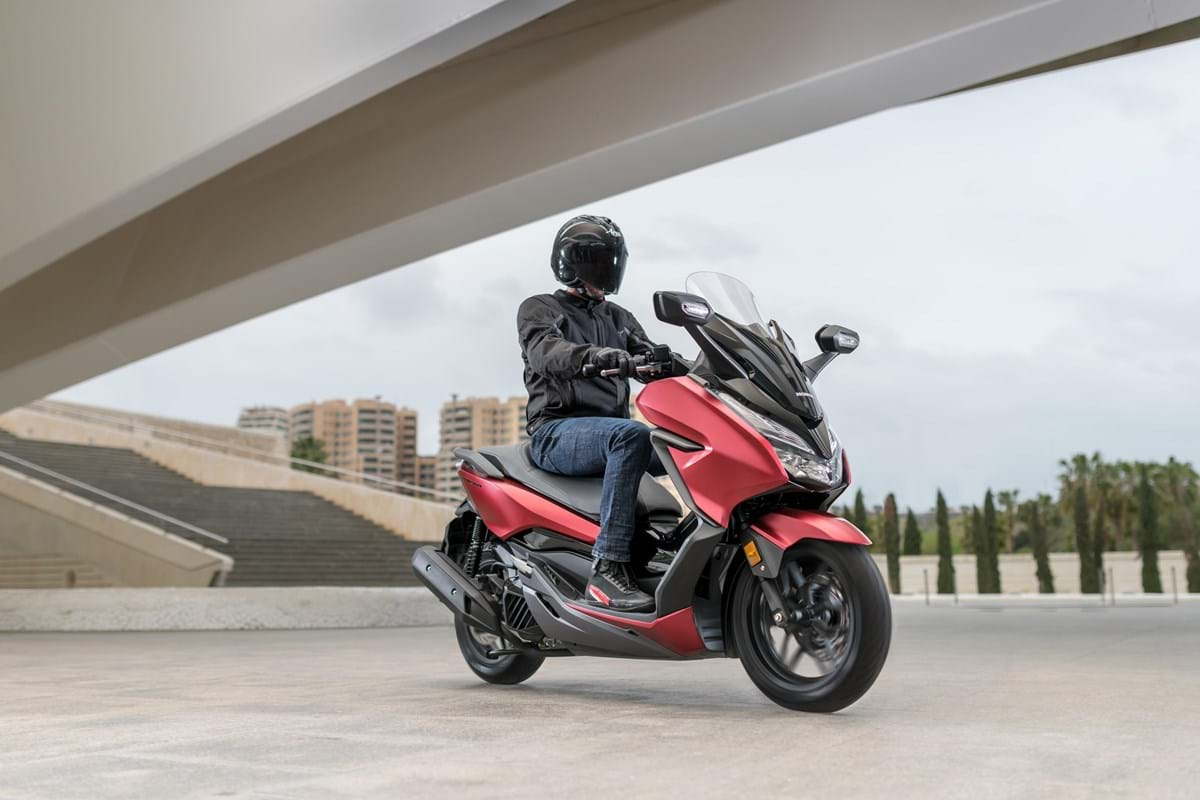 After all this, if you're in the market for a 125cc scooter and want something cheap to run, that looks great, is fast and something that won't let you down then this is the bike for you. Spend the extra money and get the newer model as there is so much difference to the older model. I couldn't believe how different they are, but that's another topic.
- Harry H, 2019
Price Guide
| Year | Dealer | Private | Part Ex | Mileage |
| --- | --- | --- | --- | --- |
| 2018 | £4,050 | £3,250 | £2,850 | 2,100 |
| 2019 | £4,700 | £3,800 | £3,300 | 600 |
The Second Opinion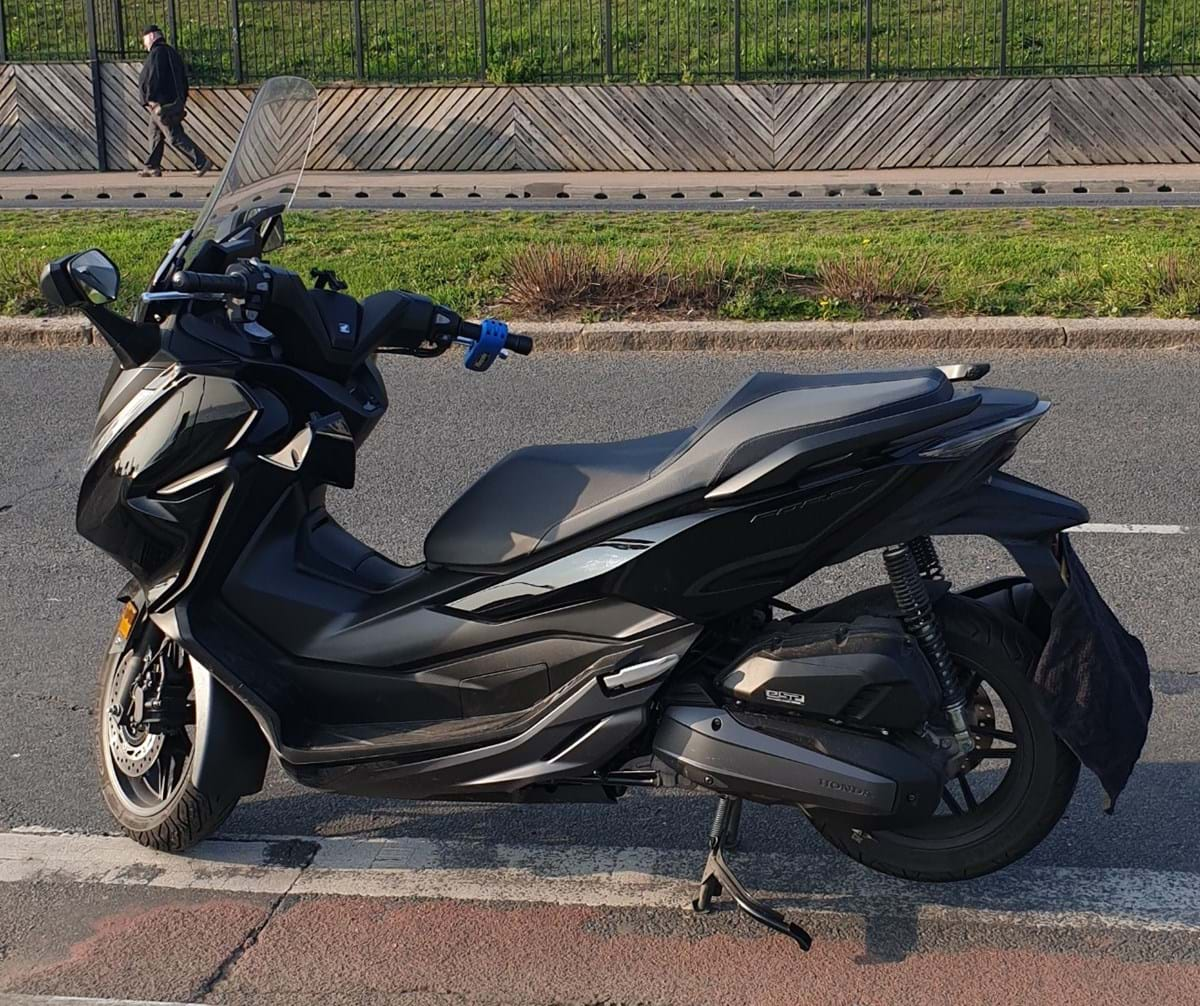 I have owned the Forza for just over a month now and I love it. It's really smooth accelerating and can hold 65 with no problem and will get to 75 with a push.
Lots of storage allows me to easily put my helmet and jacket under the seat. Not all scooters can hold a XL helmet under the seat but this will with room to spare. I have added custom levers for comfort, an LED light under the seat and I believe both these are a must for comfort and easy use.
A few negatives I have noticed are you feel all the potholes and some can hurt but I find this only on the big pot holes the small ones are fine. Also the seat doesn't open all the way so it can be hard to reach to the end of the storage section.
It's very easy to put the bike on the main stand, I can do it with one hand and one foot it's that easy, plus the windscreen does a amazing job at deflecting wind. I do get a bit of wind in the face but I'm over 6 foot.
- Matt H, 2019