Cookie Policy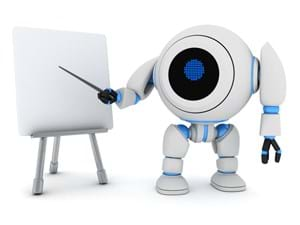 What Are Cookies?
A website can ask your browser to store small pieces of data on your device (mobile / laptop / tablet etc.) when you visit it. These pieces of data are called "cookies", and they can only be seen by the website that asked for them to be stored.
If your device has cookies stored at a website's request, then the next time you visit that website the cookies will be sent back to it.
Cookies can be used for many reasons. A cookie might keep track of things of interest you have looked at on a previous visit to a website, so the website can help you find them more easily when you next visit. Other cookies can be used to understand how a website is being used, helping to improve it.
Cookies can be removed by you at any time. A quick web search will give you information on how to do this in your particular browser.
The Bike Market
The website uses the following essential cookies to enable core functionality, such as keeping a note of your favourite models and favourite bikes / scooters for sale:
Favourite Models (1st party, 60 day duration)
Favourite Bikes For Sale (1st party, 14 day duration)
cookieconsent_status (1st party, 365 day duration)
Non Essential Cookie Opt Out (1st party, 7 day duration)
This information allows a quick and easy way to find them again on your next visit to the site using the ❤️ button at the bottom right. These cookies can be easily cleared by using the Clear Favourites link in the choosing tool and are not passed on to any third parties. They will automatically expire after the durations stated above.
Google Analytics
This system, provided by Google, uses the following cookies to help anonymously track how the website is used:
_ga (1st party, 2 year duration)
_ga_48QTLFNXR5 (1st party, 2 year duration)
We use these anonymous reports to understand how people found the website, which pages are being viewed the most and which countries people are using the site in. This helps us to figure out ways to improve the experience for you.
Your IP Address is anonymised by removing the last three digits before any data storage or processing takes place e.g. 81.97.44.32 becomes 81.97.44.0
All data is anonymised before it is stored, and so details of any particular individual's use of the website cannot be identified, neither by Google nor by us.
If you want to opt out of Google Analytics for all websites you can do so easily by downloading a browser add on developed by Google. It's a small app which sits in your web browser and blocks Google Analytics from collecting any anonymised information about how you use the site.
Google AdSense
This system, provided by Google, uses the following cookies to facilitate showing non-personalised adverts on the site:
_gads (1st party, 13 month duration)
The cookies are used for frequency capping, aggregated advert reporting and combating fraud / abuse. To manage how you see personalised adverts on other websites Google provide a handy Ad Settings tool.
How to Disable Cookies
The effect of disabling cookies depends on which cookies you disable however the website may not operate properly if all cookies are disabled. If you disable only third party cookies you will not be prevented from using the website. If you disable all cookies you may be unable to use certain functionality on the website.
If you want to disable cookies you need to change your website browser settings to reject cookies. Further details on how to disable cookies for the most popular browsers are set out below.
Google Chrome
Select the Customise and control Google Chrome menu
Select Settings
Select Privacy and security
Select Cookies and other site data
Microsoft Edge
Select the Settings and more menu
Select Settings
Select Cookies and site permissions
Select Manage and delete cookies and site data