Top 10: A2 Licence Motorbikes

The A2 licence allows anyone from age 19 to ride a motorbike up to 47bhp and which doesn't have a power to weight ratio higher than 0.27 bhp per kg. Some models fall into the category straight from the factory however manufacturers also sometimes offer a restrictor kit to bring down the power on models which fall slightly outside those rules.
Restricted models can often be a better choice because the restrictor can be removed later on when you've passed the full test and you effectively get two bikes for your money, although they tend to be more expensive to start with.
It's all terribly confusing so we've picked a few of the best options to get you started and you can read about all of the licence categories to see where A2 sits in the grand scheme of things. You might also like our top ten A2 scooters.
The Best A2 Licence Motorbikes: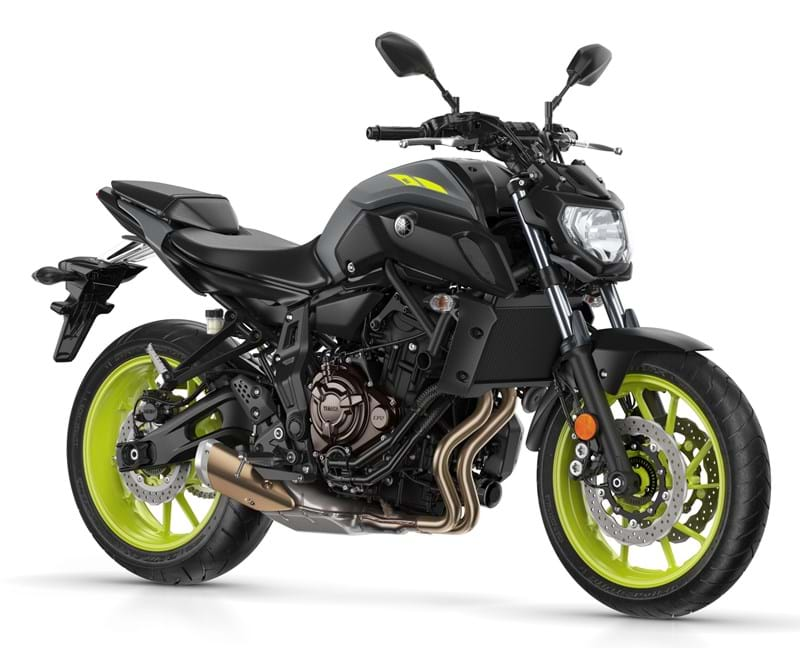 Yamaha's middleweight naked needs no introduction. Over 80,000 of the original have been sold so for 2018 Yamaha simply tweaked a few bits to make it even better. The headlight design is all new, the seat more comfortable and a few bits are blacked out for a more edgy look. Even better, once you've passed your full test, it has plenty of power for the road once de-restricted.
You might also like the Tracer 700 adventure version of the MT-07 and the special A2 friendly Triumph Street Triple S.
Engine: Parallel Twin
Capacity: 689 cc
Power: 74 bhp

Licence: A2 (Restricted)
Seat Height: 805 mm
Wet Weight: 182 kg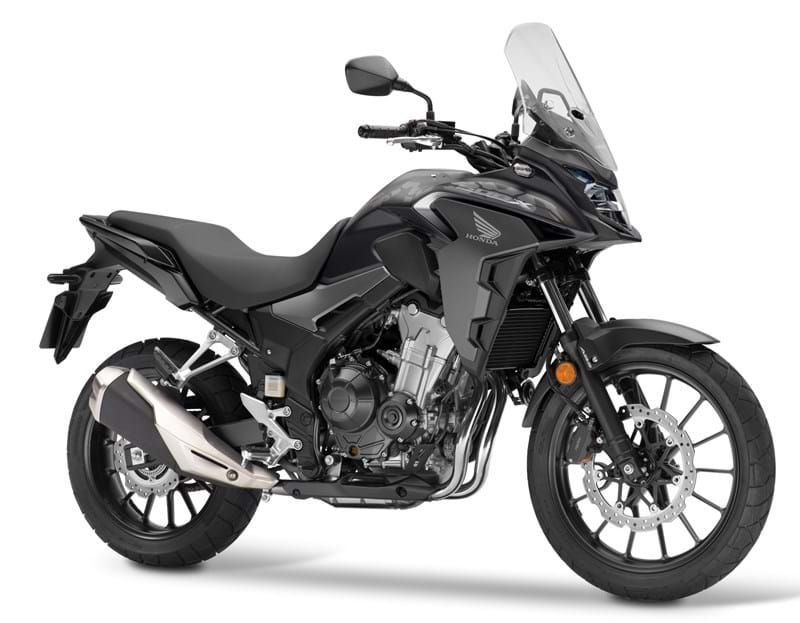 If adventure style bikes tickle your pickle, with their long travel suspension, great weather protection, huge range and luggage options, then have a look at the CB500X. It's been thoroughly updated for 2019 with taller suspension, a modern slip/assist clutch, LED indicators, new dash, a gear position indicator and a 19" front wheel. Honda also offer essentially the same bike in a sports setup as the CBR500R and as a modern naked with the CB500F.
Engine: Parallel Twin
Capacity: 471 cc
Power: 47 bhp

Licence: A2
Seat Height: 830 mm
Wet Weight: 197 kg
New for 2019, it's definitely a looker and features some of the best sculpted pipes we've seen on a mid-range model, not to mention the exhaust which is nicely tucked up under the bike rather than a Euro 4 monster sticking out the side. With 94bhp on tap once de-restricted it's pretty much all the bike you need for the road and should definitely be on your shortlist.
Engine: Inline Four
Capacity: 649 cc
Power: 94 bhp

Licence: A2 (Restricted)
Seat Height: 810 mm
Wet Weight: 202 kg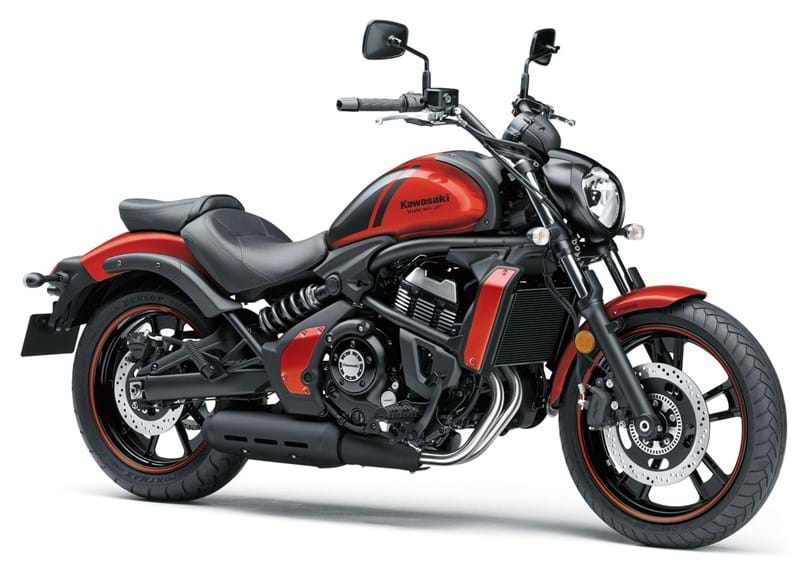 A2 cruisers are somewhat rare but their low seat heights and laid back riding position can be very beginner friendly. The 2015 Vulcan looks great, is available in a number of different flavours, loads of colours and there are plenty around to choose from. You might also like the Honda Rebel and Harley Street.
Engine: Parallel Twin
Capacity: 649 cc
Power: 60 bhp

Licence: A2 (Restricted)
Seat Height: 705 mm
Wet Weight: 229 kg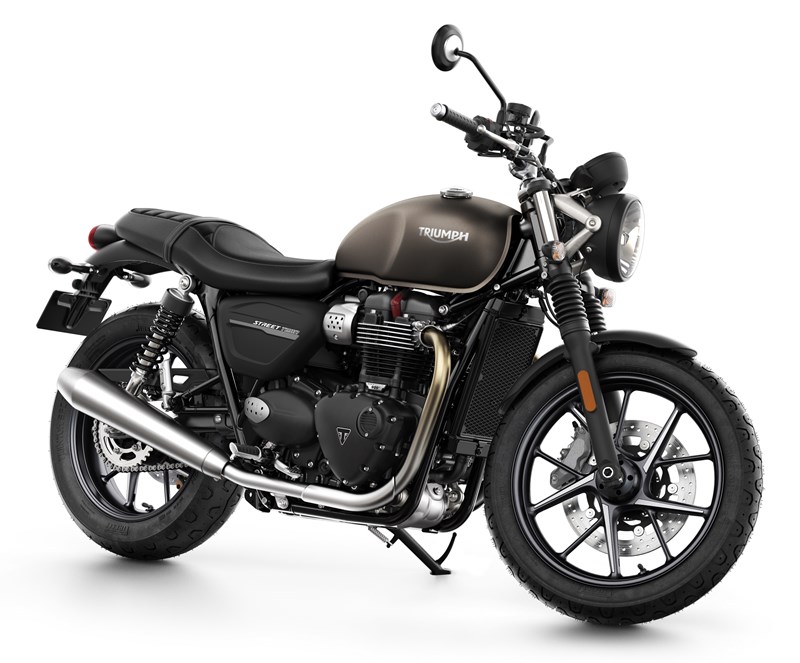 Triumph Street Twin For Sale →
If you fancy a retro style bike that's actually thoroughly modern underneath and beginner friendly then the Street Twin is well worth a look. It has a low seat, an easy going engine and almost limitless capacity for customisation via Triumph's accessory catalogue. You might also like the cafe racer styled Street Cup and even more classic Bonneville T100, which are both essentially the same platform.
For 2019 it gains 10bhp, a Brembo front caliper, better fork, ride modes, an improved seat with more padding, cool machined wheels and down pipes with a goldish finish.
Engine: Parallel Twin
Capacity: 900 cc
Power: 64 bhp

Licence: A2 (Restricted)
Seat Height: 760 mm
Dry Weight: 198 kg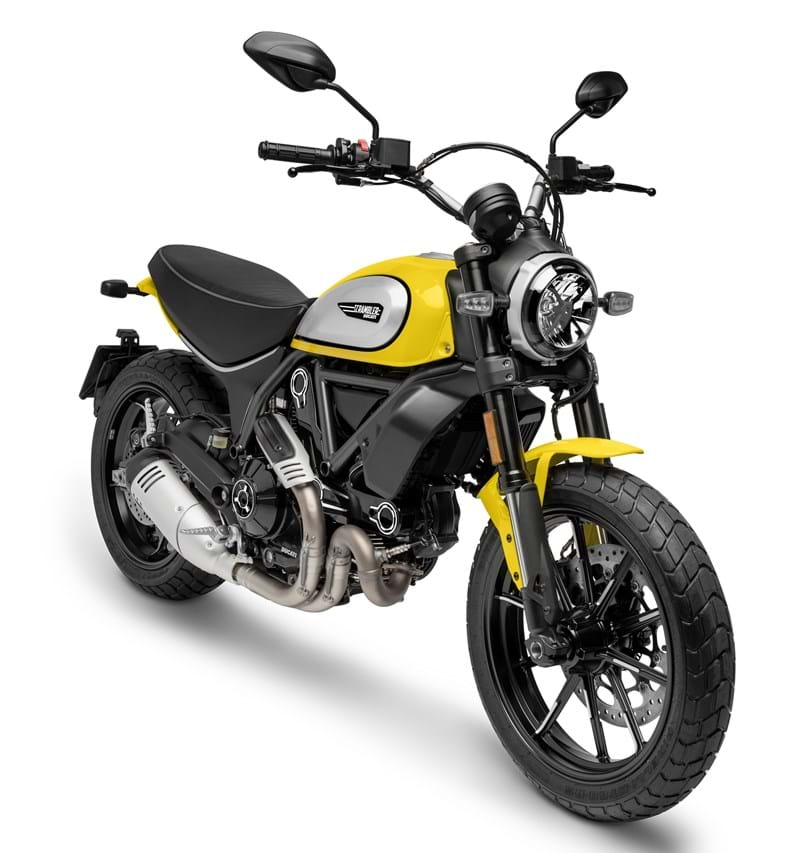 Ducati Scrambler Icon For Sale →
The seemingly infinite varieties of scrambler have been a huge sales success for Ducati from the basic Icon to the blinged up Cafe Racer. They are pretty compact, easy to handle and look great without a massive radiator, instead relying on old-school air cooling. The Icon was updated for 2019 with cornering ABS, clear LED indicators, fuel gauge and gear position indicator.
Engine: V-Twin
Capacity: 803 cc
Power: 72 bhp

Licence: A2 (Restricted)
Seat Height: 798 mm
Wet Weight: 189 kg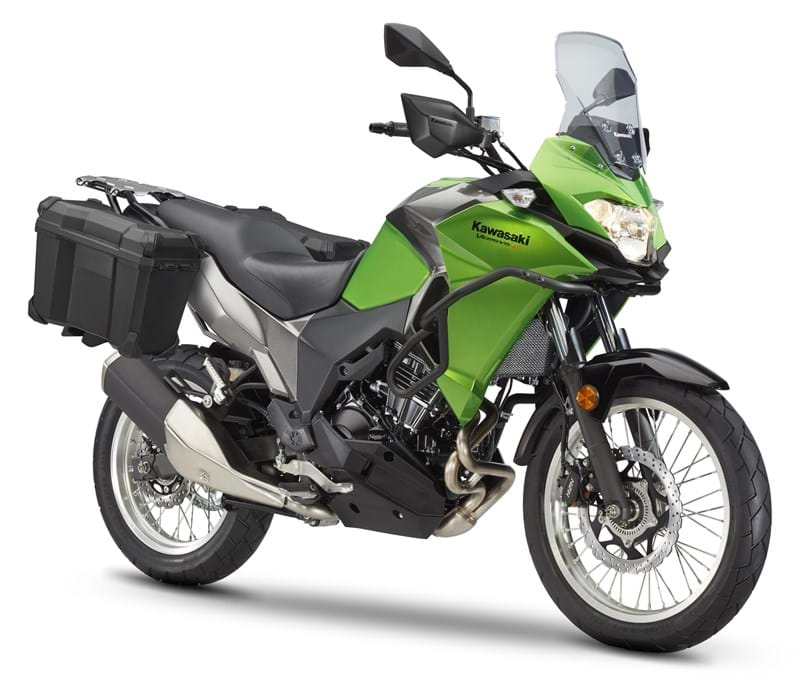 Kawasaki Versys-X 300 For Sale →
The Versys-X is a surprisingly capable budget adventure bike, with large bolt-on panniers and big bike dimensions. It's comfy, light, economical, has a 200+ mile usable range and offers great protection from the elements.
Engine: Parallel Twin
Capacity: 296 cc
Power: 39 bhp

Licence: A2 (Restricted)
Seat Height: 845 mm
Wet Weight: 270 kg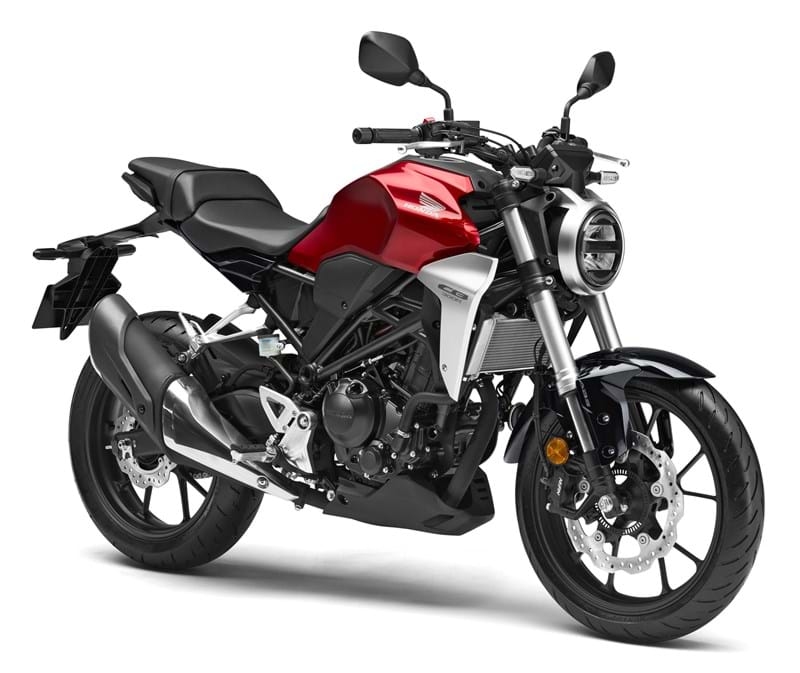 If you fancy a naked but don't buy into the modern styling of the MT-07 or Duke 390 then the new for 2018 CB300R might be for you. It's closely related to the CB125R but with a larger engine and less pretty exhaust, which is a good thing because people are raving about the 125. It has full LED lighting, wavy discs and looks awesome.
Engine: Single Cylinder
Capacity: 286 cc
Power: 31 bhp

Licence: A2
Seat Height: 799 mm
Wet Weight: 143 kg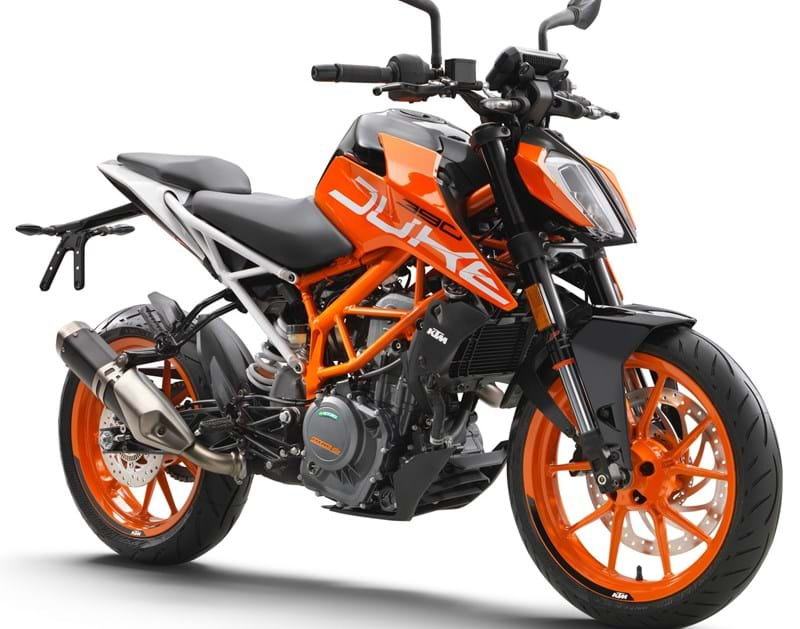 The 2017 orange one is pretty comparable to a restricted MT-07 but it's a hefty £1,650 cheaper to buy and trumps it with a full colour dash and LED headlight. It should definitely be on your list to test ride if you don't mind a large dose of orange.
If budget is no problem you might also want to check out the Duke 790, also known as The Scalpel. They do a special L version with a lower power 94bhp engine (restricted to 47bhp) and it's an awful lot of bike.
Engine: Single Cylinder
Capacity: 373 cc
Power: 43 bhp

Licence: A2
Seat Height: 830 mm
Dry Weight: 149 kg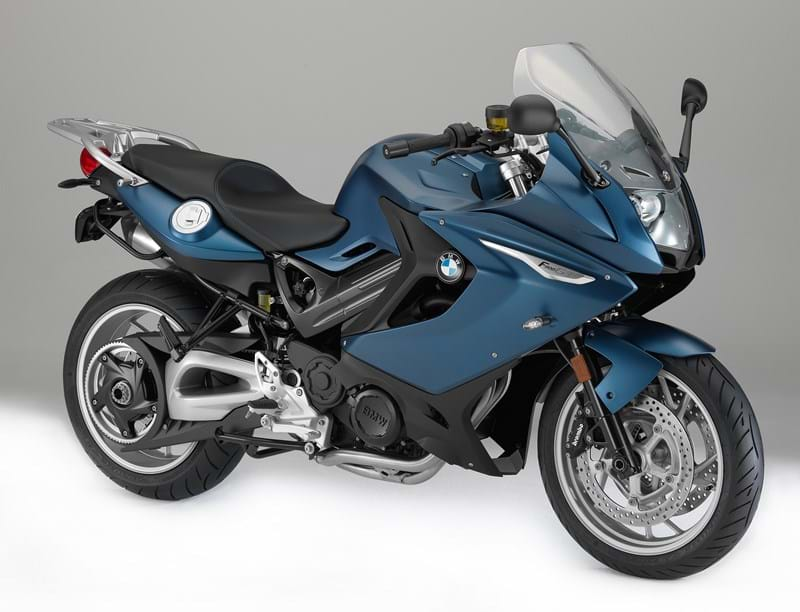 For full on touring capability the 2013 F800GT is worth a look. It's unusual in that the fuel tank is under the seat and the final drive is via belt but it can be spec'd up with all sorts of goodies like electrically adjustable suspension, tyre pressure monitoring and full luggage.
Engine: Parallel Twin
Capacity: 798 cc
Power: 90 bhp

Licence: A2 (Restricted)
Seat Height: 800 mm
Wet Weight: 213 kg
Here's a More Comprehensive List: