Honda CB500X Review
" I never thought I would enjoy biking again but this bundle of fun is just making me grin from ear to ear each time I ride it. "
✓Economy, riding position, value, gear indicator, protection, handling
×Really high seat
What Is It?
The Honda CB500X is an uber popular A2 friendly adventure style bike.
Engine: 471 cc Parallel Twin, 47 bhp
Economy: 65 mpg
Range: 250 miles
Seat Height: 830 mm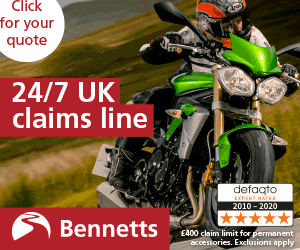 What Is It Like?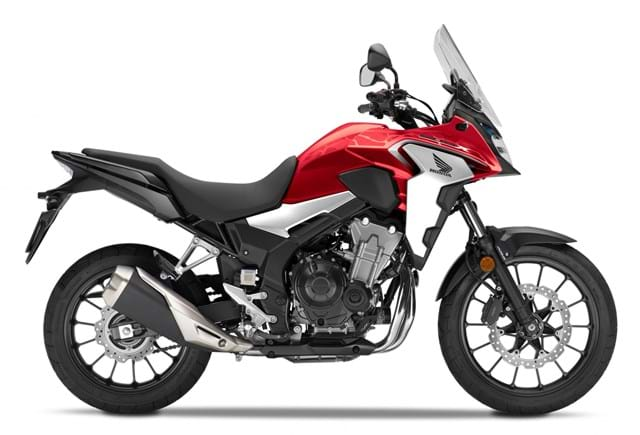 Choosing The X
After a break from biking of around six and half years I had seen a CB500X and decided after sitting on it that it was the right bike for me. My other bike had been a CB600 so I knew it had to be Honda but I wanted a better seating position for longer riding as my partner also had an adventure bike and we plan to do lots of abroad trips.
Fast forward twelve months and he says would you like a brand new one, well what woman is going to say no? So that is how my baby came home and complete with my very own number plate including the CBX letters. My dealer at Honda arranged having my seat shaping changed as the new one for 2019 has a bigger front wheel and it made it just a tad too high for me to touch the floor comfortably.
First Impressions
Entering riding into Winter was a short sharp shock but as with the older models I have enough protection from the elements being five foot five.
The bike handles very well considering the weather we have here in Wales, most miles have been done in damp conditions.
Handling
The engine is quiet, gear changes are super smooth and the bike as a whole feels very balanced and road holding is good on the factory supplied tyres.
I have not tested the off road capabilities of the bike yet but I am sure it will handle well, I don't suppose the farm driveway to feed the horses classes as off road!
Brakes
The braking system is as you would expect of ABS and stops you in a controlled way even in an emergency. After the initial first service this bike only improved and seems more responsive.
To Sum Up
I am looking forward to longer rides in the Spring and have already booked trips to Ireland and France to our friends.
My final words on this bike are wow I never thought I would enjoy biking again but this bundle of fun is just making me grin from ear to ear each time I ride it.
A super mid range all rounder that does 83 mpg on average to the gallon what is there not to like, even my partner nearly bought one but decided on it's bigger brother, the NC750X.
- Paula W, 2020
Price Guide
Year
Dealer
Private
Part Ex
Mileage
2019
£4,950
£3,950
£3,500
2,100
2020
£6,100
£4,900
£4,300
1,200