Honda NC750X Review
| | | |
| --- | --- | --- |
| Overall | | ★★★★★ |
| | |
| --- | --- |
| ✓ | Comfortable, practical, economical, DCT gearbox |
| | |
| × | Top end power, seat, pillion comfort |
What Is It?
The 2014 Honda NC750X is an everyday adventure bike with an optional automatic gearbox, a cunning storage compartment where the fuel tank would usually be and it can be restricted for the A2 licence.
Engine: 745 cc Parallel Twin, 54 bhp
Economy: 70 mpg, 220 miles
Seat Height: 830 mm
Wet Weight: 219 kg
RRP: £6,650
What Is It Like?
First Impressions
I got my NC750X DCT in December 2015 as I was looking to upgrade from my CB500X which I rode for 31,000 miles in the first year. I love my CB500X and still have it as a backup or when I have good friends visiting.
The NC gives me the same economy as my CB because of the low compression engine so I can cruise at 75 mph at 3,300 rpm whereas the CB would be over 5,500 rpm.
The Frunk
What I liked initially was the lower centre of gravity with the gas tank under the seat and the "Frunk" where the gas tank normally is. This 21 litre space is where I keep my documents, small computer, gloves and accessories. It really is awesome. I'm only 5'4" so vertically challenged.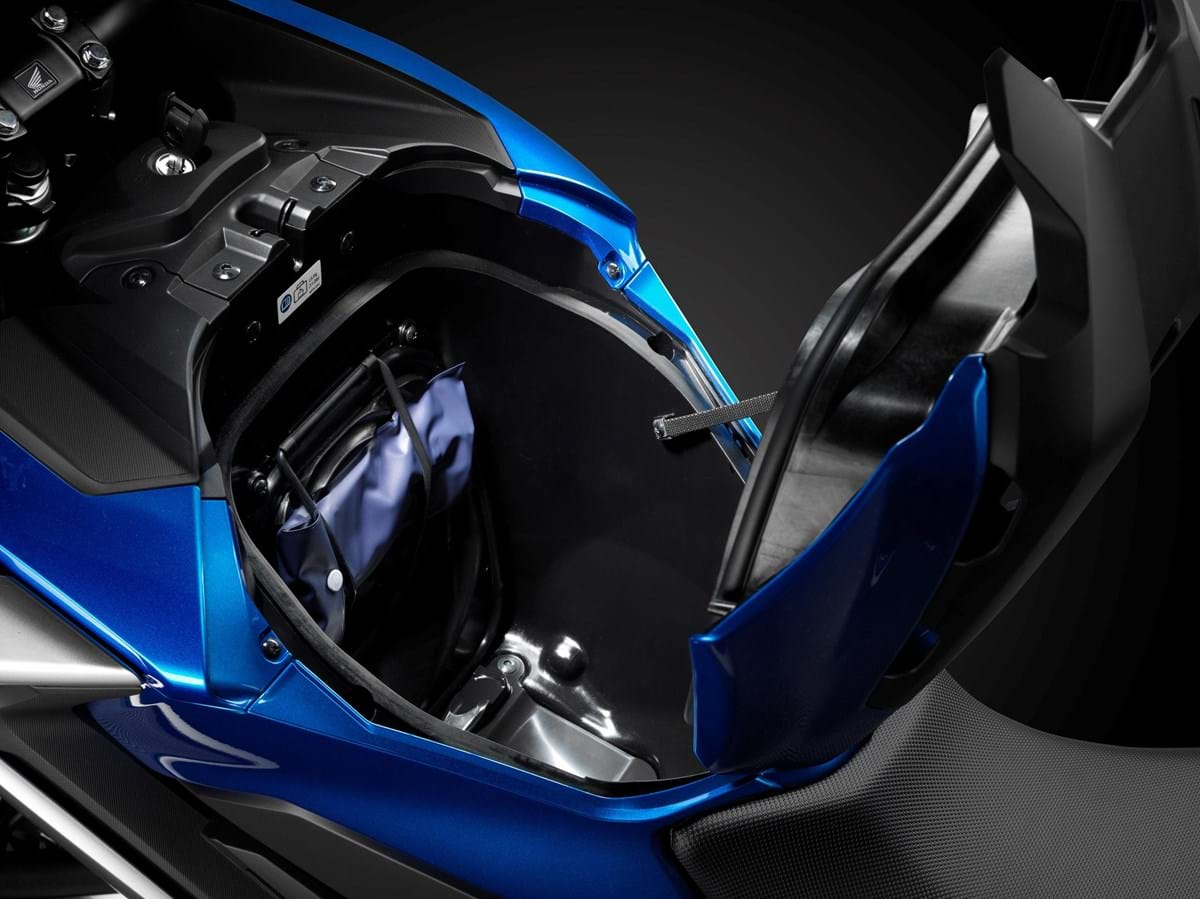 What Have I Changed?
Shad SH36 side cases and top case rack (attached dry bag for clothing)
LED driving lamps and clear indicators (always on)
SW Motech skid plate
SW Motech crash bars
Adventure pegs
Barkbusters
Ram mount
Honda windscreen
Radiator protector
Handlebar risers
USA Police horn with siren
Carbon Fibre wind deflectors
Comfy Cheeks seat pad
I didn't change the muffler as I felt there is no need and I can spend my money on better accessories.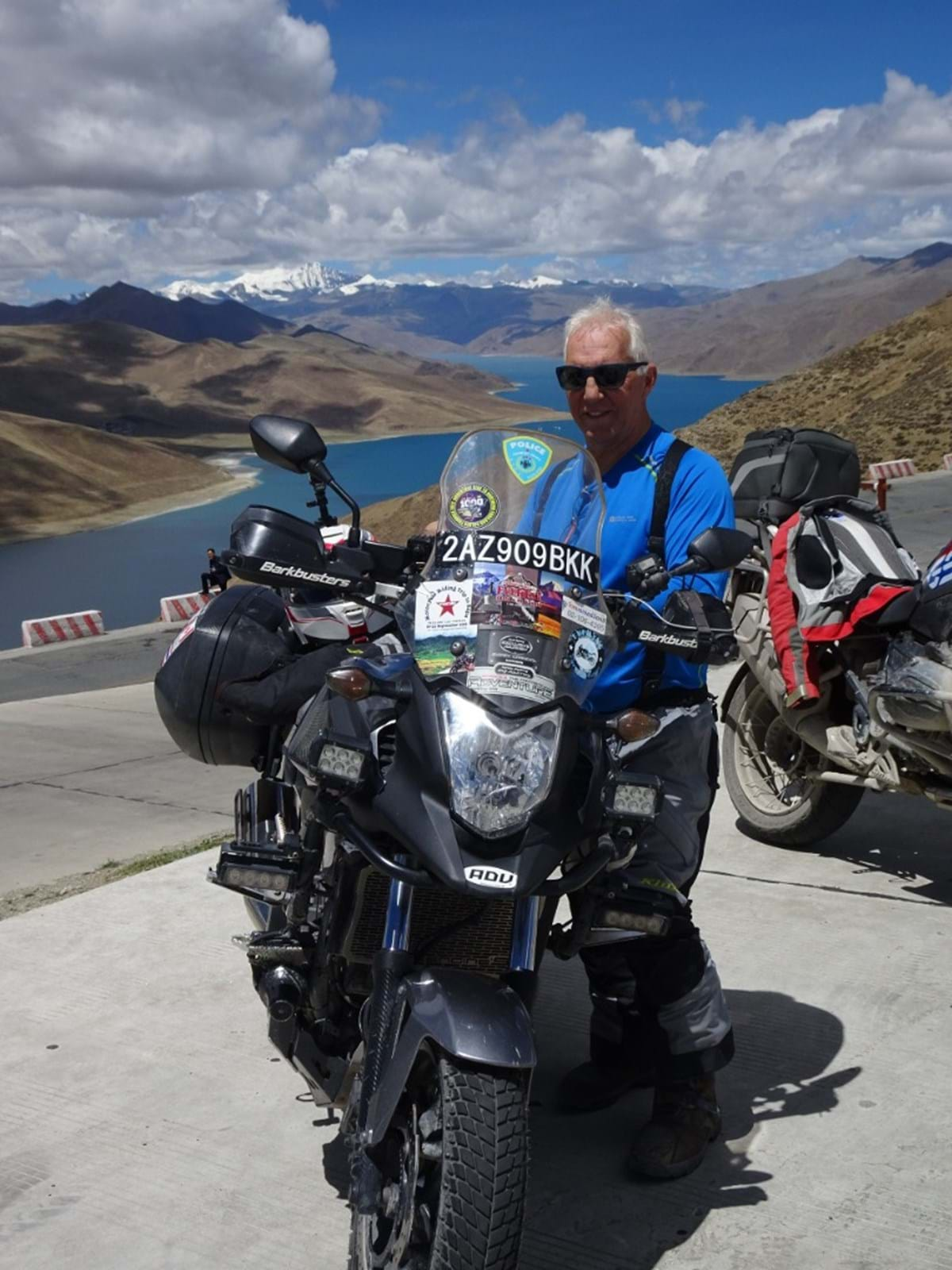 What's The DCT Like?
I love how you can switch back and forth from Auto to Manual and even override the DCT in the Auto Mode. The DCT technology is brilliant and ultra smooth as well, especially for the passenger.
One of the best features is off road where you can stand on your pegs and just paddle shift over rough terrain or though rivers, mud and never worry about stalling the bike.
Another big feature of DCT is the ability to downshift in the middle of a turn and never worry about losing the back end.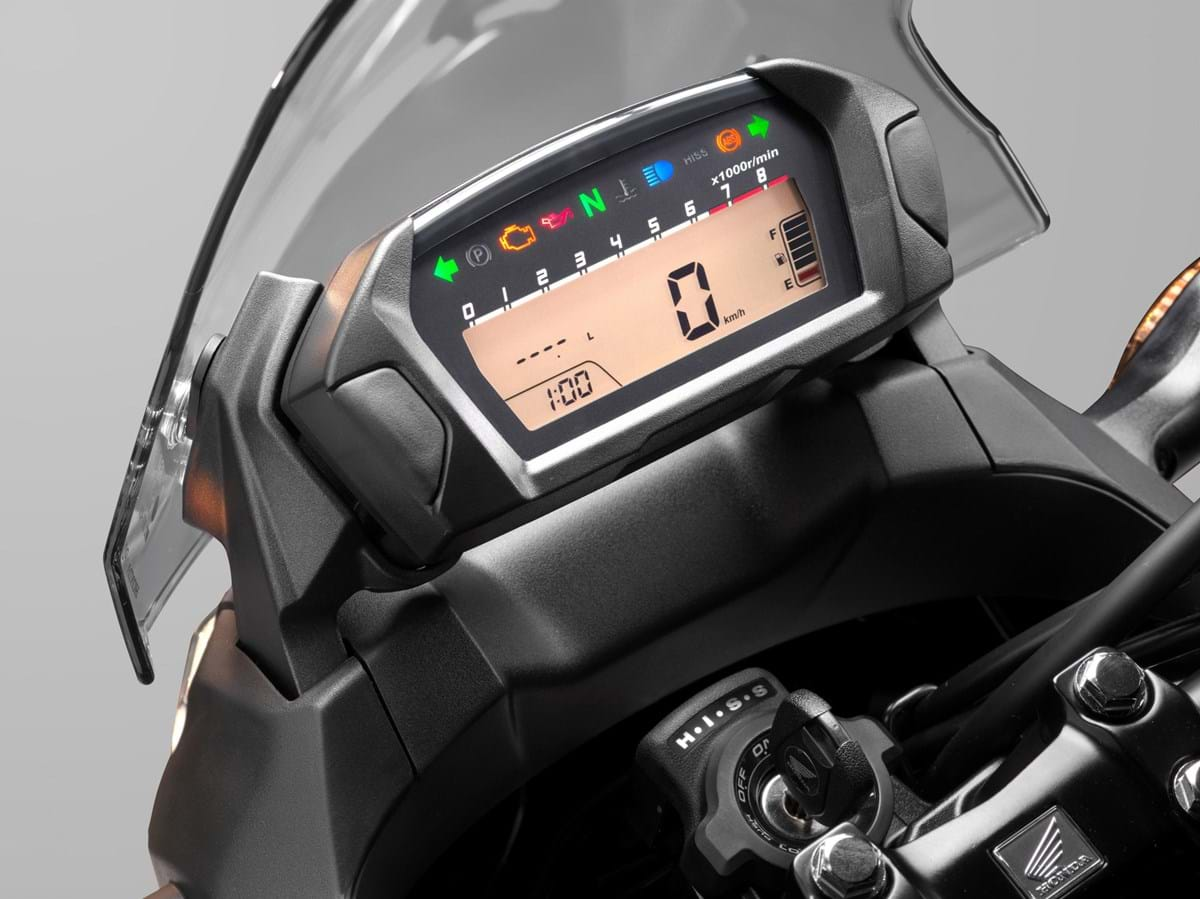 So What Have I Been Doing With It?
I currently live in Thailand and only started riding here four years ago, starting off with a 300cc Honda Forza. The addiction is bad and I ride extensively with over 125,000 miles in the last four years.
I have covered every province in Thailand, and I also have travelled through Laos with some wild off road adventures, Cambodia, Malaysia, Myanmar, Vietnam, China, and my most memorable to date was a trip to Mount Everest Base Camp in Tibet from Bangkok, 7,500 miles in 30 days!!! Definitely a Highlight.
I also rode in New Zealand with a Honda sponsored event on a NC750X Manual, we did one day of off road and that really made me a 100% believer in DCT and how much better the technology is.
I just came back from a Ride in Japan with Honda and I used the new Honda X-ADV, very cool motorcycle and similar to the NC in many ways.
Problems? Nothing. Starts every time, just regular maintenance at Honda BigWing dealers.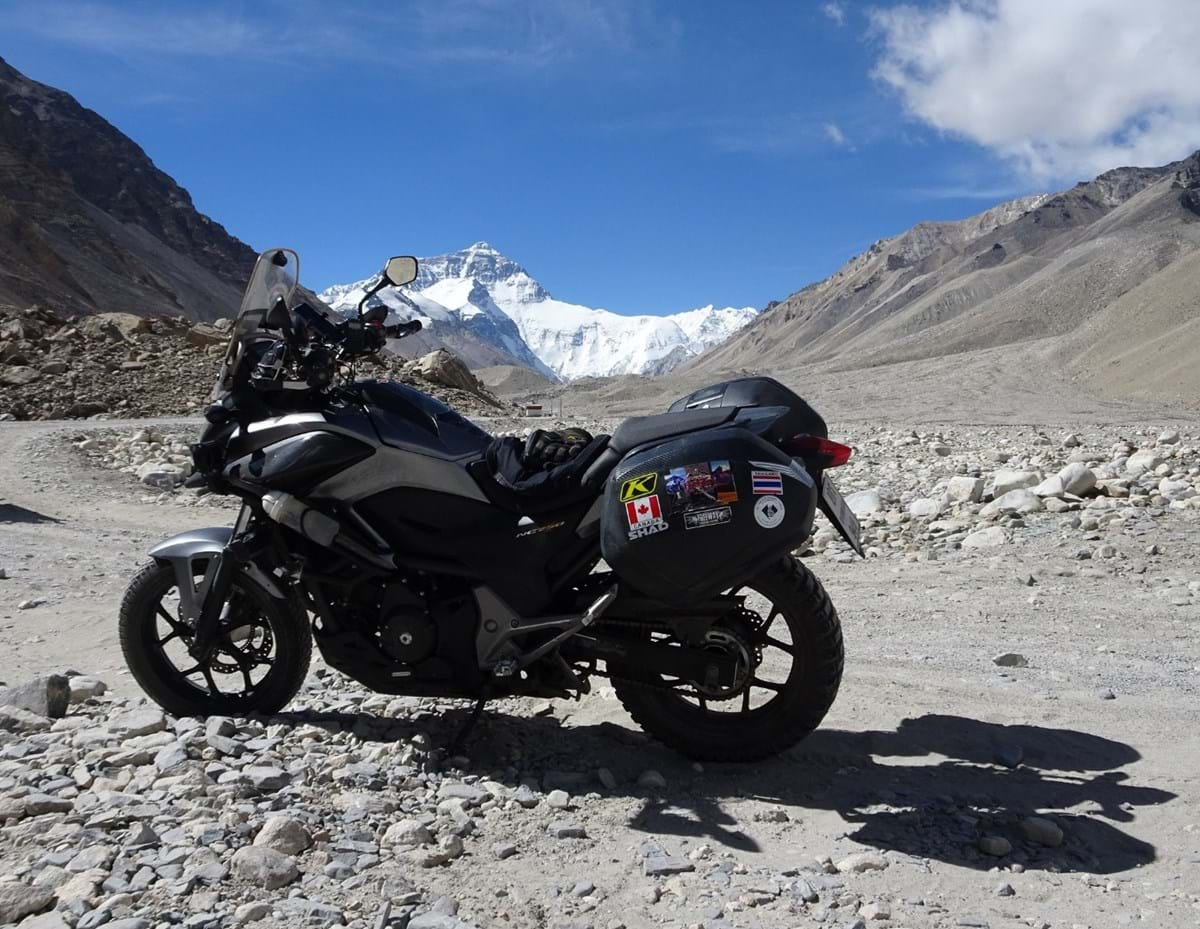 Tyres
Nine sets so far. The originals were naff so I changed to Metzeler Tourance Next, followed by a pair of Scorpion Trail 2s, but then I wanted more off road ability so moved on to a few pairs of Heideneau K73.
They are great but the back tyre wears out in just 6,000 miles, so I tried K73 front and the K60 Back, which worked well. To Everest I used a K73 Front and the Mitas 07 Dakar on the back, which is an awesome combo, but now I've switched to Shinko 705's; an 80/20 tyre and excellent in all conditions.
Crashes!
There have been a few, especially off road so I have scratches and my skid plate looks like I hit a mine field, but overall the bike looks great.
Will You Sell It?
Never. It has too many great memories and it runs perfectly but I did buy the new 2018 Honda X-ADV to share the mileage and possibly ride from Thailand to Europe in 2019. I Love my NC.
- Mike G, 2018, check out GoWildGoMike for Amazing Thailand Touring
Price Guide
| Year | Dealer | Private | Part Ex | Mileage |
| --- | --- | --- | --- | --- |
| 2014 | £4,200 | £3,350 | £2,950 | 8,900 |
| 2015 | £4,400 | £3,500 | £3,100 | 6,800 |
| 2016 | £4,750 | £3,800 | £3,350 | 5,100 |
| 2017 | £5,300 | £4,250 | £3,700 | 3,700 |
| 2018 | £6,000 | £4,800 | £4,200 | 2,100 |
| 2019 | £7,550 | £6,050 | £5,300 | 1,100 |
Related Bikes
Honda NC750S - Closely related everyday naked bike.
Honda X-ADV - Closely related adventure / touring scooter with the same engine and DCT gearbox.
The Second Opinion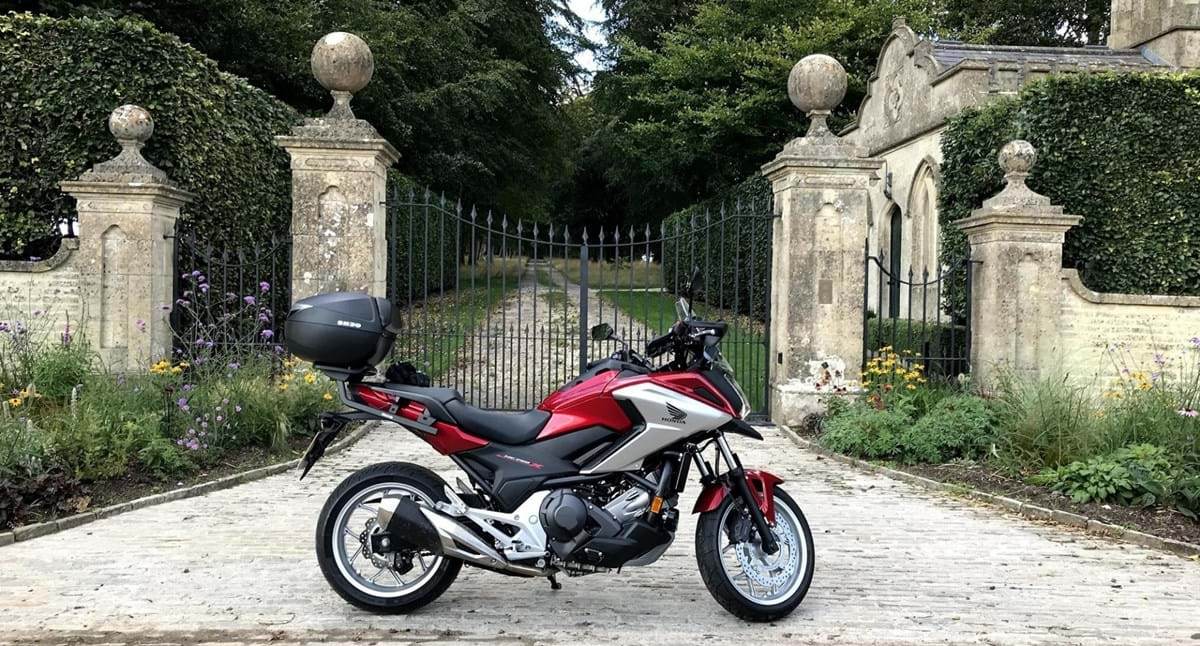 Moving From The GS
I've owned the NC750X DCT for six months, I purchased it new after part exchanging a 2007 R1200GS. I did look at and test ride a manual NC700X when they first came out but wasn't keen on the low revving engine so instead opted for a GS.

When my GS was due for replacement I was certain I'd end up with the water cooled Adventure model, but a combination of price, how often they get stolen and reliability woes meant I started looking elsewhere. I literally spent months compiling a spreadsheet of the various bikes I thought would be suitable but I couldn't get the NC out my head!
I eventually organised a test ride on the DCT NC and from the moment I left the showroom I knew it was the bike for me, I can't believe how different the DCT model felt compared to the manual gearbox.
After the test ride my local dealer put together a 'price to change' but they didn't have a red model, so I contacted another dealer not too far away, they had a red one so I paid a deposit.
I wanted a few extras (top box, heated grips, hand guards, spot lights) but the dealer didn't seem interested in fitting the extras so I bought the basic bike and added the extras myself. This brings me to a key point of bike ownership for me, ease of maintenance.
I do all my own servicing so much prefer a simple engine. For instance the GS is easy to work on as accessing the cylinder heads is easy, whereas the Honda CrossTourer takes hours just to reach the spark plugs. Although the coolant has to be drained and the radiator removed it does have lock nut type valve clearance adjustment so the often very time consuming valve adjustment is a quick and simple task on the NC.
I do a fair amount of two up riding and was apprehensive of the NC due to its seemingly low power / torque. However, with the DCT box, the NC feels deceptively quick, it's also fine two up although the pillion seat isn't too comfy.
I'm six months into ownership and enjoy the bike more each time I ride it. The bike is a joy to ride, has plenty of 'go' and is a lot more subtle than the ubiquitous GS. Take no notice of the power / torque output, off the line this bike will keep up with any other bike or car, up to legal speeds at least. Seriously take a DCT model for a test ride and see for yourself.
Good Points
DCT gearbox is genius (Drive mode and 3 sport modes)
Gorgeous torque laden motor
Handling
Frunk (lockable storage area where fuel tank normally lives)
Economical, averaged 78 mpg over 3,000 miles
Digital dash
NC750 Facebook Owners Group
LED headlight (2016 onwards)
Bad Points
Stock Dunlops wear out quick - rear was replaced at 2,200 miles
Both local Honda dealers leave a lot to be desired
Not enough hours in the day to ride it!
Pillion seat comfort
- Steve G, 2018
More Honda NC750X Reviews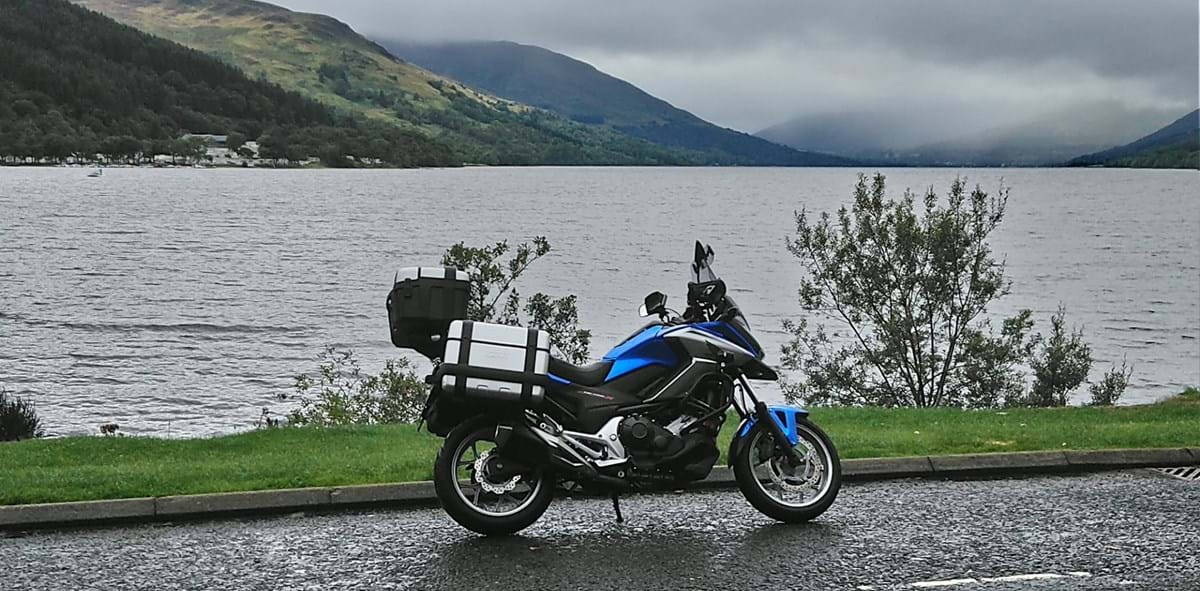 Honda NC750X 2017
I purchased the NC in early November last year, moving on from my NT700VA8 Deauville. It was picked up from Thunder Road in Gloucester and ridden home to where I live in Argyll in the West of Scotland. Nearly four hundred miles to introduce me to what so far has proved to be a particularly good bike for my purposes.
The bike was not brand new, rather it was four months old and had around 4,900 or so miles on the clock, the dealer said it had been bought by a guy who apparently ran it in, then went for a tour of Spain, before, apparently, trading it back in...
The bike came with a Pyramid fender extender, Ermax colour matched combined hugger / chain guard, SW-Motech engine protector bars and a full set of Givi V35 panniers and V40 topbox. It also had a rear suspension lowering kit fitted, which it later transpired appeared to include a NC750S side stand, which is shorter than standard. I removed the lowering kit fairly soon after.
As I had been working in Milton Keynes my Deauville was loaded up with the Honda pannier bags as well as a Givi inner bag in the V46 top box, this all fitted into the new bike without hassle, the Honda bags fitting into the panniers back to front very well!  The Deauville was sold to a friend who accompanied me to Gloucester to collect it. In the showroom other than the discoloured exhaust manifold, you would not have known this bike was "used", never mind having nearly 5,000 miles on it.
I had them fit a Honda centre stand, Honda hand guards, Puig touring screen with Vario blade and a Tuotoro chain oiler. The bike was, in my opinion, a bargain.... I had no trade in, got a small discount on the bits and bobs and still paid less than a brand new, discounted model, which was selling at £5,900 on the road at that time.
The dealer then handed me the parts for the suspension to return it to original, the OEM screen and the rest of the Tuotoro oiler kit in a box with the half litre oil bottle! Surprisingly these ALL fitted into the front storage where the fuel tank is replaced by the "frunk" as it is affectionately known by owners! It also swallowed my spare gloves and a good few other odds and ends!
The ride up from Gloucester involved a 20 mile familiarisation cross country and up and down a few hilly roads before getting into Cheltenham and filling the tank for the assault on the M5....
The bike felt great, light and stable, feeling like a more elevated seat than the Deauville but with plenty of grunt, being mindful to short shift rather than using the revs, a sports bike this is not, but acquitting itself well in the acceleration stakes, it is a 750 after all! Brakes are also more than adequate, with ABS as standard.
Initially all was well until approaching the M5/M40 split where signs indicated roadworks and delays at the M5/M6 junction.... this gave me an opportunity to change route and go M40/M42/A5.. a better choice and a chance to test the filtering abilities on the M42.
At this point I will advise prospective buyers that the Givi and indeed probably all hard luggage other than the expensive Honda optional 26 litre panniers, make the bike wider than the bars.... a very light coming together with a white van man who drifted left at low speed caused a little kiss on the right hand pannier where I thought I would have had ample room to clear both sides... no issues and neither of us felt it necessary to hold up traffic....
After re-joining the motorway at Cannock having stopped for a meal at the truck stop on the A5, I was treated to some miles of roadworks on the M6.
I had fitted my throttle lock, a Go Cruise with adjuster, this made the tedious mile after mile of 50mph far more bearable... The fuel consumption at this point was looking good, although for the life of me I don't remember what the actual mpg was showing on the instrument panel!
After a few miles I turned off at Stafford and rode up the A34/A50 route to Lymm. This was more enjoyable than the M6 and gave me more opportunity to ride the bike through various places en-route. I realised very quickly that the bike can accelerate quite smartly and other rider's complaints about hitting the limiter would likely be due to them holding on to gears way too long, rather than short shifting and using the torque available from the excellent engine and gearbox!
By the time I got back on the M6 and reached J23 at Haydock I needed a break and also had to fill up, the reserve had not yet been reached, but a 14.1 litre tank and the miles covered made me think that discretion was as always the better part of valour! I really don't know what on earth I was worried about as it only took less than 2 gallons, giving 86mpg for my first, less than gentle ride!
The subsequent tank of fuel was used a bit more quickly as the road was quieter and allowed me to ride at higher average speeds, all within (cough) the limit of course... this returned 70mpg, which I found to be quite remarkable given it was colder and the miles covered more quickly. The last stretch from the M74 services to home was covered reasonably quickly and I suspect the fuel figure was similar to the second stint!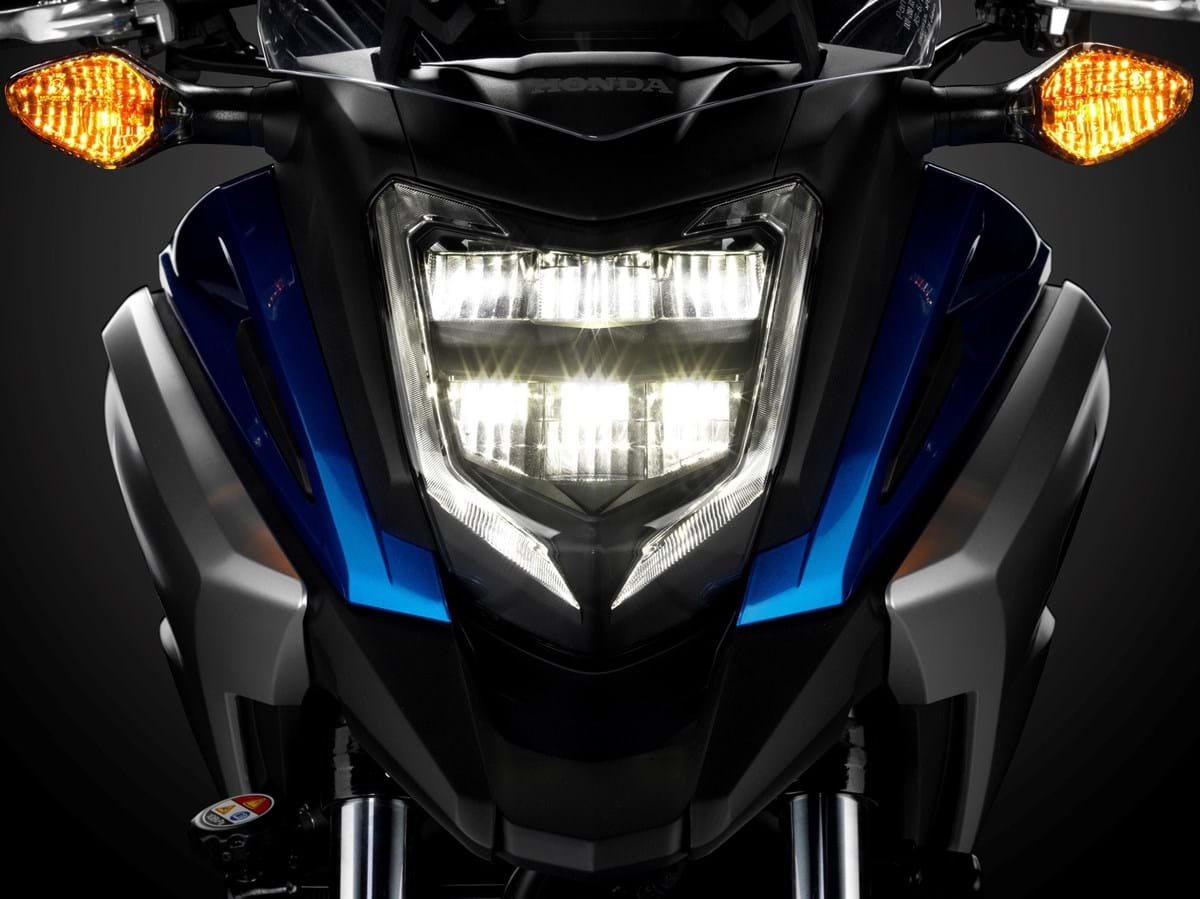 My only two issues with the bike on this ride were:
1) The OEM seat had to go, it was not designed for the distances I normally ride, becoming uncomfortable after around a 100 or so miles, one of the other reasons I needed to have a break at J23.....
2) The headlight had not been adjusted down after the suspension lowering had been done and was totally useless on unlit roads, fortunately on the motorway, with both main and dip employed, it was adequate, just.
Subsequently, I have fitted DRL/spotlights, a Shad seat, Garmin SatNav mount, and my Autocom with cabling for a Midland PMR radio, along with a dual switch unit to control some of the above. I stripped all the front plastic off to facilitate this, which was a steep learning curve in relation to which fasteners fit where as there are a few different bolt sizes as well as the good old push pins.
The "frunk" came off as well and all the wiring was installed, after which it was all put back together with some minor changes to the plastic in the frunk to allow cables to be routed to a relay panel used to control all the circuits, which also included a heated clothing loom for Gerbing gloves and jacket. The changes to the frunk allowed the relay panel to be fitted under the flap where the owners manual would normally be stowed.
A subsequent weekend away in the Highlands and Moray coast allowed me to gain even more confidence that I have made a great choice in the NC750X due to its ability to be used for touring mileages, covering distances and overtaking with ease when required.
Economy has been almost embarrassingly good... best case to date has been 96.6mpg, yep you read that correctly.... 96.6mpg. At one point the computer was reporting 99mpg but only showing 92mpg when I filled up... for once the computer on a Honda actually under-reads as it was genuinely nearly 97mpg, indicating that the 99 was probably 103.....
Granted I was not thrashing along but sticking to all posted limits and riding quite sedately, but this bike is indeed, remarkable. Since starting to monitor the consumption more accurately on the Fuelly App, the overall average over nearly 2000 miles has been 87.3mpg, for a 750 engined bike I find this outstanding. Granted I am not a Sunday backside in the air power ranger type, but having been a Senior Observer with the IAM do tend to make good progress, but always within the posted limits officer....
Handling is more than good enough for me, I have already managed to ground my left footrest on a twisty Highland road which it would appear I was enjoying slightly too much. Suspension is also compliant enough on the default setting to meet my needs, I don't carry a pillion.
This last month or so I decided to change to a more "adventure" styled luggage and have fitted Givi Trekker cases and top-box, these, for me anyway, make the bike look much better.
Summing up, this is a great bike, more capable than some would lead you to believe, it rides well and can be personalised to be made more comfortable using after-market kit to suit.
Some folks who know me think that if you cut me in half it would say HONDA through the middle like a stick of Blackpool rock, but my experience has been that every one I have had has been reliable over long periods and higher than average mileages.
The NC750X it would seem will be yet another Honda that ticks all my boxes, now that I have "made it mine", with the added bonuses that it is both super economical and easy to maintain.
For a budget bike, I think Honda have got it just about right.... although that seat could be better.
- Les B, 2018