Honda CB500F (2019) Real World Review
" It's safe, fun, will keep going forever and they are a really good looking bike. "
✓Cool dash, LED lighting all round, beginner friendly, economy, light, cheap to insure
×Better in town than on motorways, minimal wind protection, moderate speed
What Is It?
The Honda CB500F is an A2 licence friendly naked bike with a great following.
Engine: 471 cc parallel twin, 47 bhp
Economy: 70 mph
Range: 260 miles
Seat Height: 789 mm
What Is It Like?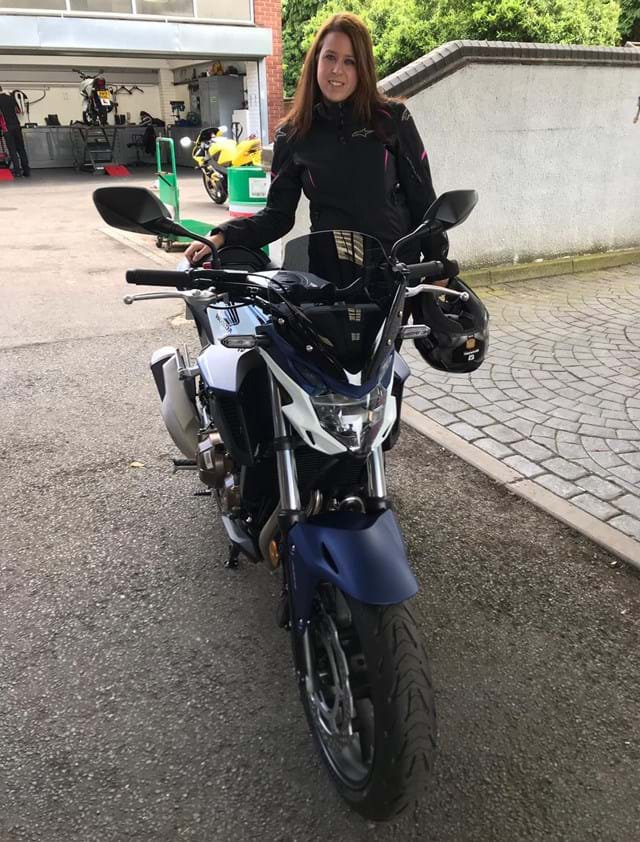 Choosing The CB500F
I love my CB500F - it's a 2019 plate and I've had it from brand new. I have always ridden a Honda, with the exception of when I did my DAS on an SV650. I used to own a CB125F and I loved that bike, once I passed I got a 2008 Hornet, but I found that was too heavy for me and a bit to revvy.
The decision for my next bike was that it needed to be light enough for me to manoeuvre and should be able to reach the floor. Yes I am a girl!
I had ridden a CB500F at a Ron Haslam track day in the worse conditions you could imagine, and I still felt really stable on it. It made me enjoy riding again, even in the wettest and coldest of conditions. So on a nice sunny day, I took two out for a test ride along with a MT-07 as I had always liked them as well.
New or Used?
The first CB500F I took out for a test ride was a 2018 model, this one had a slightly heavier clutch, which was very noticeable for me to the 2019 plate. I have small weak hands, so this created a problem for me.
I then took out the 2019 model and the clutch was so much lighter and easier for me to use. The rest of the bike between the 2018 and 2019 model was the same. Both really stable and sturdy.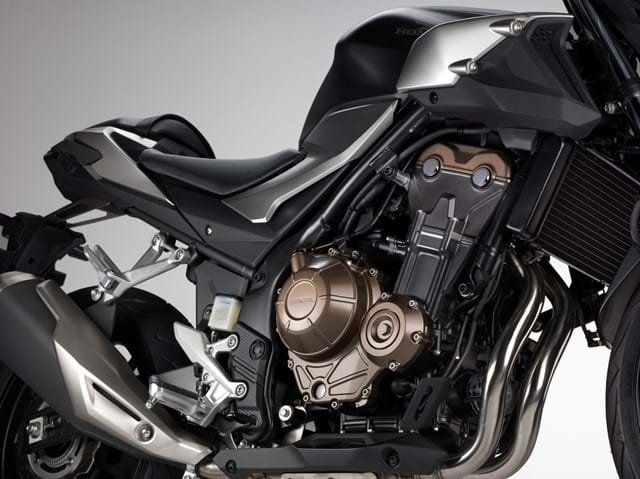 Power
It has enough power, especially for me and it's not too revvy but can keep up with my other half on a MT-09 Tracer when he doesn't ride like a lunatic.
He is a much more experienced rider than me and he has also ridden my bike. He says its a good, sturdy, easy and fun to ride however should you prefer the need for speed etc this bike may not be the one for you. I would suggest maybe trying the CB650 or CB1000 if you still want this style of bike.
The test ride of the 2019 bike reconfirmed the safe feeling I had when I did the track day. On test riding the MT-07 it was also a nice ride, however I didn't feel as comfortable as I did on the Honda.
To Sum Up
This bike is a Honda, it is safe, fun and will keep going forever. They are a really good looking bike and the reason I bought a brand new one is because I see no reason to change it for a fair few years! The fuel performance is also amazing and I get 90+ MPG!
- Michelle H, 2019
Price Guide
Year
Dealer
Private
Part Ex
Mileage
2022
£5,850
£4,700
£4,100
100
2021
£5,250
£4,200
£3,700
2,100
2020
£4,950
£3,950
£3,450
3,700
2019
£4,650
£3,700
£3,250
5,100
Related Bikes
Honda CB500X - Adventure version with longer travel suspension and more protection.
Honda CBR500R - Sports version with a full fairing and low bars.
Honda Rebel - Cruiser version with a low seat.
Add Your Review
Do you own this bike? We would love to hear anything good, bad, unexpected or that you have changed plus anything that a prospective new owner might find interesting or useful.
More Info
Check out this video review from The chronicles of mr fish.