Yamaha MT-07 Review (2018)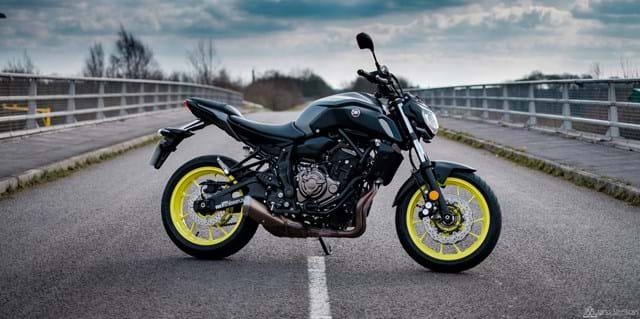 Photo: Janis Strelkovs Photography
"
For 2018 they've improved the bike so much that it feels completely different and it's without a shadow of a doubt the best value for money motorbike out there.
"
What Is It?
The Yamaha MT-07 is a popular mid-range naked bike and is powered by a Euro 4 compliant liquid cooled 689 cc parallel twin engine, producing 73.8 bhp at 9,000 rpm and maximum torque at 6,500 rpm.
Specs
Seat Height: Average (

805

 

mm / 31.7 inches)
Weight: Average (182 kg / 401 lbs)
Economy: Average (55 mpg / 5.1 l/100km / 19.5 km/l)
Range: High (170 miles / 274 km)
Power to Weight: Average (0.407 bhp/kg / 0.303 kW/kg)
Top Speed: High (120 mph / 193 km/h)
Pros
Looks great
Handling
Comfort
Brakes
Cons
Non-adjustable fork
No LED headlight
Seat
What Is It Like?
Improving the Recipe
The MT-07 can definitely be called Yamaha's most successful bike and with good reason. To be honest it had its issues in the past, however now in 2018 they've improved the bike so much that it feels completely different. It is without a shadow of a doubt the best value for money motorcycle out there currently at just £6,349.
We here at the Yamaha MT-07 UK Owners Club are probably the best people in the world to review the new 2018 bike and report on its changes. Go and grab yourself a cuppa, get all cosy and read on further to find out why Yamaha have knocked it out the park with this bike; yet again!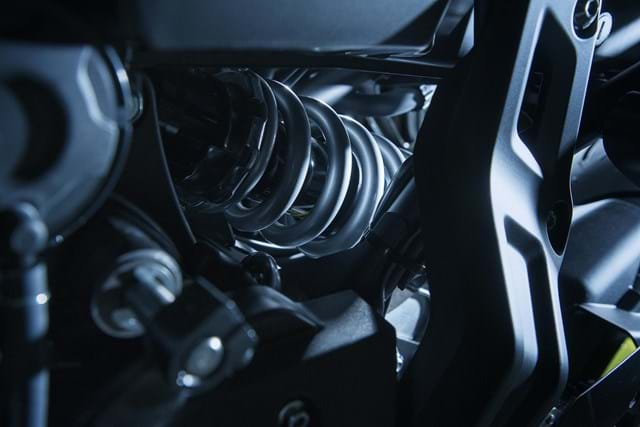 Old Suspension
Let's begin with the biggest and most impactful change on the bike; that is the suspension. The previous bike felt like a mushy arm chair and that is being very kind to the bike.
I mean, I'm quite a heavy guy, weighing in just over 100 kg with my kit on. Nevertheless, that is no excuse for Yamaha fitting the previous bike with what felt like the springs off disused mattresses.
Personally, I thought the suspension was that bad that I invested in a full K-Tech IDS20 kit on the front and a K-Tech Razor R Lite rear shock. A very expensive yet worthwhile investment in my opinion.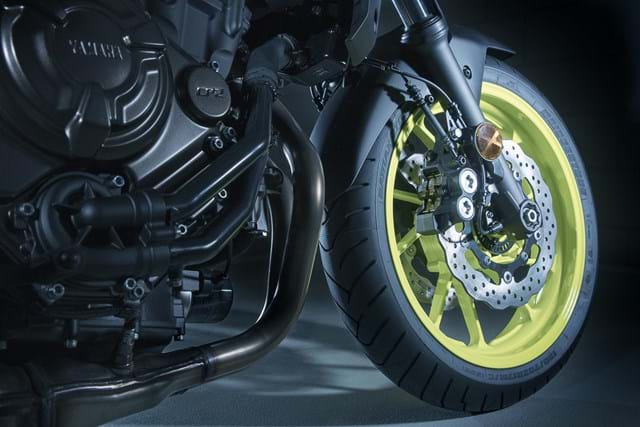 New Suspension
Anyway; enough about the old bike… Yamaha really listened to us the community with the new 2018 MT-07 and blessed it with an adjustable rear shock; okay we still don't get compression control, but we now have dampening adjustment. All hail the suspension gods!
The rear spring is a little stiffer too and the compression feels much more suited and sportier too. The front unfortunately isn't as lucky on the adjustments, nonetheless; we now have heavier springs, a tad more oil and it's heavier weight. No longer does the bike felt like it's going to induce sea sickness under breaking. No longer do we have a bike that feels like it's squatting on acceleration. It feels a lot more of a mature bike now, it's literally grown up!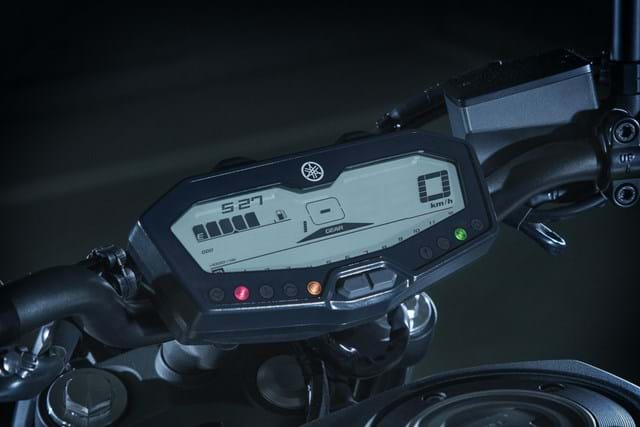 Handlebars
Another attribute that made the old bike feel vague under steering, with very little feedback, was the rubber mounted handlebars. I fully understand the reasoning behind this, however in the real world it made people not only paranoid that their bikes were broken, it also gave very little front-end feel. The bike felt like it was constantly running wide when it really wasn't, especially on track.
There were a few DIY mods for this issue, though we always felt like they weren't the safest options. Luckily Yamaha ditched the rubber mounts on the handlebars and "hallelujah'' for that! You can see how happy I was when I discovered that fact in our first impression video on our YouTube channel.
The lack of the rubber mounts make for a more pleasant and confidence inspiring ride. You do get slightly more vibrations through your arms and shoulders, yet I honestly didn't find that an issue during my time with the bike.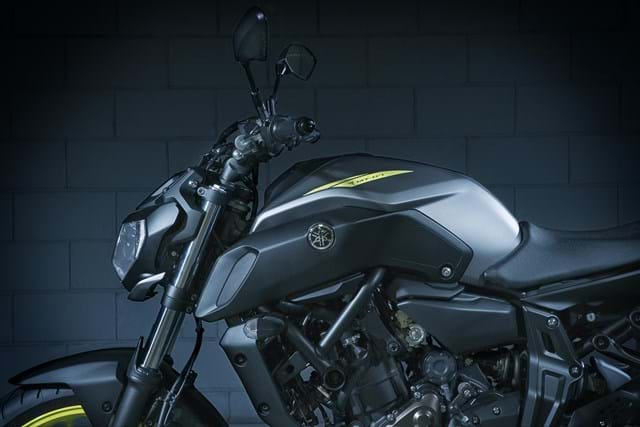 Headlight
The biggest visual change must be the new body work and seat. The seat we will get to a little bit further down the line; so, let's talk body work. In my personal opinion and that is my opinion, the new body work makes the bike look a lot sleeker, modern and grown up.
You can clearly see that Yamaha have tried their best to incorporate the design of the MT-07 with the other MT range bikes. You have very subtle hints of the MT-10 and MT-09 dotted about the bike. In fact, the new headlight is the same as the Gen 1 MT-09. It not only adds aesthetic improvements but it's also a lot brighter than the old headlight and yet again that's a great step forward.
Are we disappointed that the bike didn't come with LED headlights? Yes, yes, we are massively disappointed, however in this economic climate we fully understand why Yamaha opted for a cheaper alternative of re-using an existing part. After all the bike is very affordable which has been a major draw and if that helps keep the cost down then fair enough.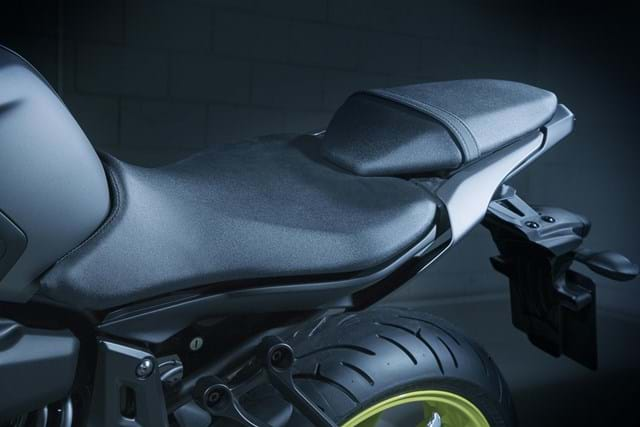 Seat
Now let's talk about that seat that I hinted at previously; for my body and my opinion it's quite uncomfortable after a while. I feel like I should provide some context here, to clarify my reasoning.
In my day job I am a photographer and I work with a lot of motorcycle dealerships, meaning I get the pleasure of ridding a lot of different bikes for various distances. So, I'm quite in tune with what makes a comfortable bike seat and what doesn't.
After about 50 miles you can feel it in your backside and after 100 miles it becomes quite unpleasant if I'm frank. For once when the 130-mile fuel range started to flash, it was very welcomed. On the old model you only start feeling it after about 80 odd miles and it never really gets uncomfortable.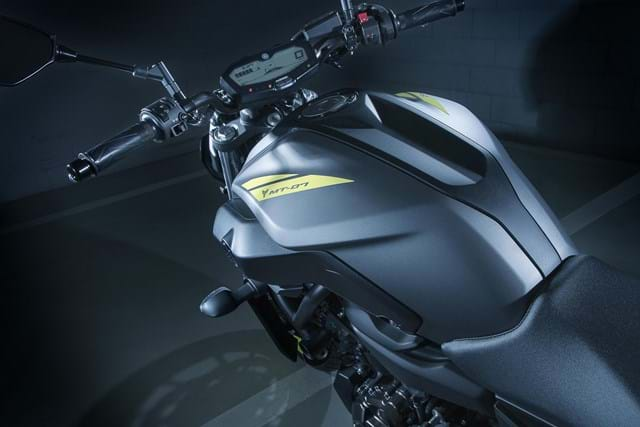 Comfort Seat
Yamaha did send me a comfort seat for review after my initial complaints on the first ride video about the seat. However, I find it difficult to recommend it if I'm perfectly honest with you.
At the RRP of £207.50 it's expensive and while it does help it has a few drawbacks. The first drawback is the price tag. The second drawback is that it has a stitching line on the side, yes it looks absolutely mega yet if you leave your bike outside in the rain it loves to absorb the water.
Not really an issue if you're wearing waterproof trousers but if you wear Kevlar jeans like I do then you end up rocking up to your destination looking like you've had a toilet accident. Overall the comfort seat is an improvement nevertheless; you would need to outweigh it yourself if it's worth it because the price will be the biggest deterring factor.
The new ridding position is very good, a lot more sporty and suited for the bike. You feel like you are ridding a totally different bike. It inspires more confidence mid corner and on tip in. Definitely great work there from Yamaha!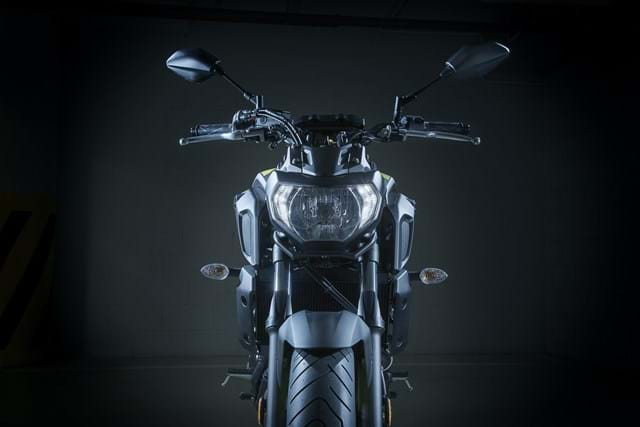 Other Changes
The mirrors are now longer than the old model, enabling you to see things behind you, especially if you are of the taller nature.
Yamaha have also changed the finish of the controls. You now have a black finish to the gear lever and brake pedal, which is awesome because after a while the old one started to go all pitted and a tad nasty looking. The Fluo colour is now a matte grey rather then a shinny gloss grey; I think this is visually an improvement; yet again this is just my opinion.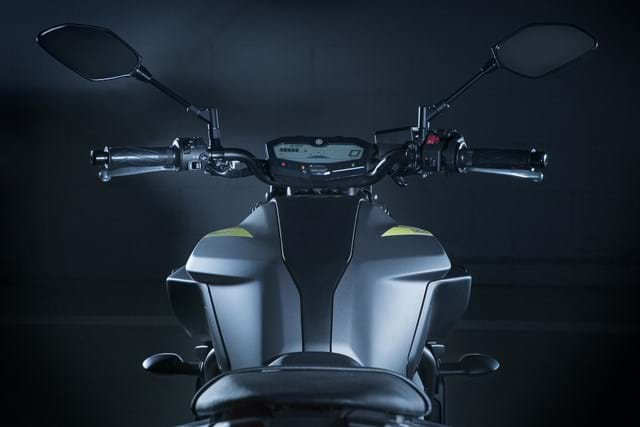 To Sum Up
Overall, I was very impressed with the 2018 Yamaha MT-07, with all the changes it has really improved the bike and I honestly feel like it's a massive step forward. Yamaha have really delivered with this one and we cannot wait to welcome all of the 2018 model riders into the club and seeing their reactions.
- Janis S, MT-07 UK Owners Club Founder, 2018
Price Guide
Year
Dealer
Private
Part Ex
Mileage
2020
£6,100
£4,850
£4,250
3,700
2019
£5,800
£4,650
£4,050
5,100
2018
£5,550
£4,450
£3,900
4,900
How to use the price guide
Add Your Review
Do you own this bike? We would love to hear anything good, bad, unexpected or that you have changed plus anything that a prospective new owner might find interesting or useful.
More Info
Check out this video review from the Yamaha MT-07 UK Owners Club.