Yamaha Tracer 700 Review
What Is It?
The 2016 Yamaha Tracer 700 is an A2 licence friendly adventure style bike and is closely related to the popular MT-07 naked bike. For 2019 the GT version added the panniers, screen and comfort seat.
Engine: 689 cc Parallel Twin, 74 bhp
Economy: 60 mpg, 220 miles
Seat Height: 835 mm
Wet Weight: 196 kg
RRP: £6,300
| | | |
| --- | --- | --- |
| What Is It Like? | | ★★★★★ |
| | |
| --- | --- |
| ✓ | Comfortable, capable, value, brakes, pillion friendly |
| | |
| × | Limited electronic aids, fuel gauge, screen, no centre stand, headlight |
I purchased my 2017 Yamaha Tracer 700 in April 2018. I am the second owner and it had 7,500 miles on the clock when I picked it up.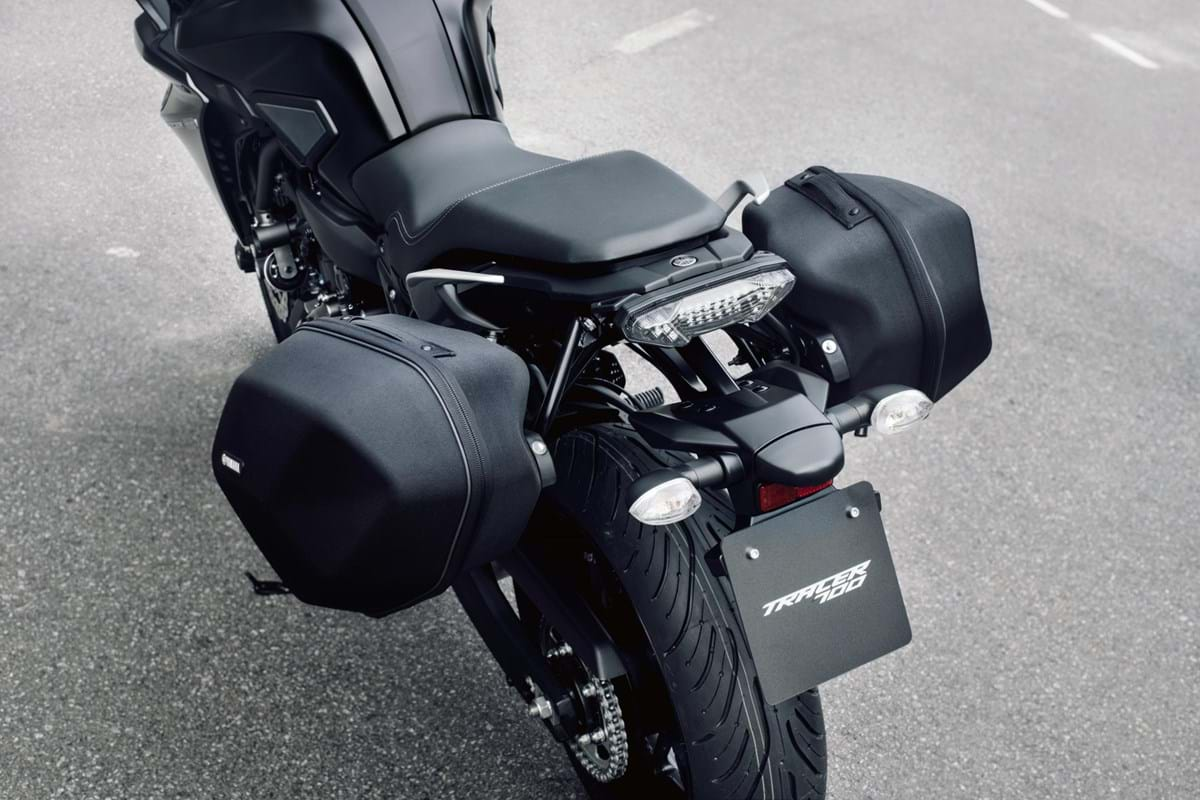 I opted for my used T700 because it was fitted with a number of extras including; peak/beak fairing, Oxford heated grips, handlebar brace, belly pan and Yamaha 37 litre topbox and carrier, engine/crash bars and crash bungs as well as paddock stand bungs on the rear. It was previously owned by an employee at the dealership from where I purchased it. The previous owner was a CBT/motorcycle instructor and the Velcro pads glued to the screen suggested to me that he had used it for his job following students – some may argue that the mileage was quite high for an eight month old bike, but I decided they were likely easy miles so I went for it! I had to have it lowered by an inch/25mm as I am of, maybe, average height, (5'8" with short legs!) I was used to cruisers at this point so the tip toeing was a bit unnerving.
I acquired my full motorcycle licence in mid 2016. I passed my Mod 2 on the Friday and had purchased a brand new Yamaha XV950 on the Sunday. It was stolen and destroyed about fourteen months later and I then bought a 2003 Yamaha XVS650 Dragstar. Prior to the Tracer, I was accustomed only to cruiser style bikes. Prior to my full licence I rode a 1990 Honda CG125 and then a 2007 Suzuki GZ125.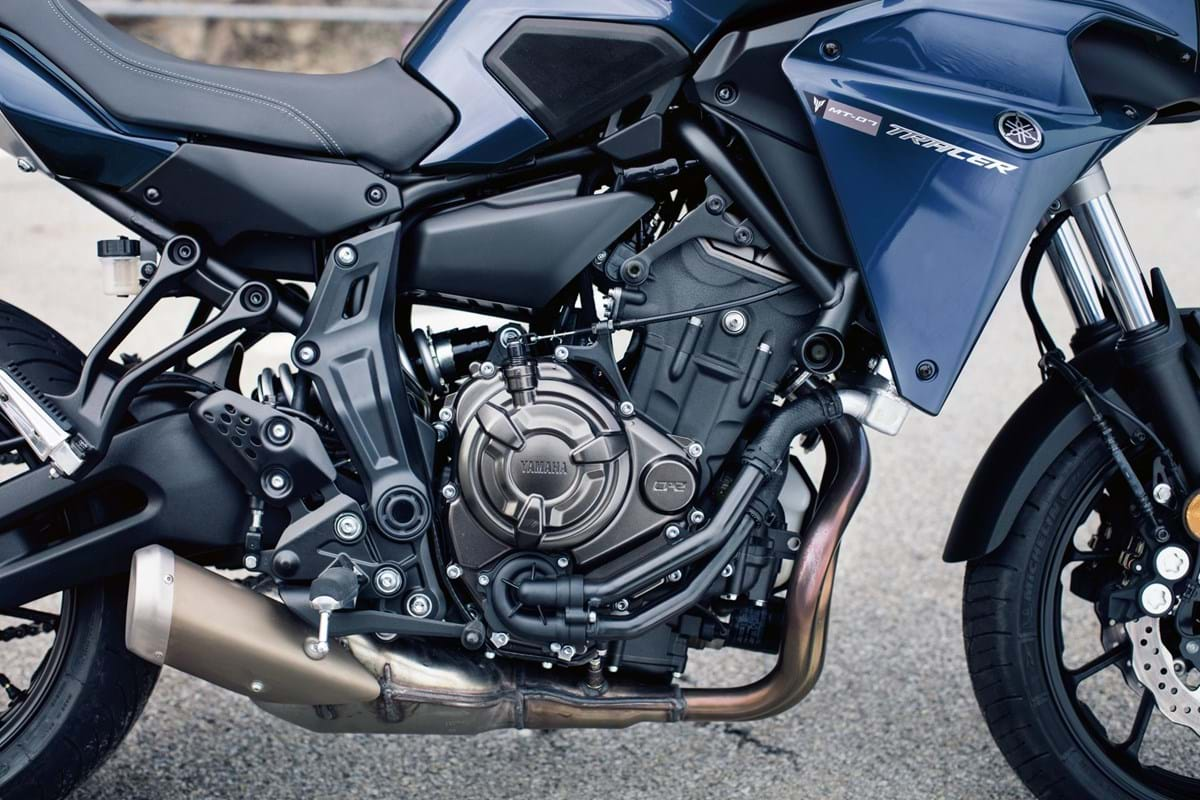 Within about five minutes of picking up my Tracer we were on the motorway – it was the first time I had experienced a bike with more than 54BHP with such freedom! I was immediately impressed with how smooth it was. From the throttle action, fuel and air delivery to the gearbox – it was so much more fluid than the cruisers I was used to. Before long I was forced into heavy breaking, (partly due to my excitement, but partly due to the typically lazy road user of today). The four-pot twin Yamaha calipers on the front are as good as they need to be with the rear braking just as good. I have an identical front right-hand caliper from a 2004 YZF-R1 on my XVS650 – albeit without the ABS. The ABS sensors need to be removed and cleaned regularly though as I did after about three months – it was only then I realised that the ABS had not been working at all. The stainless steel sensors slot into cast aluminium brackets and the white powdery oxidisation must cause the sensors not to function properly. They can become seized in the brackets too. You also have to completely remove the front calipers and ABS sensor to remove the wheel, (can be a pain if you don't know that prior to removing the wheel).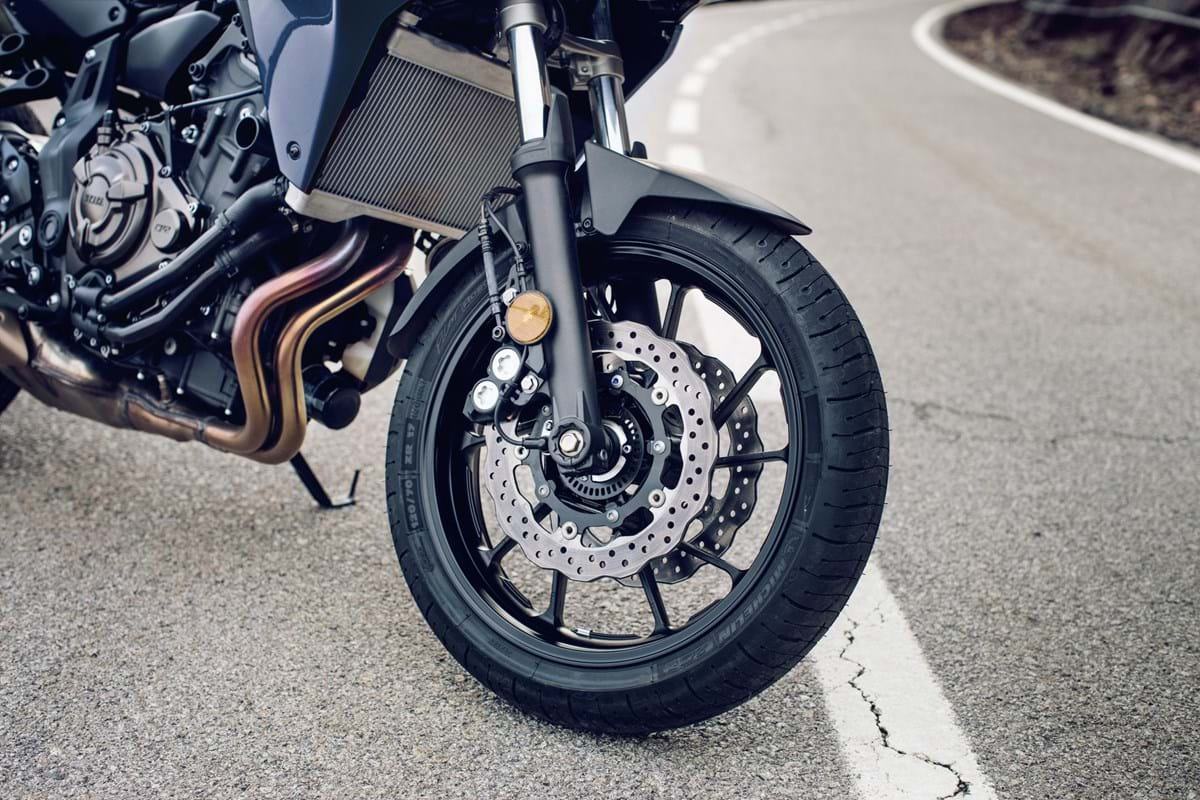 Initial thoughts were brilliant. The T700 comes with Michelin Road Pilot 4's and they allow you to get the bike right over in the twisties. Again, I was totally new to this style of bike and it's behaviour. I ride all year round and average about 40 miles a day on it. I haven't managed to get anywhere near the redline and there is no need to.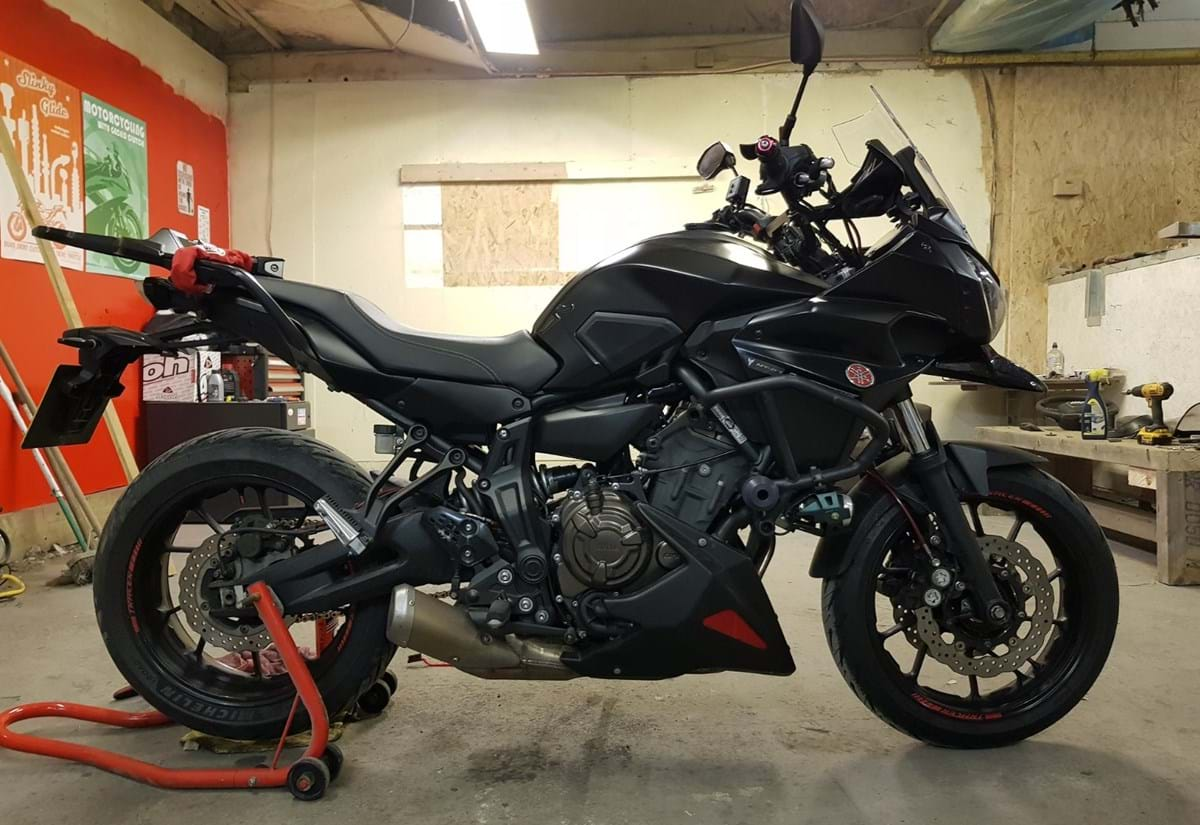 A couple of days later I was on a twenty seven mile journey to Blackburn for a work meeting. The clock was showing 99.99mpg – I initially didn't believe that was accurate, but having discussed in on a forum, it appears to be quite common for the T700 to average between 85-92mpg. Having done nearly 8,000 miles since I purchased the bike, I can confirm that it is quite accurate. The fuel gauge, however, is not accurate. T700 owners have agreed that it is likely that Yamaha have used the MT-07's 14 litre tank sender unit in the T700's 17 litre tank. I often hit reserve and fuel up to find I still had 7 litres left. I recently did a 631 mile tour of the Cotswolds and South West – it cost me less than £45.00 in fuel! I am confident that I could get 300 miles out of a full tank if I tried.
The original chain and sprockets made it audibly clear that they needed to be replaced at about 13,000 miles. I have only replaced the chain at this point – but will be replacing the lot asap. The chain and sprockets weren't cleaned regularly by the previous owner which has meant they have discoloured due to the oil and grime. Regularly cleaning and maintenance should prevent that. After 14,600 miles the original front sprocket is starting to shark-tooth slightly. The rear sprocket looks absolutely fine though.
The standard screen is a bit too small, (I believe they've added a bigger screen to the 2019 model). The handguards are a bit pointless – I will be investing in a set of Puig handguard extenders though. The rear hugger/chain guard is held on with two bolts on the chain side and a plastic push-pin on the other side. I broke the push pin when removing the hugger so it's worth bearing that in mind.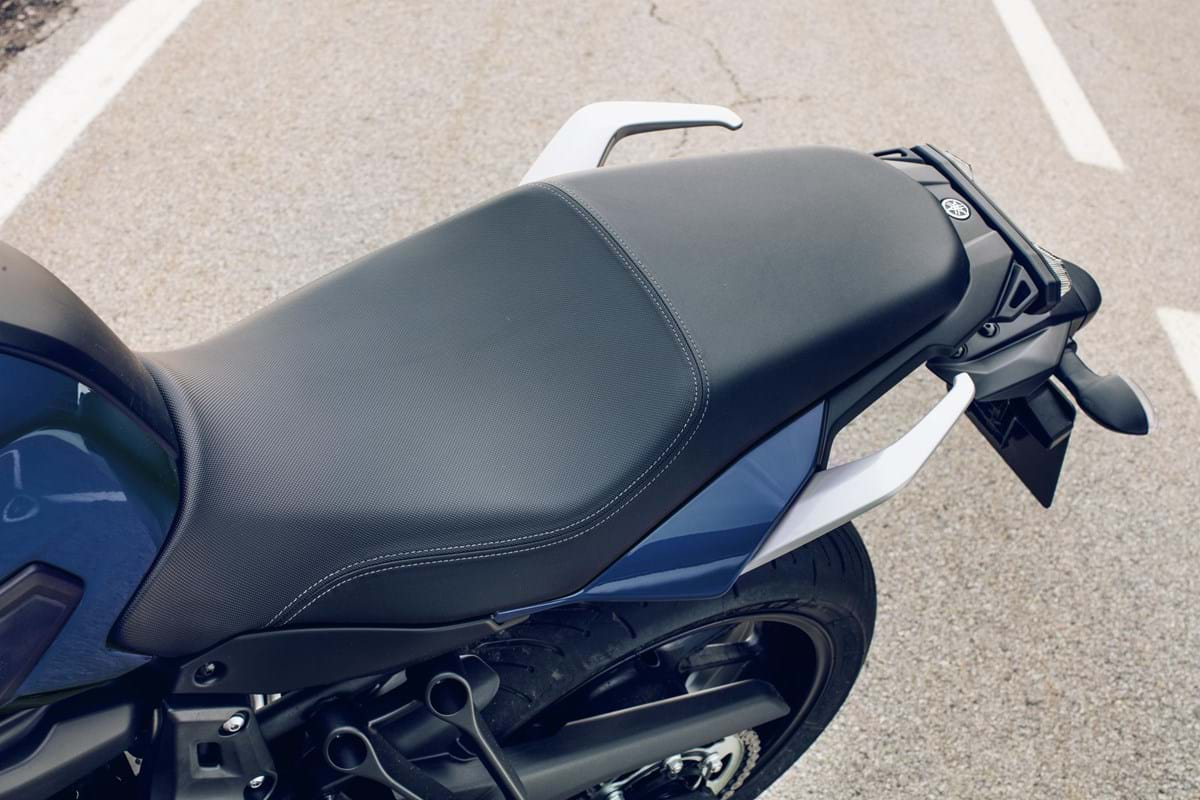 It is common to read about the T700's suspension being quite poor. I don't think it is the best compared to my previous bikes, but I do not have the experience on a similar style of bike to compare properly. The seat is comfortable up until about 100 miles – I haven't come close to it being unbearable though. The riding position in general is absolutely spot on. I find it to be a naturally comfortable position. Riding with a pillion is surprisingly easy too. I've taken a few passengers, from one of the lad's missus who is quite slim and petite - to a fully grown, middle aged male! Both had little impact on how the bike handled. I was quite surprised at that.
Carrying luggage is a little impractical without panniers, or at least the frames/racks. I have only the top box and soft panniers/throwovers don't really work very well. The top box is decent though. I will be looking to purchase and fit the Givi Trekker Outback top box and panniers at some point in the New Year. It is still possible to load up the top box and strap a tent, camping mat and sleeping bag to the pillion seat though. Anything more than a weekend away and you'd be struggling without a decent luggage solution.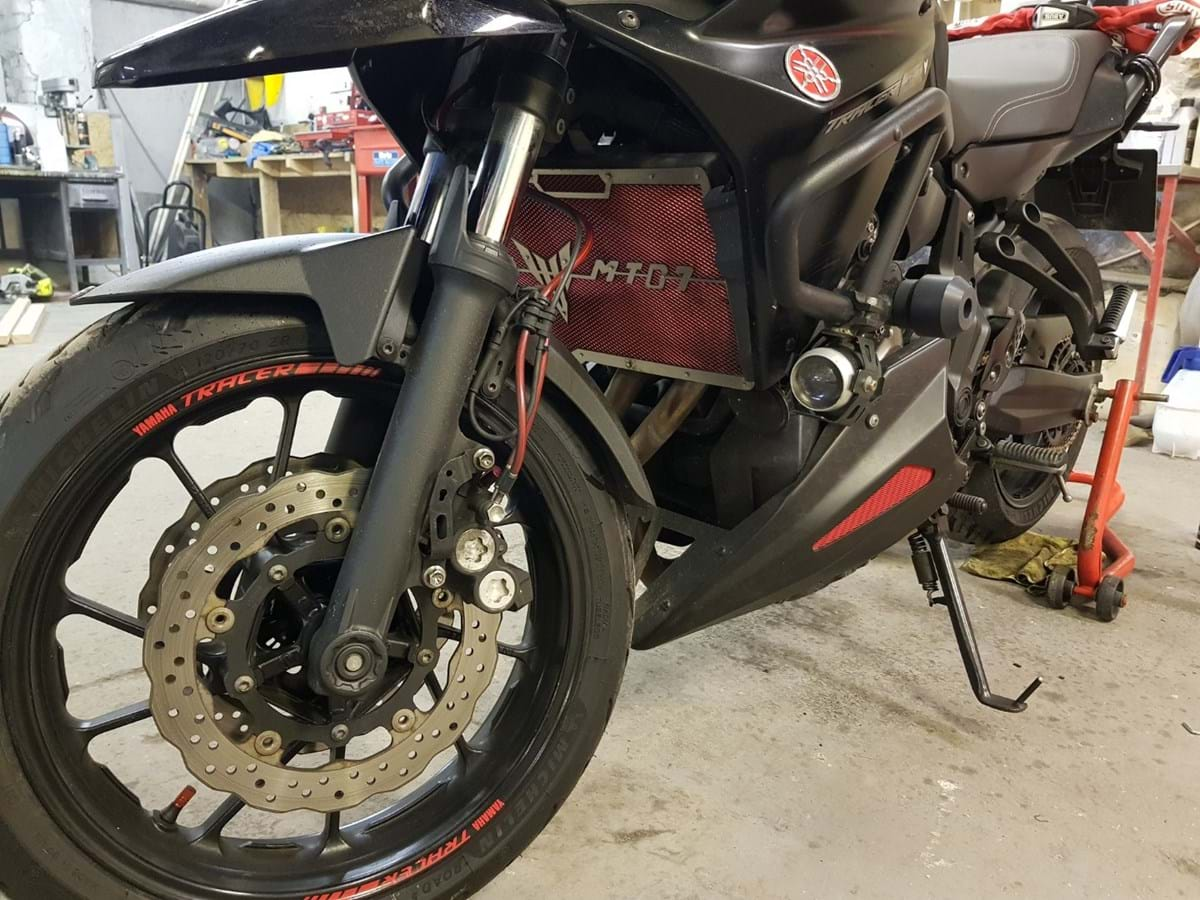 Since purchasing my T700 I've fitted a number of extra bits; titanium race spec caliper bolts on the front, titanium rear axle nut, radiator guard, rim stickers, aluminium front sprocket cover, Hel braided brake hoses all round, LED spot lights and some minor aesthetic bits and bobs.
Michelin Road 5's are a must – they are an incredible tyre in any weather. Just this weekend we went on a 180 mile round trip to the middle of the Lake District which included; wet motorways, slippery A-roads, leaf-strewn single track country roads and even an off road, muddy/rocky forest track. I at no point lost traction and had loads of confidence in every bend. The other two were on my XVS650 and a Yam 1700cc Wild Star. The Wild Star's rear slipped out a couple of times and the XVS did too.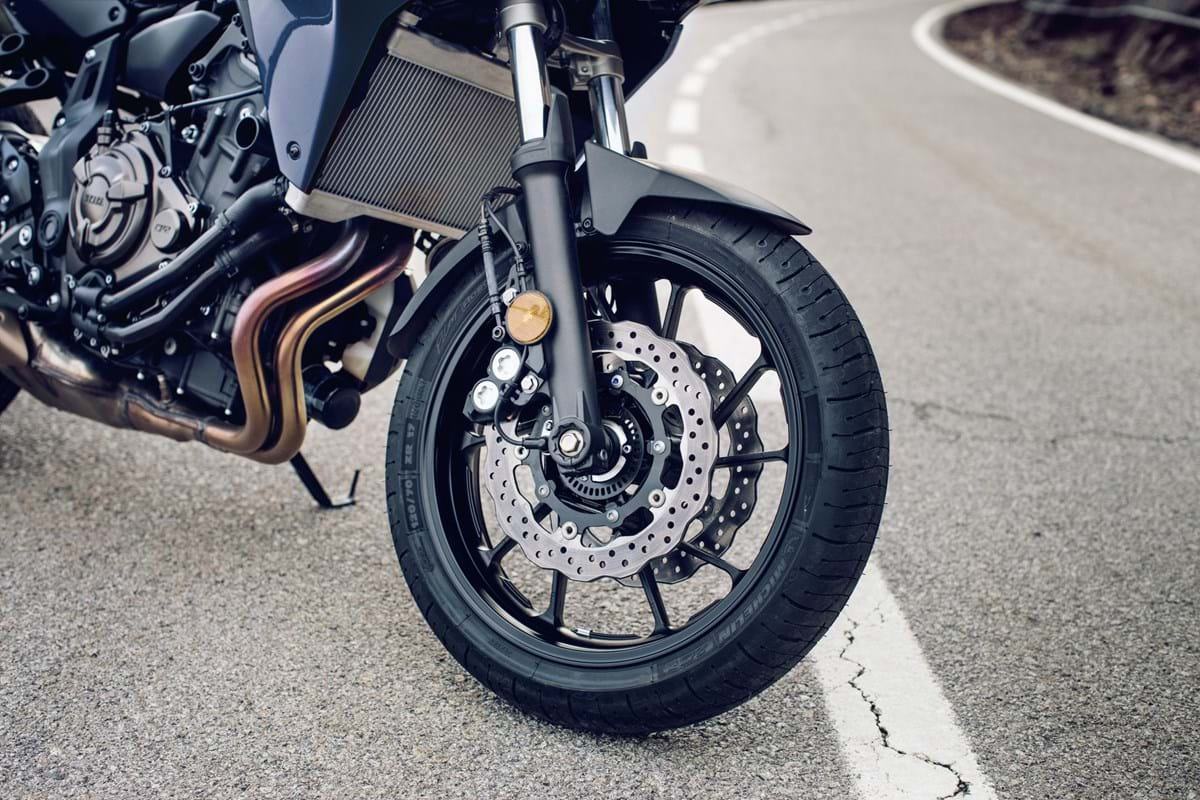 As with most modern bikes, regular cleaning and maintenance is a must. There are spots of rust popping up on some of the bolts. Stainless bolt kits are on my shopping list. Paintwork is good, no sign of corrosion as of yet despite the all-weather riding. ABS kicks in a bit earlier than you'd expect, but it does the job – as long as you keep the sensor free of the oxidisation. The front sprocket cover, chain guard and chain runner needs to be cleaned regularly of oil and grime build up. A belly pan is also a must as the exhaust headers and engine are woefully exposed. The Hel braided hoses are also a worthy upgrade. I got my kit for free from Hel Performance in exchange for my stock lines. I've fitted LED indicators too, although the flasher relay needs to be replaced too – and it is located within reach under the left side of the tank, without the need to remove the whole front end! The rear hugger is a bit pointless, it doesn't deflect much of whatever you are riding through.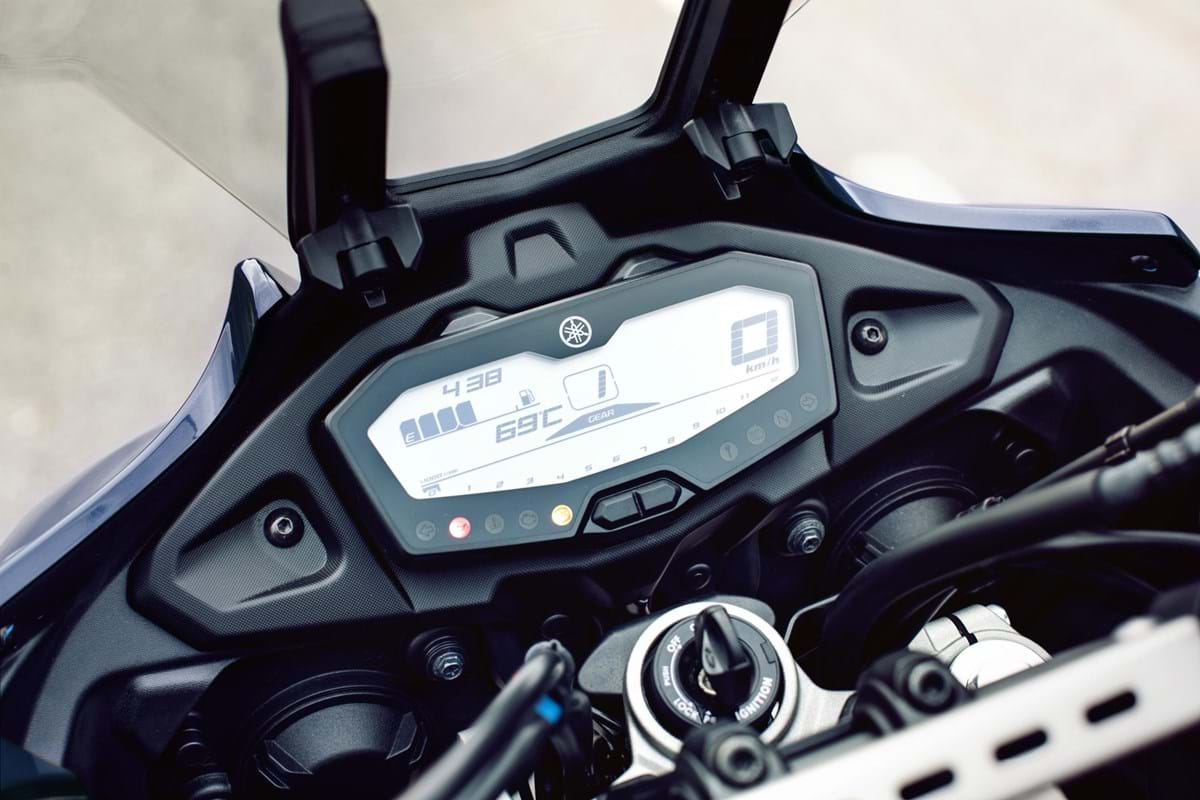 There are pre-drilled holes in the fairing near the clocks for, I presume, a USB charger etc. I've fitted and wired in a USB charger – the wiring loom has an auxiliary connection built in which is quite useful.
The under-seat storage is almost non-existent. I have a plastic side stand plate and some cable ties under mine and that's about all that will fit. There may have been a tool kit originally, but if so it must have been kept by the previous owner as I didn't get one!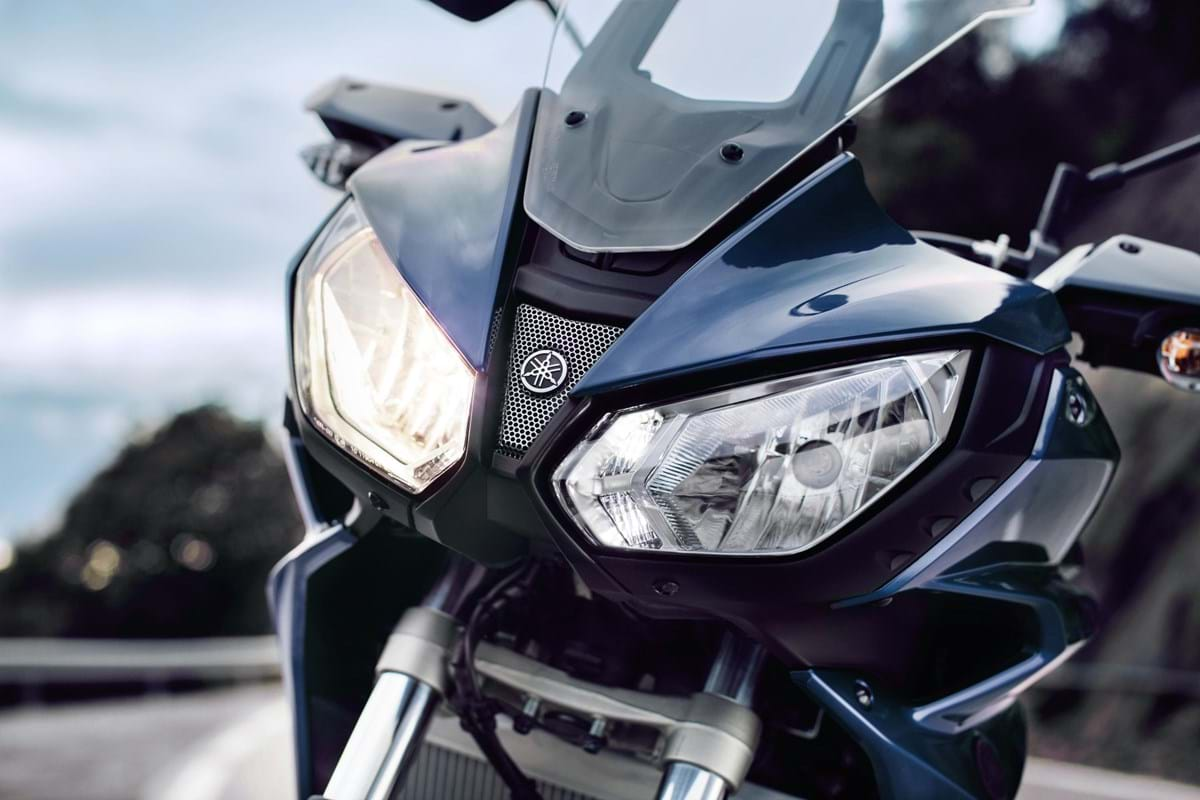 I also fitted brighter headlight bulbs – the originals were alright, but brighter bulbs pay off on the dark Peak District roads! The electrics in general appear to be good. Some people have complained of handlebar switches sticking, but I have not experienced any problems. The fuses are easily accessible under the seat and the tail light is bright.
I don't really have any complaints about the Tracer 700. The engine is good and the frame around it is spot on. If you're looking for a hooligan bike, get the MT-09. If you're looking for a touring bike, get the Tracer 900. If you're looking for a hooligan bike that is also practical for commuting and touring, get a Tracer 700. The T700 is quick, agile, comfortable and cheap on fuel. I know a few people who have traded their Tracer 900's in for a T700. The Tracer 900 has an extra cylinder, an extra 10mph top speed, extra weight and less range.
- Chris F, 2018
Price Guide
| Year | Dealer | Private | Part Ex | Mileage |
| --- | --- | --- | --- | --- |
| 2016 | £5,350 | £4,300 | £3,750 | 5,100 |
| 2017 | £5,700 | £4,550 | £4,000 | 3,700 |
| 2018 | £6,050 | £4,850 | £4,250 | 2,100 |
| 2019 | £7,400 | £5,950 | £5,200 | 800 |
The Second Opinion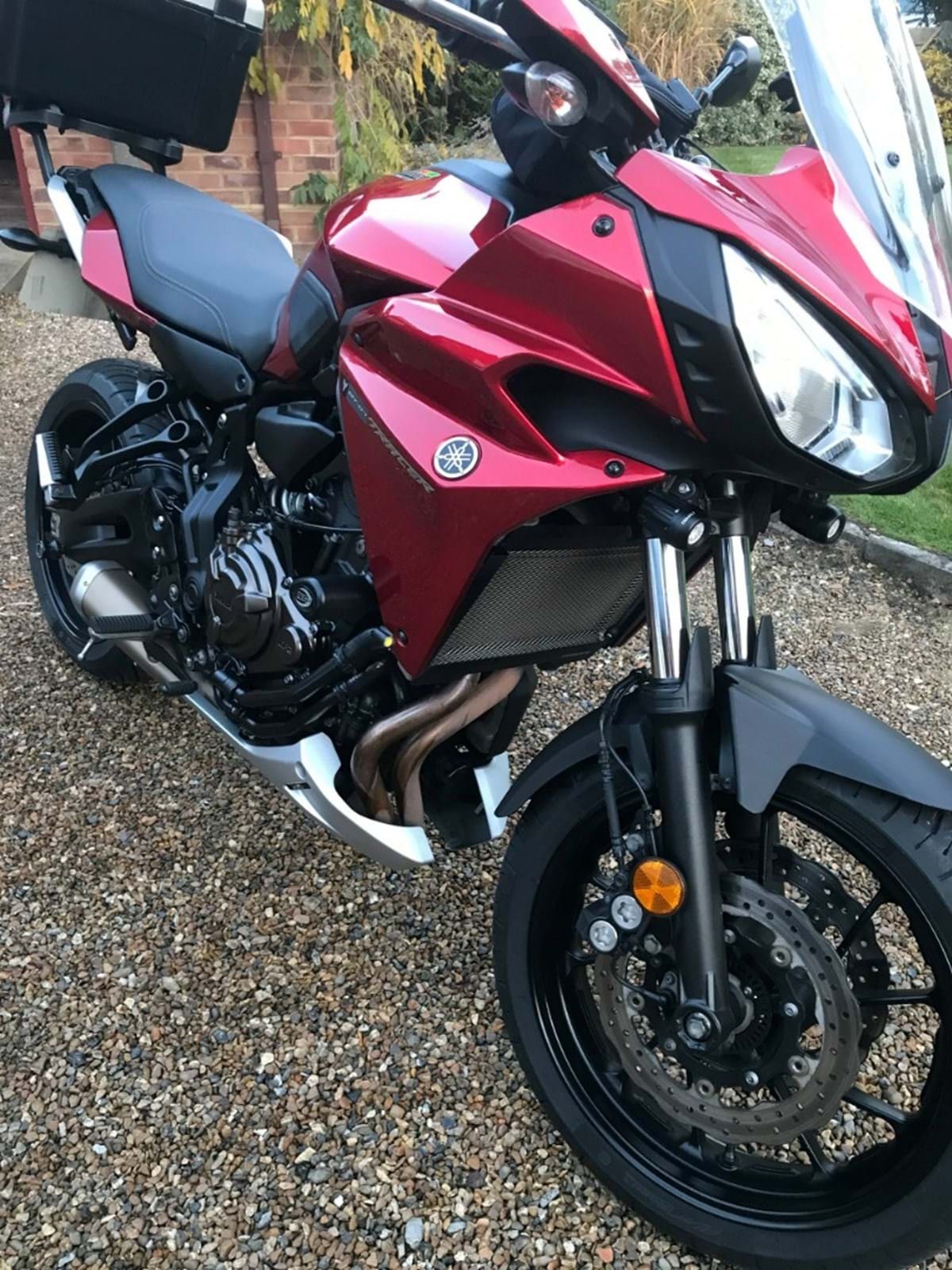 I've had my Tracer 700 from new, one of the first in the country in August 2016. I've since covered 34,000 trouble free miles. I was drawn to the Tracer as I needed a commuter bike with an upright position that would cope with both motorway and urban routes. The Tracer does this perfectly.
The engine is powerful enough to deliver quick enough acceleration to get out of trouble, fuel economy is great at around 50mpg and the bike offers decent weather protection. I did change the stock screen for a Givi touring version to increase this protection, added a Givi 56 litre top box, Denali spot lights and upgraded the horn to a Denali Soundbomb (essential bit of kit to make your presence known).
The low weight and great balance of the Tracer is ideal for the urban environment, as is the narrow width of the bars which allow for easier filtering through traffic. The bike has been completely reliable, the only issues being a sticky starter switch (a common fault) and corrosion on bolts and other parts. All these were replaced under warranty.
I've also fitted R&G crash protectors and rear bobbins for chain maintenance. The bike only comes with a side stand as standard, so the bobbins together with a paddock stand make for quick chain maintenance once a week.
I really can't think of any negatives, other than the fact it seems to attract dirt quicker than any other bike I've owned - just a sniff of rain and the rear of the bike looks like it's just finished the Dakar Rally. Ideal all rounder, would suit both beginner and experienced riders.
- Paul S, 2019