Yamaha Tracer 900 Review (2015)
"
Having had so many bikes, this one for me is a keeper. It takes me and wife on holiday fully loaded, on motorways, on A roads and it just does everything so well. It's one of those bikes that as soon as you sit on it, it just feels right.
"
What Is It?
The Yamaha Tracer 900 is a popular sports tourer and is powered by a liquid cooled 847 cc triple engine, producing 115 bhp at 10,000 rpm and maximum torque at 8,500 rpm.
Specs
Seat Height: Average (

845

 

mm / 33.3 inches)
Weight: Heavy (210 kg / 463 lbs)
Economy: Average (45 mpg / 6.3 l/100km / 15.9 km/l)
Range: High (180 miles / 290 km)
Power to Weight: High (0.548 bhp/kg / 0.408 kW/kg)
Top Speed: High (140 mph / 225 km/h)
Pros
Good wind protection
Easy handling
Comfortable
Brakes
Power
Light
Cons
No clutch lever span adjustment
High speed wobbles
Suspension
Seat
What Is It Like?
My Experience
I have been riding bikes since 1970, all sorts (don't worry, I won't bore you with a full list!) and as well as having the Tracer (which I bought in March 2016 with 800 miles on the clock, its a July 2015 bike) I have a 1998 Blackbird which I have had since new and now with 93,000 miles on her.
The Tracer now has nearly 13,000 miles on it and I have been very impressed in all the time I have been riding it. I test rode one and immediately liked the response and the riding position. I also do a lot of riding with my wife as pillion, so to try and organise myself I will list below the good and bad(ish) points I have found in that time.
The Blue One!
Initially I tried to get a red one as I though they looked (and still do) fantastic but the only one I could get at the right price was a silver one. I actually hated that matt paint so the very first job I had done was get the whole bike resprayed to match the stanchions and wheels.
They were already blue so the panels were painted to match rather than trying to change the whole bike to red and as the stanchions are anodised that would have been expensive. So I am much happier with the metallic blue and Yamaha copied me later by introducing blue ones!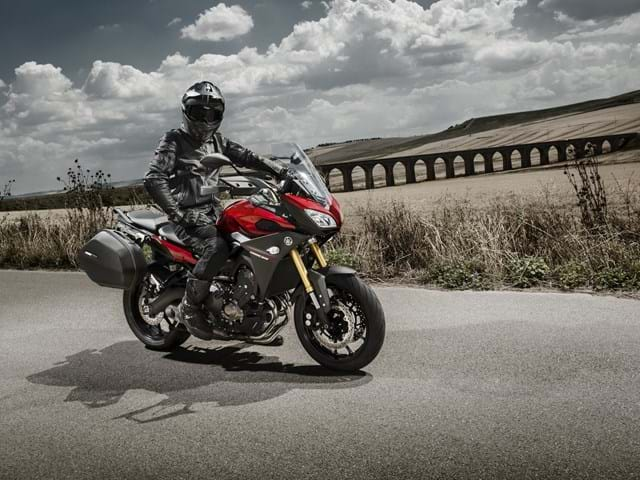 Riding Position
I find it ideal for me (6ft), my legs fit naturally and the reach to the bars perfect. I changed the screen within a few days, it was too big and ugly and did not help keep the wind off so I replaced it with an MRA screen. It does not give any buffeting as the wind is on my head and shoulders, which I prefer, but it's a steady pressure.
I also changed the levers to cheap Chinese ones that can be adjusted so they can be moved to suit me, which they are!
What's The Seat Like?
As far as the seat is concerned, both myself and my wife think it's great, I know some say it's uncomfortable but this is the first bike I have ever owned (in all those years) where I have not had to change it.
I actually tried a Comfort Seat at one point but sold it straight away because it was worse than the standard one. We do many miles around Scotland, especially around the West Coast, fully laden and we never have any pains.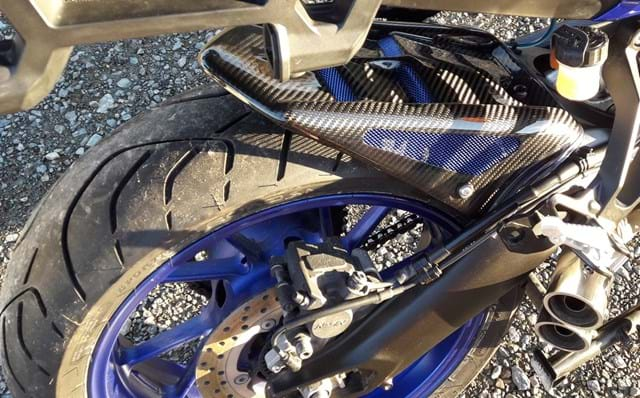 Accessories
As usual, the first thing I changed was the exhaust so that the Triple can sing! I fitted an Ixil full set because I had experience of them on a CB1000R I had a few years ago. It sounds much better and feels a little bit livelier, or maybe the sound just makes it feel like it is!
I always try to fit crash protection to my bikes (did that same on a Transalp as well at a 990 Tiger, Superduke and others) so a set of bars were fitted to protect the engine, just in case and bar ends.
Although the bike came with panniers I also fitted a Givi rack to take my topbox. Other bling includes a Carbon Fibre hugger, front mudguard and tank protection with the CF knee protectors for the tank, heated grips added before I bought it, a Scotoiler and a Piaa twin horn that wakes the dead!
I didn't think there was much more that needed changing with regard to the looks so its still like that.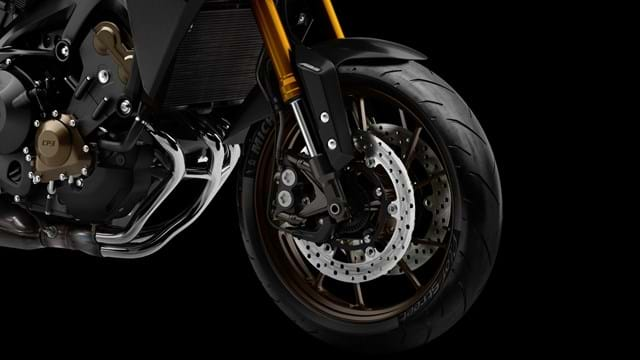 Suspension
Another gripe I heard about was the cheap suspension, after riding it for a while I decided that they did need changing, far too difficult to change the settings at the rear and it hardly made any difference, so after I bit of research I eventually got the Nitron Rear and it is a hell of a lot better and also much easier to adjust.
Since I changed the rear, it shows that the front is pretty hard now that the rear is good, so the next mod will be to get the cartridges to improve that, once I save up!
Nitrons are really good as well because you give them your weight and it's built to suit, I'm not one to keep changing the suspension by half a click here or there because I'm just a normal guy who rides a lot of miles and changing things like that, well I can't tell the difference!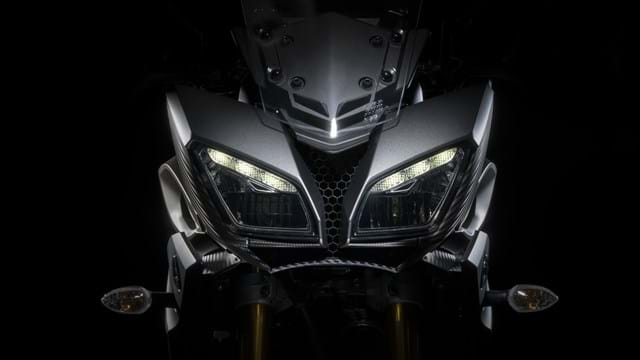 Lights and Brakes
It's probably one of the best bikes I've had for standard lights, I suppose having a lot of bikes with simple bulbs is a lot different to the new bikes with LED's. The brakes are more than powerful enough even fully loaded with pillion so no complaints there either.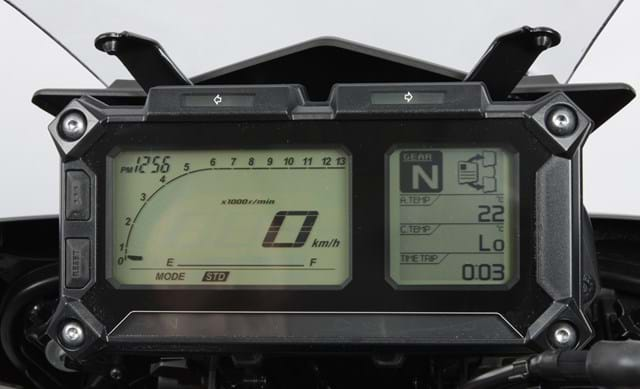 Riding Modes
This is the first bike I've ever had with a choice, other than the right hand! I tend to use Mode B basically all of the time, I sometimes try A (if my wife isn't on the back!) but it is snatchy and tends to make you ride like an idiot so I only use that when I do feel like an idiot.
Never use C (rain) as I think I've been riding long enough to know how to ride in the wet, maybe if the roads were a bit slippy in the Winter I might try it. I do ride all year but so far never felt the need to try it.
Tyres
I usually fit PR4/5 and never had any issues with the grip or the wet weather performance, which is important when you live in Scotland.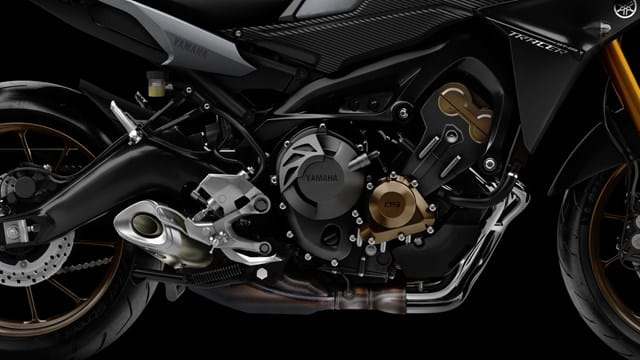 Overall
Having had so many bikes, this one for me is a keeper, it takes me and wife on holiday (we went down to the Lakes and IOM this Summer on her) fully loaded, on motorways and A roads and it just does everything so well.
We also go away for long weekends with just the tank bag onto lots of unclassified roads up here, such as up to Applecross, etc, and it's so easy to throw it around those roads.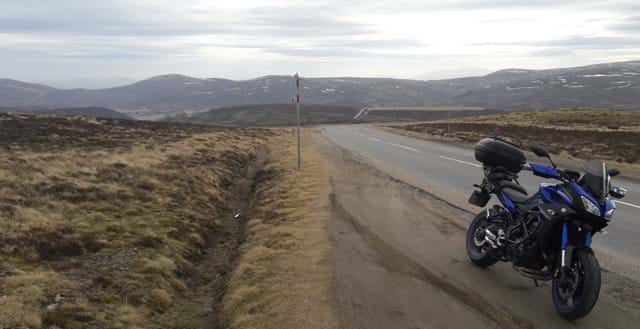 Handling has been spot on, I heard a video guy saying it wobbled, well I have never had mine do that but I don't do Autobahn speeds like most of the UK so I've never noticed it even fully loaded on the M6 in the summer.
I also use it for my commute and as it has heated grips it's an all year round ride, alongside my Blackbird it's a perfect companion depending on how I feel. One thing that I do look out for is corrosion (had terrible experience with a new GS800) and so far, even after two Winters, nothing untoward.
I hope that hasn't bored you too much, ever since the test ride I really wanted one and unless I win the lottery and can afford 'another' bike the Tracer will continue to be ridden in all weathers. It's one of those bikes that as soon as you sit on it, it just feels right, and it still does.
- Russ Q, 2018
Price Guide
Year
Dealer
Private
Part Ex
Mileage
2017
£6,600
£5,300
£4,650
6,700
2016
£6,250
£5,000
£4,400
8,500
2015
£6,000
£4,800
£4,200
10,300
How to use the price guide
Related Bikes
Yamaha MT-09 - The uber popular naked bike the Tracer 900 is based on.
The Second Opinion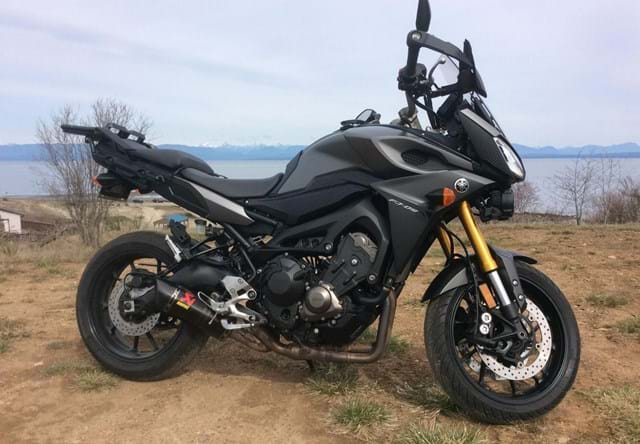 Salish Sea Style (2015 Model)
I'm 60, 5'7 tall and 70 kg but not the most seasoned motorcycle rider. I began riding motorcycles in the fall of 2014, on a Yamaha 300 scooter for two reasons, to see if my left ankle could handle the rigours of riding, it was badly broken years ago in Winter sports, and I live on a island to which two ferry crossings are needed to get things done (two hours one way).
I decided riding a motorcycle was the only way to achieve this because motorbikes were cheaper and first on / first off the ferry, usually. I traded the 300 scooter, for 14 plate CBR500R and then traded the CBR for a 15 plate MT-07. In the fall of 2014 I was shown a pic of a new model Yamaha, the Tracer 900 so I ordered one in flat black. In spring 2015 I was riding the most powerful bike I thought I would ever own and 34,000 miles later, I have no regrets.
What Have You changed?
I did change the exhaust for the Akrapovic Carbon (removing the centre stand) and added fog lamps, Michelin Pilot Road 4 tyres, a bigger screen, rear 49 litre top case, soft side bags, riser / closer bar adaptor, Yoshi fender eliminator and added a second power point for charging.
I used the ABS within the first week thanks to a twonk in a truck and traction control was handy on a couple of icy mornings as well as the P4s. The suspension is okay for me at the moment but I may change the rear some day.
What About The Seat?
I know the seat could be better but I can stop, rest, drink and get back on without much pain. The most comfortable seat on a bike I own is on my custom 88 intruder that I had redone.
I have the seat right down to lowest and most of the time I ride it with taller riding boots. I haven't ridden two up..yet. Always solo and I've topped out at 123 mph.
How About Servicing?
I have done all the servicing on it to date..valves are still quiet so I am not worried about them. I've had my "instrument cluster" warranty due to moisture as well as the cam chain tensioner and battery cable done.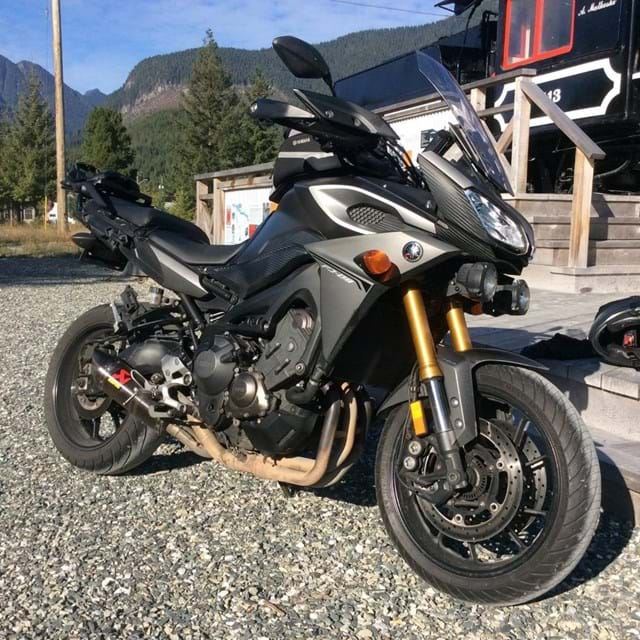 What's The Handling Like?
The power that is on the twist is still mind boggling, even after the MT-07. Such a treat to leave the cars behind at a stop, we have traffic lights on the freeway...crazy.
I use all three power modes. B for city traffic, standard for fire and forget, A mode, well..ya hairy stuff and no flash...yet. No problems that I know of with the Akrapovic. The triple runs sweet, shifts beautifully, stops excellently and handles nearly as well as my 2015 R3.
I'm still running stock pads....it seems I go through tyres more than brakes, but braking just slows you down. She does tend to get top heavy with full kit and fuel.
Had a front wobble once with the top box on and a worn front Dunlop at 93 mph but I backed off right away, changed the front to a P3, went out again without the top box and it felt as crisp as a typhoon two on wedding night.
I will ride this one for as long as I can.
- Michael H, 2019
A Few More Thoughts
Tell us a bit about you
I'm a 66 year old male, 5'10", with 20 years riding bikes. My bikes include older BMWs, a Suzuki V-Strom and a BMW R1200GSA. I had lots of trouble with the GSA so I traded it in for the Tracer 900 and I have been happy with it.
Why did you choose it?
Yamaha are the best for reliable bikes.
What is good about it?
Almost everything, apart from the seat, brakes and screen.
Any mods or upgrades?
I have upgraded the suspension with a Nitron rear shock 👍
What is the economy like?
Good.
How is the engine?
The engine is super.
What are the brakes like?
Not great. I fitted EBC discs and pads which are much better.
Is it comfortable?
Yes but not as good as the R1200GSA.
How reliable have you found it?
Very reliable with 36,000 miles trouble free.
What's the servicing frequency and cost like?
Ok.
To Sum Up
I will be buying another one.
- Billy N, 2021
More Info
Check out this video review from TheMissendenFlyer.