Yamaha MT-10 Review
| | | |
| --- | --- | --- |
| Overall | | ★★★★☆ |
| | |
| --- | --- |
| ✓ | Good wind protection, excellent engine |
| | |
| × | Headlights don't both do high/low beam, on the thirsty side |
What Is It?
The Yamaha MT-10 is a premium naked bike and is powered by a de-tuned engine from the flagship R1 sports bike.
Engine: 998 cc Inline Four, 158 bhp
Economy: 35 mpg, 130 miles
Seat Height: 825 mm
Wet Weight: 210 kg
RRP: £10,000
What Is It Like?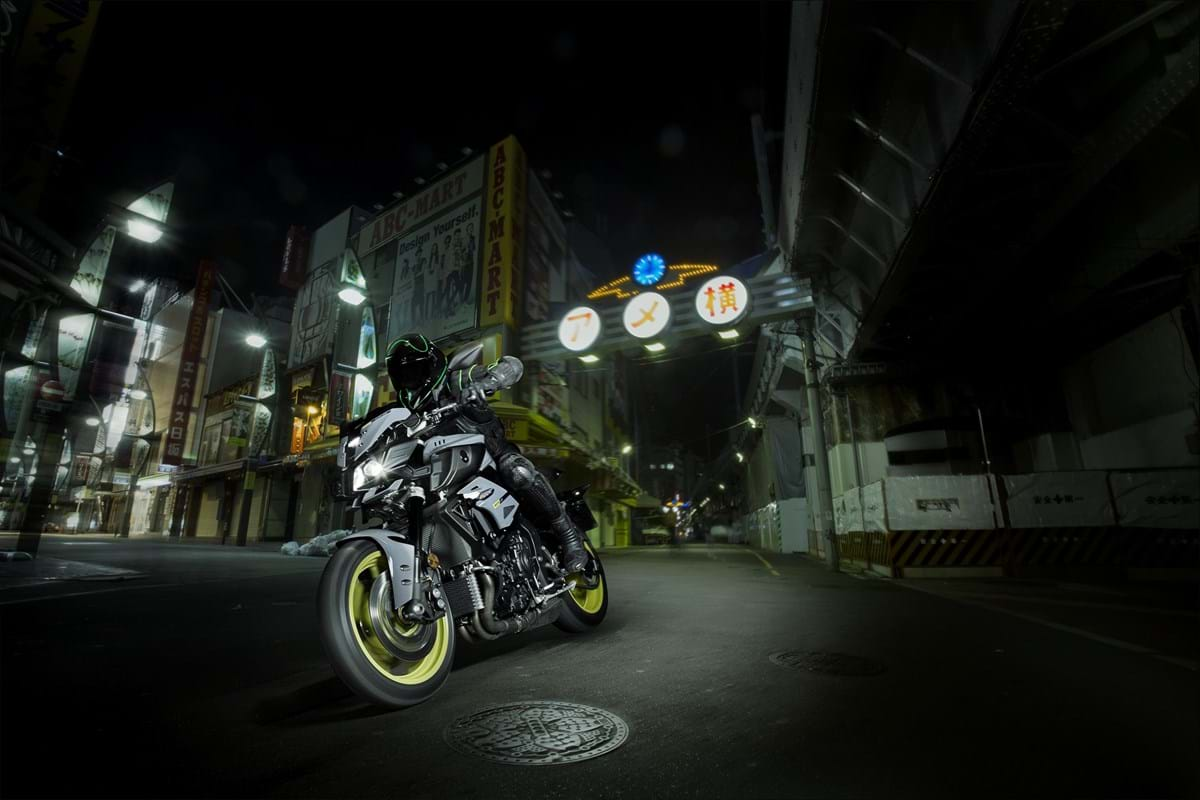 "Revolution, not Evolution"!!!
I love this bike, more and more every mile. That said, this ain't a lazy bike. Yes it can be ridden in a reserved and relaxed manner, yet why would you want to? But if you were looking for an updated FZ-01, I wouldn't call this that. First off, the chassis is amazing.
This bike turns! It's nimble, responsive, and stable. I've had the suspension set and there has been a good deal of adjusting done.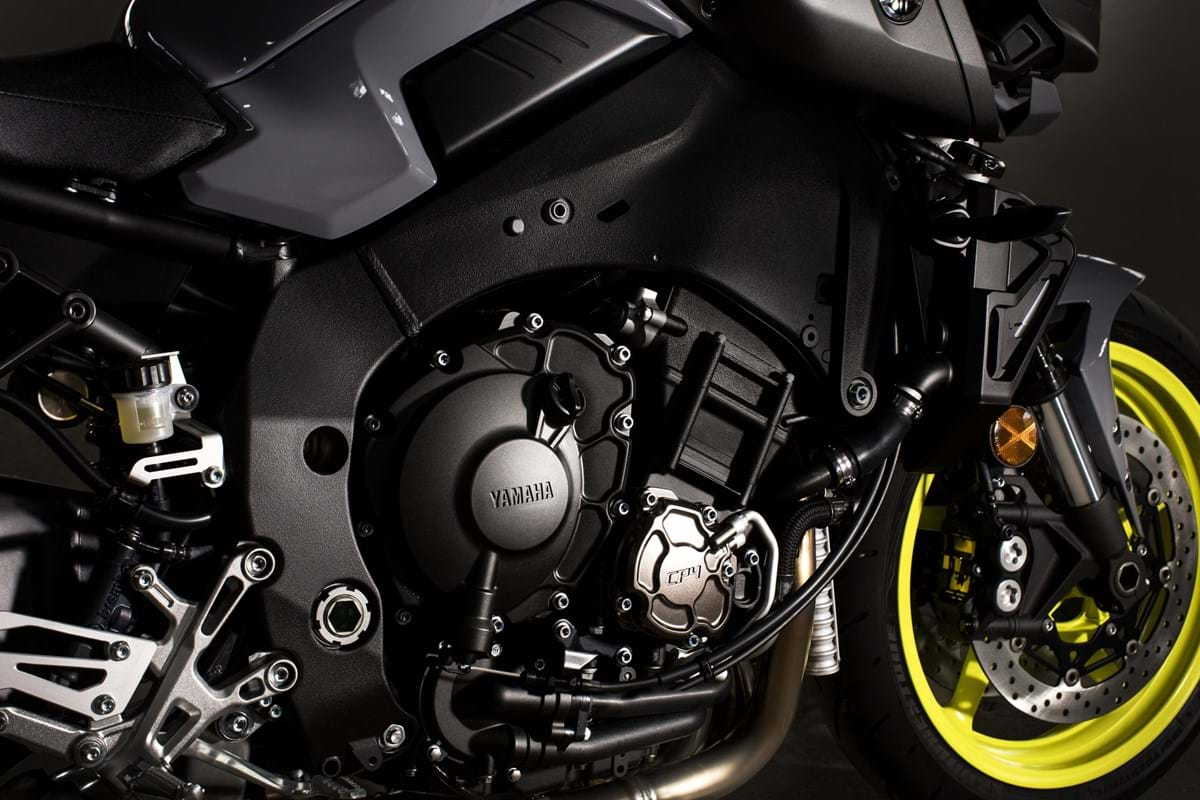 The engine is pretty much what I expected, it feels very similar to my 2009 YZF-R1. Though with this one you can loaf along and let it drop to 3,500 rpm and then just roll it on from there all the way till ya gotta shift. You can just leave it in any gear and tool about, roll on, roll off, roll on, roll off. Works real well for riding "The Pace". The sound is a bit different than my '09 R1, but I think that's more the exhaust arrangement than anything else.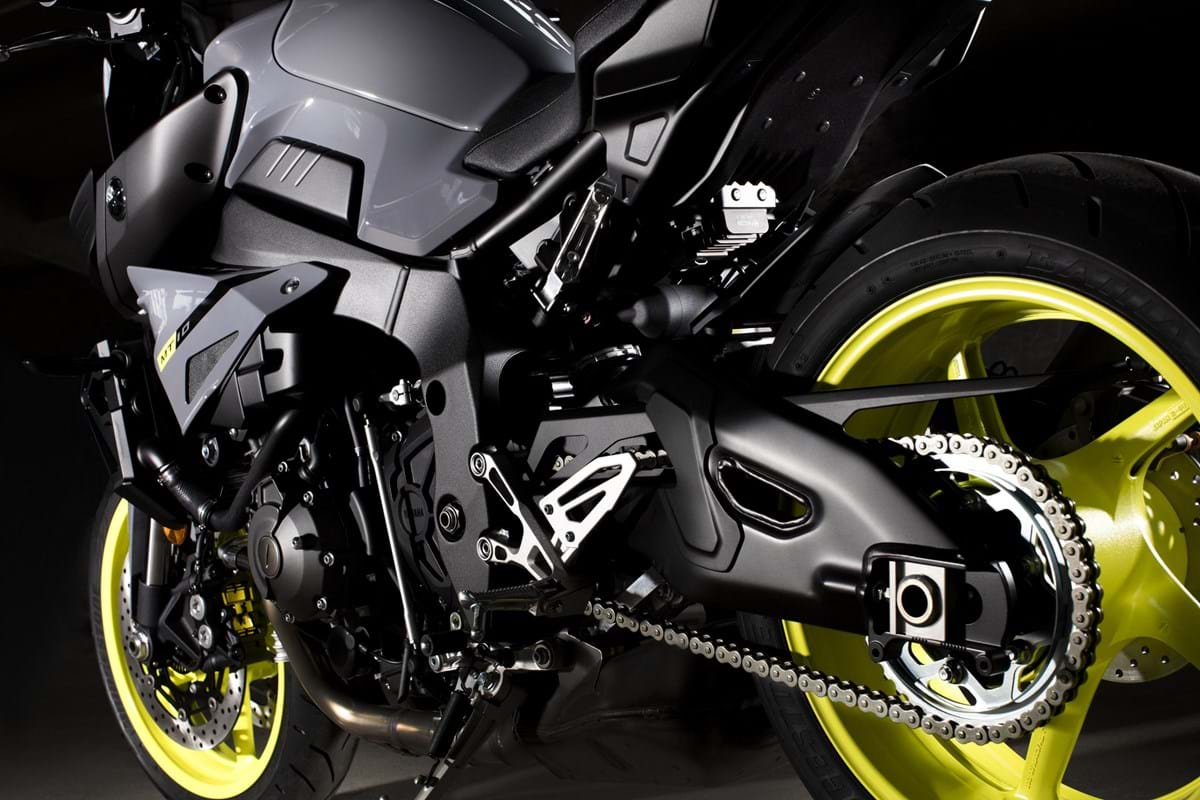 The transmission is buttery smooth on the upshifts, they require almost no effort. Downshifts on the other hand required a considerable bit more pedal pressure and are a little notchy at times. For some reason 3->2 is the notchiest. All shifts up/down were positive, and neutral was easy to get from 2nd or 1st.
Clutch pull is light and the throw is similar to the FZ-1 Gen II but not as long. The technique I'd developed for the Gen II works just as well on the Gen III. Apply a little pressure to the shifter and just pull the clutch lever a wee bit and it snicks right in..... smooth.....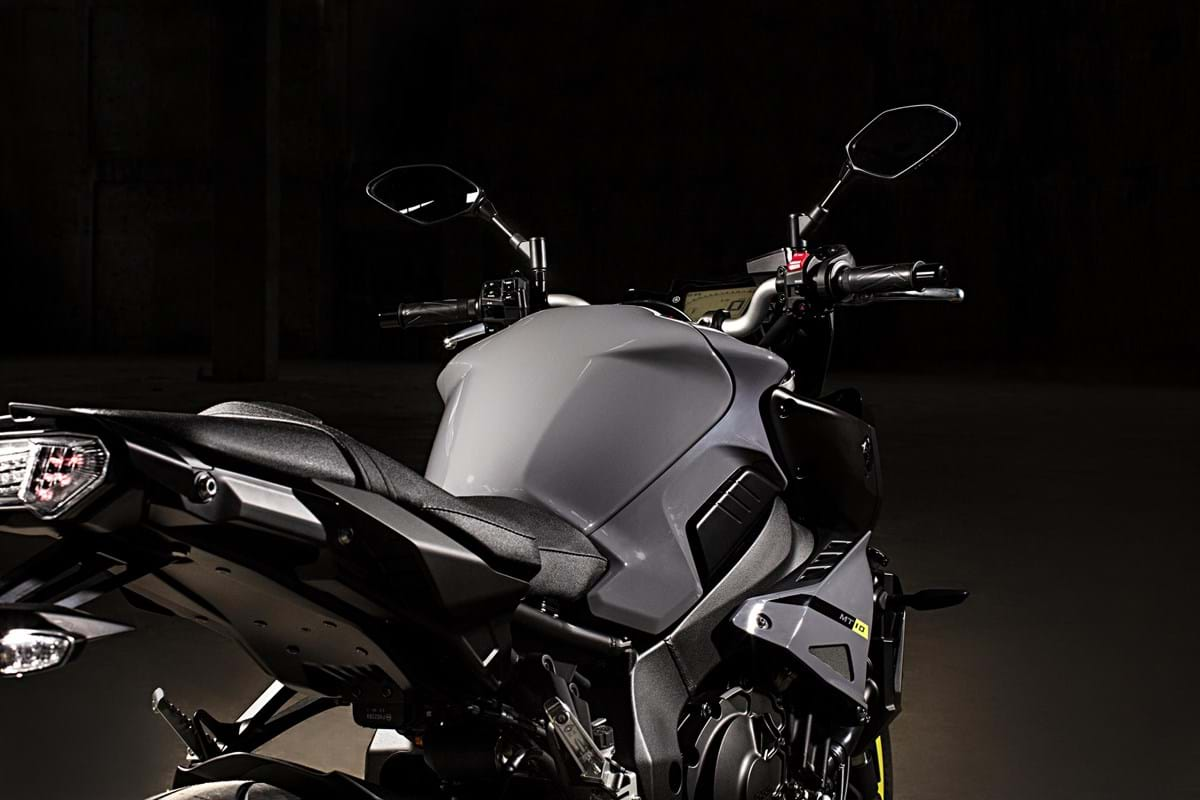 It's comfortable, maybe even a bit better than my Gen II was. The seat is a whole lot more comfortable, even more comfortable than the Sargent I had. So that's a big plus. Really feels about the same as the Gen II. I also ordered and received the Yamaha comfort seat. That is the best OEM comfort seat I've even rested my buns on. Adds a bit of leg room t'boot.
It was cool it came with Bridgestone S20's tyres which I'm real comfortable with, so that was one less thing to get used to.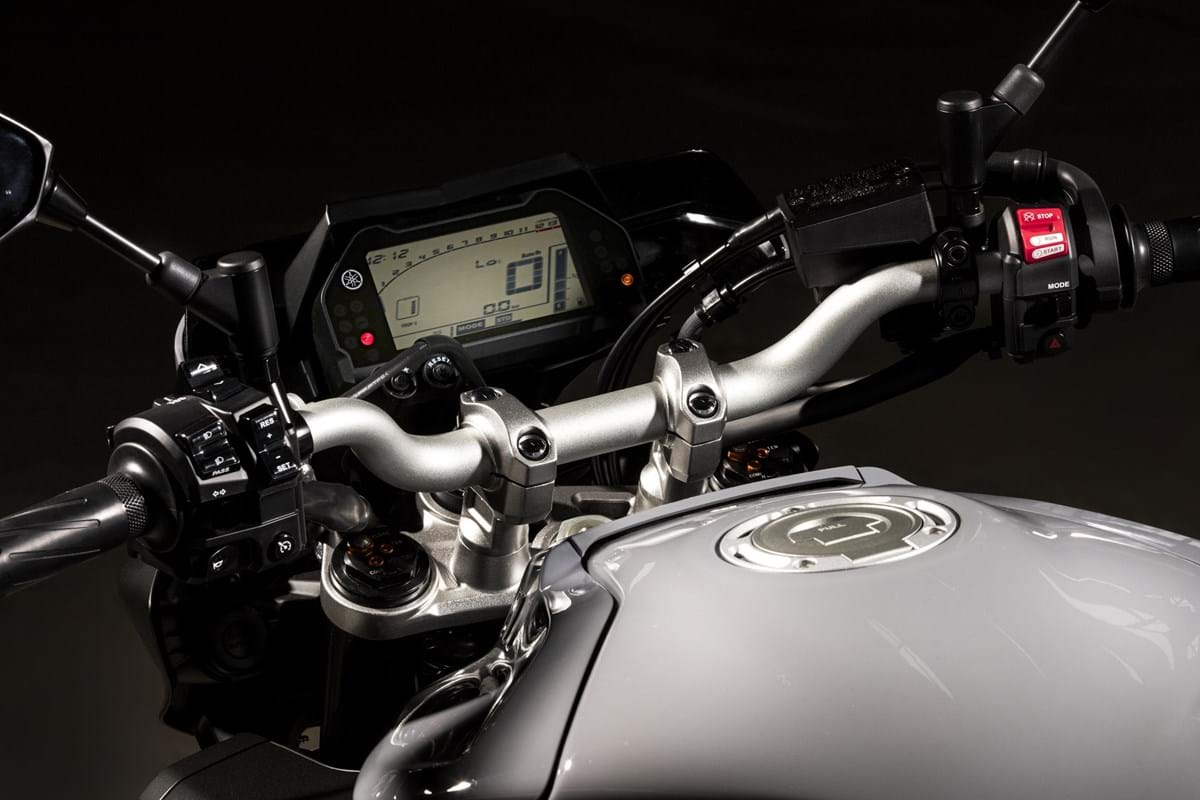 Cruise Control - enough said!!!! I tried it a little on the straight portion of highway one late in the day and man how nice is that to be able to rest your right hand and shoulder!!!
Suspension – as delivered the front was very stiff, the rear very soft. We've backed off the preload and compression in the front, added preload and increased the high-speed compression in the rear. Rebound was slowed down front and rear.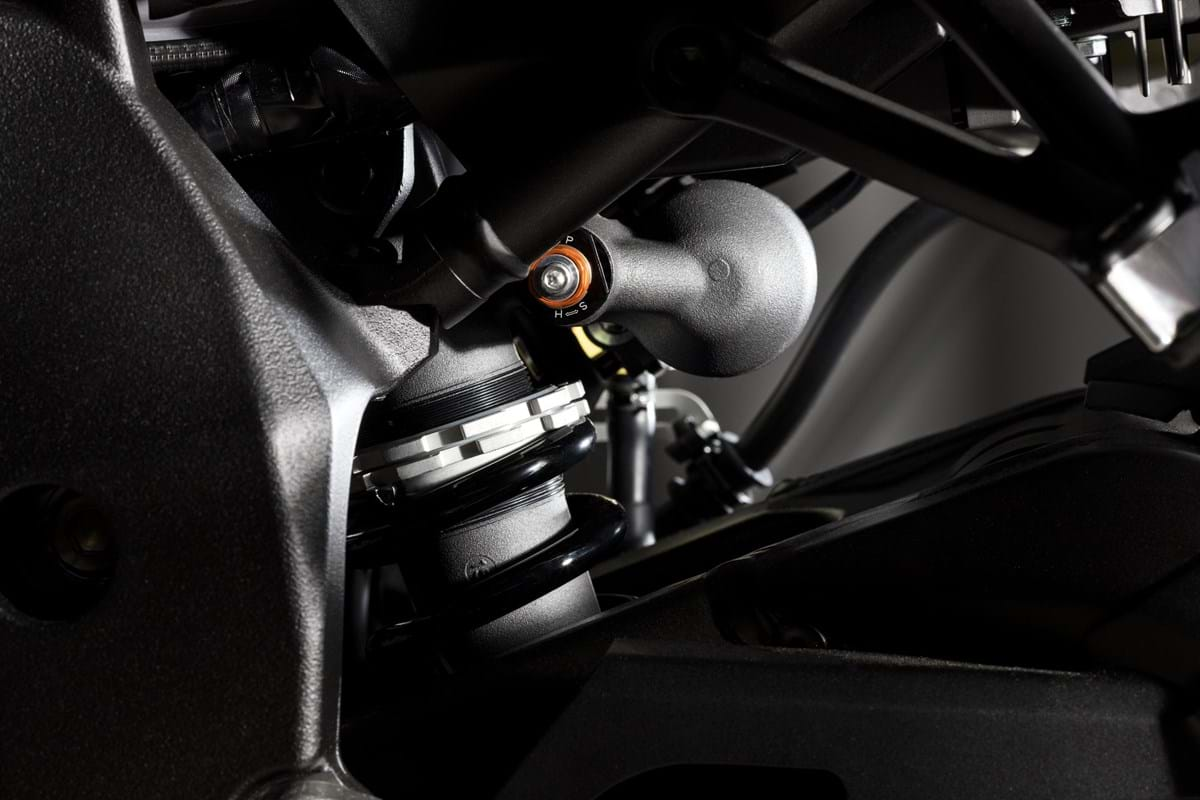 It's firm for my 165 lbs, it is not Gen II FZ-1 soft, and never will be unless you change springs. That said it works very well until the roads get really lumpy, then it's a bit harsh. However, I'd take it to the track as is, no hesitation.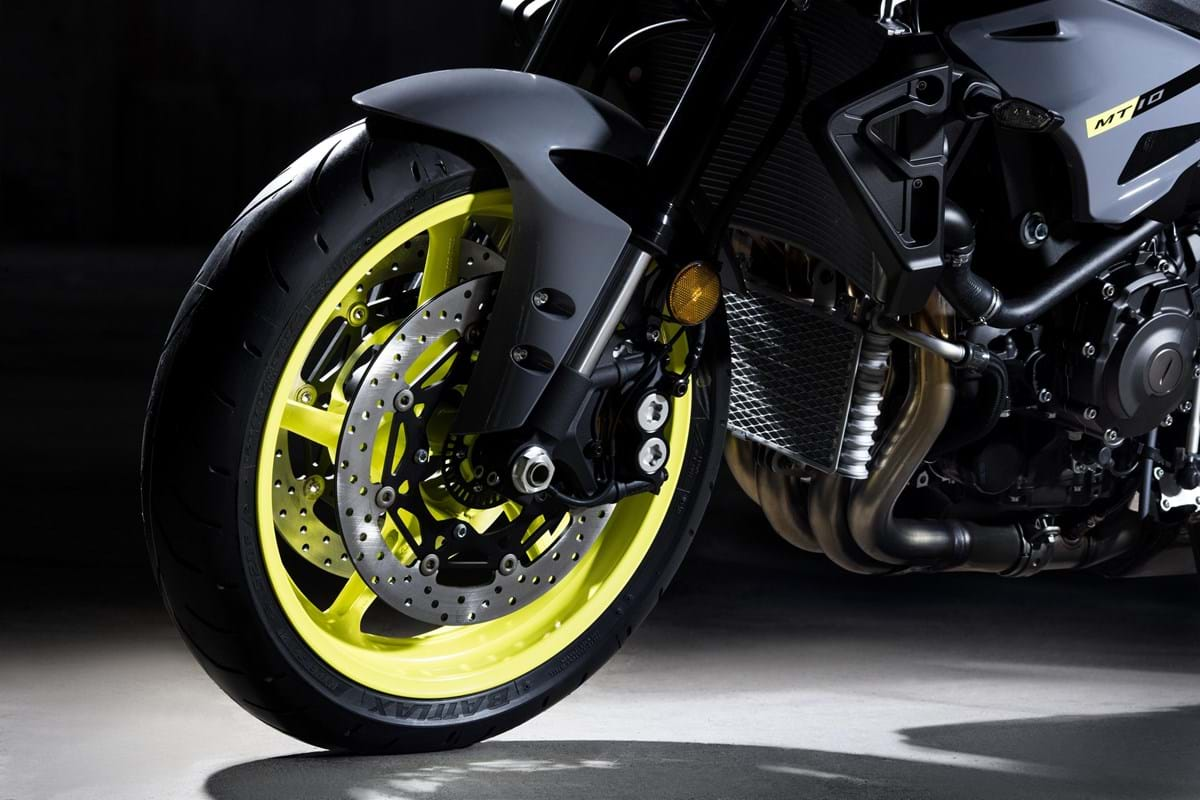 Brakes - they're damn good. Took a few hundred miles to bed the pads. They don't have a big initial bite, maybe require more lever pressure than you would think they should, but that lends itself to great feel especially trail braking into corners. And when you need them, you just grab a handful and the idiot tourists on highway one won't be able to smash you. I had a couple of opportunities today and they worked very well.
The ignition location is just a wee bit awkward, but nothing is perfect right? Also the little butt stop on the seat is the stupidest thing ever!
It needs an exhaust and a fuel map bad, it's so lean and the off throttle on throttle transition is a bit nervous. But my '09 R1 was exactly the same way and the exhaust and fuel map completely cured that. I have no doubt this engine will respond the same.
- Chris F, 2016
Price Guide
| Year | Dealer | Private | Part Ex | Mileage |
| --- | --- | --- | --- | --- |
| 2016 | £7,900 | £6,350 | £5,550 | 5,100 |
| 2017 | £8,900 | £7,100 | £6,200 | 3,700 |
| 2018 | £9,850 | £7,850 | £6,900 | 2,100 |
| 2019 | £11,800 | £9,450 | £8,300 | 1,100 |
The Second Opinion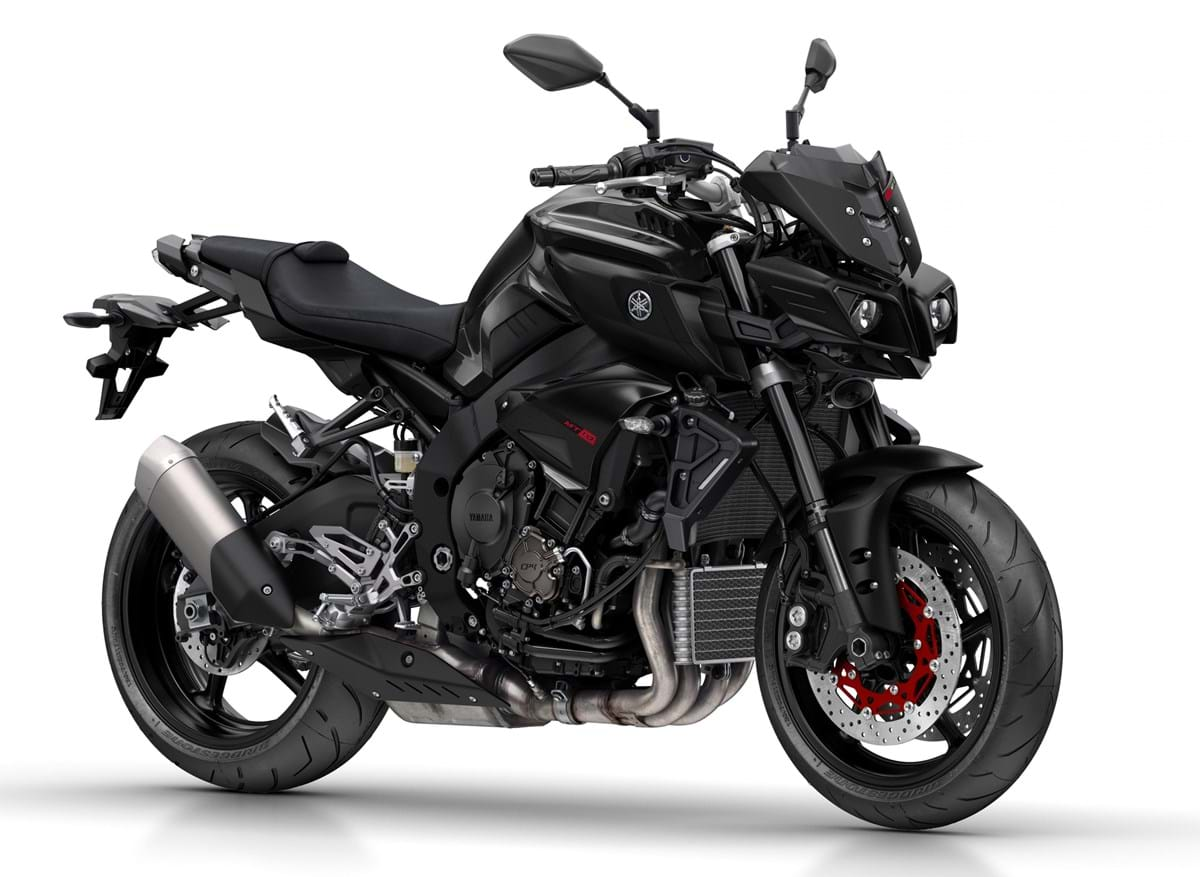 I have recently purchased the MT10 in tech black. I am currently still running the bike in, 450 miles at present and I sold a 2011 Z1000 naked to buy the MT.
Good points: 
Engine is A1
Traction control and different engine modes
Cruise control, 12v power socket
LED headlights
Handling
Looks although marmite!
Very good wind protection for a naked
Dash very good
Bad points:
Likes fuel
Not as smooth as the Z1000 around town
Too quiet with standard exhaust
Clutch cable in the way of ignition key
I have no regrets about buying the MT10 although I am still to try it at high revs. My 15 year old daughter thinks it's ace and wants to pillion! I would say to anyone thinking of buying one go test ride one and see!
- Simon R, 2016
More Yamaha MT-10 Reviews
I have had my MT-10 since the first batch were released in the UK and I absolutely love the bike. I do mostly riding in the Cairngorms and the occasional 230 mile motorway jaunt.
As standard the suspension is fairly firm but is easy to adjust for the correct feeling, the power modes are my biggest let down. Standard is just great for everyday riding, A mode is what I switch to for back road riding and B mode just can't really be used (at least by me). Throttle is so twitchy that mid corner any little upset or bump causes a tiny throttle movement and really upsets the balance. Only bike I've owned and came close to thinking Christ this is it!
Tyres are good but think I'm going o change to a softer racier compound next. The looks are great but really do require the radiator guard and oil guard. Should actually come as standard in my opinion. The options list is okay but I feel Yamaha are very expensive for the extras such as bags.
- Greiph, 2016