BMW G310GS Review (2017)
"
I wanted fuel economy and a good commuter bike which she delivers. On the twisties she is utterly reliable and handles well but longer weekend trips have been less happy. She's a great bike and comes highly recommended.
"
What Is It?
The BMW G310GS is a premium A2 licence friendly adventure bike and is powered by a Euro 4 compliant liquid cooled 313 cc single cylinder engine, producing 34 bhp at 9,500 rpm and maximum torque at 7,500 rpm.
Specs
Seat Height: Average (

835

 

mm / 32.9 inches)
Weight: Average (170 kg / 375 lbs)
Economy: Good (65 mpg / 4.3 l/100km / 23.0 km/l)
Range: High (160 miles / 257 km)
Power to Weight: Low (0.200 bhp/kg / 0.149 kW/kg)
Top Speed: Average (90 mph / 145 km/h)
Pros
Big bike presence
Smooth power
Light weight
Easy to ride
Economy
Cons
Non LED headlight
Wind protection
Hard seat
Mirrors
What Is It Like?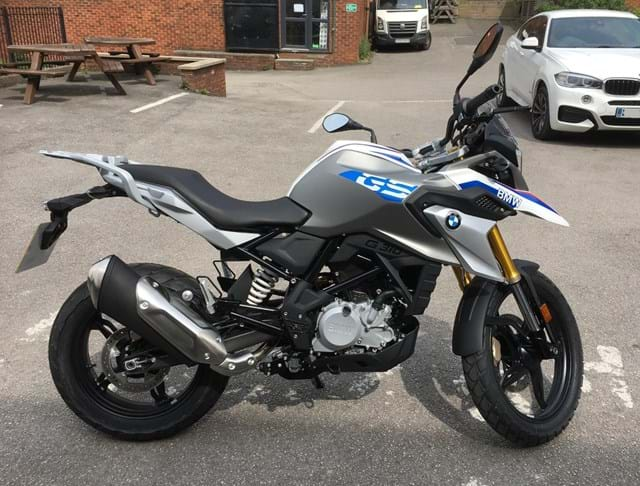 Choosing The G310GS
I bought the bike in May 2018 having come back from a 17 year lay-off. I chose the BMW because it was a small-sized engine that I hoped would let me escape at the weekends and still be good around town. Fuel consumption was important too.
It cost £5,100 and the idea is to have it for a while. I liked the bike instantly and it certainly has presence about it even though it's only small. In slow traffic drivers are keen to move out of the way for me and let me pass. The bike is tall and looks far bigger than it is.
Economy
Running in was frustrating but I rigidly kept the revs low. The clocks told me I was getting 80mpg, but my own calculations showed nearer 84mpg.
Now she is run in, I still try to be gentle and around 70mpg is normal although on the motorway that will quickly drop to 64mpg. I currently get 190 miles to the tank and the fuel light comes on around with around 50 miles left.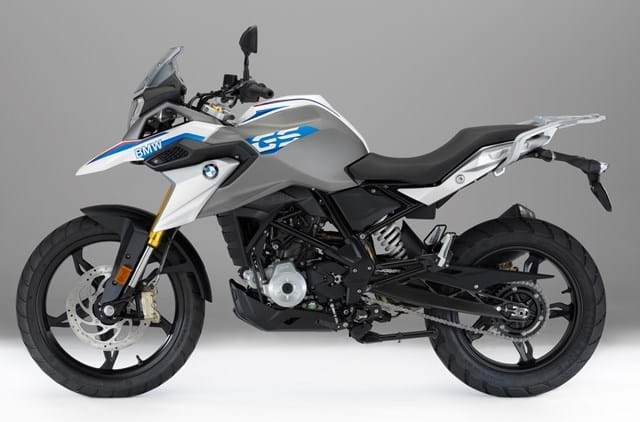 Handling
On the twisties she is utterly reliable and handles well. I can't comment on how she handles in the rain as I don't ride on wet roads unless I'm caught out.
On the motorway you are very exposed though. I found the protection better than the G310R but it's not great. She will get to 85mph and I've kept her there for a while, but she does struggle to get any faster. So long as you can read the road well and make riding plans well in advance she will happily do short trips on motorways – a couple of junctions is fine.
There has been a lot of comment around the handlebar levers not being adjustable. I have small hands and I have no trouble reaching them safely. The headlamp needs re-designing though- it's on a rubber mount and bounces a lot on normal road surfaces.
Seat Height
It's a tall bike and there is definitely a technique to riding one. I am 6 feet tall, but my legs are relatively short. I came to a halt downhill and nearly came off as I couldn't reach the ground. I overcame this later by shuffling over on the seat and putting my left leg down first.
With a 20 litre tail bag on the back I have trouble swinging my leg over to get on and off the bike. I got over this by putting it on the luggage rack rather than securing it to the seat with the Velcro strap.
Dash
The display is standard but enough for what I was looking for but I would have liked to be able to change the display from the handlebars rather than leaning over and pushing the rubberised button on the display.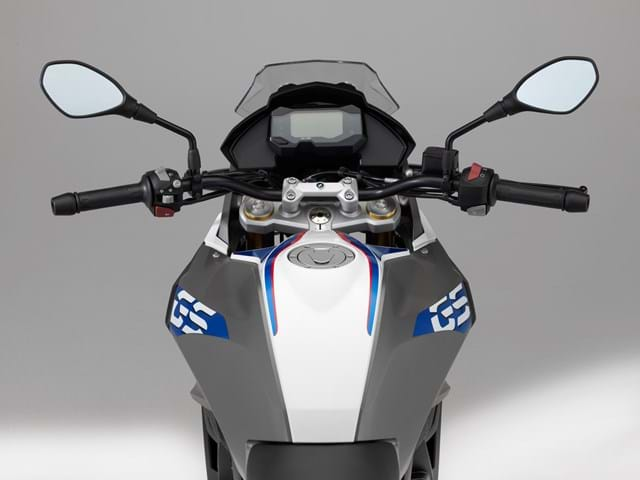 Mirrors
Understandably for a single, over 60mph there is plenty of vibration and the off-side mirror shakes so much I can't see anything behind. The near-side mirror is much better. That said, I am used to it now and I don't notice it.
Seat Comfort
I find the seat is uncomfortable after an hour or so. I've even tried wearing padded cycling shorts but it's still very poor for comfort. The dealership has said they can make the seat more comfy but it's going to be more than £100 so I'll just jiggle about for now.
Servicing
I was glad to get the first service out of the way at 600 miles and at £100 I thought I got off lightly, in fact I think they did a deal for me. The dealership – Allan Jefferies of Rotherham have been excellent by the way. I mention it because I wanted a good after-sales service. I thought buying BMW would give that to me and I haven't been disappointed.
To Sum Up
Whilst she is good around town – nimble and frugal – anything longer can be hard work. I've been up to Scotland from West Yorkshire, around Cumbria and the North York Moors. Regular stops and staying off motorways have been the way to maintain having fun.
All in all, I got what I wanted with fuel economy and a good commuter bike. Longer weekend trips have been less happy though.
At the time of writing you can pick up a 6-month-old 310Gs with 3,000 miles on the clock for around £4,100. She's a great bike and comes highly recommended.
- Tim M, 2018
Price Guide
Year
Dealer
Private
Part Ex
Mileage
2021
£5,050
£4,050
£3,550
2,100
2020
£4,350
£3,500
£3,050
3,700
2019
£3,900
£3,150
£2,750
5,100
2018
£3,700
£2,950
£2,600
4,900
2017
£3,700
£2,950
£2,600
6,700
How to use the price guide
Add Your Review
Do you own this bike? We would love to hear anything good, bad, unexpected or that you have changed plus anything that a prospective new owner might find interesting or useful.
More Info
Check out this video review from TheMissendenFlyer.