BMW R1250R Review
✓Looks, power, handling, comfort, plenty of optional fancy bits
×Adding all the options really bumps up the price
What Is It?
The 2019 BMW R1250R is a premium naked bike which replaces the R1200R and is closely related to the R1250RS sports tourer.
Engine: 1,254 cc Boxer, 134 bhp
Economy: 45 mpg
Range: 180 miles
Seat Height: 820 mm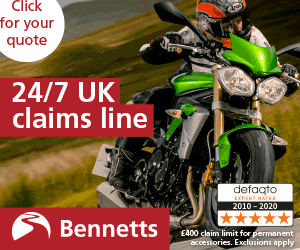 What Is It Like?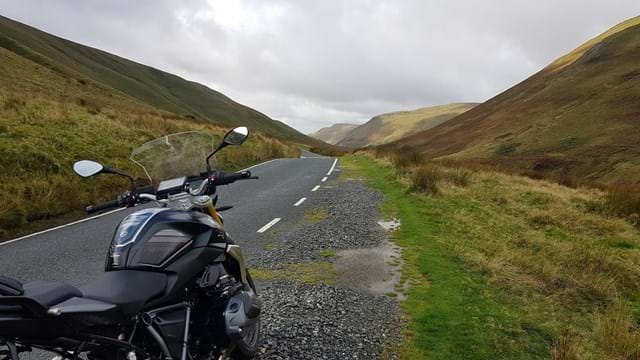 Choosing The R1250R
I have been riding for over 30 years but with a substantial break from biking which ended in 2005. Since then I have had a mix of cruisers / roadsters (Guzzi Breva and a Griso), a grand tourer (ST1300 Pan European) and 3 sports tourers with the last being a Honda VFR1200F which I owned for 5 years.
As I have got older I wanted something that did not weight my wrists as much, was lighter and as quick but also able to cruise to smell the roses. It needed to be practical to carry luggage and have the legs to tour.
I considered an adventure bike and initially looked at the VFR stable mate the Cross Tourer but that was heavier than my VFR and taller. I tried an Africa Twin DCT and liked that a lot but then realised it had tubed tyres which removes its practicality significantly.
A test ride of the R1250R sports version revealed it ticked the boxes with the exception of the obvious absence of any wind protection. Three months later I bought the matt green or pollux exclusive version with the addition of ride pro to get the dynamic mode, heated grips, LED indicators and a sports screen. I also added a Nav 6 sat nav.
Ownership
I collected the bike at the end of September as a very wet period arrived. I had leave so for the next two weeks I rode the bike in all weathers but mainly wet!
A total of about a 1,000 miles was quite good considering the conditions and as I write the bike has 1,700 miles on it as it goes into Winter hibernation. I have never had a bike with electrical wizardry so this is what I have spent time using and experimenting with.
Rain Mode
This mode reduces power and provides the greatest level of traction control. I live in the sticks and have a preference for quiet B roads in the counties of Powys, Herefordshire and Gloucestershire. A lot of the roads were filthy wet and subject to a lot of seasonal agricultural activity. Rain mode provided an extra level of security although I did not knowingly activate the traction control at any point, that may well reflect my very cautious riding though.
I did find the range of controls and options rather daunting to begin with but a bit of experimenting and reference to the manual got me going. So changing from Rain to Road took a few goes, realising that the throttle must be shut to engage modes. It takes a bit of time to get this as a slick operation but I am getting there.
Road Mode
As the roads dried I started using Road mode and this is significantly different to Rain as it should be. Suddenly you get full horses and a faster throttle response.
The engine really is the star of the show delivering creamy smooth power from the lowest revs with beautiful fuelling and the torque being delivered is simply immense. If I have one criticism of Road mode it is that it is under damped, in time I will experiment with the settings to keep Road for the engine but stiffen up the shock.
Dynamic Mode
This mode transforms the bike into a full fire breathing roadster, with damping noticeably firmer without being harsh. The throttle response is fast, crack it open and its covers ground very rapidly. I can see me surprising a few sports riders next season on dry roads.
One thing I immediately loved is cruise control, flicking this on and off could not be easier and it gives your hand a rest throughout the day even at low speeds.
Mods
I removed the sports screen and fitted a Wunderlich Marathon screen which is relatively large but provides superb protection. Such screens are real Marmite options but I bought the R to be a true all rounder and the screen makes it an all weather tourer as well as retaining its fun.
I also put Wunderlich hand guards on to complete the tourer practicality and can report they work very well keeping the worst of the weather off, the real bonus is that your gloves stay drier for longer and hence warmer.
Comfort
As a 5'7 rider there is a slight lean to the bars but many will not notice this and to be honest this is the best riding position I have experienced.
Lovely wide bars give lots of leverage without the spread that occurs on adventure bikes.The seat is quite soft but very supportive, plenty good enough for a day ride. Foot pegs are bang on for me with some bend but not at all sporty and that's with the standard seat.
Fit And Finish
Superb is the only way to describe the fit and finish, everywhere you look is absolute top notch as you would expect from a premium product.
Run in service at 600 miles was included in the bike sale and I'm glad as £180 is not cheap but not as bad as other makes.
Any Downsides?
Having come from a super reliable Honda I have entered ownership of a very high tech BMW with some reservation and I have had some issues which I hope are not a sign of things to come.
The significant issue has been the keyless fuel cap which failed to open at a fuel station. I was 65 miles from home and managed to get home. BMW assistance were as efficient as ever and the bike disappeared for 36 hours and returned with a new cap. A search online shows this is a fairly common problem, indeed I have just read a Ride magazine review of the 1250RS where the same thing happened.
I have the tyre pressure sensor option and find it quite frustrating as I have an excellent gauge which I use to set the pressures but the sensor always records a higher setting. I have got used to this now and simply use the sensor to gauge whether there is a significant drop. I also had a problem with what I now assume was a sticking pressure valve that persistently kept reducing the pressure on the front.
To Sum Up
The R is everything I wanted and so much more. I have not had a chance to ride it in better weather but I am sure it will deliver on all fronts.
I am still sceptical of all the electronic wizardry but hope to proved wrong. The 3 year warranty and first class BMW Assistance removes my fears but this bike is intended to last me for 10 years plus.
- David J, 2019
Price Guide
Year
Dealer
Private
Part Ex
Mileage
2019
£12,250
£9,800
£8,550
2,100
Get The Gear To Go With It
The Second Opinion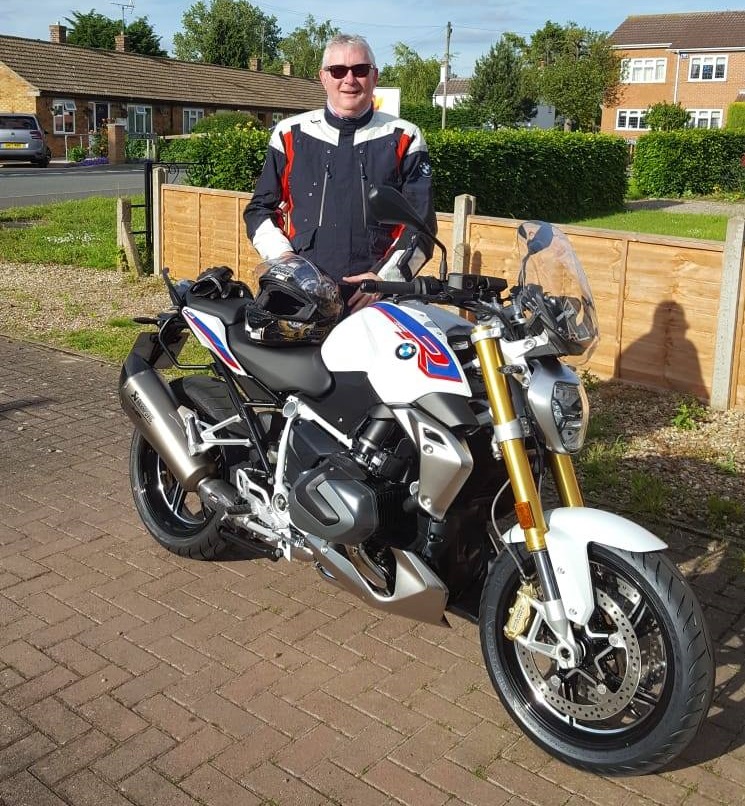 Choosing The R1250R
Having taken delivery of my first BMW, I was eager to get out and get it run in and having just done 250 miles I am amazed. Previously I've had three Harley Davidsons, a Road King, a V-Rod Muscle, a 2019 Fatboy and a Ducati Scrambler.
I knew from the moment I test rode the R1250R that I loved the way it rode, but every mile on this bike just makes me grin more and more.
What's Good?
It rides like a dream. Every corner and roundabout is a pleasure to lean into and come out the other side grinning from ear to ear.
Plus I've not even experimented with the Dynamic and Dynamic Pro settings yet. The power is delivered precisely when you want it, without dramas.
Two Up
I've had a pillion passenger for a little ride to the coast, along some very nice country roads and I could not feel a difference in the way the bike handled, except for a bit of diving at the front end when I applied the front brake. That would probably be cured by using a different ride mode to Road.
To Sum Up
This could very well be the only bike I have ever had that I will never tire of. It may well be a keeper.
- Terry H, 2019
More Info
Check out this video review from TheMissendenFlyer.
For more reviews and launches check out BikeSocial.