Honda Pan-European ST1300 Review
✓Smooth low down power, storage, minimal vibration, drop protection
×Really big, really heavy, only 5 gears
What Is It?
The 2002 Honda Pan-European ST1300 is a premium touring bike which replaced the ST1100.
Engine: 1,261 cc V4, 117 bhp
Economy: 45 mpg
Range: 290 miles
Seat Height: 775 mm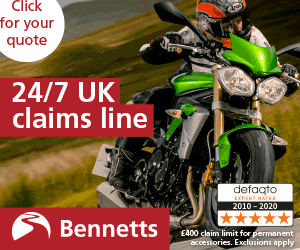 What Is It Like?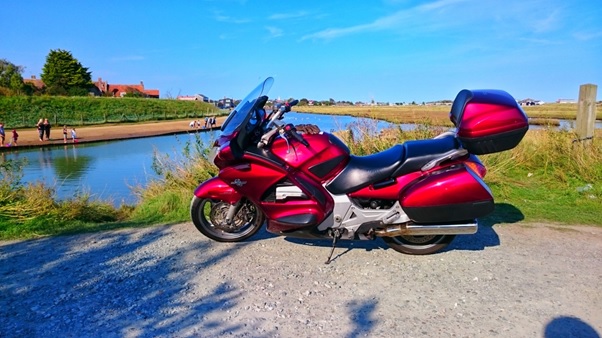 My Experience
You need to know a little about me, to put this in perspective. I'm 50 and only passed my bike test last year. The ST1300 is the only bike I have ever owned, so I have little to compare it with other than the Suzuki GT50 and Honda H100 I rode some 30 years ago, and the Kawasaki ER6 I took my test on.
So - why such a big bike for my first? Well, one of the drivers for taking my bike test was because it was one of those things I have always meant to do, but just never got around to. The second was that both my brother and brother-in-law are bikers of many years standing, and I want to do some touring with them. And they are both French. My brother lives in Chateau Gontier on the Mayenne, while my beau-frere lives in Orleans, on the Loire, so whatever I chose would need to be able to eat some serious miles before we even meet up!
Choosing The Pan-European
I would like to tell you here that I researched and tested several different bikes and that the Honda came out streaks ahead – but I didn't. I did look at adverts and reviews (like this one!) for several, and had kind of narrowed it down to BMW or Honda, but no more. My only unmovable criterion was that it had to come from a reputable dealer because when it comes to bikes I know that there should be a wheel at the front and another at the back with an engine in between, but little more. It was only by chance that I saw a one-owner 2007 ST1300 advertised by Lings in Watton, Norfolk. I took a test-ride, and was hooked.
First Impressions
It's a big bike. A really big bike with a big presence, even at the kerb. Mine is a delicious dark red, which is obviously the best colour. Of course, a large part of the presence is accounted for by the amount of bike there is surrounding the bike.
Storage
Up front there are two pockets. The left-hand one is lockable, deep, is curved to fit a travel mug and a Cornish pasty, and gets hot enough to keep both warm. The right-hand one is less deep and conveniently less warm. Mine is also home to a retro-fitted 12v power socket and I can confirm that it will hold a mobile phone and my glasses (in their case).
The front saddle is adjustable to low, medium or high positions and underneath the rear saddle there is a toolkit and storage for a U-shaped lock. At the back are two large panniers which can each hold a full-face helmet with room to spare, and these easily unlock from the bike to take with you into a hotel or tent. My bike also has an OEM top-box which is large enough to hold a full-face helmet. Fitted bags are available for all three.
Tech
Equipment-wise there is an electric windshield, heated grips, ABS and linked brakes. The windshield is raised and lowered by a convenient button on the left handlebar, while the heated grips are operated by means of an awkwardly-positioned touch-pad by the left knee.
The brakes link front and rear braking biased to whichever you are using – thus the brake lever will apply more front than rear, and the brake pedal will apply more rear than front. The rear suspension is adjustable via a knob on the left-hand side.
The Weight
This bike weighs-in at 286kg dry. Add 23kg for a full tank of fuel and you will know all about it. I have immense trouble getting it onto the centre stand, so thank heavens for the sidestand!
Now, here comes the ST1300 riders' guilty secret – there are only two types of Pan owner; those who have dropped it, and those who will. But all is not lost! It's at slow speeds that the Pan is at its worst, and trying to manoeuvre with a full tank can be a nightmare.
If the bike starts to go, just let it down as gently as you can. On level ground the superb crash-bars will prevent any other part of the bike from touching the ground. The only tricky part is picking it back up again, but you can learn that. And you can buy new crash-bar covers at a much lower price than a broken leg!
Handling
On the open road is where this bike really comes into its own. With the windshield up there is almost no wind noise around your helmet, the only noticeable sound is the quiet hum of the V4 motor and even with enough kit for a few days away the bike feels solid and balanced.
With quite an upright riding position it is comfortable enough that even a novice rider like me can get on it and ride for three-and-a-half hours straight, and the range is so good that if I keep a light right-hand I can get from Ipswich to Southampton and back on a single tank of fuel.
The downside is that it is as quiet and comfortable at 70mph as it is at 50, so you do need to keep an eye on that speedo. Talking of which, in daylight the digital part of the instrument panel – fuel, clock etc is really not bright enough.
To Sum Up
I love this bike. Sure, there are niggles – the weight can scare me a bit, although I have found that putting the saddle to its lowest setting has made an enormous difference to my stability when moving the bike around.
The heated grips are tricky to operate on the move and you need to peer hard to check the time, but the pros? Comfort, style, range and reliability in a very good-looking package.
- Anthony C, 2018
Price Guide
Year
Dealer
Private
Part Ex
Mileage
2002
£3,600
£2,900
£2,550
24,800
2003
£3,700
£2,950
£2,600
24,000
2004
£3,850
£3,100
£2,700
23,200
2005
£4,100
£3,250
£2,850
22,200
2006
£4,350
£3,500
£3,050
21,200
2007
£4,650
£3,750
£3,300
20,100
2008
£5,050
£4,050
£3,550
18,800
2009
£5,500
£4,400
£3,850
17,500
2010
£5,950
£4,750
£4,200
16,100
2011
£6,500
£5,200
£4,550
14,500
2012
£7,100
£5,700
£4,950
12,900
2013
£7,750
£6,200
£5,400
11,100
2014
£8,450
£6,750
£5,900
9,200
2015
£9,200
£7,350
£6,450
7,200
2016
£10,000
£8,000
£7,000
5,100
2017
£10,850
£8,700
£7,600
5,100
2018
£11,800
£9,450
£8,250
3,700
Get The Gear To Go With It
Related Bikes
Honda CTX1300 - It's has the same engine but tuned for low down torque and a bit of funky cruiser styling.
The Second Opinion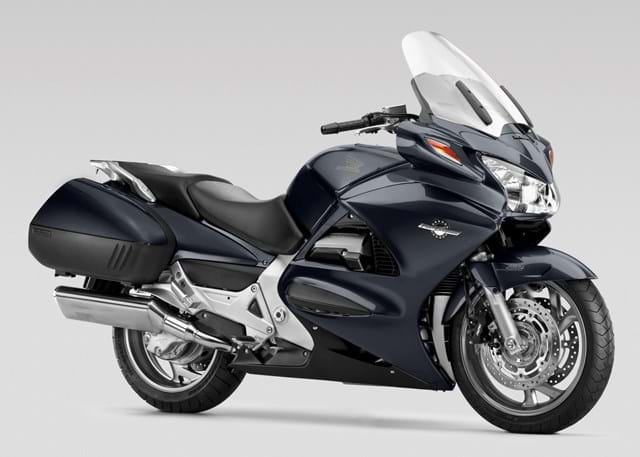 Choosing the ST1300
The first bike I bought after passing my test was the ST1300 Pan European. It's big, it's mean looking, it's got power to match and it's very capable over long distances. A lot of people told me to go with something smaller and the first time I sat on one it was very intimidating. So why did I buy it? Why am I still riding it? Why did I fall in love with biking all over again?
I did a lot of research before buying my bike. I wanted something that was stable, something that was capable of covering a lot of distance, something that was fun, easy to ride and the bike that kept popping up was the Pan European. I eventually found one for sale at a reputable dealership and went down to view it, sit on it and generally get a feel for it.
First Impressions
The weight was noticeable straight away, as was the overall size. I knew this bike would have a strong road presence but seeing it in person was a totally different experience.
My first ride was nothing short of terrifying, this machine really pulls and it was by far the heaviest thing I'd ever ridden. But what surprised me, and what continues to surprise me months later, is how incredibly agile it is, a bike this size has no business being so light on turns, so quick, and generally so easy to handle. It fills you with confidence and a sense of ease when riding.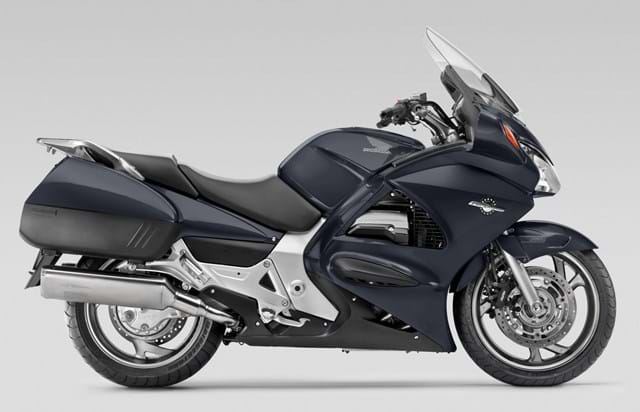 Any Downsides?
It needs to be said that this is not a great bike for your daily commute. It handles just fine but the fuel costs really hit you in the wallet and the weight of the bike is felt more strongly at lower speeds, which can be enough to put a lighter rider off.
The mirrors also leave a lot to be desired. I initially liked their placement but I've found that they don't really give you a great view of the road around you. You can easily compensate for this with regular blind spot checks but I think Honda could have done better here.
To Sum Up
I've ridden with pillions, with full luggage, in heavy rain, heavy wind, scorching heat, and not once has this bike disappointed me. If you want a bike to play on this probably isn't the one for you, but if you want a forgiving, reliable, fast, mile munching machine then give some strong thought to the ST1300. I did and I have never looked back.
- Sean M, 2019