Boxer Motorbike Engines: The Complete Guide (2022)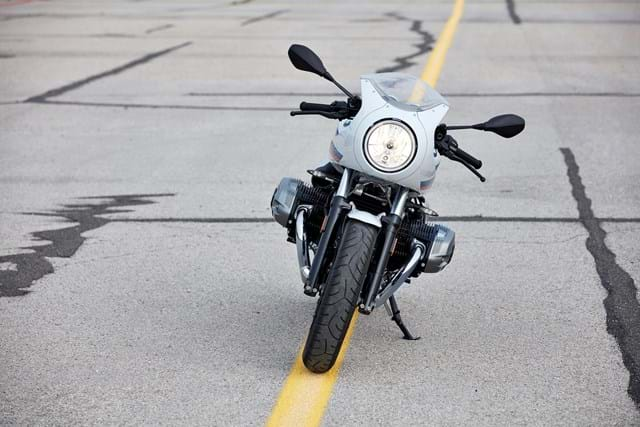 The most familiar flat engine is the twin cylinder BMW Boxer which has been integral to the company since 1921.
But it's not the only manufacturer to consider the layout, which offers a low centre of gravity, a short engine length, and generally good balance between the moving parts.
Pros
Low centre of gravity.
Reliability
Suitable for shaft-driven bikes.
Well balanced with six cylinders.
Cons
Wide engine can limit manoeuvrability and lean angles.
Potential for torque steering.
Can feel short on power compared to other engine types when pushed hard.
Design
Honda
The flat four and flat six have found favour with Honda in various incarnations of the Gold Wing. Initially, the GL1000 used a flat four layout, before moving to the flat-six GL1500 and the current GL1800.
It makes sense for the large super tourer, with optimal balance and smoothness from the cylinders all moving on the same horizontal plane, and the power strokes of the cylinders overlapping.
BMW
While Harley Davidson, Indian, Velocette, Brough, Douglas and more dallied with the flat-twin concept at various times, only BMW has continued to use and evolve it with the R series.
Originally the horizontally opposed cylinders were designed to benefit from air cooling. But they also had the additional benefits of providing rider protection in a crash, and a place to warm your feet in cold weather.
Similar to a 90 degree V-Twin, the two cylinder Boxer engine has good if not perfect primary balance but unlike a V-twin it also has regular firing intervals that produce very low levels of vibration.
Liquid Cooling
The longevity of the flat-twin boxer design meant that the air-cooled version, known as airheads, lasted from 1923 to 1995. And those models are still popular due to the fact they're easy to maintain and repair, plus extremely reliable. Many are now finding a new lease of life converted into modern café racers and customs.
It was only in the mid-1990s that BMW switched entirely to partial oil cooling and 2013 saw the first water-cooled heads, but they still use air-cooling for the cylinders.
GS Adventure Bikes
Although BMW also produces the straight-six K series, the inline four S1000RR superbike and smaller parallel twins, it's still largely defined by the flat twin boxer. That's mainly because of the popularity of the dual sport GS series.
Here we need to mention the effect of the Long Way Round TV series and book which featured Ewan McGregor and Charley Boorman riding from London to New York in 2004. On a pair of BMW R1150GS Adventures, it brought the use of air-cooled BMW flat twins to a much wider audience and popularity.
Not only did the large capacity GS become the most popular bike in the BMW range for several years, but it also helped to fuel a boom in adventure machines from a variety of manufacturers. But most rival adventure tourers, such as the KTM 990 Adventure and Suzuki V-Strom 1000 have opted for a V-twin engine.
Why Don't More Bikes Use A Boxer?
A twin cylinder will produce plenty of torque and it's well suited to shaft-driven motorbikes with a linear powerband and smooth power but there are a few issues.
The first issue is an obvious one, as the width of those protruding cylinders can cause problems in tight spots off-road, or filtering through traffic. It also puts expensive engine parts at risk of damage in a crash, although BMW has worked to make the flat twin more durable and a range of official and aftermarket parts exist to help protect the Boxer engine if you do crash.
The other width problem tends to affect more road-focused BMWs, as the engine design does limit the lean angle available on some models. Despite the limitations, the BMW R1100S led to the BMW Boxer Cup race series with a shorter paralever torque arm raising the rear of the motorbike to increase cornering clearance.
The current BMW R nineT not only uses a 1,170cc flat twin but there will also be a Boxer Cup racer series featuring riders all competing on the Racer version of the bike.
Finally as a limiting factor is the torque reaction that can occur when cornering. More noticeable on older machines is the tendency to move slightly sideways under hard acceleration and deceleration.
As with Moto Guzzi V-Twins, the actual effect seems to vary between motorbike models, riders and even individual bikes, and it's something you become accustomed to over time.
The final drawback to a flat twin is that it can feel down on power compared to other bikes, particularly if you're accelerating hard out of a corner on a track day. But ultimate track performance isn't generally something a flat-twin BMW owner is looking to achieve.
Other Types of Engine
---
Thanks to Dan Thornton from
ResCogs
for working with us on this article.