Kawasaki Z1000SX Review
| | | |
| --- | --- | --- |
| Overall | | ★★★★☆ |
| | |
| --- | --- |
| ✓ | Looks, comfort, performance, pannier system |
| | |
| × | Range, aftermarket parts, radiator needs protection |
What Is It?
The 2014 Kawasaki Z1000SX is a super popular sports touring bike which was first launched in 2011 and updated in 2017.
Engine: 1,043 cc Inline Four, 140 bhp
Economy: 35 mpg, 150 miles
Top Speed: 150 mph
Seat Height: 820 mm
Wet Weight: 230 kg
RRP: £9,300
What Is It Like?
Z1000SX Review (2016)
So my review begins at the point I was invited to travel with a bunch of friends on a lads motorbike holiday and seeing as I only had two cylinders and 650cc I thought doing a near 3000 mile trip on my Kawasaki ER6N would be a little too much for it so the challenge was to find a suitable replacement that could do the trip as well as be a daily commuting bike and a fun ride at the weekends, not an easy thing to ask of one bike.
My original thought was to look at the Kawasaki range, as I was already familiar with the brand and loved there striking looks so the Versys was the first thing to try but sadly a test ride for me changed my mind so off to the other manufactures I went and tried several bikes, Ducati Mulistrada, Triumph Tiger 1050 and Sprint ST 1050, several BMWs but nothing really fit the bill, then I was shown the Z1000SX and one quick test ride later I was sold.
The styling of Kawasaki's bikes has always been a real love of mine and the Z1000SX doesn't disappoint. The styling is clean yet still has and aggressive look about it. I choose mine in the stunning red and black and once again was getting told off by my biker friends for buying a Kawasaki in the "wrong colour". There is a difficulty with this bike to make it your own though as the aftermarket choice isn't huge but if you look around you can make it a bit for individual and different from the rest.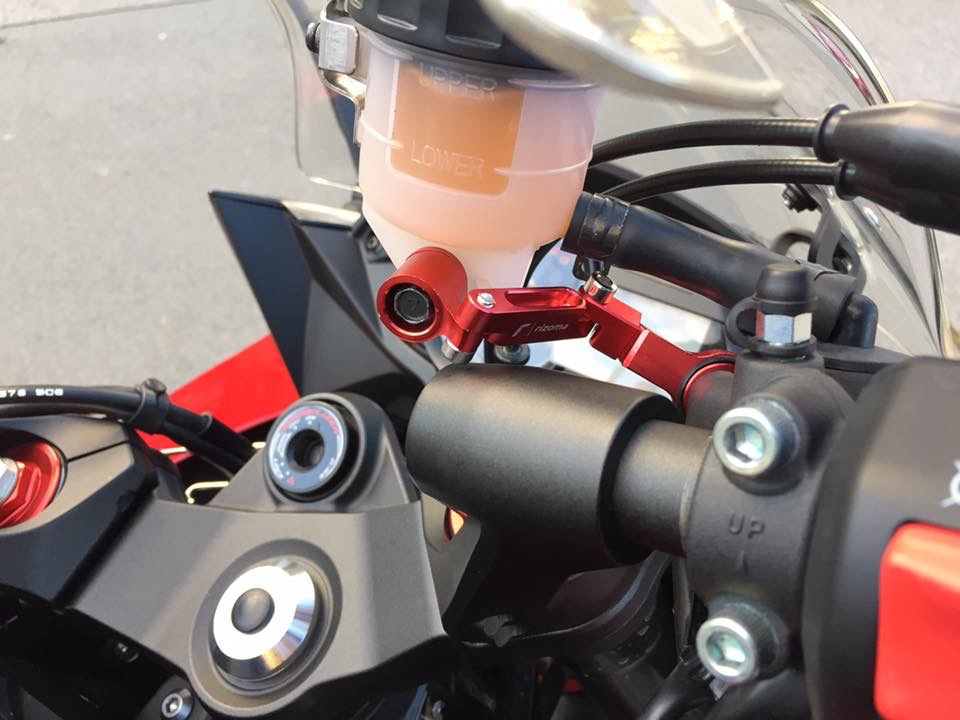 For me that started with fitting the tail tidy, not such an easy job by the way but it does show how well these bikes are put together. Next was the screen, I went for the black bubble screen for that sleek dark look. Then it was just finding odd things that I could make fit, red oil cap, front and rear reservoir caps (front with custom Z1000SX engraving) and a few odd shiny items to really make it my own. One thing I had to change was the stock levers as I wasn't happy with them and purchased some short red levers.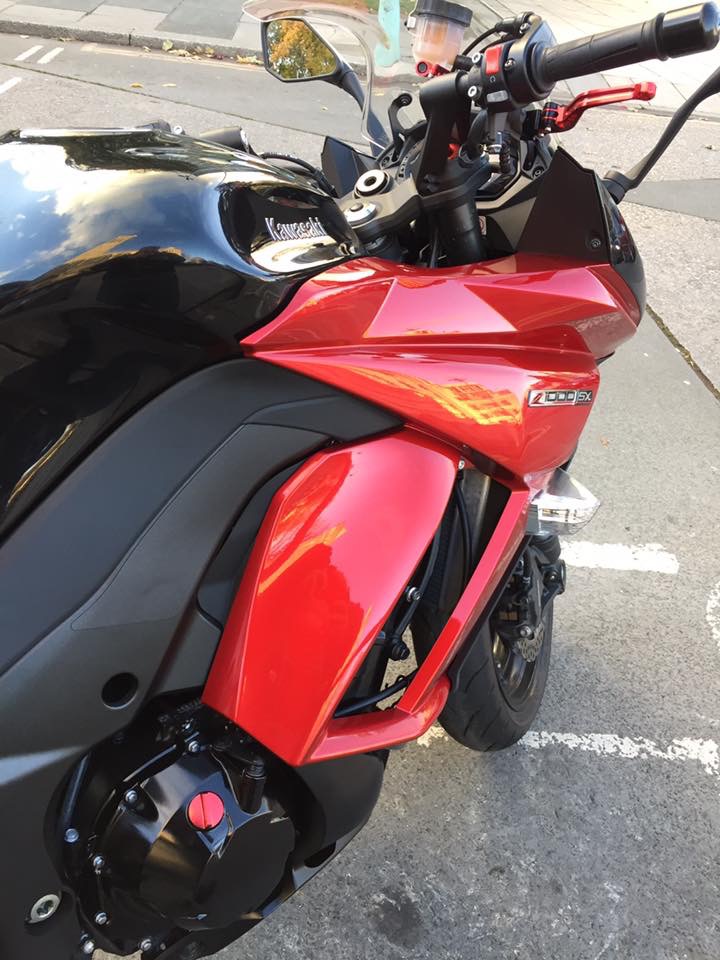 The performance of the Z100SX has really surprised me, even with a pillion on the rear seat, the extra weight feels like it hardly affects the performance and the handling stays very predictable despite the additional passenger. The engine's 140 bhp is more than enough for most and gives you the on tap power should you really need it. At speed the bike stays very stable but over 150 or so the fear will set in with the bike feeling a little unstable, I suspect this is due to the lack of a steering damper but realistically on a touring bike this isn't an issue. The traction control is a nice feature to have on a wet day and keeps the bike shiny side up but can sometimes cut in a little early than I would like, it is of course adjustable thought 3 settings and can be turned off completely should you want to. The are also 2 power settings which really you won't notice the difference on short rides but over a longer distance I did see a fuel saving when checking the miles per gallon.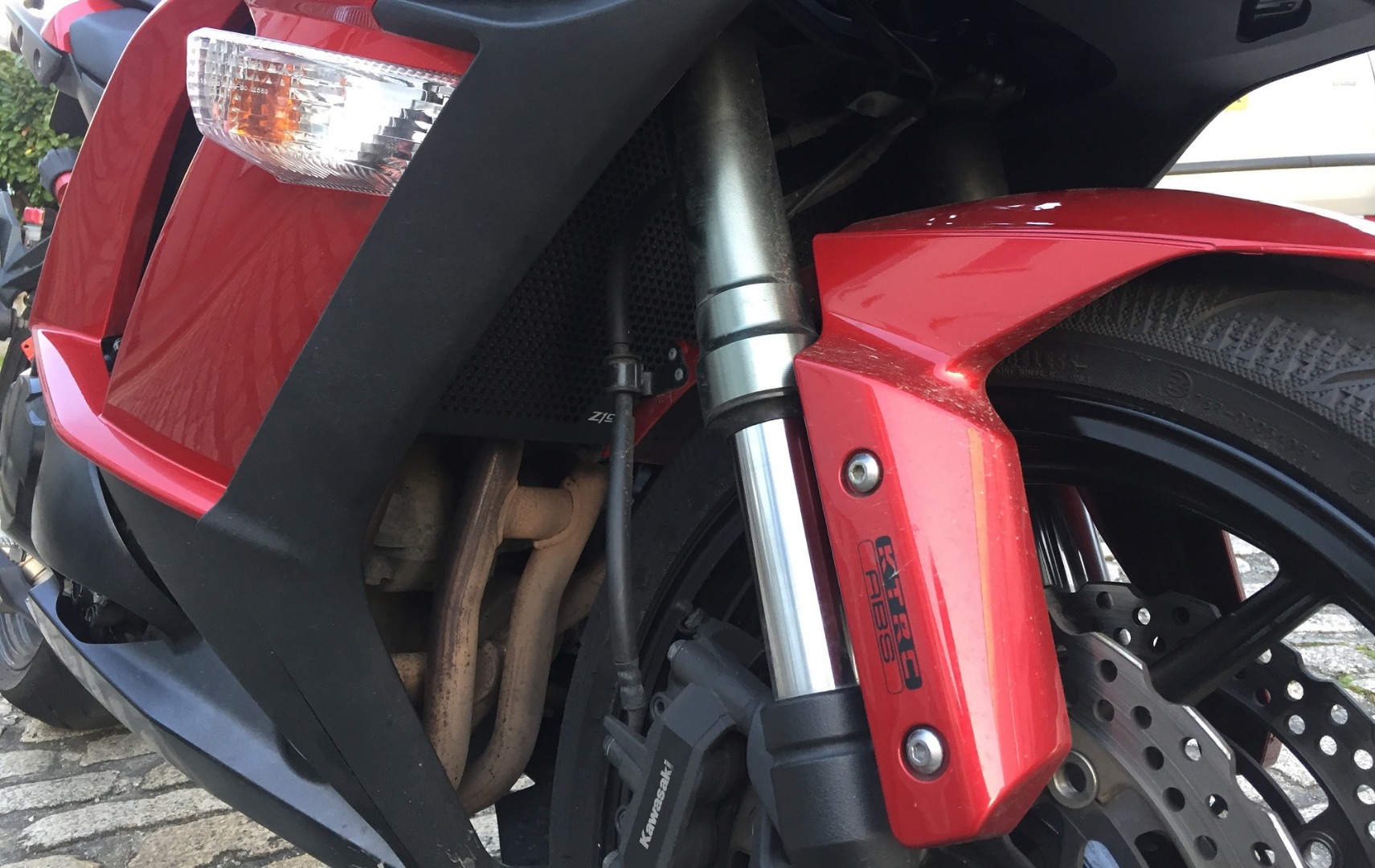 There is one fault I have found that has been reported on many of the Z forums and facebook pages which is the radiator being prone to stones and actually cracking the radiator bringing any ride to a very sudden halt but the addition of a radiator guard will solve these issues very quickly and after a ride a quick inspection will reveal the amount of stones that could have ended your ride. The other thing to consider is changing the stock tyres, I found the Bridgestone battleaxe tyres were completely done by the time the mileage had hit 2000, mind you those tyres are a super soft compound but the weight really means they won't last long. I'd recommend either the Michelin Pilot 5 or Maxxs Dimondmax.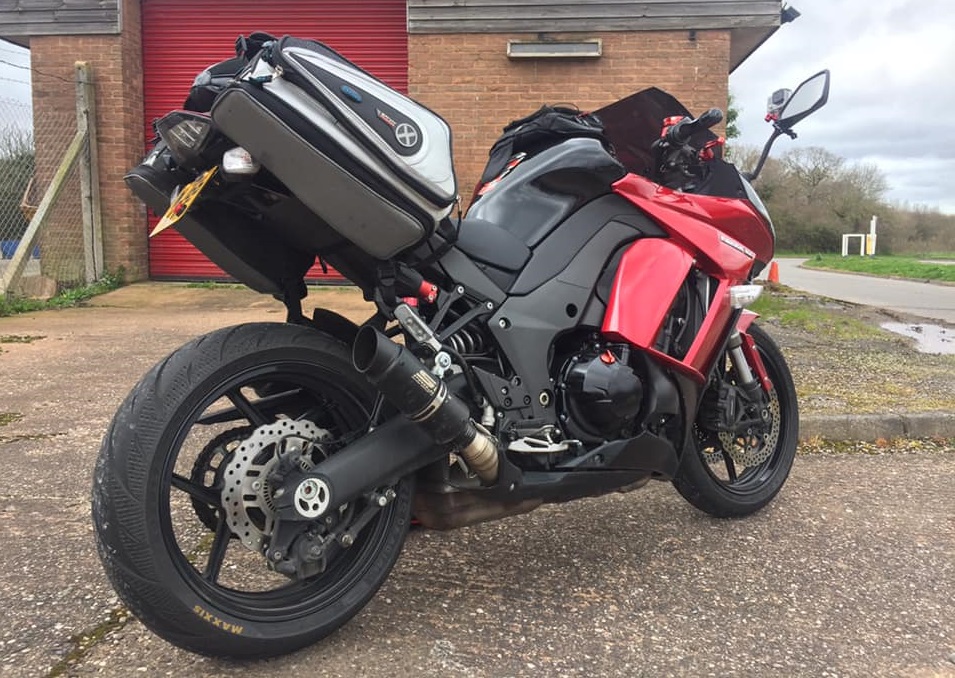 All in all I am still very happy with my purchase, the ride is comfortable and very very enjoyable, and when the feeling takes you you can really chuck this bike around like a sports bike. It is a little heavier than some, but the extra weight makes you feel well planted on the road and is very predictable through the twisty stuff. My personal opinion is if your looking for a sports touring bike this should be a serious bike to consider.
- Ryan H, 2019
Price Guide
| Year | Dealer | Private | Part Ex | Mileage |
| --- | --- | --- | --- | --- |
| 2014 | £6,000 | £4,800 | £4,200 | 8,900 |
| 2015 | £6,600 | £5,250 | £4,600 | 6,800 |
| 2016 | £7,300 | £5,850 | £5,100 | 5,100 |