Triumph Sprint ST 1050 Review
✓Handling, comfort, dash, storage
×No gear position indicator, mirrors
What Is It?
The 2005 Triumph Sprint ST is a sport touring bike which was updated in 2007 with a better screen.
Engine: 1,050 cc Triple, 123 bhp
Economy: 45 mpg
Range: 210 miles
Seat Height: 805 mm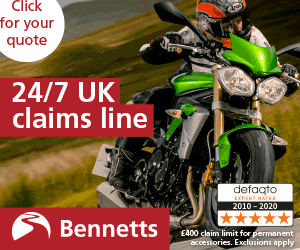 What Is It Like?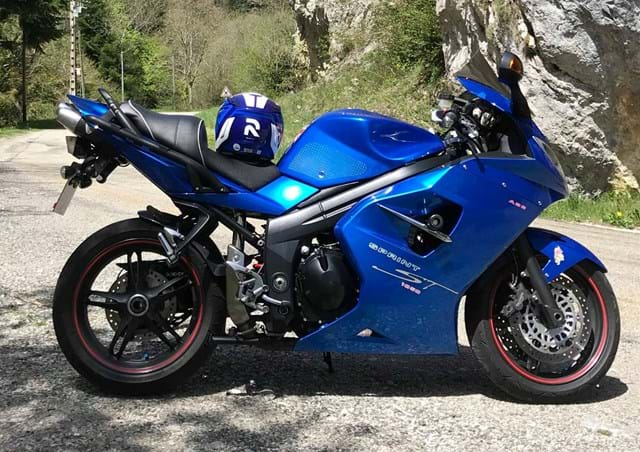 What's Good?
I'm on my second now and have to say the Sprint is a pretty good bike. It's a 2006 with a Trident exhaust, free flow air filter and remap to suit. The bike really pulls well from nothing to the rev limiter.
Mine also has an aftermarket seat, which is an improvement on the standard seat and a higher touring screen so it's great for motorway miles.
Whilst it's not a full on sports bike it's a very usable bike in the real world with bags of torque and ample power for most people. Mine gives 47mpg on average and with the extras it's got is a great motorway cruiser or sunny day twisties blaster.
Any Downsides?
The one minor fault, if I'm being picky, is the suspension is a bit budget, but only noticeable to me on the most technical of roads. In an ideal world I would love to upgrade with Maxton suspension, which seems to get good feedback.
Problems wise the rectifier is a known weak point. Mine stranded me in the South of France, but could be worse places I guess! Some people also upgrade the battery leads to aid starting.
To Sum Up
Other than that it's generally a solid, reliable bike and I would have to say at the current second hand prices they are a really good buy.
It's also worth getting the panniers in my opinion but many come with them. They're a little small perhaps but useful all the same.
- Steve C, 2018
Price Guide
Year
Dealer
Private
Part Ex
Mileage
2005
£2,900
£2,300
£2,050
22,600
2006
£2,850
£2,300
£2,000
21,600
2007
£3,000
£2,400
£2,100
20,500
2008
£3,300
£2,650
£2,300
19,300
2009
£3,700
£2,950
£2,600
17,900
2010
£4,250
£3,400
£2,950
16,400
Get The Gear To Go With It
The Second Opinion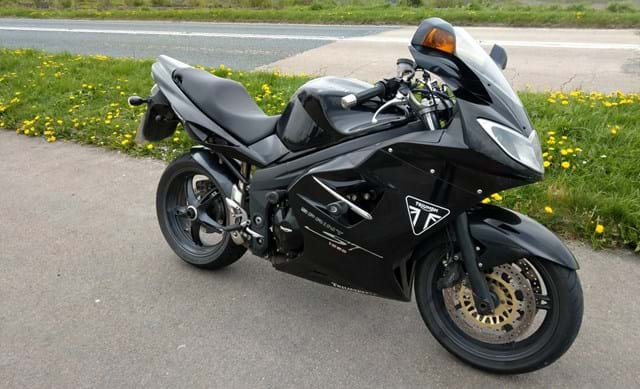 Mods
I have a 2010 model Sprint, coming from a Thunderace. Suspension is a bit spongy but can be sorted. I've removed all tourer bits including back pegs and centre stand which drops the weight by 10kg.
What's Good?
The best thing is that triple. Loads of flat line torque that goes on forever and engine braking that is just right. Not the almost freewheeling of the inline four or the abrupt engine braking of the V-Twin.
This thing will devour corners like mad and will keep up with most litre sports bikes in the bends.
Any Downsides?
The bike is a bit top heavy but you only notice at junctions.
To Sum Up
Try one. I did and I can't think of another bike I'd rather have. I've done the inline fours but this is something else. Big cheesy grin!
- Paul O, 2018
More Thoughts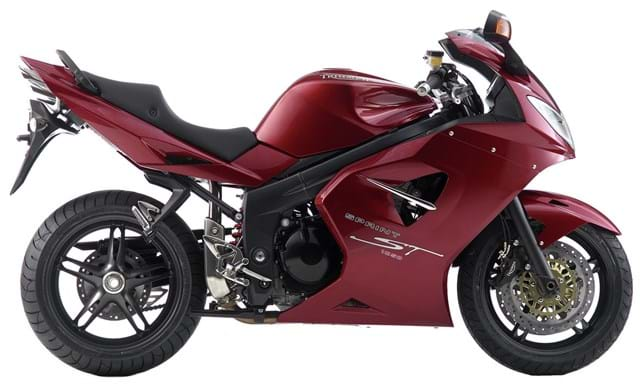 What's It Like?
The Sprint ST is still by far the best touring bike out there and with a small amount of work it's a flyer. Mine is a 2011 model.
I found it is on the tall side but not overly. It's got a fantastic triple rumble and there is no real need to change anything as the bike goes well. It really is a bike for someone who is lazy as you just get it into top gear and job done. Pull out, pass and cruise; it needs no extra effort.
I actually prefer the 955i. I had four of them and loved them but kept selling them and couldn't get anything to replace them.
- Joe, 2016