Honda CBR600RR Review
" I've ridden the 1,000cc bikes but still prefer the CBR600RR for fun and agility. "
✓Looks, brakes, engine, handling, build quality
×Comfort, storage, budget for a radiator guard
What Is It?
The 2009 Honda CBR600RR is a dedicated mid-range sports bike. It was originally launched in 2003 with updates in 2005, 2007 and 2013.
Engine: 599 cc Inline Four, 118 bhp
Economy: 50 mpg
Range: 200 miles
Seat Height: 820 mm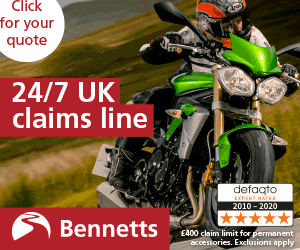 What Is It Like?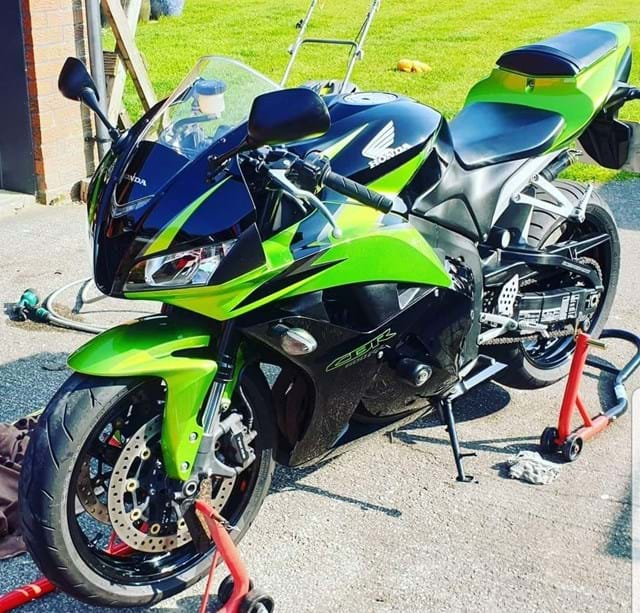 Choosing The RR
Mine is the 2009 model and as you can see I chose the unusual colour scheme, which I love even if every time I'm out I get asked which Kawasaki model it is!
So let's begin with the fact I'm a lady rider and used to ride my bike daily for commuting. I tried many bikes before buying this one and the CBR ticked all the boxes.
I was comfy, feet on the floor, felt safe and the bike didn't mind being wet. There was no premature rusting or decay, it starts every time and feels safe to ride in the wet.
Handling
The bike is very responsive and not twitchy on grids etc. I've ridden the 1,000cc bikes but still prefer the 600 for fun and agility.
Any Downsides?
Over the years I've worn a mark on my frame but it's probably my riding position so may not happen for everyone.
There is a grate in the front air intake which is very thin metal. Look after it or it will rust away.
Mods
I've added bobbins, changed the exhaust and have recently started using high octane fuel, which I would recommend everyone does. I've noticed a difference in the bike since swapping.
I also had a Scottoiler fitted from new and have found it a godsend although there can be a fair bit of oil to clean up. Finally I'd recommend a radiator guard. I wish I had added one from new, but live and learn.
To Sum Up
Honda's build quality is fab. Some panels have worn but my tedious polishing has maybe helped a little.
The old girl is nine years old now and I'll never part with her. For anyone who buys one, you'll not be disappointed.
- Emma I, 2019
Price Guide
Year
Dealer
Private
Part Ex
Mileage
2009
£4,650
£3,700
£3,250
14,100
2010
£4,900
£3,950
£3,450
12,900
2011
£5,200
£4,150
£3,650
11,700
2012
£5,500
£4,400
£3,850
10,300