BMW K1300S Review (2009)
"
What a revelation. It's amazingly nimble for its size and weight but the engine is the star of the show.
"
What Is It?
The BMW K1300S is a popular sports tourer style bike and is powered by a Euro 3 compliant liquid cooled 1,293 cc inline four engine, producing 173 bhp at 9,250 rpm and maximum torque at 8,250 rpm. Power makes its way to the rear wheel via shaft drive and 70% of the torque is available from just 3,000 rpm.
Specs
Seat Height: Average (

820

 

mm / 32.3 inches)
Weight: Very heavy (254 kg / 560 lbs)
Economy: Average (40 mpg / 7.1 l/100km / 14.2 km/l)
Range: High (170 miles / 274 km)
Power to Weight: High (0.681 bhp/kg / 0.508 kW/kg)
Top Speed: Very high (180 mph / 290 km/h)
Pros
Handling
Comfort
Brakes
Power
Cons
Headlight
Gearbox
Mirrors
Heavy
What Is It Like?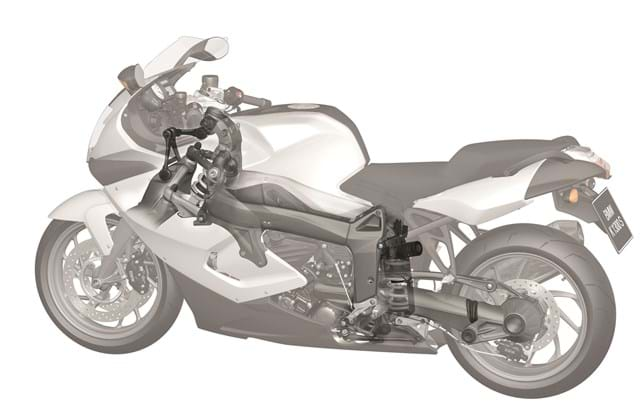 Choosing It
I am old. Very, very old indeed. Since the early 70s, I have mainly ridden sports bikes, from a Norton Commando, through a succession of big Honda 4s, through GSXR1100s and a lot of Fireblades, as well as brief dalliances with a GSXR1000 and a couple of RC51 Hondas – an SP-1 and an SP-2, as well as a troubled few months with an early 916 Ducati.
A couple of years ago, it was indicated to me that it was undignified for a man of my advanced years to be riding around with my ageing arse in the air, so I bought a Yamaha MT-09 Tracer, the one with the luggage, as a sensible sit-up-and-beg motorbike.
A trip to the Ardennes convinced me that the Tracer, while an excellent motorbike in so many ways, just wasn't exciting, so I chopped it in for an MT-10. Ah yes, much better.
This year's hoon saw me going on to Leipizig on business straight from Belgium and it was the several hundred mile trip home, in a oner, which convinced me that the MT-10, while a wonderful hooligan's bike, was not, under any circumstances, suitable to the ageing gentleman's arse.
A pal had taken his 2009 K1300S along on the Ardennes trip and I came to appreciate the relative lack of stress it seemed to cause him – and view its nimbleness and performance with respect.
The K1300S
The hunt was on. I sourced a 2013 30th Anniversary K1300S (essentially a K1300S with the entire accessories catalogue thrown at it) for a sensible price, bought it on the basis of trust in the dealer and a very good set of photos (take a bow, Bulldog Triumph of Reading) and picked it up.
What a revelation. It feels like a big heavy bike when paddling it around and the side stand does seem to prop it up at a very sharp angle, but those are the only little nits I have to pick – in pretty much all other respects, I like this bike more and more.
Handling
At first I was dubious about the front end, with the Telelever suspension. I couldn't see it being as sophisticated as an expensive conventional fork. To my amazement, the big K steers precisely and accurately.
Suspension
The ability to use Electronic Suspension Adjustment (ESA) on the fly means that you can very quickly adjust the suspension, both ends, to fit one of six profiles – Comfort, Normal or Sport, all solo or carrying a pillion / loaded. I find the solo Sports setting suits my style of riding best, but others' mileage may vary.
Suspension at the back is as good and the bike is amazingly nimble for its size and weight. While it'll never be a KTM Duke or similar, it steers quickly and reliably.
Plus it doesn't get out of shape on rough road surfaces or when you, um, get too enthusiastic in a corner. An unlooked-for benefit of the front end is that you can carry braking much further into a corner than with a telescopic fork, without significant dive.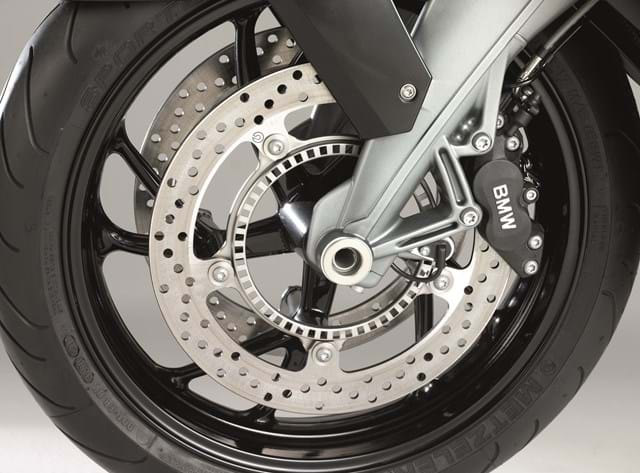 Brakes
They are fine. There's some sort of clever linked braking stuff going on, so I've been conditioning myself to use the brake pedal as well as the front brake and that seems to be effective.
Engine
The engine is the star of the show, though. It is hugely powerful and torquey and the snarl from the Akrapovic can is exhilarating, while not excessively loud.
Gearbox
It's undeniably a little bit agricultural low down, but, once rolling, the ratios snick into place with no drama and the up only quickshifter is blindingly good. There's no doubt some power loss from the shaft drive, but the lack of driveline snatch and one less thing to worry about is a more than fair exchange.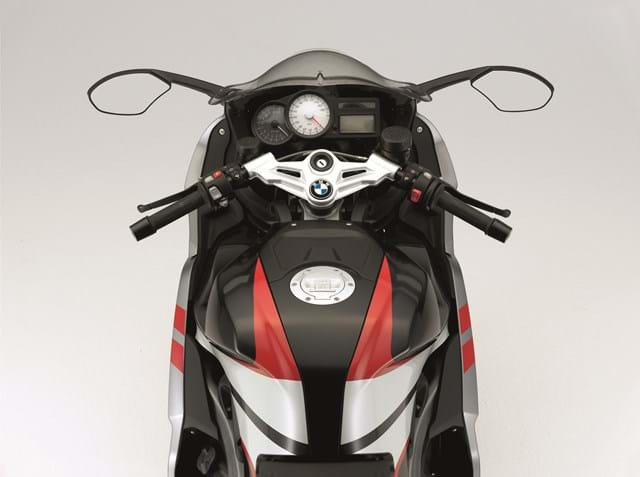 Comfort
Ergonomically, the machine suits my 178 cm and 90-odd kilos well. The handlebar-seat-rearset relationship is ideal and the seat is more than comfortable enough that I don't get numb between fuel stops. Every 180-200 miles, depending how hard I'm tramping.
To Sum Up
Altogether, this is a hugely competent motorcycle and I love it. It's a crying shame that BMW saw fit to delete it from their range and it's notable that it attracts very keen owners, many of whom seem, in terms of age, experience and approach, to be ageing hooligans like me.
If that description suits you, consider a K1300S, you won't be disappointed.
- Henrik K, 2018
Price Guide
Year
Dealer
Private
Part Ex
Mileage
2016
£9,300
£7,450
£6,500
8,500
2015
£8,400
£6,700
£5,900
10,300
2014
£7,600
£6,100
£5,300
12,100
2013
£6,850
£5,500
£4,800
13,900
2012
£6,250
£5,000
£4,400
15,700
2011
£5,700
£4,550
£4,000
17,400
2010
£5,250
£4,200
£3,650
19,100
2009
£4,850
£3,900
£3,400
20,700
How to use the price guide
Related Bikes
BMW K1200S - Very similar previous version with a smaller engine and less power.
Add Your Review
Do you own this bike? We would love to hear anything good, bad, unexpected or that you have changed plus anything that a prospective new owner might find interesting or useful.
More Info
Check out this video review from RidingWAOnTwoWheels.