Honda VTR1000 SP1 Review
✓Power, handling, looks, iconic
×Low speed fuelling, heavy
What Is It?
The Honda VTR1000 SP1 is dedicated sports bike which replaced the RVF750R RC45 sports bike.
Engine: 999 cc V-Twin, 134 bhp
Economy: 30 mpg
Range: 120 miles
Seat Height: 813 mm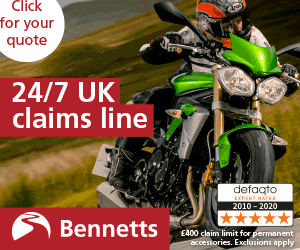 What Is It Like?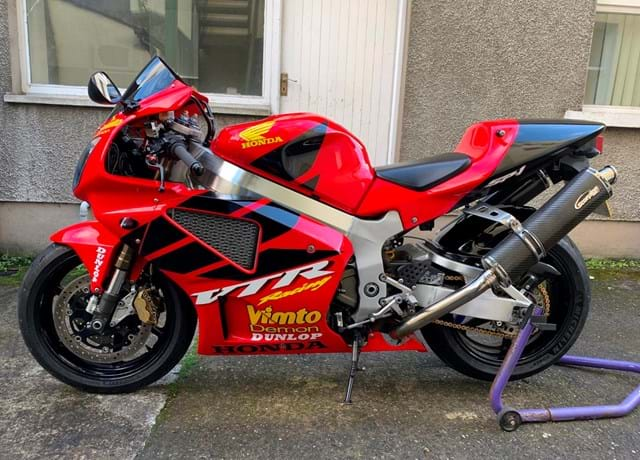 Honda VTR 1000 / SP1 / RC51 (2001)
Having brought what is a dream bike I'm in love with it. Yes it has a few quirks and the fuel injection at low speed is bit lumpy (despite having a power commander on), it's heavy and awkward to manoeuvre but that's about it.
When riding normally and progressing a bit she's a lovely machine. She handles and turns well, has loads of torque so pulls easily in any gear and inspires confidence to have fun on the twisty roads.
The whine from gear driven cams and growl of the carbon cans is enough to bring a grin to your face not to mention aesthetically she's a beautiful bike to look at.
I brought mine blind from Jem Speed in Leeds where I fell in love with her before she arrived and once I'd fitted new tyres I was even happier with her.
I've read other reviews by professional testers who say it's good but not brilliant. Yes I could be inclined to agree with them but there's something about an SP1 / 2 that has owners addicted and in love with their machines!
- Richard S, 2019
Price Guide
Year
Dealer
Private
Part Ex
Mileage
£7,700
£6,150
£5,400
26,000
£8,000
£6,400
£5,600
25,500
2002
£8,250
£6,600
£5,800
24,800
£8,600
£6,900
£6,000
24,000
£8,900
£7,150
£6,250
23,200
£9,300
£7,450
£6,500
22,200
£9,650
£7,700
£6,750
21,200
2007
£10,050
£8,050
£7,050
20,100
2008
£10,450
£8,350
£7,300
18,800
↑Year shows signs of appreciation
Get The Gear To Go With It