Yamaha XSR900 Review (2016)
"
This neo-retro pulls like a train, handles like its on rails, looks cool and does almost everything it's asked of.
"
What Is It?
The Yamaha XSR900 is a modern naked bike with a bit of retro styling thrown into the mix and is powered by a liquid cooled 847 cc triple engine, producing 113.4 bhp at 10,000 rpm and maximum torque at 8,500 rpm.
Specs
Seat Height: Average (

830

 

mm / 32.7 inches)
Weight: Average (195 kg / 430 lbs)
Economy: Average (45 mpg / 6.3 l/100km / 15.9 km/l)
Range: Average (140 miles / 225 km)
Power to Weight: High (0.579 bhp/kg / 0.432 kW/kg)
Top Speed: High (145 mph / 233 km/h)
Pros
Handling
Engine
Power
Looks
What Is It Like?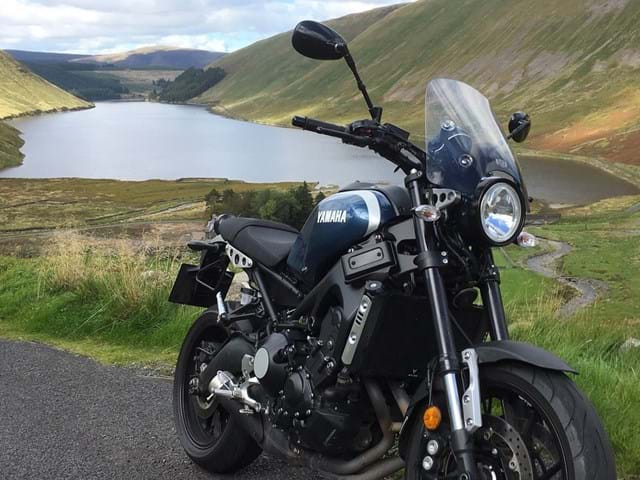 The Tracer 900
I had always regarded a triple engine as an engine that was missing something, noticeably a cylinder. I didn't think it could be the ideal configuration. It is a flawed way of thinking and I never thought a twin was half the bike an inline four was, but it was there in my head. I never thought about buying one for that reason.
Then Yamaha launched the MT-09. I had to get a shot on one as they sounded intriguing to say the least and seemed an absolute bargain when they first launched them. The fact it was a triple was outweighed by its ruckus performance and bargain price.
However life got in the way as it always seem to do. So in 2015 I finally rode one but it was the Yamaha Tracer 900. I loved it so much that I bought it.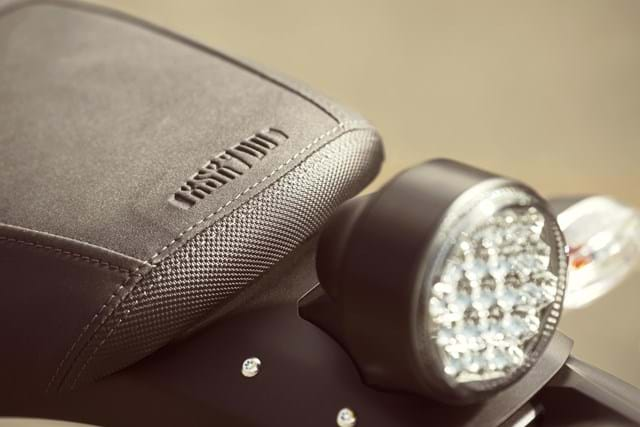 Swapping To The XSR900
I went for the Tracer as the pillion accommodation was better than the MT-09 and my 10 year old had started coming along on day trips on the bike. I ran the Tracer for 12,000 miles and 2 years until some niggles started to really pain me.
The very wide handlebars meant I struggled with clutch control on full lock and even though I had the low seat I was always a little out of my comfort zone on uneven ground. I had started to look around for something else, but I loved that CP3 triple engine.
So I seemed ready to perhaps get an MT-09, however my Wife's Tracer 700 was in for a service and she got an XSR900 as a loan bike, the dealer was quite happy for us both to ride it so off she went.
She wasn't keen on the styling but after a pretty short distance she had fallen in love with the XSR. So much so that after an hour or so she was desperate for me to have a go on it. I hadn't really given the XSR a thought but looks wise she reminded me of my 350 powervalve I had just after passing my test in the late 80s.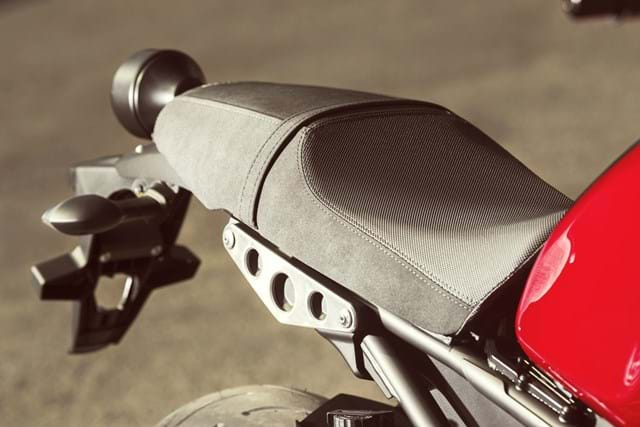 First Impressions
I jumped aboard and the first thing I noticed is that for a 30 inch inseam the seat was high, I was on top of this machine not in it. The handlebars felt just about perfect width wise and I liked the dash.
I pulled down the starter and that familiar triple came to life, however the XSR was a little gruffer than either the MT-09 or Tracer. Not a great difference but she sounded a tiny bit more menacing than her siblings.
I rode off down a long straight, she picked up speed so smoothly and quickly I was having to back off the throttle as I had far to quickly and easily reached the national speed limit.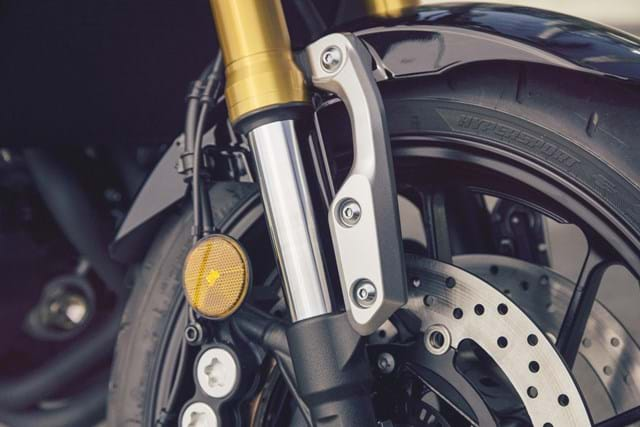 Handling
At speed she handled some gentle sweeping bends to the left then quick change to a similar right. The suspension and general feel was totally different to the Tracer 900 which I had left at the side of the road. I was mesmerised at how two bikes sharing the same engine could feel so different.
The XSR felt quicker and smoother, it handled better and was easier to ride fast than the Tracer was. I was hooked. The XSR picks up so seamlessly and is so eager to go, it's addictive.
This neo retro pulls like a train, handles like its on rails, looks cool and does almost everything it's asked of. It's not a replica of a past model, it just tips its cap towards past design. Some folk may feel that's not right but it's one bike that gets people talking to you, non motorcyclists are intrigued by it's looks.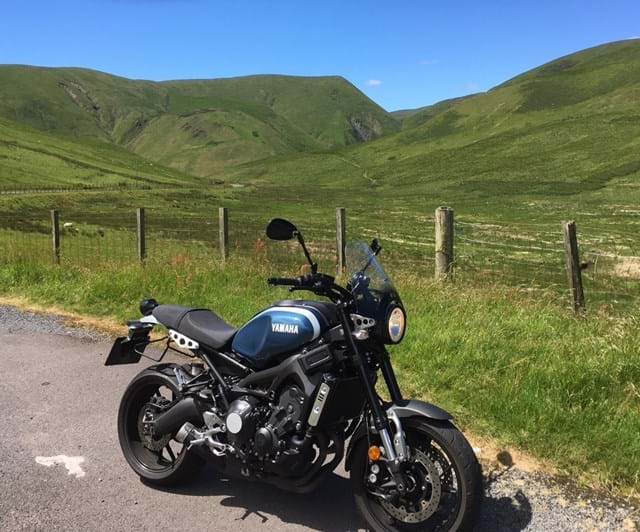 Engine
If you haven't ridden a triple, get a demo. They have most of the bottom end a twin has but also most of the top end a four has and if set up correctly they are turbine smooth.
The XSR900 is a typical Yamaha. She tends to go into first with a big thud but once there gear changes are super sweet, you can bimble about and she'll happily pull strongly from 3,000 rpm up to the rev limiter at just over 10,000 rpm.
Comfort
Some days you can leave her in 3rd gear and do everything. The seating position cants you forward slightly putting a little weight on the wrists, especially after either a full days riding or a few hours spirited fun.
Brakes
I've found the footrest height perfect for me and my legs never seem to cramp up as they do on other machines. The brakes are more than up to the job and the ABS is there in the background ready to help should you be a bit too enthusiastic with the anchors.
I tend to use the rear brake and the very effective engine braking, only really using the front in a genuine emergency or when pushing on.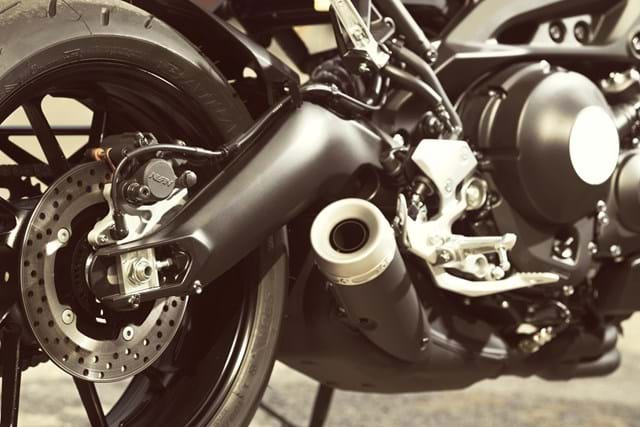 What Does It Feel Like?
The power delivery ups the ante at around 7,000rpm again reminding me of the RD350 power valve. I know it's not a two stroke but when it takes off like a scalded cat that's what I'm reminded of. I'm 17 again.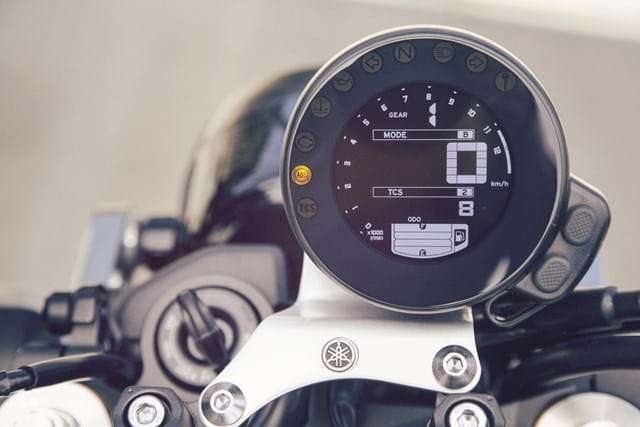 Dash
The clocks have all the info you need, the only downside is to flick through the different information available is generally done at the clocks themselves meaning you have to do it when static or take a hand off the bars. A menu button or wheel on the bars would of been a nice touch.
Tyres
The standard Bridgestones are more than capable although mine has only comfortably managed 2,500 miles. I could of perhaps got another 1,000 out them but the front had "v"ed quite noticeably so the big nail that ended her perhaps came as a timely push to new rubber.
The back got to just over 3,000 miles before a panel pin saw that same fate, relegating it to wherever motorcycle tyres end up. I could only get a Michelin Pilot Power at the dealers when I got the front puncture so have now put on a matching rear.
The XSR is a Summer bike and whilst I think the Michelins will be fine I expect about the same mileage out of them. If they perform as well as the Bridgestones I'll possibly stick with them, so far so good.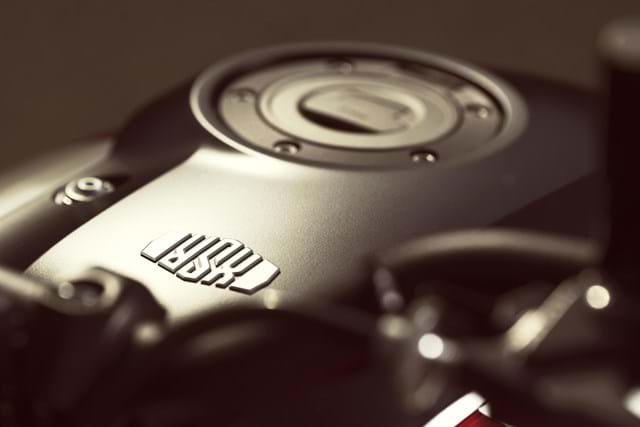 Economy
The 14 litre tank could be bigger but this is a style over form machine. It's built for looks not for functionality though it functions pretty well in every other aspect anyway.
I am usually getting range anxiety at 100 miles and as is typical of this range of Yamaha's the first bar of the fuel gauge is half a tank then the rest can disappear every 10-15 miles thereafter so you can go from thinking you have plenty of fuel to "can I make it to the next petrol station" in a very short distance.
To Sum Up
Apart from fuel range the bike is comfy enough for all day riding but as mentioned spirited riding can lead to wrist pain. The bike is an absolute pleasure to ride and that engine is surely the best out there. Yes there are more powerful engines but the speed at which this motor spins up, the torque available and that top end rush, well they make this the best motor in any bike I have ridden, nothing comes close for me anyway.
Is the XSR900 practical? Well aside from a small fuel tank it's as practical as any other bike. Does adding racks or luggage ruin the lines? Possibly but you can argue that on any bike, perhaps I as well as others are guilty of thinking the XSR is made more ugly by that type of addition but that's perhaps because she is so beautiful without.
I have toyed with trading her in as I miss the Tracer and the new Tracer GT has fixed most of what I didn't get on with, but finances perhaps dictate I'll hold onto the XSR for the time being. I don't need a TFT dash, I actually can't get used to a quickshifter, (what's so wrong with doing clutchless shift and closing the throttle yourself) and cruise control, pah get a XSR900 and search out the back roads instead, so much more fun.
Yes the standard suspension needs a little fettle and you can perhaps argue better quality suspension but for the money I think you or even I will struggle to get more smiles per mile than the Yamaha triples offer. The particular flavour of that offering is entirely down to you.
The MT-09, Tracer 900, Tracer 900 GT and the XSR900 are all based on the same heart but they are also more than just wearing different clothes. They have different souls and mine is currently captivated by the XSR900. I really need to get out there and enjoy her more, in fact that's where I'm off to now, to search out some twisty B roads.
- Charlie R, 2018
Price Guide
Year
Dealer
Private
Part Ex
Mileage
2021
£8,700
£6,950
£6,100
2,100
2020
£8,150
£6,500
£5,700
3,700
2019
£7,650
£6,100
£5,350
5,100
2018
£7,250
£5,800
£5,050
4,900
2017
£6,900
£5,550
£4,850
6,700
2016
£6,650
£5,300
£4,650
8,500
How to use the price guide
Related Bikes
Yamaha MT-09 - The uber popular naked bike the XSR900 is based on.
Add Your Review
Do you own this bike? We would love to hear anything good, bad, unexpected or that you have changed plus anything that a prospective new owner might find interesting or useful.
More Info
Check out this video review from TheMissendenFlyer.