Kawasaki Z900RS Cafe Review
What Is It?
The 2018 Kawasaki Z900RS Cafe is a retro style cafe racer bike based on the Z900RS, with a headlight fairing, lower bars and a seat hump.
Engine: 948 cc Inline Four, 110 bhp
Economy: 45 mpg, 170 miles
Seat Height: 820 mm
Wet Weight: 216 kg
RRP: £10,350
| | | |
| --- | --- | --- |
| What Is It Like? | | ★★★★★ |
| | |
| --- | --- |
| ✓ | Looks amazing, smooth power, trick dash |
| | |
| × | Seat comfort, a little short on range |
So I bought the green one. I fell for it's looks, something I think bikers do more than car drivers, without test riding the Cafe' or the other RS versions. The standard Z900RS didn't tempt me. I ordered her in mid November and collected late March. The wife said I was more excited waiting for the Cafe than I was for our wedding.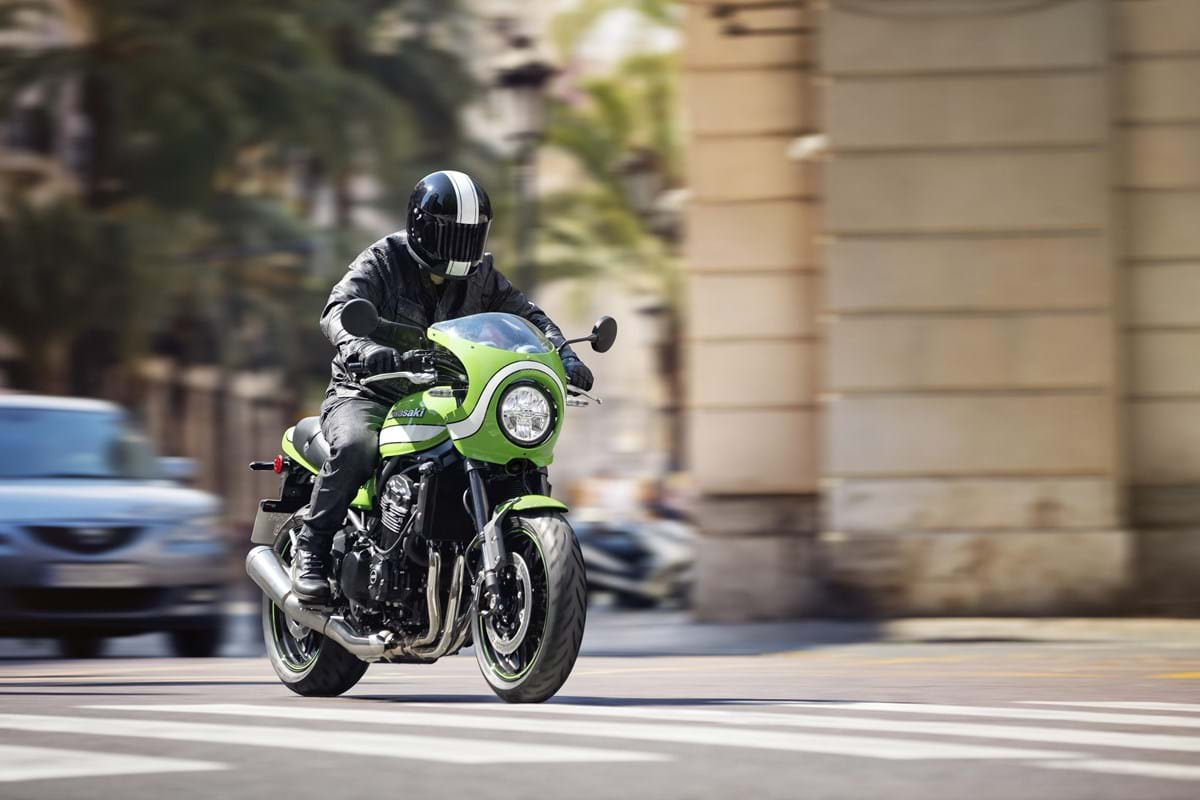 On the day I collected her it took 3 hours to sort the insurance, my insurance company said the computer said 'no', no data on the system, same with the Meerkat lot. Anyway I took the Kawasaki 5 day free and rode away. Outside the shop after being shown what to do, I fired her up and set off.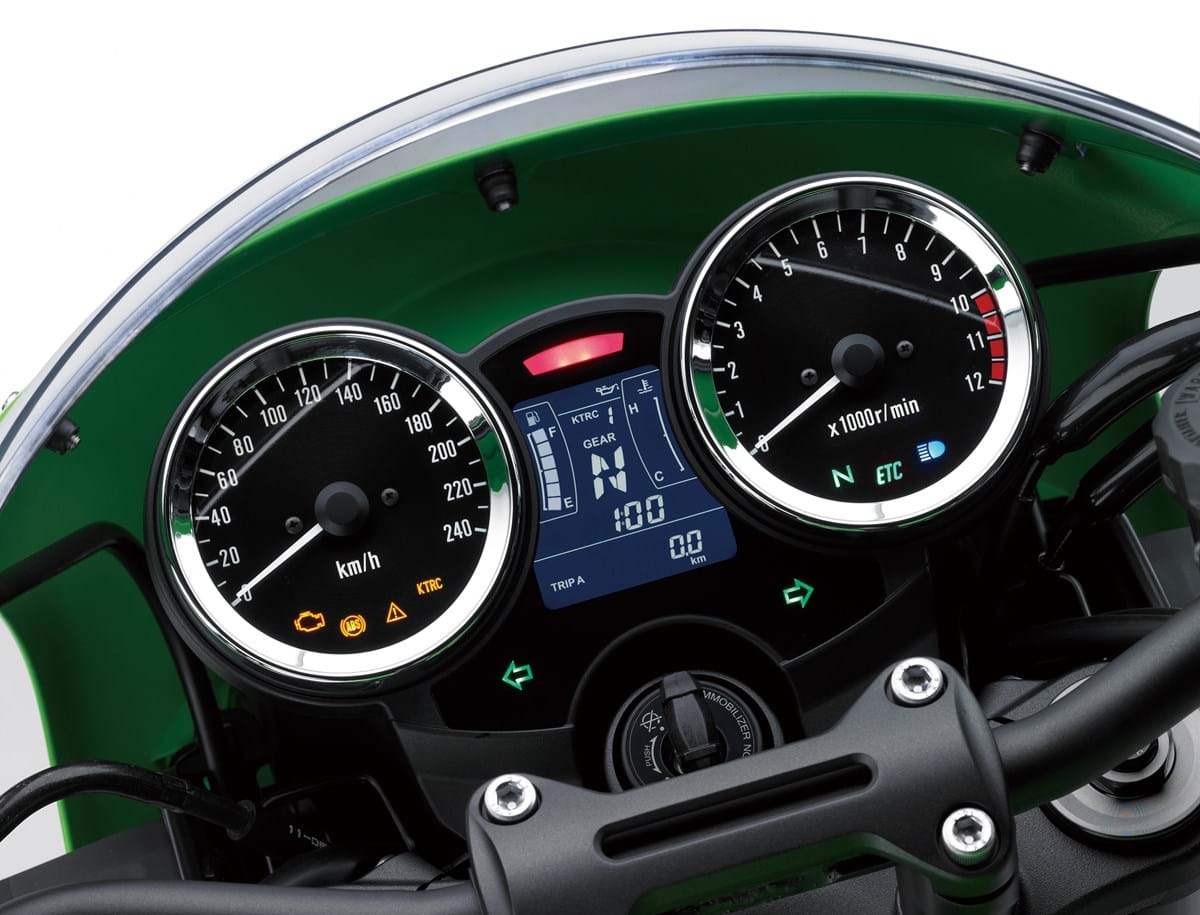 What's To Like
Loved the power delivery and the feel of the bike, induction and exhaust sounds are gorgeous. I've now covered around 1,000 miles so can play a little harder. I just love riding the bike, it fits, the riding position is good, slight lean forward on the lower bars. I do have a 1976 Z900A4 and had to put lower bars on that to make the position lean a little, it obviously suits my style.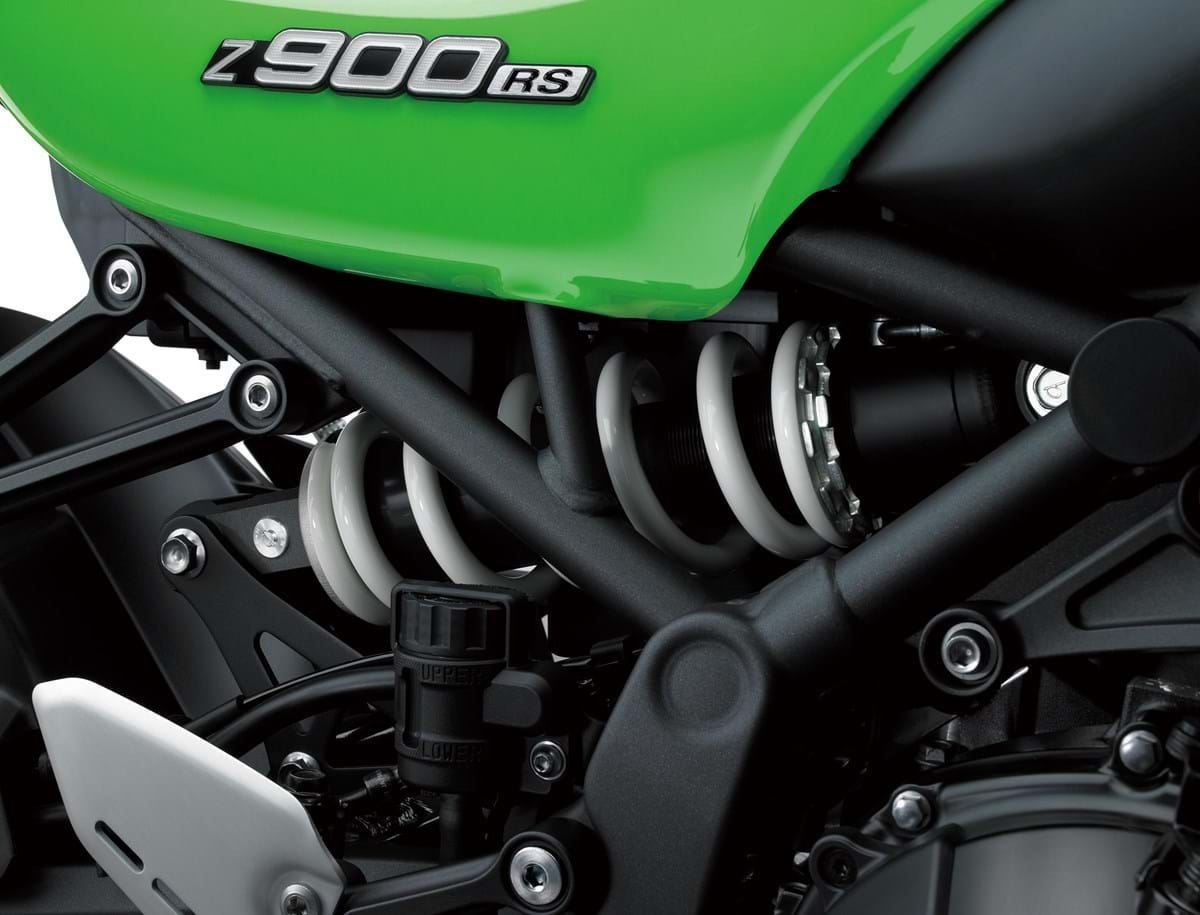 Handling is very good and inspiring, I've not tweaked the suspension yet as I'm on the heavy side it probably won't be altered. Some folks say it's a little harsh but I find it just fine. Brakes are good, plenty of power but not too much, rear brake is adequate but we should only need it for slow manoeuvring or wet weather so it's fine too. Not yet ridden in the wet so can't say much about that, grip from the OEM tyres in the dry is good.
I think it's a great bike in a great looking package. I also have a 2006 ZRX1200R, in the right green, so I like the retro look.
I ride other bikes quite regularly, the wife's GSX1250FA, and two Blood Bikes (Pan and a VFR xRunner). As much as I like riding the others the Cafe' puts a smile on my face like a Cheshire Cat.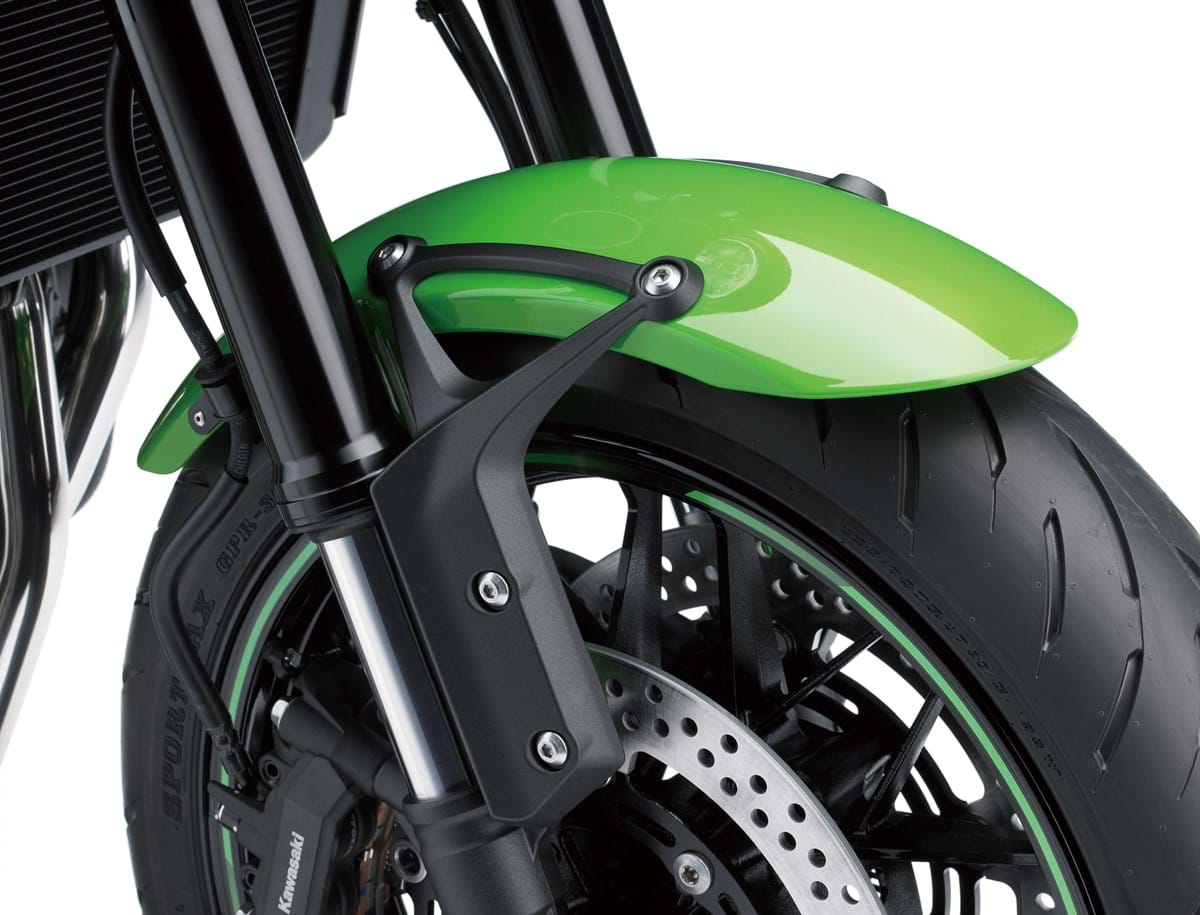 No real mods done to the bike, fender extender to the front. Modern bikes mudguards are way to short. Also added a radiator guard. A lot seem to be replacing the rear number plate hanger, but personally the standard one suits the Cafe' more than the standard bike. I may put heated grips on as I don't mind the cold, less keen on the wet. Rear hugger may get changed. I need to look at other's bikes rather than catalogue pics before major changes.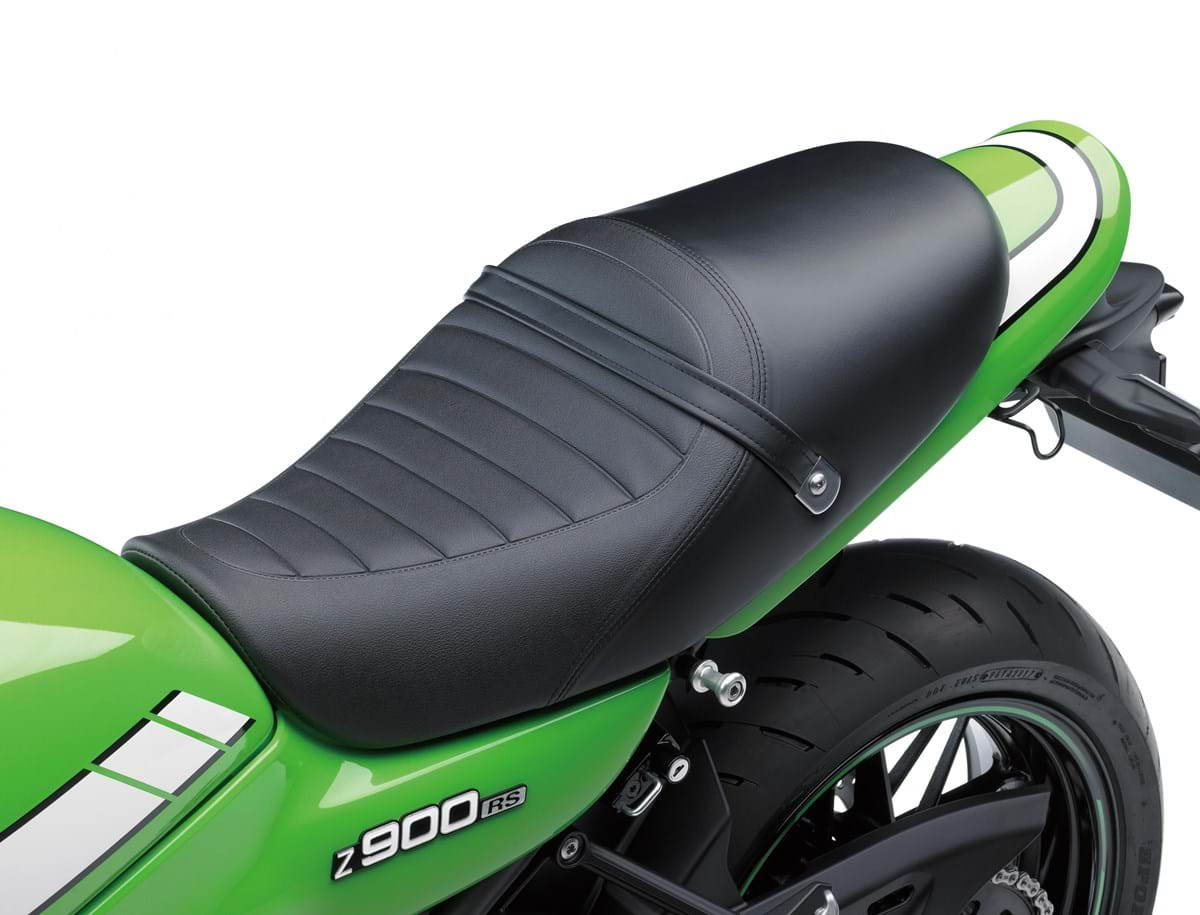 What's Not To Like
Seat is a little uncomfortable, I'm not skinny so maybe that's something to do with it. I won't be doing any touring or massive long rides on her, well not very often, so it's not really an issue. Fuel range is probably 150miles but I reckon you could be filling up at 120 to be safe by which time it's stretch your leg time anyway.
Overall
Love it, love it's looks. I open the garage and I smile and say 'gorgeous'. The rex is sulking in the corner.
- Colm C, 2018
Kawasaki Z900RS Cafe For Sale →
Price Guide
| Year | Dealer | Private | Part Ex | Mileage |
| --- | --- | --- | --- | --- |
| 2018 | £9,600 | £7,700 | £6,750 | 2,100 |
| 2019 | £10,650 | £8,550 | £7,500 | 750 |
Related Bikes
Z900RS - The Cafe without the fairing/screen, low bars or pillion seat hump.