Kawasaki Ninja H2 (2015) Real World Review
" Take this bike out on the open road, preferably with a few flowing twists and it comes into its own. Acceleration is literally eye watering and it goes round corners like it's on rails. "
✓Power, handling, awesome rear wheel, wins at Top Trumps!
×Eats tyres, thirsty, range, can get hot, practicality
What Is It?
The Kawasaki Ninja H2 is a legendary supercharged sports bike and is also available as the track focused H2R which adds wings and ups the power to 306bhp (for double the price).
Engine: 998 cc Inline Four, 197 bhp
Economy: 30 mpg
Range: 110 miles
Seat Height: 825 mm
What Is It Like?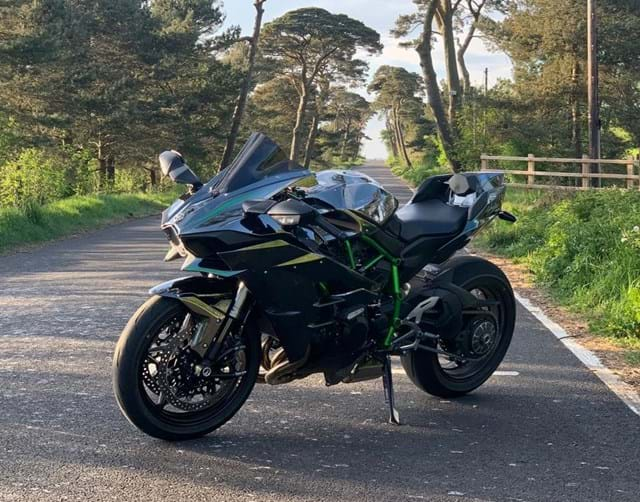 My Experience
I recently purchased a new Kawasaki H2. As an owner of a busy motorcycle dealership (Davy's Bikes) I have access to a wide range of bikes at my disposal and also have a few bikes for my private use including the latest Honda Super Cub, a Yamaha 250LC and a YPVS 350 31K but the H2 is the most extreme thing I own.
For every day use it's a bit impractical, with no rear seat and a compartment behind the seat that nothing bigger than a cloth and a small visor wipe fits in but I have other bikes if I want to commute or go touring.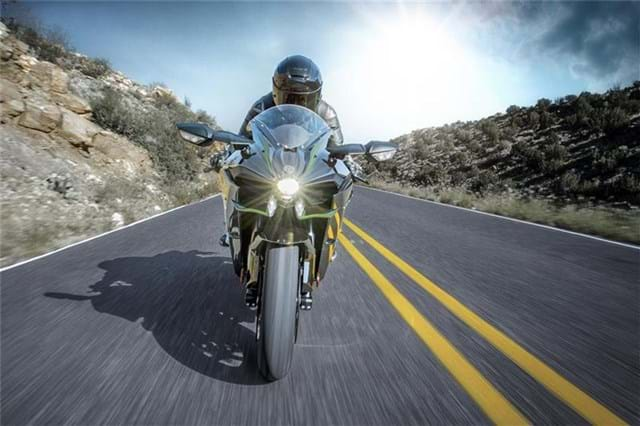 How Does It Handle?
Take this bike out on the open road, preferably with a few flowing twists and it comes into its own. Acceleration is literally eye watering and it goes round corners like it's on rails.
On the few occasions I get a chance to wind the throttle open and use the quickshifter to change gear the thing comes alive and goes into what can only be described as warp mode.
I've been able to use 99% off the 200 series tyres when cornering and the Brembo brakes are the best I've ever had on any bike.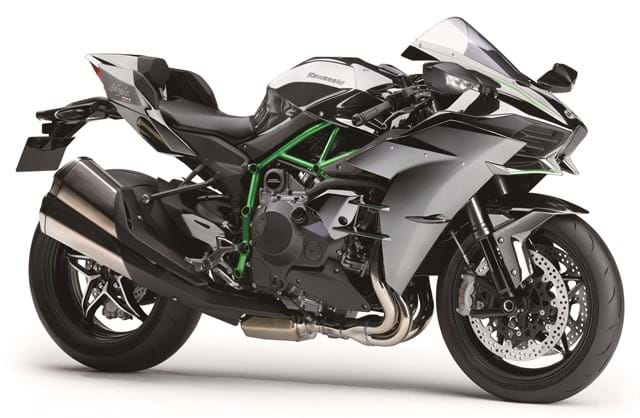 And In The Real World?
In the lower gears you nurse the throttle in and hang on while the engine note turns into a scream. When you let the throttle off again the supercharger sounds like there is a flock off birds wanting fed, chirping between your legs. 
But the majority of the time I'm riding the bike at less than quarter throttle and short shifting through the gears. This is enough to give you a thrill and as long as you keep one eye on the speed you shouldn't get into too much trouble.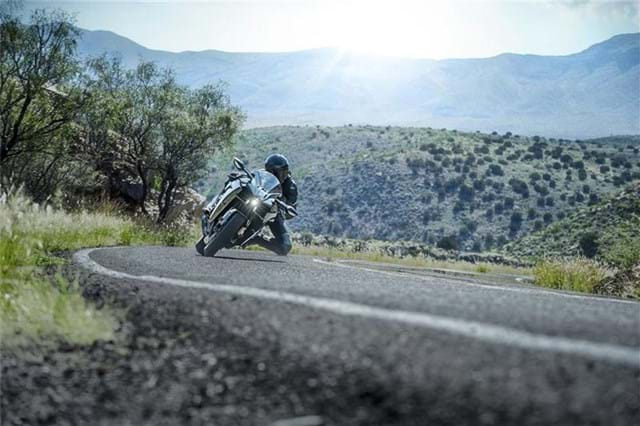 Any Downsides?
The downside is I'll be lucky to get 2,000 miles out of the rear tyre, it's incredibly thirsty and everywhere you park it there is a crowd round it when you return, so if you want to blend into the background forget it.
To Sum Up
All that said I think this one is a keeper. It will end up parked beside my beloved LC and my Super Cub.
- David M, 2019
Price Guide
Year
Dealer
Private
Part Ex
Mileage
2020
£25,700
£20,550
£18,000
2,100
2019
£22,600
£18,100
£15,800
3,700
2018
£20,400
£16,300
£14,300
5,100
2017
£19,100
£15,300
£13,400
4,200
2016
£18,750
£15,000
£13,150
6,400
2015
£19,350
£15,500
£13,550
8,400
Related Bikes
Kawasaki H2R - Track only full power version with 306 bhp.
Kawasaki H2 SX SE - Sports touring version with a larger tank, more comfort, more load capacity and a taller screen.
Add Your Review
Do you own this bike? We would love to hear anything good, bad, unexpected or that you have changed plus anything that a prospective new owner might find interesting or useful.