BMW S1000XR Review (2020)
"
It's the perfect hybrid of grown up comfort and unadulterated thrill seeking fun. It really is a piece of art.
"
What Is It?
The BMW S1000XR is a premium adventure style bike with some very sporty credentials and is powered by a Euro 5 compliant liquid cooled 999 cc inline four cylinder engine, putting out 162.3 bhp at 11,000 rpm and maximum torque at 9,250 rpm.
Specs
Seat Height: Average (

840

 

mm / 33.1 inches)
Weight: Heavy (226 kg / 498 lbs)
Economy: Average (40 mpg / 7.1 l/100km / 14.2 km/l)
Range: High (180 miles / 290 km)
Power to Weight: High (0.717 bhp/kg / 0.535 kW/kg)
Top Speed: Very high (160 mph / 257 km/h)
Pros
Loads of smooth power
Perfect all rounder
Wind protection
Two up comfort
Practicality
Suspension
TFT dash
Brakes
Cons
Pretty expensive with all the options
Can be costly on tyres
Mirror vibes
Hard seat
What Is It Like?
A bit about me
I'm a 26 year old 6ft 5", 235lbs, male and I've been riding for 9 years on the road but have been on 2 wheels since I was 3. My first road bike was the BMW F800GS which I loved.
To date I've been lucky enough to own 8 bikes and funnily enough 6 have been BMWs: F800GS, K1300R, a handful of R1200GSA and now my 2020 XR. The other 2 were a KTM 1290 Super Adventure and then a KTM 1290 Superduke GT.
Why did you choose it?
I set out for the XR last time around when I was in the market. At the time when the Mk 1 XR had just launched KTM had also launched the Superduke GT.
I was coming off tourers and wanted something a little more thrilling. I'm too tall for sports bikes so these two models offered a perfect balance.
There were a few quirks about the Mk1 XR that I wasn't a fan of (quickshifter, small screen, vibrations, chain drive, sensation for pillion) which led me to swaying for the Superduke GT.
To be honest it was definitely the right decision and my partner loved it also to the extent when we recently got back on the road that's all she wanted me to have.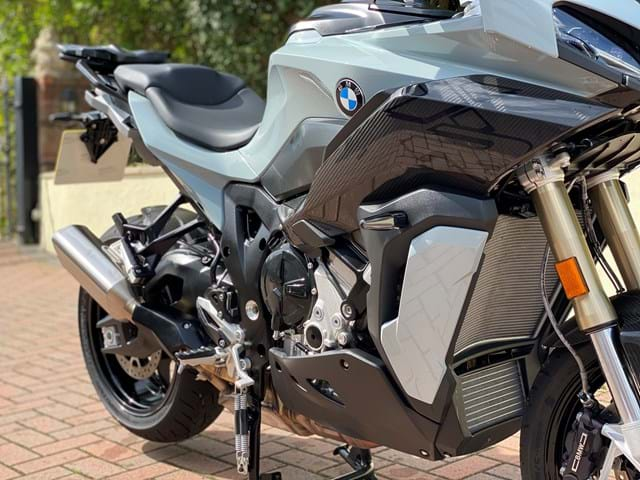 What is good about it?
The new Mk2 for me personally has cured the previous elements I didn't like. It's by far the perfect bike for me and ticks every box I was looking for: styling, sound, feeling, thrill, comfort and importantly two up comfort.
From the moment I get on to the moment I get off I'm smiling. Even my father, who's been on the road for the best part of 30 years, who has had major back surgery and not been able to ride, gets off smiling and grinning like a teenager while actually feeling comfortable.
I always wanted to get that super bike feel without being in agony from being folded like a pretzel and locked in place on a crotch rocket. I've finally got my wish.
I've never ridden a bike that encourages you to push it so far yet feel so safe in doing so. The electronic suspension is by far the best on the market and enables every rider to push it whilst being looked after and kept safe by the intelligence of the machine.
If you can't get on this machine, send it through the gears to 8,000 rpm and not smile then personally you have no right being on this kind of bike!
But it's not just the speed of the beast, the relaxed comfort and cruising side of life ticks all box's whether it be on windy roads on a coast, cruising the Welsh peaks or popping through the city. Not an ache or pain in sight.
The revised TFT and user interface now means you don't require a PHD in computer engineering to operate and it really adds that extra comfort to the experience.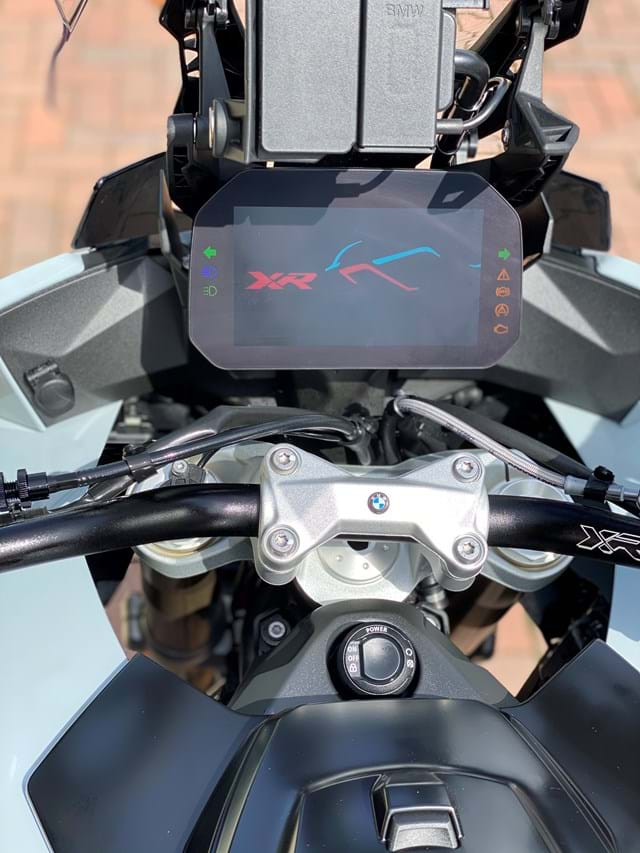 What could be improved?
Personally I don't feel there's anything major to be improved on. If I was to be picky the vibration in the mirrors is still something to be addressed, when you're cruising at motorway speeds the distortion is bad in the mirrors and makes it difficult to view.
The seat could do with a little revision as for some there have been complaints of discomfort and numbing due to the stiff plastic sides and shallow foam. The HP tall seat doesn't really add anything positive.
I miss the feeling off the shift-can motor ferocity but in turn it's said this has helped reduce the vibration through out the bike.
Apart from that I really can't think of anything I would want changed. It really is a piece of art.
What's the economy like?
The economy has improved and I suspect this is to do with the longer gear ratios. On a cruise I've hit 43 mpg but more realistically I sit around the 32-35 mpg mark as I personally ride quite aggressively.
Any mods or upgrades?
I'm looking to get either a custom seat or re-shape the standard seat for enhanced comfort on longer ride outs with my pillion.
I miss the more enhanced pop and crackle from the old XR. The new one still has it but it's more grown up and subtle so I've ordered a new Cobra Hypershot slip on which is sure to bring back the more immature pop and crackle through the box, which lets be honest makes all big kids smile.
Apart from those main mods I'll run with the usual safety purchases, engine cases / radiator and oil cooler guards to protect the beauty she is.
How is the engine?
The engine is phenomenal, it's pure exhilaration whilst keeping you safe on the road. Some may argue that it's not frightening enough but for the majority of riders who can't take it to the track it gives you more than enough for the limits of the road without you thinking hmm I need more.
The gearing is nice and strong, running through the range rather than revving out and sacrificing the top end.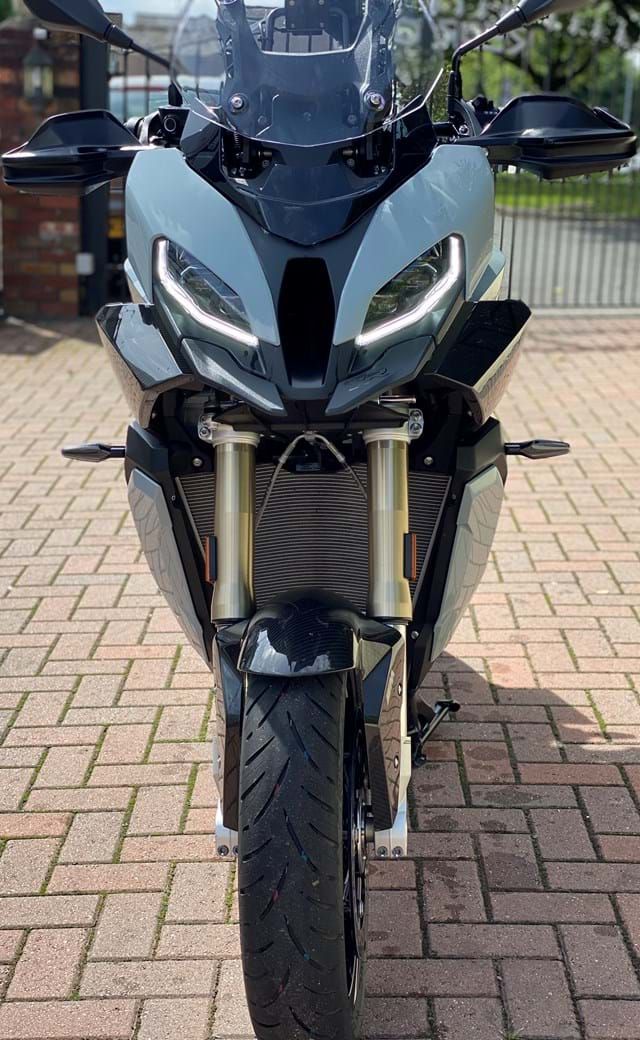 How does it handle?
Like a dream! The lean counter is very addictive and can quite easily encourage you to push further than your limits. Although it makes for great bragging rights at your local bike stop.
The new suspension is very impressive. For a tall bike they've really found the sweet spot to be able to hit seriously low lean angles and it actually makes you feel like you deserve to be down there. I've never felt a bike that makes you feel quite so safe.
What are the brakes like?
I was hesitant when I saw the brakes were no longer Brembos but the new BMW branded Hayes calipers have every bit of stopping power and bite you could want. They can be a little sharp at low speeds through crawling traffic but I'd rather that than spongy.
The Hill Assist is also a fantastic feature and now that you can control it off and on with a squeeze of the brakes makes it even better.
Is it comfortable?
Yes I find it perfect in all aspects of comfort. The seat could do with a little revision for the 3 hour plus mark on a longer ride out to make it more sustainable. But it's not bad enough for me to say it's uncomfortable.
How reliable have you found it?
I'm 1,300 miles in and whilst there's a long road ahead so far it's been flawless.
To sum up
It's the perfect hybrid of grown up comfort and unadulterated thrill seeking fun.
- Luke C, 2020
Price Guide
Year
Dealer
Private
Part Ex
Mileage
2022
£16,000
£12,850
£11,250
1,200
2021
£15,900
£12,700
£11,150
2,100
2020
£14,000
£11,200
£9,800
3,700
How to use the price guide
Add Your Review
Do you own this bike? We would love to hear anything good, bad, unexpected or that you have changed plus anything that a prospective new owner might find interesting or useful.