Yamaha FJR1300 (2006) Real World Review
" I actually can't rate this machine highly enough and it has definitely made me feel that I'll always want an FJR in my stable. "
✓Comfort, smooth power, handling, protection, perfect two up, runs cooler
×On the heavy side, tallish seat
What Is It?
The 2006 Yamaha FJR1300 is a super popular premium touring bike which was originally launched in 2001 and updated in 2013.
Engine: 1,298 cc Inline Four, 142 bhp
Economy: 40 mpg
Range: 220 miles
Seat Height: 805 mm
What Is It Like?
Choosing the FJR
The FJR Gen 2 is simply a superb machine. I started biking on a Yamaha and to be honest it is all I know, I had a 600 Fazer and was considering a jump to a Kawasaki GTR.
Speaking with a bike cop on a bike safe ride out I was telling the officer how I intended on buying a GTR. The officer convinced me to go for the FJR instead because it has much better and much nicer handling'. I'm really glad I did.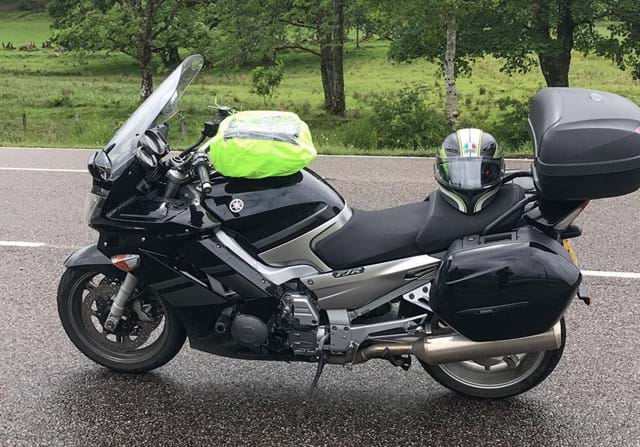 First Impressions
I purchased my bike in Macclesfield and my first journey, as with a lot of people, was the journey home. I live in Northern Ireland so had about 260 miles plus a ferry journey. I fell in love with mine that day.
My 2009 FJR1300AS model has the YCC-S electronic clutch shift system, which I'd originally been wary about, but it absolutely blew my mind. I love the system, it's smooth to change and has instant up or down shifts. It adds to what is already an amazing package.
The 1,300cc engine delivers a smooth surge of torquey acceleration in almost any gear and at almost any speed.
Handling
The handling took me by surprise. Coming from a little 600 I expected it to be almost wrestling with a monster at twice the weight. This is not the case and I honestly believe this would out handle my old Fazer, even two up.
One of my main reasons for wanting something like the FJR is because I wanted to introduce my better half to the world of biking and I thought this would be a much better introduction than a small 600. I was right, she loves it and she now badgers me to go out on runs. How lucky am I?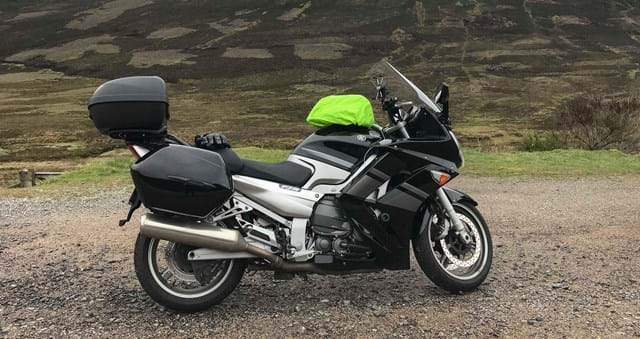 Practicality
We've gone away for a few weekends and the Yamaha panniers coupled with a top box gives us ample room for all we need and even a little more. I spent five days touring Scotland with mates in the rain and it just excelled yet again.
It wears out tyres at the same rate as any touring bike but the fairing and touring screen are fantastic for keeping the weather away. The digital read out and clocks are superb. They are really easy to read, even in heavy rain at night.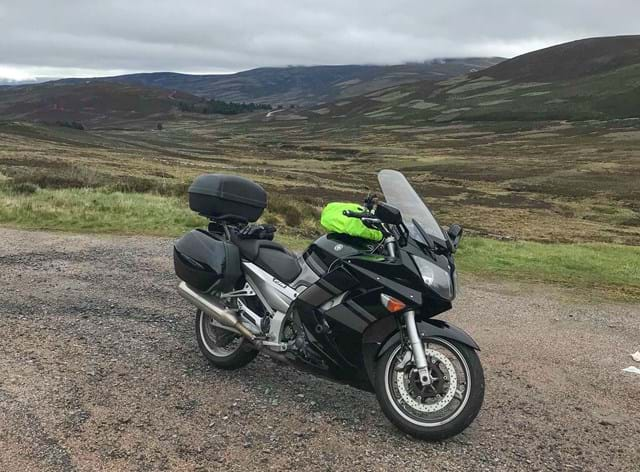 Any Downsides?
My only warning for potential new riders is to watch out for the top heaviness. This has caught me out and my FJR has been laid down a couple of times, so definitely fit crash mushrooms.
Other than that I really can't think of anything. Cruise control would be nice, but that's on the Gen 3.
To Sum Up
I actually can't rate this machine highly enough and it has definitely made me feel that I'll always want an FJR in my stable. It is an amazing all rounder so if your thinking about it I say go for it, just look out for Spiders (Google will tell you what they are).
- Hector H, 2019
Price Guide
Year
Dealer
Private
Part Ex
Mileage
2012
£7,000
£5,600
£4,900
13,900
2011
£6,400
£5,150
£4,500
15,400
2010
£5,900
£4,750
£4,150
16,900
2009
£5,450
£4,350
£3,800
18,200
2008
£5,000
£4,000
£3,500
19,400
2007
£4,600
£3,700
£3,250
20,600
2006
£4,300
£3,450
£3,000
21,600
Add Your Review
Do you own this bike? We would love to hear anything good, bad, unexpected or that you have changed plus anything that a prospective new owner might find interesting or useful.