Lexmoto Monza Review
✓Value, sporty looks, USB charger, balanced handling, acceleration
×Not enough room for a full face helmet, top speed, parts / upgrades availability
What Is It?
The 2017 Lexmoto Monza is a learner friendly budget scooter.
Engine: 125 cc Single Cylinder, 7 bhp
Economy: 80 mpg
Range: 110 miles
Seat Height: 770 mm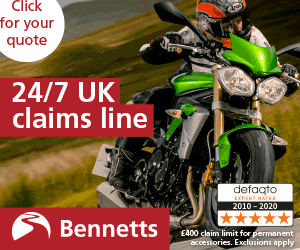 What Is It Like?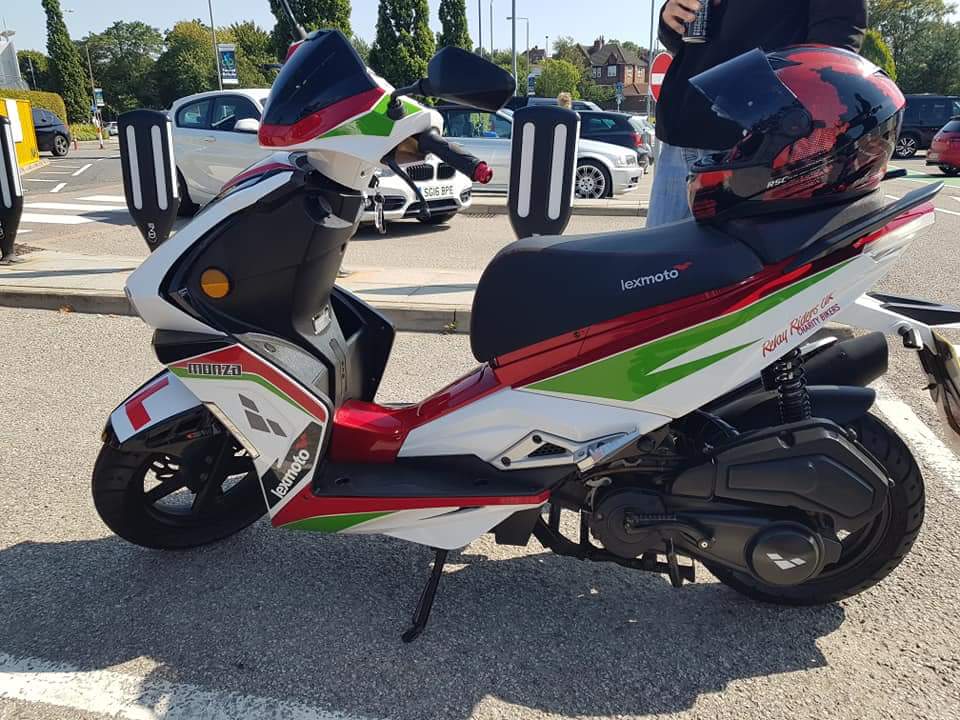 My Experience
As a Lexmoto owner what can I say, where do I start? The Monza has been my first bike since being a 20 year old. I'm now in my 40s and wanted something as a daily commute to work. I'm pleasantly surprised how much they've changed.
I purchased this in October last year. The bike was and still is ridden nearly every day no matter the weather, it went through last year's Winter and so far apart from a quick touch up on the exhaust that's the only rust I've had.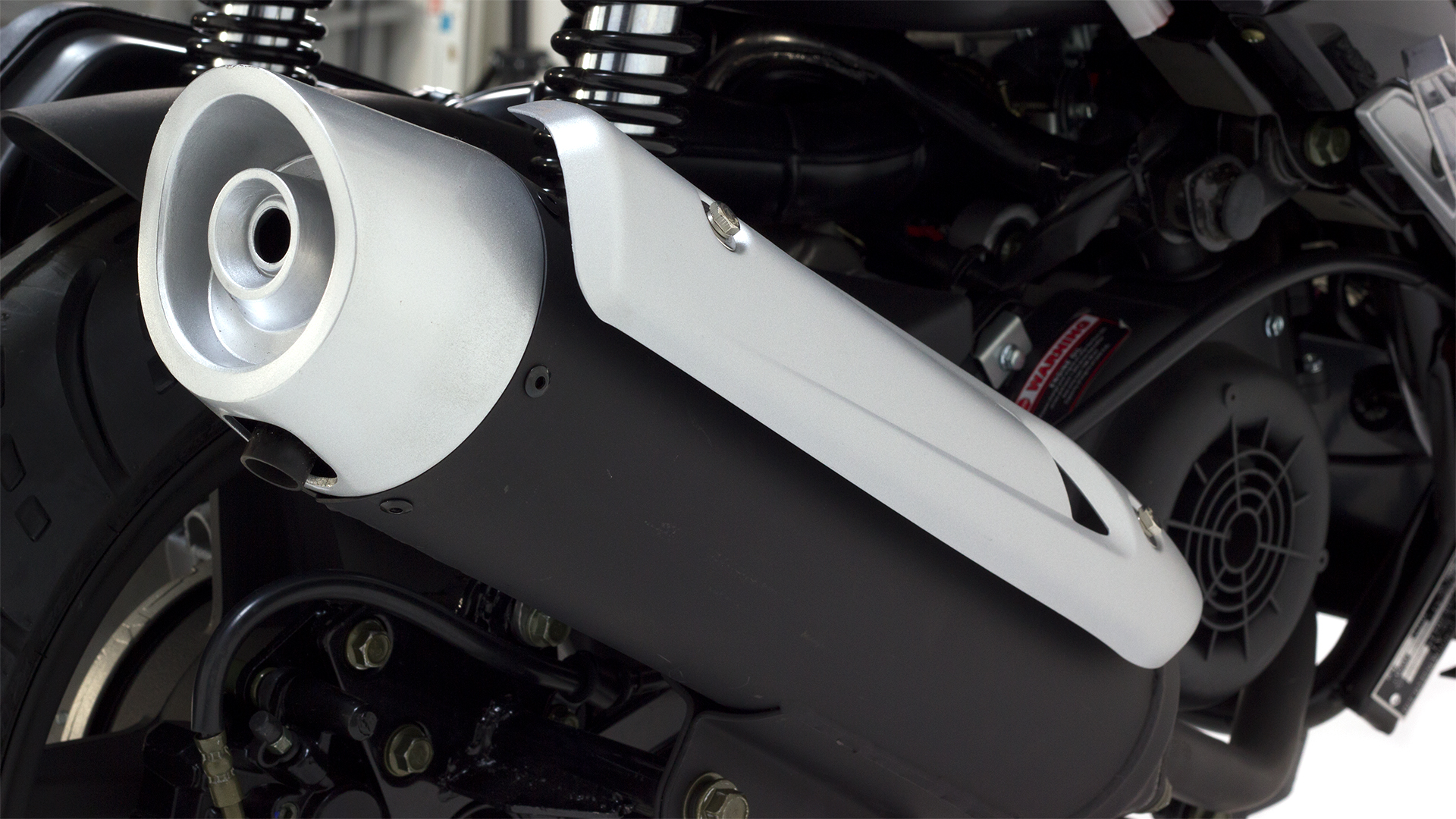 What Have You Changed?
Having done 5,500 miles on it the rollers, variator and drive belt have been replaced. Also a new throttle position sensor because the old one caused the Monza to idle above 2,000rpm.
I've changed the standard indicators for some spearhead LED indicators, as the originals let water in and added a Chameleon headlight tint.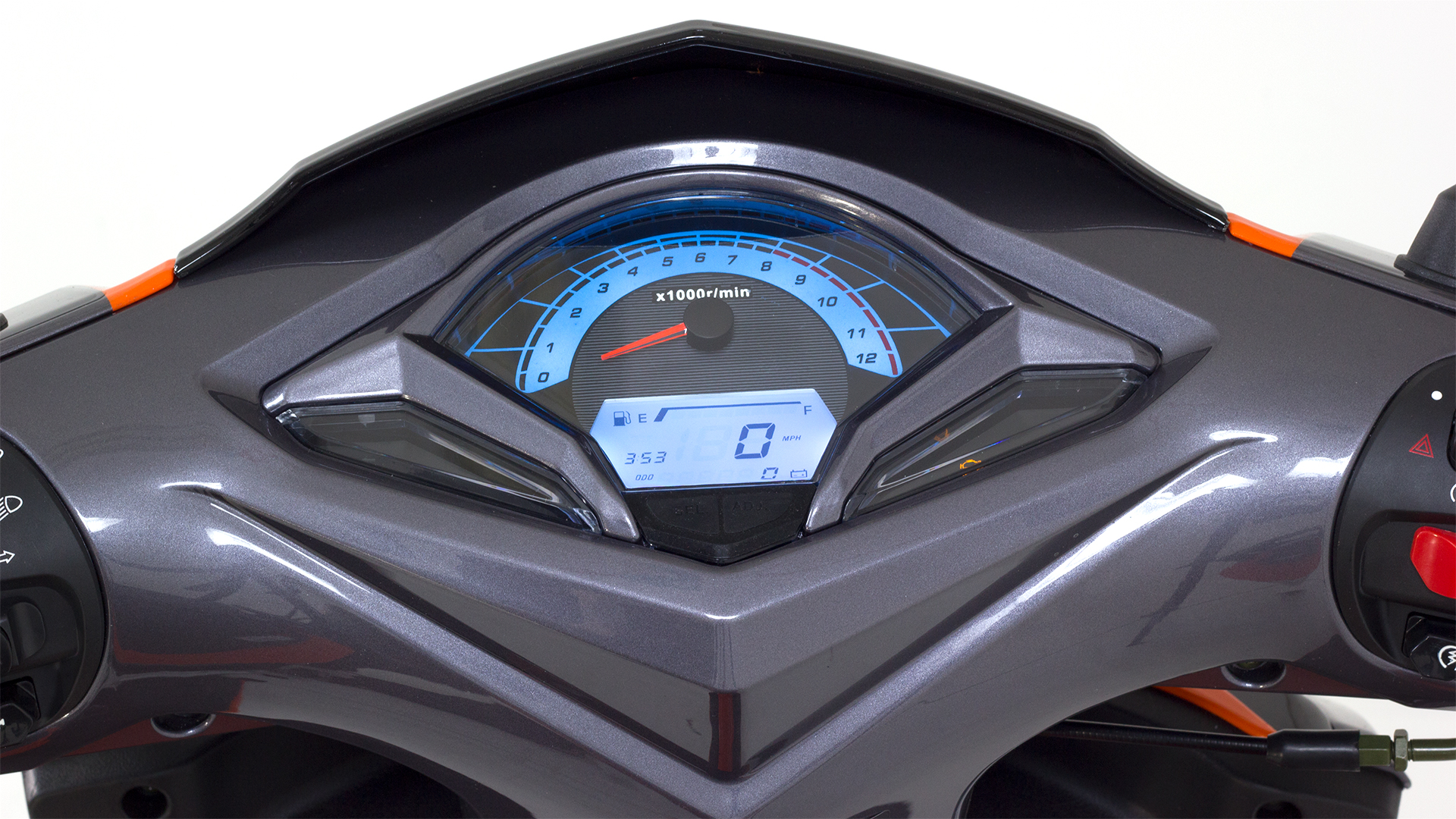 Pros
The bike is very well balanced.
It's got nice off the line acceleration without a doubt.
It looks very sporty and stirs quite a bit of interest.
The bike is very economical - it costs £5 to fill the tank and you'll get about 80 miles to that.
Cons
There are no aftermarket parts currently available since I've had the bike.
The top speed isn't great. I've had about 58 mph from it, but I'm more than happy with that as it can keep up with most traffic.
To Sum Up
Having owned this for 12 months, would I recommend it for someone looking for a new bike? Yes, most definitely.
- Richard S, 2018
Price Guide
Year
Dealer
Private
Part Ex
Mileage
2017
£1,550
£1,250
£1,100
5,100
Get The Gear To Go With It
The Second Opinion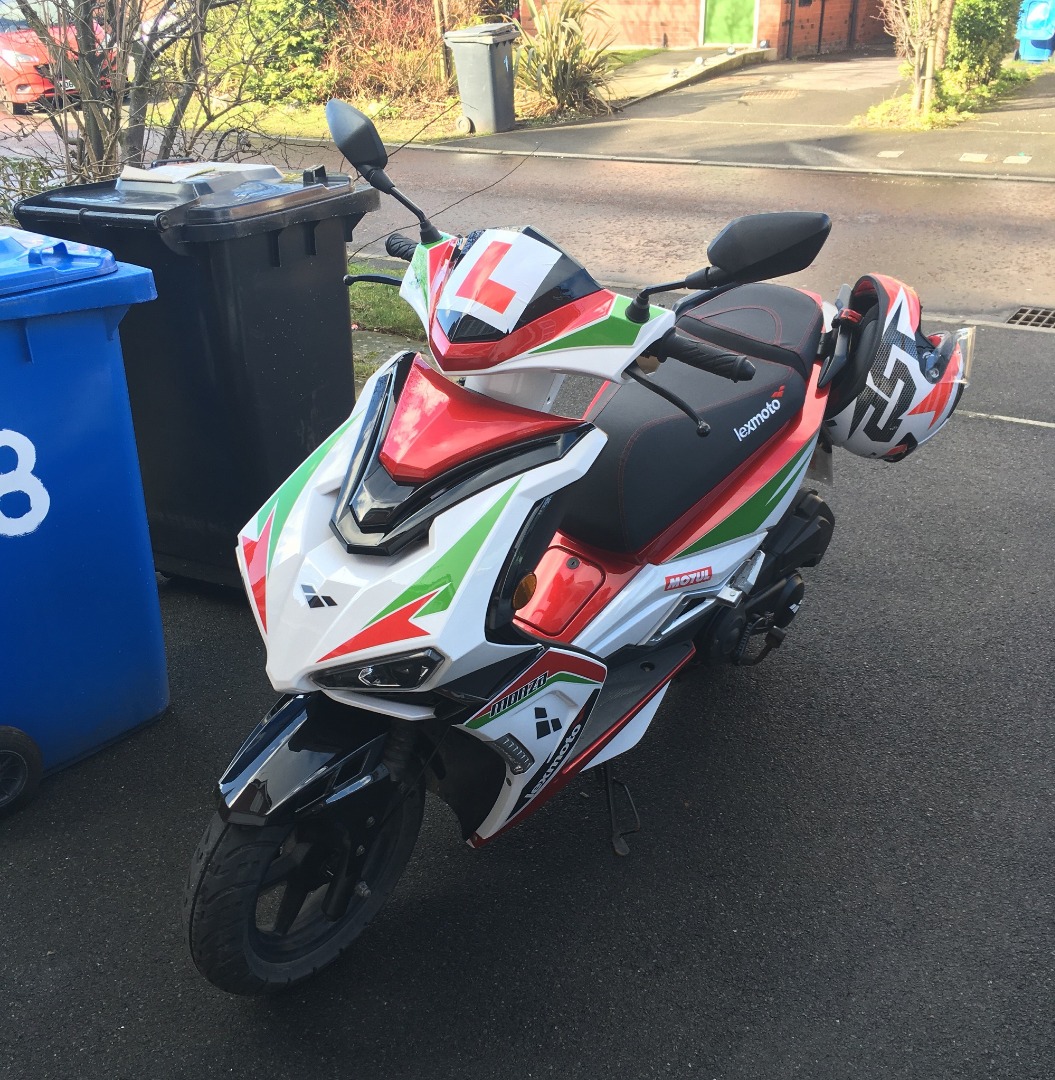 Living With It
I have had my Lexmoto Monza 125cc since November 2018 and it does really well for, as people say, a Chinese bike. I love it, it handles really well, takes corners with ease, it looks great and sounds good as well.
I've seen reviews of people saying it's not fast enough it only does 55mph. Well I've had more than that out of mine and if you ride on the right roads you can get another 10mph easy. Mine pulls along doing 50mph up any hill and on the right roads 65mph. I know this for a fact as I had mine doing 65mph down the Daresbury express way last Saturday.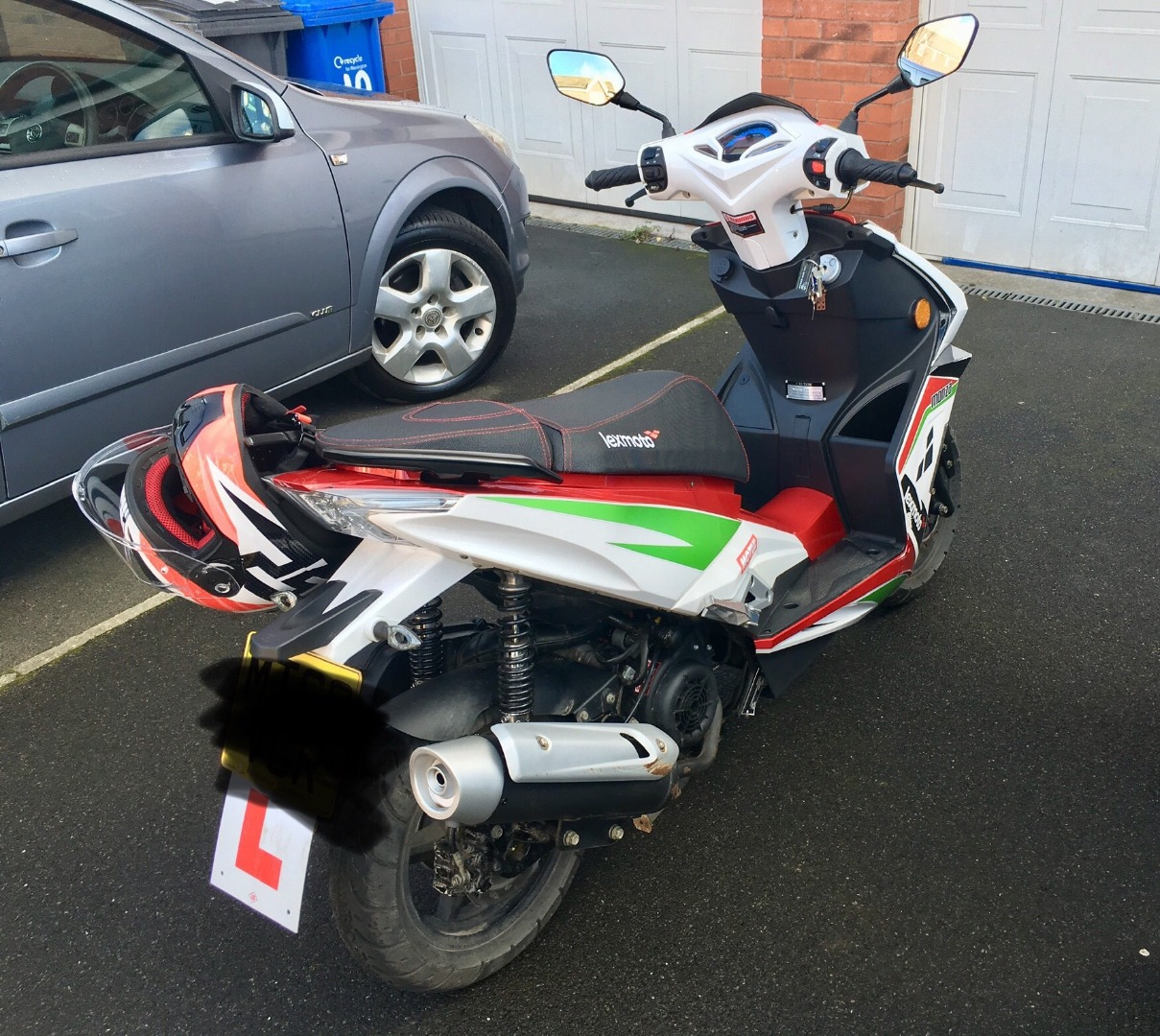 Has Anything Needed Fixing?
I had a few faults with my bike when I first bought it. The the fuel gauge was not working but was replaced under the warranty so I really can't complain. The only other thing is that sometimes it lags a little bit due to air pressure in the tyres being low, due to cold weather but that is a relatively easy fix.
To Sum Up
All in all I think it is a great bike and great value for money. I am planning on getting my self another Lexmoto for the Summer but can't choose between the Diablo, Chieftain, LXR, Adrenaline or Venom / Viper.
For anyone interested in buying one of these bikes in the Cheshire area I highly recommend you go to Revolution Scooters in Warrington as they provide a brilliant friendly service and really do look after their customers.
- Chris T, 2019
More Info
Check out this video from Lexmoto.
For more reviews and launches check out BikeSocial.