KTM Duke 390 Review
What Is It?
The 2017 KTM Duke 390 is an A2 licence friendly naked bike which was first launched in 2013 and which saw a major update for 2017 featuring a colour TFT dash and LED lighting.
Engine: 373 cc Single Cylinder, 43 bhp
Economy: 60 mpg, 180 miles
Top Speed: 105 mph
Seat Height: 830 mm
Dry Weight: 149 kg
RRP: £4,600
| | | |
| --- | --- | --- |
| What Is It Like? | | ★★★★★ |
| | |
| --- | --- |
| ✓ | Trick dashboard and cool LED lights, power, handling, economy |
| | |
| × | Finicky day/night mode display switching, non-adjustable fork |
2017 KTM 390 DUKE REVIEW
I'm probably not a very typical Duke 390 owner: judging by the various online forums their main owners seem to be young people of both sexes relatively new to motorcycling and perhaps 'working their way up' to bigger bikes. I actually 'worked down' from a Ducati, being attracted to the bike by reviews describing its lightness, agility, performance and relatively low price. It also appealed to the hooligan in me with its lines and finish (I opted for the white version). As a (very young) 64 year old I have owned many mostly British motorcycles over the past nearly 50 years (they weren't classics back in the day!) but I'm still in awe (and a bit scared) of the performance of big bikes that started to come onto the market in the 1970s, so certainly wasn't looking for anything that could do twice the national speed limit. This is the first new bike I have ever purchased…….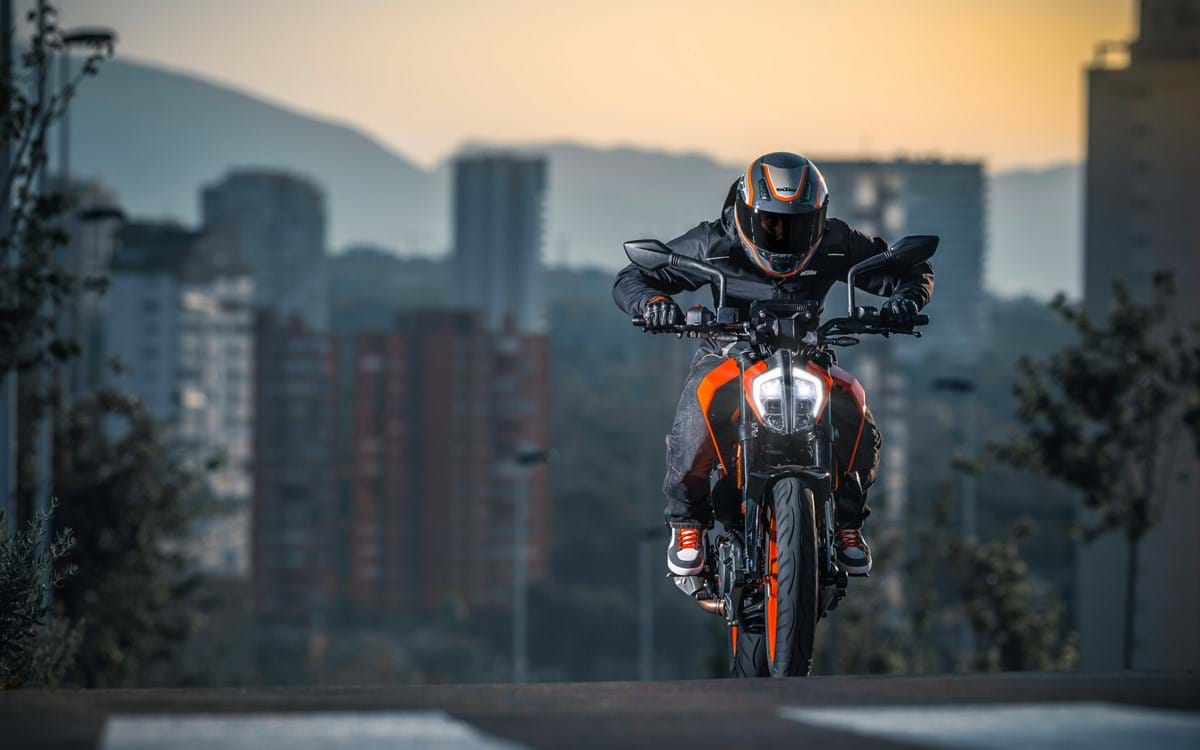 After a wait of about two months I collected the bike from Portman's in Glasgow (the largest bike they sold – the rest being a strange assortment of Chinese bikes with recognisable classic names) in July 2017. I have now owned it for a year and put on about 3500 miles. Most of this has been long runs of 150 miles plus – I don't use the bike on a daily basis. I have done long motorway journeys as well as twisty local back road runs up Scotland's west coast.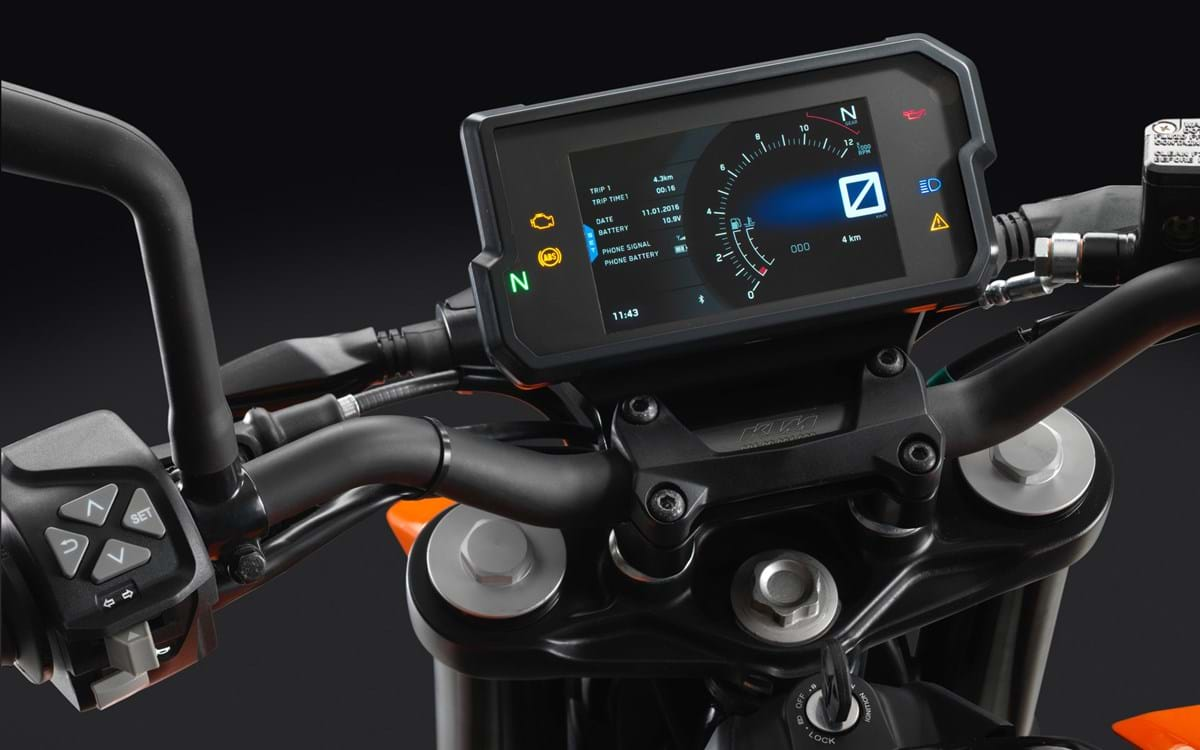 So what's it like? It's light (I could pick it up without breaking myself if I should ever drop it) and manoeuvrable with a good turning circle, holds the road well and has good enough performance to suit UK road conditions and speed limits. When you need to you can easily cruise at 80 plus and still accelerate up to over 90mph. I have little desire to find out the top speed – going on the very useful colouring of the rev counter – 90 plus is approaching the red line at 10,000rpm. I love the dash unit with all the information it gives the rider (and its ease of use) even through some of the figures are too small to pick up with my ageing eyesight when riding. I have never had the optional Bluetooth device fitted and can't see why I would want to. Comes with a good toolkit that just about fits in under the seat (that I have never touched) and a comprehensive handbook. No idea about fuel economy but tank good enough for 150 miles or so.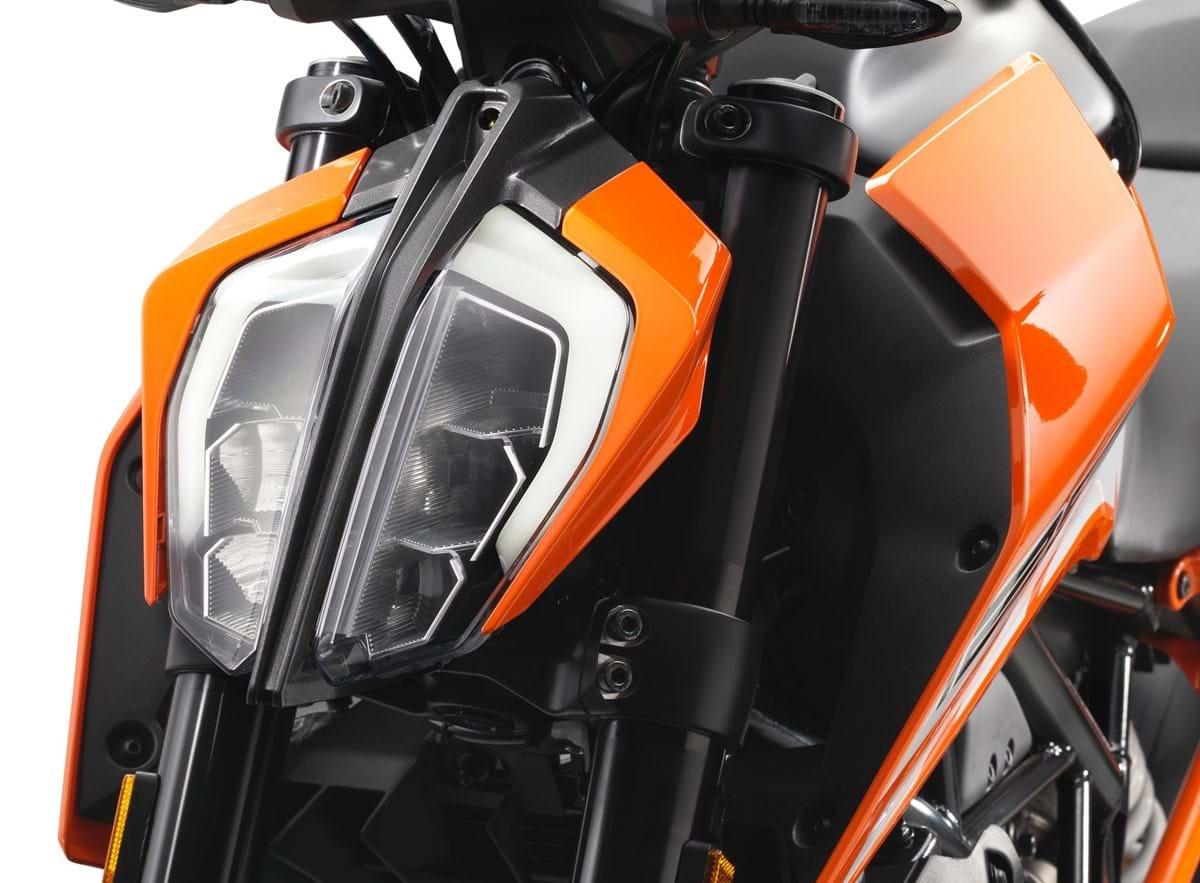 Problems: I haven't had any but have read of others having electrical issues. I got it serviced by the dealer at 600 miles and will do so again soon (its due after a year or 4650 miles) so as to maintain the warranty. I changed the oil (15-40 Putoline Sport4) and filters as Summer began at 1641 miles.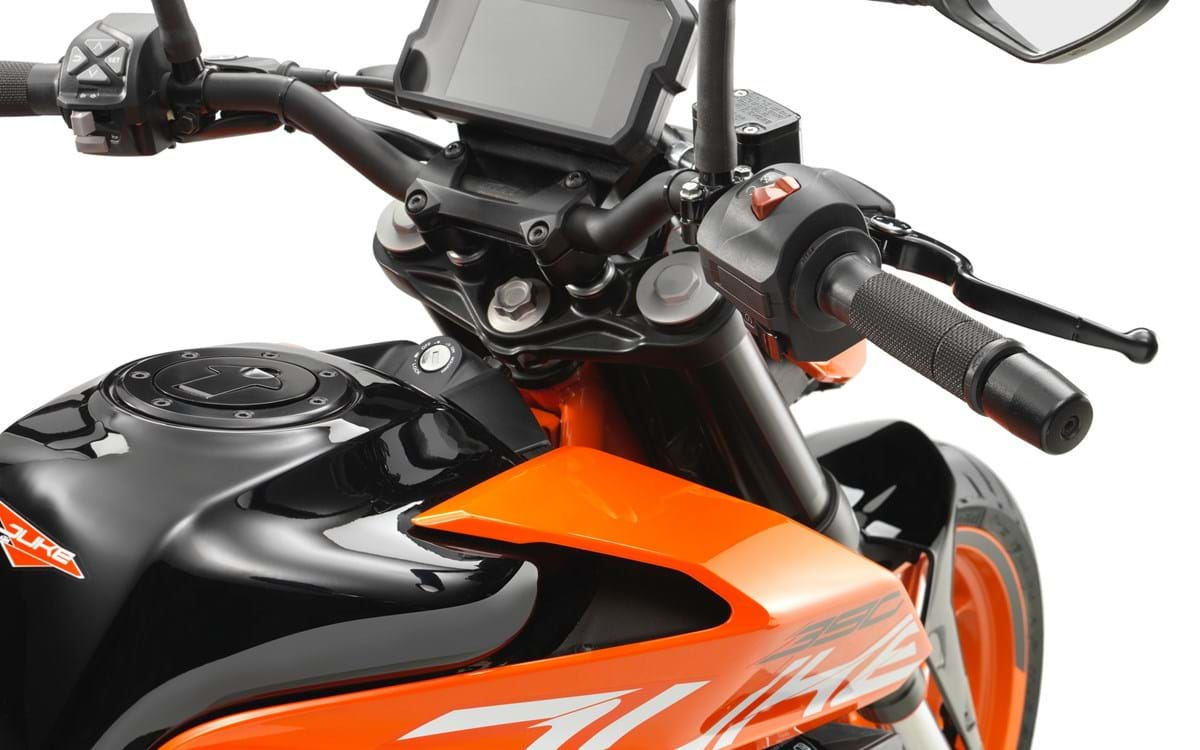 Customising: I ordered the bike with a 'touring set' comprising 'ergo' seat, panniers (and fittings to the frame) and small tank bag (they weren't ready when I collected the bike as they are not made in India which the bike of course is, but were fitted at the first service). The panniers are fairly small, lock on and are easily detached: good enough with a backpack for anything short of a full camping trip. The tank bag is useful as it is big enough for a rainsuit (very necessary in the West of Scotland) and detaches very easily for tank filling. I also fitted an R&G tail tidy (I didn't like the projecting tail) and a white arrow exhaust (the original looks cheap and fragile). I have also fitted a KTM flyscreen which has been disappointing – its tiny but does stop flies and protect the dash unit, but does little to prevent wind pressure at high speed – I might get a bigger one as these are now available. I have also added leads from the battery for a mounted Sat Nav and separate USB power outlet. I keep it clean and check chain lubrication etc after every run.
Verdict: a fabulous all round bike and definitely to be recommended. Love it and plan to keep it for a while with no plans to 'step up' (been there/done it!).
- Colin T, 2018
Price Guide
| Year | Dealer | Private | Part Ex | Mileage |
| --- | --- | --- | --- | --- |
| 2017 | £3,450 | £2,750 | £2,450 | 3,700 |
| 2018 | £3,750 | £3,000 | £2,650 | 2,100 |
| 2019 | £4,750 | £3,850 | £3,350 | 750 |
The Second Opinion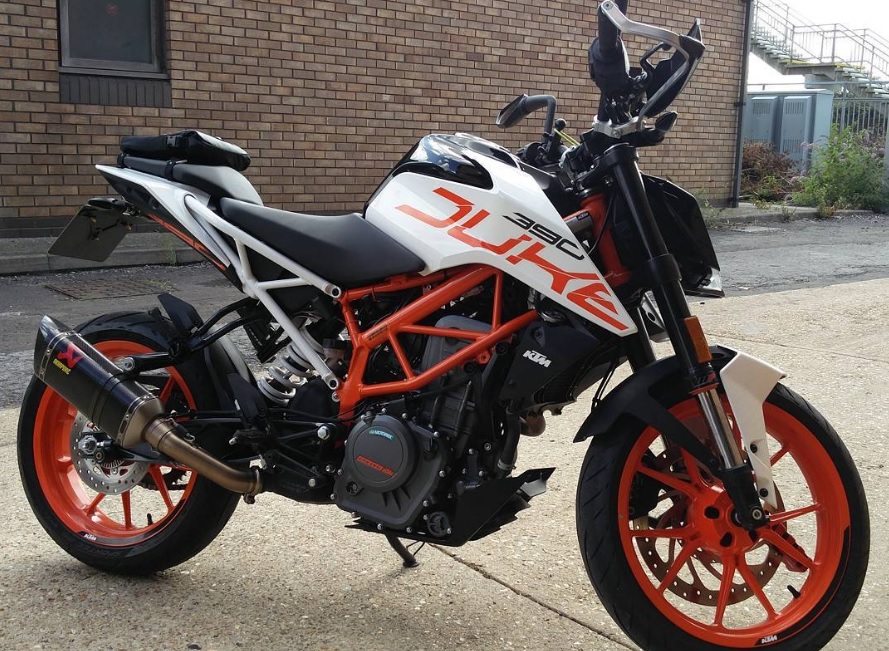 I've owned my KTM Duke 390 for almost a year, I was told that it was the first white registered model in the UK, purchased it from Jim Aim Racing in Braintree to which I had sold my previous bike, a Gen 1 KTM Duke 125 which I rode for 18 months on a CBT. I am a maturer rider (by age) at 38 years old, I got into riding to save money on my commute, I have always had an interest in motorcycles and followed motorcycle racing since I was a child.
I chose KTM as it is a little different from the main stream manufacturers and when getting into motorcycle ownership Jim Aims steered me in the right direction and has been really helpful. They are a real credit to the franchise and motorcycle community, part of the criteria I set myself. I wanted an MX5 of the bike world and I've found it.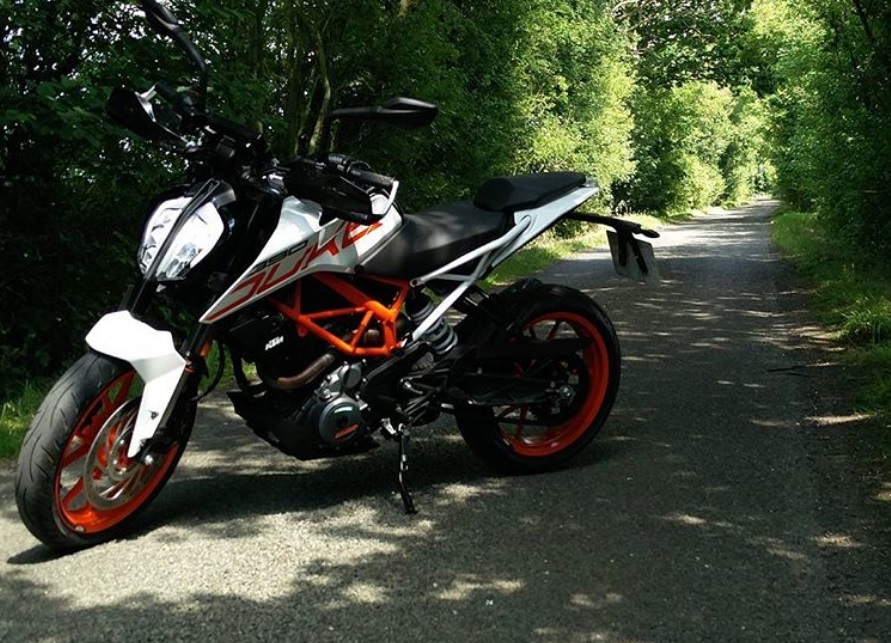 Now to the bike, I purchased it with an Akrapovic slip on exhaust (sounds great with the DB killer removed) and KTM Aluminium hand guards. I got through my run in period in a month. Most of my riding was commuting, regardless of the weather I would be on my bike. I squared off the rear tyre in 3K miles, when I took this back to the dealership to change and have heated grips fitted they updated the firmware for the headlight, there had been reports of the headlight dropping out for a moment.
I absolutely love the bike, considering it is a small capacity bike it performs really well. I live in the countryside where you cannot really get over 50/60mph so it is ideal, the bike pulls strongly up to those speeds and is really enjoyable on the twisty roads.
I have done some duel carriageway riding, it can comfortably do 70mph if needed will nip up to 80mph but as you can appreciate this isn't really what its made for.
During winter riding the headlight is brilliant, I would go as far as saying its better than my cars headlights. I have booked in for my next service as I have just cleared 4K miles.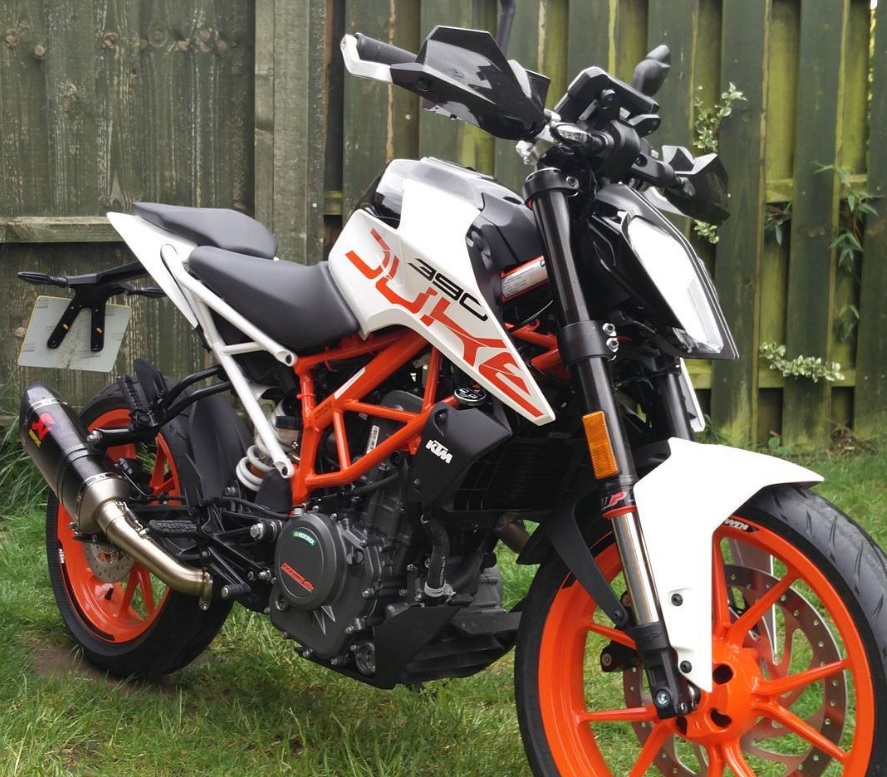 Changes I have made to the bike
Akrapovic Slip on
KTM Aluminium Hand Guards
KTM Heated Grips
KTM Windscreen (although small it does help)
Kriega US5 saddle bag (waterproof & big enough for a disk lock)
KTM MyRide
R&G Tail Tidy
Good Points
Great fun
Good amount of power and you can use it all
Handling
Sounds great, Braap
Economical at 56mpg on short runs
Bad Points
Being a single, give it time to warm up before riding
Display can react to day and night mode by shadows (would be nice to over ride)
KTM MyRide (doesnt work with my OnePlus handset without the power hungry app)
- Aaron M, 2018