Ducati Scrambler Desert Sled Review
What Is It?
The Ducati Scrambler Desert Sled is an A2 licence friendly retro off-road style bike which saw a minor update in 2019.
Engine: 803 cc V-Twin, 75 bhp
Economy: 45 mpg, 130 miles
Seat Height: 860 mm
Wet Weight: 207 kg
RRP: £9,395
| | | |
| --- | --- | --- |
| What Is It Like? | | ★★★★☆ |
| | |
| --- | --- |
| ✓ | Loads or torque, looks great |
| | |
| × | Range, mirrors, can get hot |
I took the wife for a coffee at the new Ducati dealership in Glasgow a year ago this week and on leaving the dealership I had purchased a brand new Desert Sled. I got a great deal and asked for a new Arai helmet to be thrown into the deal worth £500 so new bike, lid and coffee.
As a 46 year old this was my first bike in 10 years and my last bike had been an Aprilia RSV Factory so I was more used to the pocket rocket bikes. The sled in my eyes just ticked so many boxes aesthetically so it was a no brainer for me although I still had worries about Italian build quality and electrics.
Since owning the sled I have kept it stock other than removing the ugly antler mirrors, I now have done 4,500 miles which I didn't expect to do but the thing is so much funny its difficult to not take out.
With regards to issues I have had two problems firstly pre-first 600 mile service the paint rubbed off from the exhaust shield and the instrument panel sporadically stopped displaying any info i.e. speed revs etc.
I googled the paint issue and couldn't find anyone who had the same problem so I was just unlucky and the dealer replaced within the week, with regards to the instrument panel what with it being temperamental the dealer stated they couldn't find a problem however it got worse and resulted in me getting a speeding ticket having gone through road works and getting caught going through an average speed camera. On return from my trip the dealer immediately replaced the faulty instrument panel so to be fair minor issues that were quickly sorted.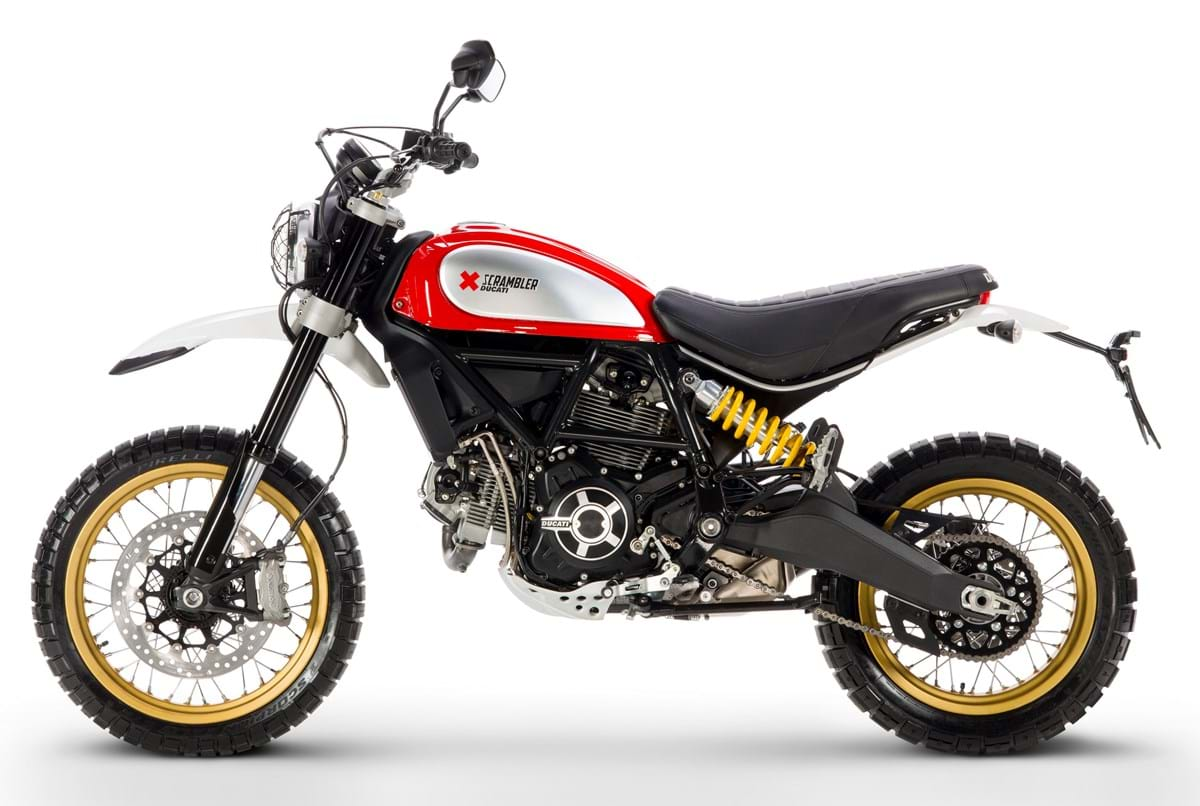 My initial worries with the sled was the fact that it was a naked bike and would be uncomfortable however my first longish trip was by accident March 2018 the start of a glorious spell of weather up here in Scotland however still a nip in the air.
I took the Sled for a local blast around Loch Lomond but decided to continue North, Glencoe, Mallaig Skye, Applecross, Inverness through the Cairngorm mountain range Perth then home. The thing was so much fun on windy empty Scottish Roads that I kept going.
I instantly had an understanding of the bike and loved it, the journey through the Cairngorm's was at 03.00 hours and I seriously thought I was going to come down with Hypothermia. A 132 mile fast blast took me to the Balhaldie services between Perth and Glasgow so the fuel range was adequate.
I found that if I stayed loose on the handle bars the buffering wasn't too bad and the seat although pretty hard was absolutely fine for a 110 miles or so and then having to refuel allowed me to have a stretch and continue on so a 700 mile nonstop trip was a blast that I found gave me the desire to do more.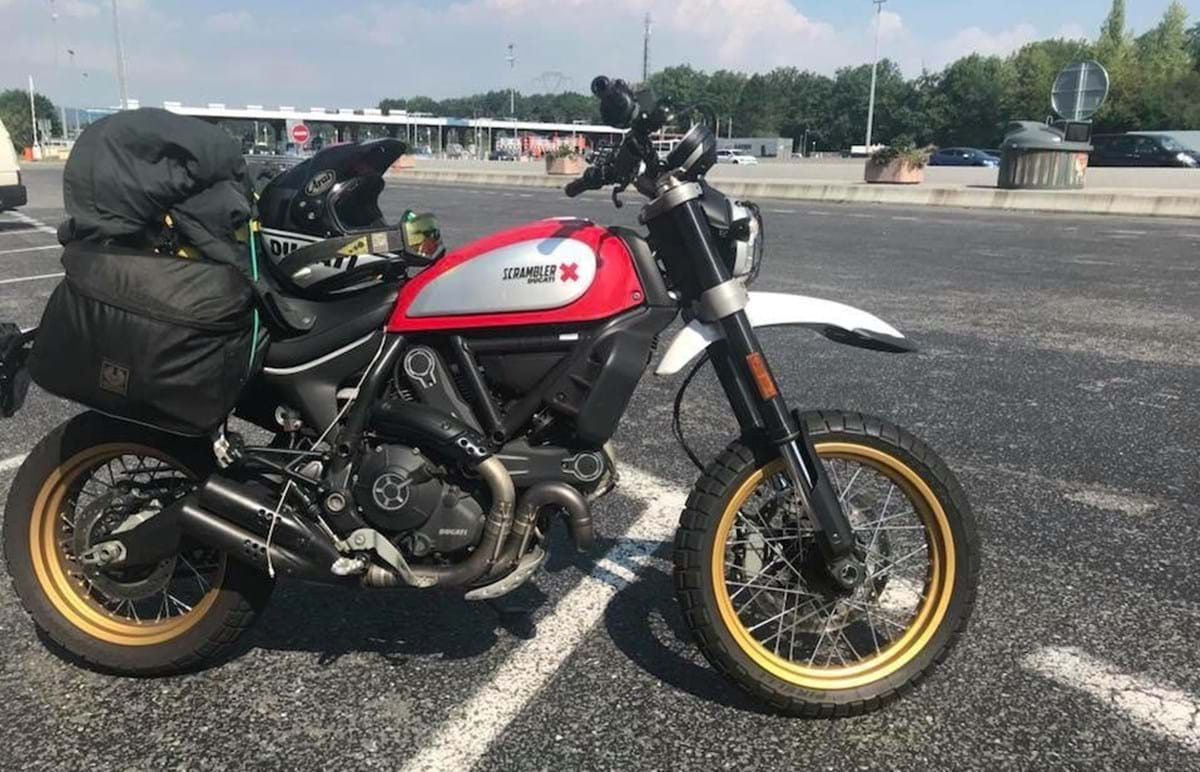 August 2018 I was due to meet friends in Morzine on the French Swiss border for a week's mountain biking I usually travel down by van, after my earlier blast around Scotland I wanted to do more big mileage riding. I also fancied no organisation just me and the bike, no route, no hotels and no pre-planned destinations.
I left Glasgow at 10 o'clock in the evening and the first 100 miles to Carlisle on the English border was the worst wettest weather I had ever driven in. On crossing over to England the rain stopped and it was a non-stop other than fuel down to Dover. I had no route, nothing booked and no plans other than to ride the sled.
380 miles later I arrived at Dover and booked a crossing to Calais, arriving in glorious sunshine. I then headed to Paris where the weather was in the 40s so it was great to strip down and drive in t-shirt and denims. I'm that guy I know, I know I shouldn't, and whilst over taking at 90 a wasp got in between my helmet and goggles and stung me on the cheek. That was a laugh.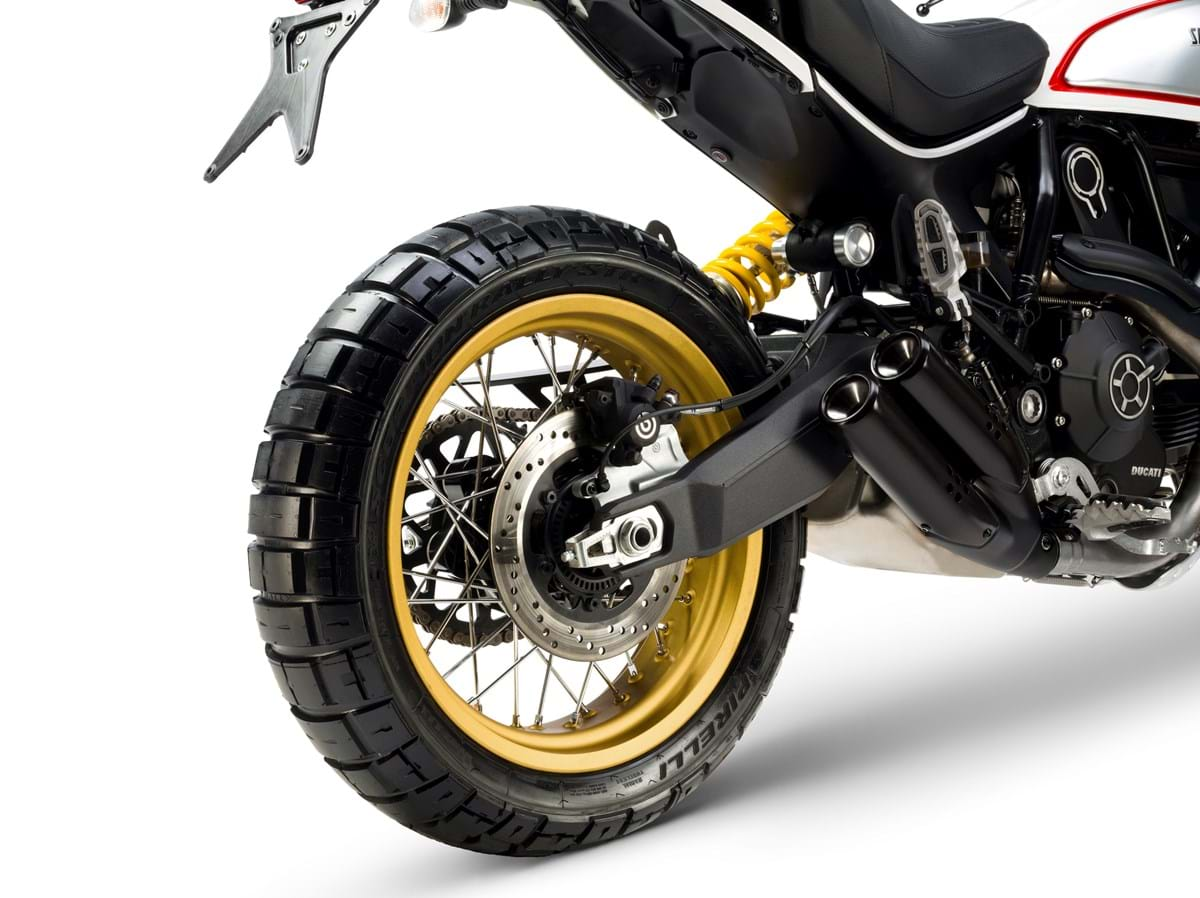 On this leg I stared to hear lots of niggles and started thinking that the chain was loose or some other disaster was about to happen so 190 miles later I arrived in Paris and just had a blast tearing through Paris. I must have done 10 lap-s of the Champs-Elysees.
I located the Paris Ducati dealership which is just off the Champs-Elysees and they treated me brilliantly watering and feeding me and checking out the bike for any problems of which there were none I put it down to long hours on the road and imagining problems.
Back on the bike I blasted through many of Paris underground roads that was an absolute blast on a great bike the riding position and torque engine was invaluable in these kind of riding situations kind of grand theft auto it was crazy fun on the perfect bike.
I then headed for Luxembourg, why not! 280 miles later, mostly back roads, I arrived for a bite to eat. En route I met so many wonderful people who stop to talk on seeing the Sled and it seems to attract admirers with many amazed that it is not an older classic bike due to the styling.
Luxembourg to Stuttgart, well have you ever been? 240 miles later I found this to be a stunning city had a wander a blast and back on the road for the final stretch to Morzine.
I found myself pushing on and on and getting tired and realised I was in no rush so I pulled over into a forest, into my gong bag and fell asleep.
I awoke for the final leg of the journey, quick coffee and a blether again about the bike with more random friendly people, back on the bike and the landscape was changing again as I hit the Alps. I can't describe how good the sled is on these billboard perfect twisty empty roads, winding through the alps taking me to my final destination. 340 miles later arriving and meeting up with my friends it was a surreal experience. Travelling on this bike that now felt part of me what an amazing machine and amazing way to travel.
So my initial fears were overcome. To me the bike was comfortable enough for me to do big miles and I think to be fair these were pretty big numbers for someone who had never really done that sort of mileage. I also ride hard so the bike was more often than not being pinned and it never missed a beat.
I thought the range of the tank would bother me but I think 100 to 140 miles is enough on any bike before needing a stretch and a coffee so that is also fine. I was worried about the lack of fairing or a screen but by staying loose I found this to be pleasant other than uncomfortable.
Would I recommend a Sled? Absolutely and I have. Would I change it? I heard a rumour, sadly not true yet that they were going to do a version with the 1100 engine. I would have been waiting for the dealership to open with a bag of change to buy it as I think it would be a brilliant mix.
GO BUY A SLED BUY IN BLACK AS IT'S THE NUTS…………………………
- Mark H, 2018
Ducati Scrambler Desert Sled For Sale →
Price Guide
| Year | Dealer | Private | Part Ex | Mileage |
| --- | --- | --- | --- | --- |
| 2017 | £7,800 | £6,250 | £5,450 | 3,700 |
| 2018 | £8,850 | £7,100 | £6,200 | 2,100 |