BMW R nineT Pure Review
| | | |
| --- | --- | --- |
| Overall | | ★★★☆☆ |
| | |
| --- | --- |
| ✓ | Easy to customise |
| | |
| × | Suspension, no gear position indicator |
What Is It?
The 2017 R nineT Pure is a budget version of the original R nineT retro bike, with cheaper suspension, wheels, brakes and dash setup. 
Engine: 1,170 cc Boxer, 110 bhp
Economy: 45 mpg, 170 miles
Seat Height: 805 mm
Wet Weight: 219 kg
RRP: £9,990
What Is It Like?
I'm 66 and spent most of my early days like a lot of old codgers riding bikes, racing bikes, photographing and writing about them. During the 70s and early 80s I acquired a special love for BMW and owned an R60/2 , R60/6 and an R100 ... then as life rolled along bikes somehow got left by the wayside until a couple of years ago I found myself a beautiful R75/5. A beautiful bike indeed however I felt the need for one more brand new modern motorcycle....something with brakes!
So I started reading about and shopping for a BMW of course. Now when I ventured into the bike shops I couldn't believe how bloody big they were. Not in engine capacity but sheer physical size. Some of them big Adventure models must be at least a metre across. No I wanted what I had back in the old days. What you young critters call 'naked bikes'. Just a straight bike without all the Christmas trees lights and dashboard thingos.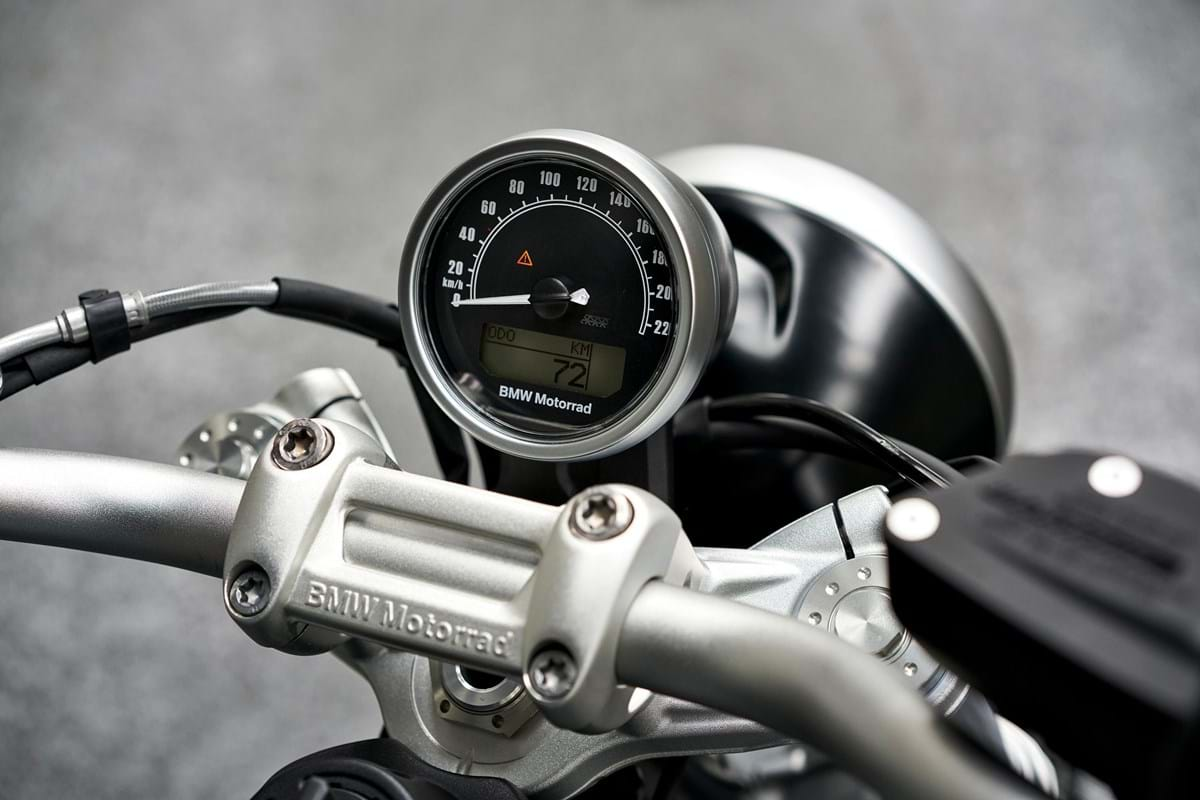 I don't need an LED display to tell me what gear I'm in. Bloody hell if you cant count to six you should buy a pushbike. So I figured just from reading the mags etc the Pure was the way to go. Just a straight bike. So I went on down to the nearest BMW dealer but he didn't have one in so I went for a ride on 700GS Adventure model. Rode it straight back. Nope get one of them Pures in mate I says. Righto he said, no obligation I'll order a new one in for you.
So I get the call and made the drive from Wagga Wagga NSW to Albury NSW ... sitting on the bike felt good and it certainly felt all bike! It was a nice fit being about 175 tall and solid build ...it was made for me. So I turned that key on and obviously not sounding like the old bikes it did have a nice note. Then I gave it a handful ......and HOLY DOOLEY I took off like a scalded cat ! S**t this thing is fast was my first reaction ....some 'safe' voice in me said take it back you silly old bastard this bike is way out of your league ...bugga that says the other voice ..'I'll get used to it ...I think ' I mean hell your a long time dead.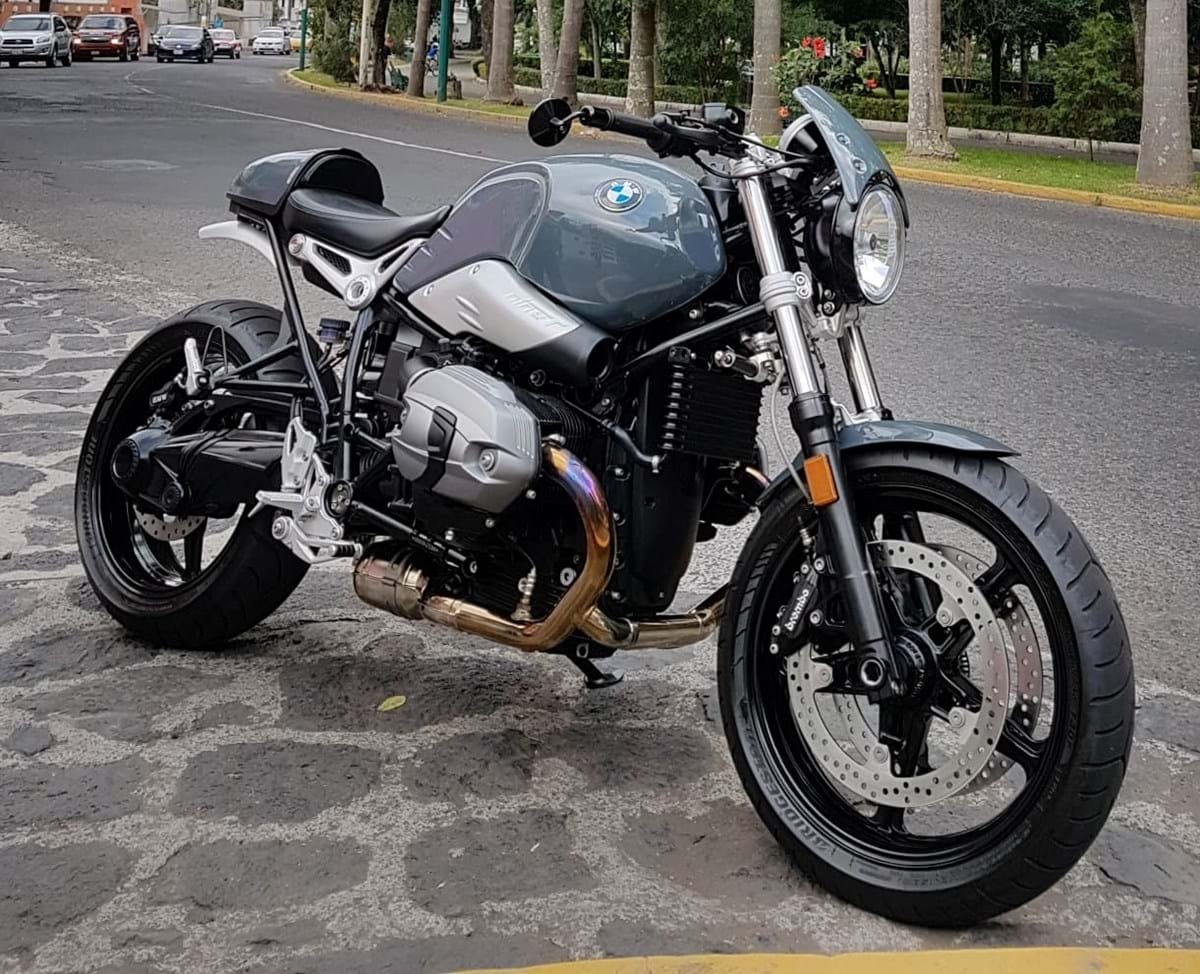 So naturally I bought it and over the past few months have fallen in love with it. AND its got brakes ...a bit bloody savage them ABS when you haven't ridden with them. I love how easy it is to handle and throw into the corners ...its just 'Pure Fun'. I sat there looking at it one day and noticed these spikes under the footpeg. Must be for when i get really low on them corners ...ha ..not me I'm afraid but that is low. I'm no mechanic so I cant give any high tech run down there but that motor has been around for a long time. What a great bike. The past and present all in one bundle. It's quite simply 'pure' motorcycling.
- Denis M, 2018
Price Guide
| Year | Dealer | Private | Part Ex | Mileage |
| --- | --- | --- | --- | --- |
| 2017 | £8,000 | £6,400 | £5,600 | 3,700 |
| 2018 | £8,600 | £6,900 | £6,050 | 2,100 |
The Second Opinion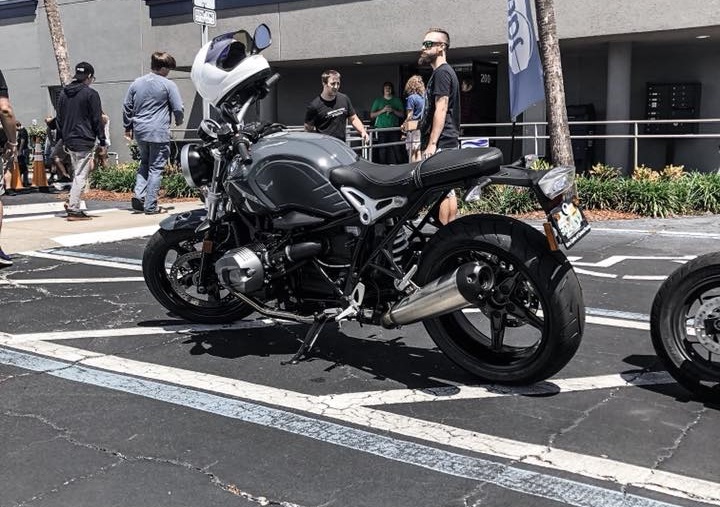 The first time I saw a BMW R NineT at Orlando's AIMExpo in 2014 I was taken back by the bike. I had always loved retro styling on a motorcycle but to me, this was something different. With its low tank, single-sided swingarm, and shaft drive, I was awestruck. The bike is absolutely beautiful. But I never thought I'd have a chance to ride one, let alone own one.
Fast forward to 2018 and that dream became a reality. I found myself the owner of a new BMW R NineT Pure. Everything about this bike was as I had remembered if not better. The seating position was comfortable yet, inspired "spirited" riding. The engine was torquey yet not overbearing. Just enough to squirt in and out of city traffic. And don't even get me started on the exhaust note. An electrifying little braap that doesn't make your head hurt but puts an undeniable grin on your face as you braap and pop your way around town. The bike inspires you to just etch out a few extra miles rain or shine. The styling is also a major selling point for me. It is a serious head turner from any angle. Everything about the bike just oozes class.
Modularity has always been big to me with any of my bikes. The R NineT Delivers there as well. From it's modular frame, to the plethora of aftermarket support you would be hard-pressed to not either find one or build one to match your tastes.
In short, if you are looking for the purest form of motorcycling you can find, without breaking your wallet, BMW's R NineT line up is perfect for you. I look forward to every time I throw my leg over and you definitely will too.
- Kyle P, 2018
More Info
Check out this video review from TheMissendenFlyer and this review from BikeSocial.