BMW F800GT Review
" I rode 1,500 miles around Spain over two weeks and it behaved beautifully, whether going around the tight bends through the Picos mountains or travelling along the faster roads. "
✓Low seat, no chain maintenance, economy, smooth power delivery, handling, build quality, easy fill ups with a tank bag
×The competition wins in the looks department, better for solo riding than two up, can go through headlight bulbs
What Is It?
The BMW F800GT is a mid-range touring bike with a belt final drive and the fuel tank positioned, rather uniquely, under the seat.
Engine: 798 cc Parallel Twin, 90 bhp
Economy: 60 mpg
Range: 180 miles
Seat Height: 800 mm
What Is It Like?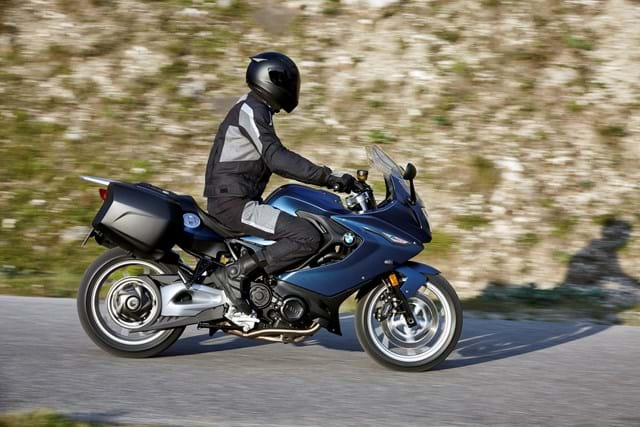 Choosing The F800GT
I moved to BMW bikes after having been let down by the quality of a Japanese brand (which I won't name). I don't own a car so I need a bike that is reliable, that won't leave me stranded at the side of the road and BMW have certainly delivered. I was also looking for a bike that wasn't a cruiser, but was low enough for me, as I'm vertically challenged.
I bought my first lowered F650GS in 2008 from Bahnstormer in Alton and haven't looked back. I then tried out the F800ST, which was also lowered, then the F800GT, only changing bikes due to the high mileage I was doing. I love the fact that the GT is belt driven. No more fiddling around trying to check and tighten the chain. No more oil all over the bike from the Scotoiler.
I part exchanged my F800ST at 32,000 miles and am now on my third GT, which doesn't come with the option of lowered suspension, but does have a low seat, bringing the height down to 765mm, which is fine for me.
Mods
Apart from changing to an Akrapovic exhaust, I haven't made any modifications to the bike, as it is perfect as it is. I did try a touring screen, but felt I was buffeted far more by the wind and the top of it was in my line of sight, so I took it off again. I sold it to a friend who also has an F800GT and he loves the larger screen, so it is completely down to personal preference.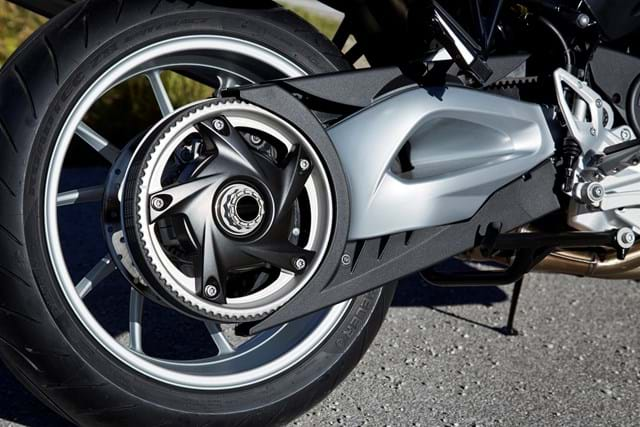 Servicing
My current bike is just over two years old and is coming up to its 36,000 mile service. The service costs aren't cheap, it is BMW after all, but they are also not prohibitively expensive.
BMW recommend changing the belt at 24,000 miles, but this really isn't necessary unless it's full of holes! I had the belt changed at the 30,000 mile service and only because there were a few teeth missing. Changing the belt isn't cheap, at around £370, but this is still preferable to chain drive and the acceleration is a lot smoother. The fuel consumption is an astonishing at 65 mpg, so very economical for commuting.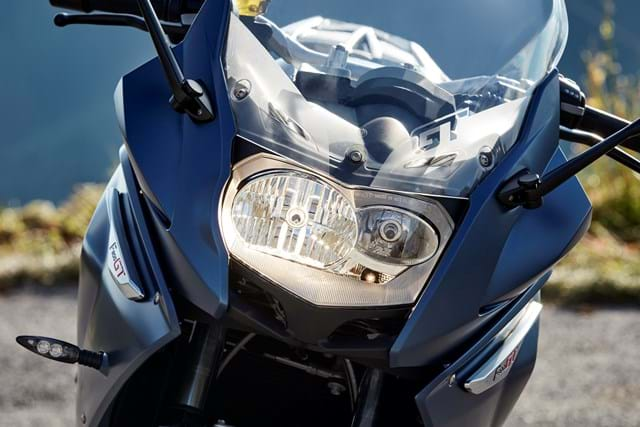 Any Downsides?
I do have two negative comments about the bike and I am being really picky here. Firstly, the headlamp bulbs seem to blow with annoying regularity. This is slightly irritating, especially as it is really difficult to change the bulb unless your hands are double jointed.
The second complaint is that they have changed the controls for the heated grips. There are two settings and you can't turn down the heat from level two, you have to turn it off completely, then back up to one. Again, an annoying feature, especially as the controls aren't easy to reach.
To Sum Up
The F800GT is a dream to ride and very forgiving. I rode 1,500 miles around Spain over two weeks, and it behaved beautifully, whether going around the tight bends through the Picos mountains or travelling along the faster roads. I will definitely be getting another GT in the near future.
- Erica B, 2018
Price Guide
Year
Dealer
Private
Part Ex
Mileage
2019
£8,350
£6,700
£5,850
3,700
2018
£7,300
£5,850
£5,100
5,100
2017
£6,400
£5,100
£4,500
4,300
2016
£5,700
£4,550
£4,000
6,500
2015
£5,200
£4,150
£3,650
8,500
2014
£4,850
£3,900
£3,400
10,400
2013
£4,750
£3,800
£3,350
12,200
The Second Opinion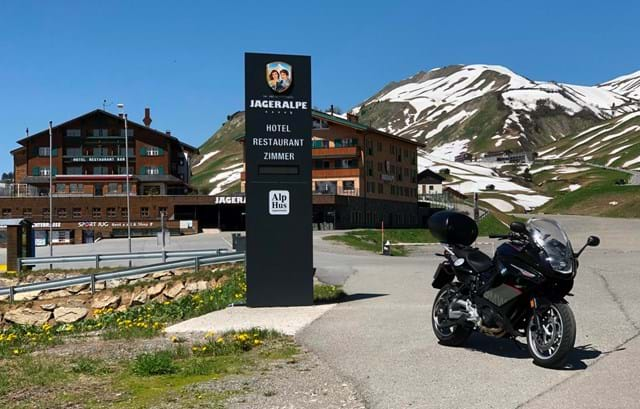 The First Big Trip
I'm just back from a 3,500 mile trip from Scotland via France, Belgium, Luxembourg to Southern Bavaria. The bike had just had the run in service done with 680 miles on clock so it might have been a bit of a risk to use this bike instead of my proven GS.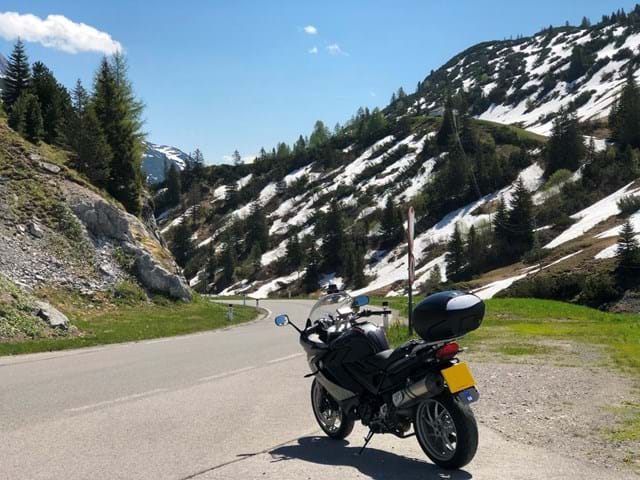 Economy
I shouldn't have worried. The bike behaved faultlessly returning 60-65 mpg on motorways and achieved speeds of 100 mph on unrestricted autobahns.
Handling
In the mountains the bike was agile, easy to handle, stable and returned 68 mpg. It's a beautiful engine, not the quickest or most powerful in the class, but all the power I needed.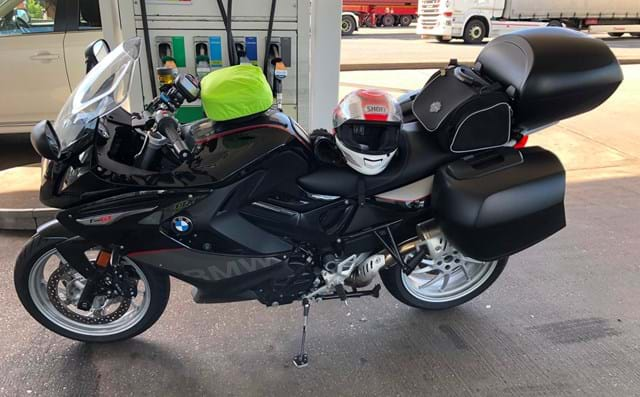 Equipment
I chose the F800GT SE with a comfort seat, which was needed on this trip. The bike is equipped with ESA, ABS, ASC, sat nav, centre stand, heated grips and luggage which is a lot of bike for the price and is backed up by a three year warranty.
What Stands Out?
I think the bike is ideally suited to riders of lesser stature, it's easy to manoeuvre, offers reasonable wind protection although the screen directs airflow onto shoulders, it's not tiring to ride and I think it's ideal for solo touring. Also the under seat fuel tank is great with no unloading the tank bag to fill up.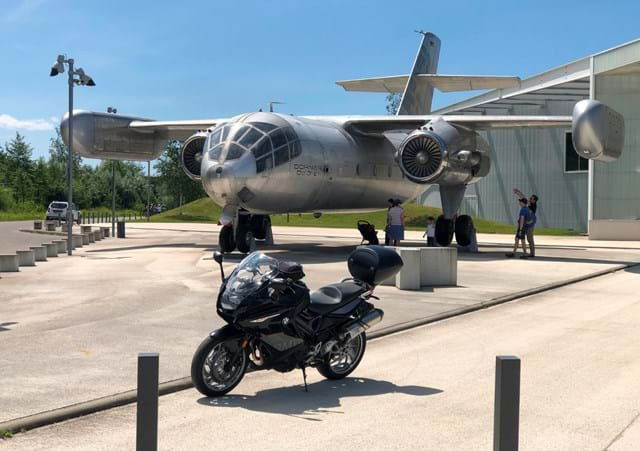 For
Lightweight
Willing engine
Great mpg
Build quality
Three year warranty
Luggage
All the possible extras
Against
Annoying handlebar buzz at 3,000-4,000 rpm
I didn't like the OEM Metzeler Z8 tyres - very skittish on overbanding
Being light is affected by crosswinds on motorways
- Brian M, 2019
Add Your Review
Do you own this bike? We would love to hear anything good, bad, unexpected or that you have changed plus anything that a prospective new owner might find interesting or useful.