Zontes T 310 Review
" The 310 is for me the perfect bike with good balance, great road handling and a decent seating position. "
✓Value for money, electric screen / fuel cap, protection, cool exhaust, light
×No TFT dash, lack of aftermarket parts, smallish front wheel
What Is It?
The Zontes T 310 is an A2 friendly adventure bike and is an awful lot of bike for the money.
Engine: 312 cc Single Cylinder, 35 bhp
Economy: 60 mpg
Range: 200 miles
Seat Height: 840 mm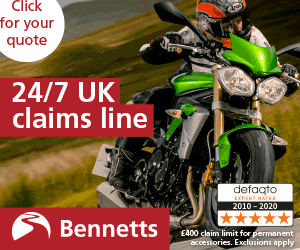 What Is It Like?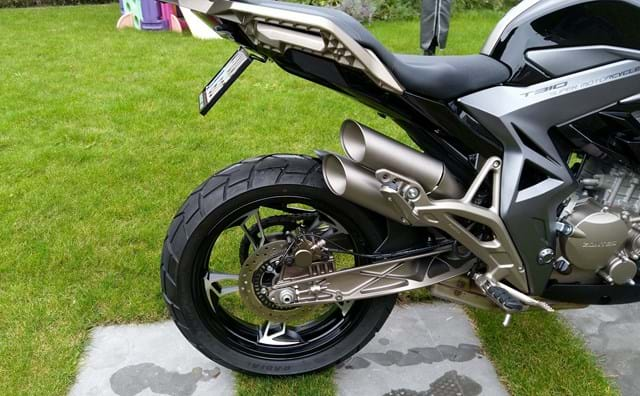 Choosing The T 310
After a long time without an motorcycle I decided to buy another one and I wanted an adventure bike that could also be used off-road. The choice was between the BMW G310GS and the Zontes T310.
I didn't need a massive engine because I want to use the full power when accelerating without reaching extremely high speeds.
So I took a test ride with both the BMW and the Zontes, but the Zontes has in my opinion a better finish and is more comfortable to ride.
What's Good?
The 310 is for me the perfect bike with good balance, great road handling and a decent seating position. For a 312 cc it has enough power in the city and on country roads.
Also, the electronic gadgets, such as the adjustable windshield, fuel cap, saddle are definitely a positive. What I do miss is a colour TFT screen but with the new generation this is already present, and I hope you can simply upgrade to this screen.
Any Downsides?
The only negative thing I can say for the moment is that there are not many aftermarket accessories yet, like a more sporty exhaust. I'm sure this will be offered in the future.
Mods
I'm currently personalising it to make it a little more sporty and unique.
- Marc DM, 2019