Triumph Street Twin Review (2019)
"
The Street Twin is an underrated, premium, smile maker and suitable for riders of any experience.
"
What Is It?
The Triumph Street Twin is a popular retro style bike that's ideal for beginners and is powered by a liquid cooled 900 cc parallel twin engine which puts out 64.4 bhp at 7,500 rpm and maximum torque at just 3,800 rpm.
Specs
Seat Height: Low (

760

 

mm / 29.9 inches)
Dry Weight: Heavy (198 kg / 437 lbs)
Economy: Good (60 mpg / 4.7 l/100km / 21.2 km/l)
Range: High (160 miles / 257 km)
Top Speed: High (110 mph / 177 km/h)
Pros
Beginner friendly
Build quality
Smooth engine
Looks great
Soundtrack
Handling
Cons
Quite heavy for the power
Seat comfort
Range
Tyres
What Is It Like?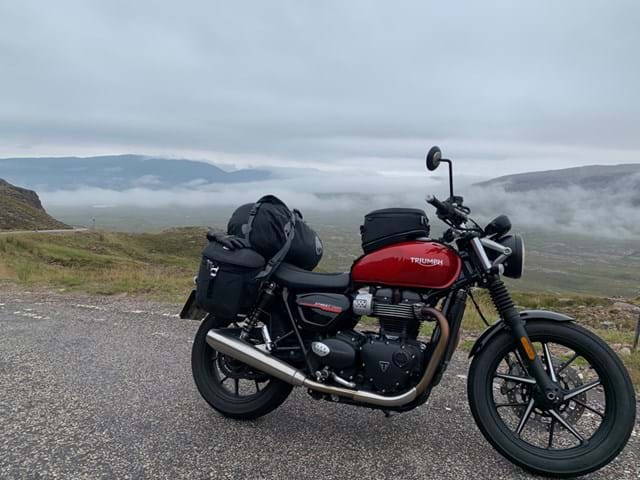 Triumph Street Twin, 2019
About me
I'm a 23 year old male, not very tall and my riding experience is 6 years. That's 3 years on a 125cc (Lexmoto Arizona), 2 years on a Suzuki Bandit (600cc A2 Restricted) and nearly 1 year on this lovely Triumph.
Why did you choose it?
Well where do I start. My granddad had the original Bonnevilles and I wanted something that looked old but had modern performance. I love the retro style and I chose it because of the looks but also it's a smooth engine.
As I sometimes commute I didn't fancy being shaken to pieces every morning by a Boxer engine, but it still has a nice rumble to it. The added reassurance of traction control, ABS and two riding modes is nice to have.
What is good about it?
The stock exhausts! I am stunned at how it made it out of the factory sounding that good, they look like Vance & Hines and sound like it too. They burble on the over-run and have a deep note that's not too loud or unbearable for daily use. For once I have the loudest bike in the group.
Second from the retro rumble I would say the improved huge Brembo calliper at the front over the previous model and the extra 11 hp make it feel like a 'real' bike. The 900 cc engine certainly delivers, it bumbles along happily in the town and sits at 70 mph very happily.
The looks! I have mentioned the looks above but I've never had so many compliments and found it so hard to pull myself away from my bike each evening. Just yesterday a couple admired it across the road and made the effort to come over and tell me just how good it looks.
It seems like everyone has had a Bonneville at some point and these stir up some memories for young and old. I've done 10,000 miles since January and it shines up just like new each time.
Continuing on looks, I left the Bike Shed once and a whole table of equally attractive young ladies.... commented very loudly to each other 'that is the most beautiful bike I have ever seen'. It is safe to say I've never felt so smug and I still get that feeling every time I think of that day.
I brought this bike for me, but the idea that it can turn heads and other people appreciate it makes me feel like all the hard work was worth it. I did lots of overnight shifts to buy a 2019 Triumph aged 22 and I'm so glad I put the hours in.
The build quality is stunning, nearly every part is a thick glossy black paint and has the Triumph logo subtly placed on it. I'm proud to say nothing has rusted / shaken loose / fallen off in my 10,000 miles so far. I would say the Fuel Injector covers look a bit outdated, but they're easy to take off and spray gloss black to match the rest of the colouring if you fancy.
The price! Sure if you own a 2020 BMW R1250GS super special adventure HP edition built by Markus Schramm himself you'll probably sniffle at the price tag, but at the same brand new price I could buy instead - a Street Triple RS, Street Scrambler, a used BMW S1000R, BMW R nineT, Yamaha MT-10, Triumph Tiger Explorer, a 2018 Honda Africa Twin or a Ducati Multistrada S Touring.
So focus less on price and more about what the bike can do for you, where can it lead and what laughs you will have. On numbers alone yes it is a affordable bike, but it doesn't deserve to sit in the 'cheap' category.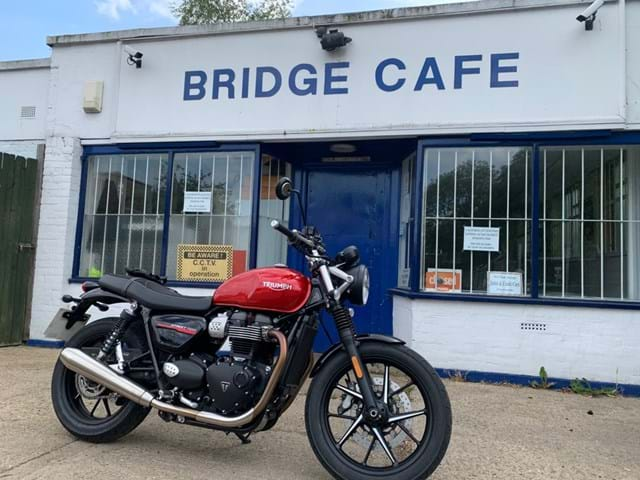 What could be improved?
I would love the fuel tank to be just a bit bigger, it is 12 litres giving me about 150 miles if I ride it hard or easy. But I've very rarely been able to get more than 10.5 litres in on the side stand.
The T120, the 1,200cc version of this bike, has a 14.5 litre tank and unless you get the tanks side-by side I'd say a T120 tank wouldn't look out of place with the style of this bike. I have met a few riders who have already made that change.
I would like cruise control, it sounds silly but why can't the throttle match the engine's ability for holding high speeds and cruise control holds it in place?
The stock tyres are amazing in the dry. I did the entire 1700 mile coast of Scotland in 8 days, at 23°C everyday this August and never once felt them slip holding 60 mph all day long. It's safe to say there was some burring on the sides of those... but in the rain they are awful. I'd have more grip on ice skates coated with chain oil.
I've swapped to a set of Pirelli Scorpion Trial II's which are a good mix of light off-roading and road use. The huge grooves in them are great at flinging water / gravel out of the way too.
What is the economy like?
150 miles to a tank and about 63-68 MPG on average.
Any mods or upgrades?
I've added a set of Givi MT501s panniers and brought the Triumph Nylon Tank Bag for my trips away.
Unfortunately I dropped the bike, after being bumped by a car at a traffic light, so I have replaced the stock levers and bar-ends. I'll soon be putting R&G engine protectors and exhaust guards just to protect those parts.
How is the engine?
Smooth and reliable. It puts out high heat in Summer but that's all part of the fun.
On a private road it will hold any speed up to 80 mph but with no screen it tests your neck strength for anything longer than 5 minutes.
How does it handle?
It feels like a big, overpowered 125, the weight is barely noticeable and it is easy to flick around with a pillion or solo. Sits higher than you'd expect too.
What are the brakes like?
Very strong at the front, but like a block of wet oak at the back. Same as most motorbikes.
Is it comfortable?
Yes although I found the stock seat uncomfy on my longer stretches. A quick shuffle around at traffic lights / getting off at the petrol station soon sorts that out.
How reliable have you found it?
Very. I ride nearly everyday and so far I've never had any issues.
What's the servicing frequency and cost like?
Every 10,000 miles its £315 for the Triumph official service. Tyres, brakes, oil, chains etc... all standard pricing and hard to comment on.
To sum up
The Street Twin is an underrated, premium, smile maker and suitable for riders of any experience.
- Jack W, 2020
Price Guide
Year
Dealer
Private
Part Ex
Mileage
2020
£7,650
£6,150
£5,350
3,700
2019
£7,200
£5,750
£5,050
5,100
How to use the price guide
The Second Opinion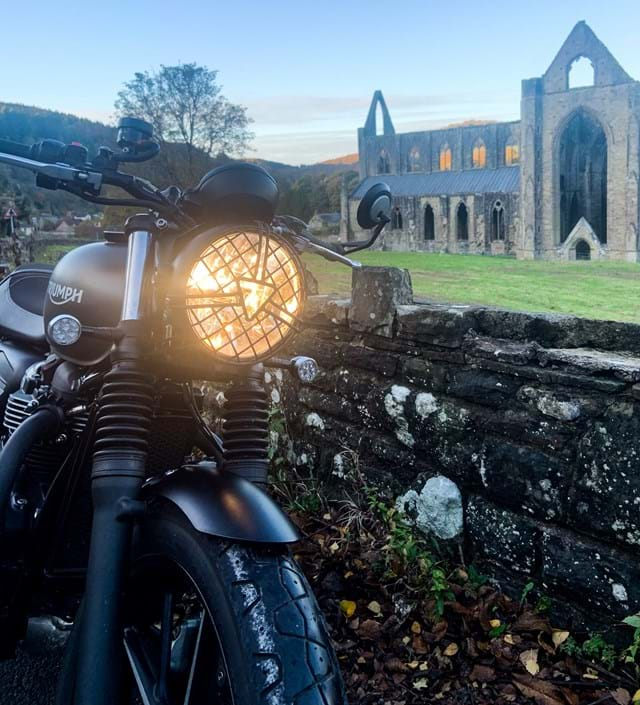 Triumph Street Twin 2019
Tell us a bit about you
I'm a 33 year old male, 5'7" and 75 kg. I've been riding 15 years, having started on 125s and I made the jump to big bikes 6 years ago. I have ridden everything from a RVF400, XJR1300 and CBR650F to a Z1000.
Why did you choose it?
I loved the retro looks and it's easy to modify.
What is good about it?
Comfort and great handling.
What could be improved?
As stock you can feel the engine is restricted by the cat and air box.
What is the economy like?
It can easily cover 180 miles on a tank but if ridden with enthusiasm it can be as low as 100 miles.
Any mods or upgrades?
Black header pipes
De cat
High flow air filter
Motone exhausts
Triumph tail tidy
LED indicators front and black
Heated grips
Bar end mirrors
How is the engine?
Very capable, but it does hit the rev limiter very quickly in 1st and 2nd.
How does it handle?
I love how this bike handles, really can't complain.
What are the brakes like?
A lot better than the earlier model.
Is it comfortable?
Yes, I've done a couple of 300 mile plus days with no problems apart from a numb bum.
How reliable have you found it?
2,000 miles and no problems yet.
What's the servicing frequency and cost like?
10,000 mile service intervals and the cost isn't excessive.
To sum up
The Street Twin is a very well put together bike, which is a lot of fun around town or for some Sunday fun.
- Ben H, 2020
Add Your Review
Do you own this bike? We would love to hear anything good, bad, unexpected or that you have changed plus anything that a prospective new owner might find interesting or useful.