Kawasaki Z900 Review
| | | |
| --- | --- | --- |
| Overall | | ★★★★★ |
| | |
| --- | --- |
| ✓ | Looks pretty tasty (even with the screen), trick dash, comfort, smooth power |
| | |
| × | Limited electronics package |
What Is It?
The Kawasaki Z900 is an A2 licence friendly mid-range naked bike which is also available with a retro twist in the Z900RS and Cafe versions.
Engine: 948 cc Inline Four, 124 bhp (47 bhp for A2 version)
Economy: 40 mpg, 150 miles
Seat Height: 795 mm
Wet Weight: 210 kg
RRP: £8,250
What Is It Like?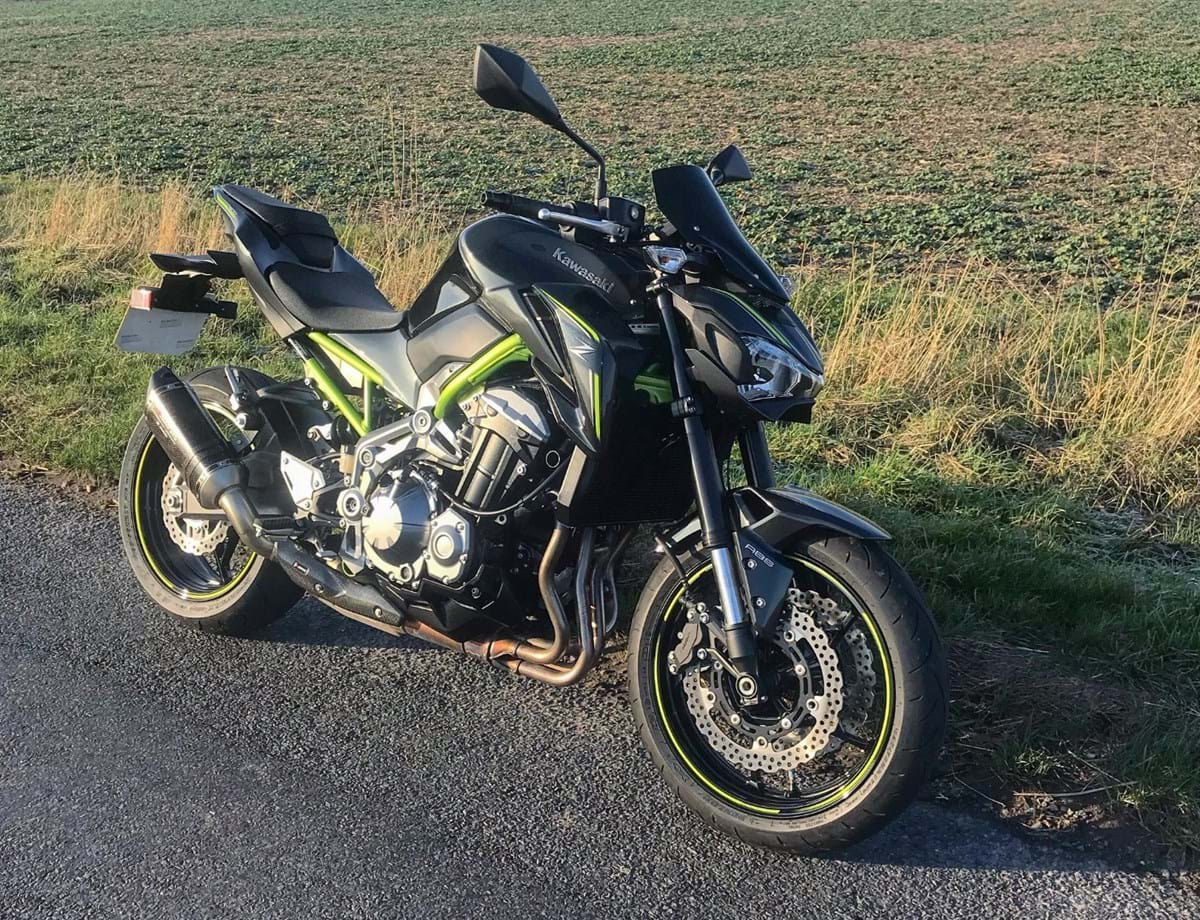 I have had the Kawasaki Z900e performance for 5 months now. Due to weather and other commitments I have only put 600 miles on the clock. But what an exhilarating 600 miles that has been.
Coming from a 125cc Supermoto style bike I am somewhat used to the upright seating position and ergonomics of the handlebar positions. Although it's a more aggressive leaning forward position I have had no cramps or back adjustment problems.
Even though the A2 licence ECU restrictions on the engine hold back its full power, the engine delivers high torque and smooth power that will easily carry anyone into the triple figures quicker than anything I have experienced before.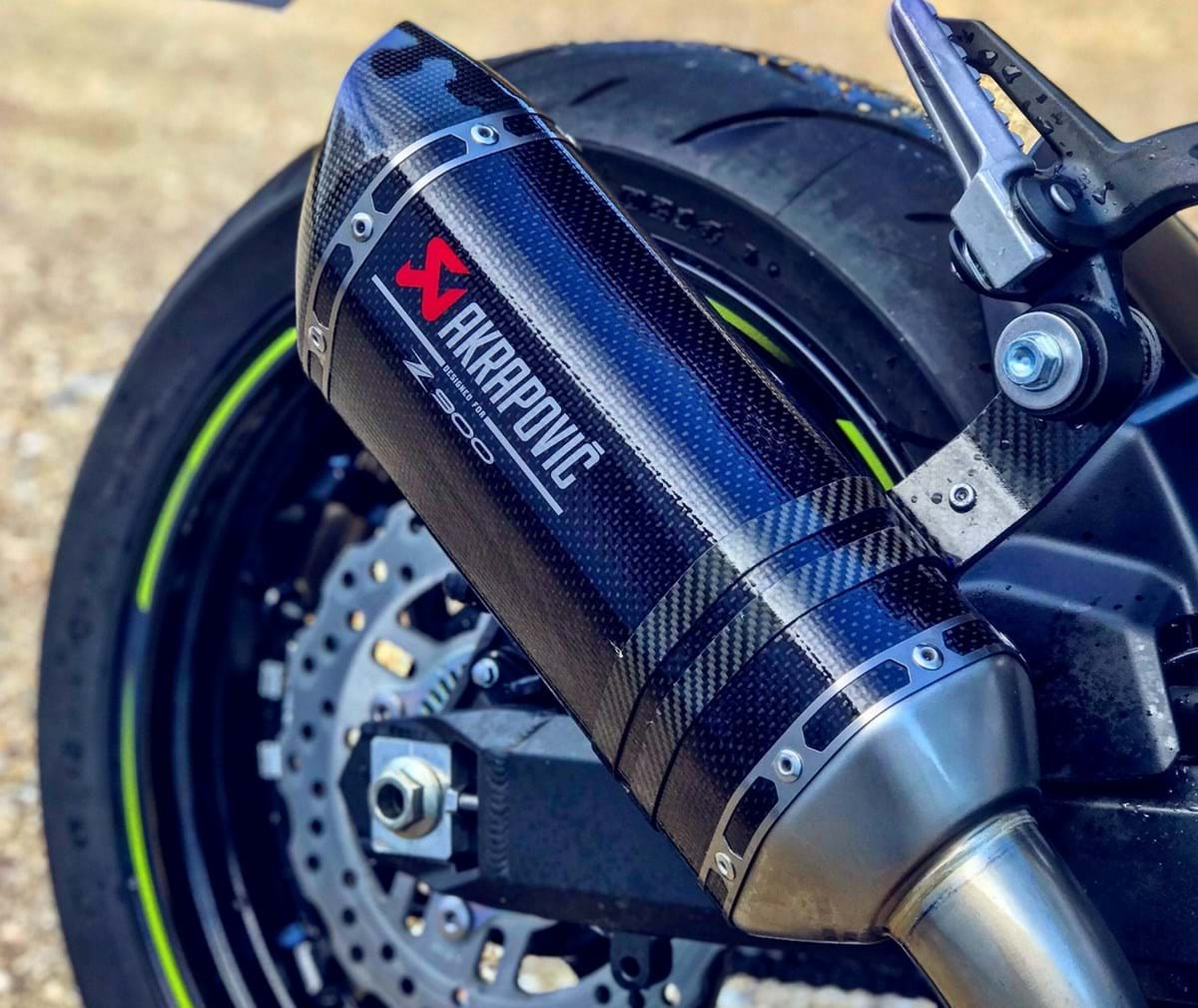 The super light clutch is an easier pull than my 125 ever was and this allows for great slow control of the bike. On that note I've spent a bit of time sat in traffic and splitting lanes and the bike is really flickable and easy to get out of those tight situations and the Akrapovic exhaust alerts drivers to my position with a blip of the throttle yet somehow manages to remain quiet enough to maintain a conversation while it's running. Which I think is good because it's a real attention seeker and I constantly have people walking over to ask questions about my beautiful new toy.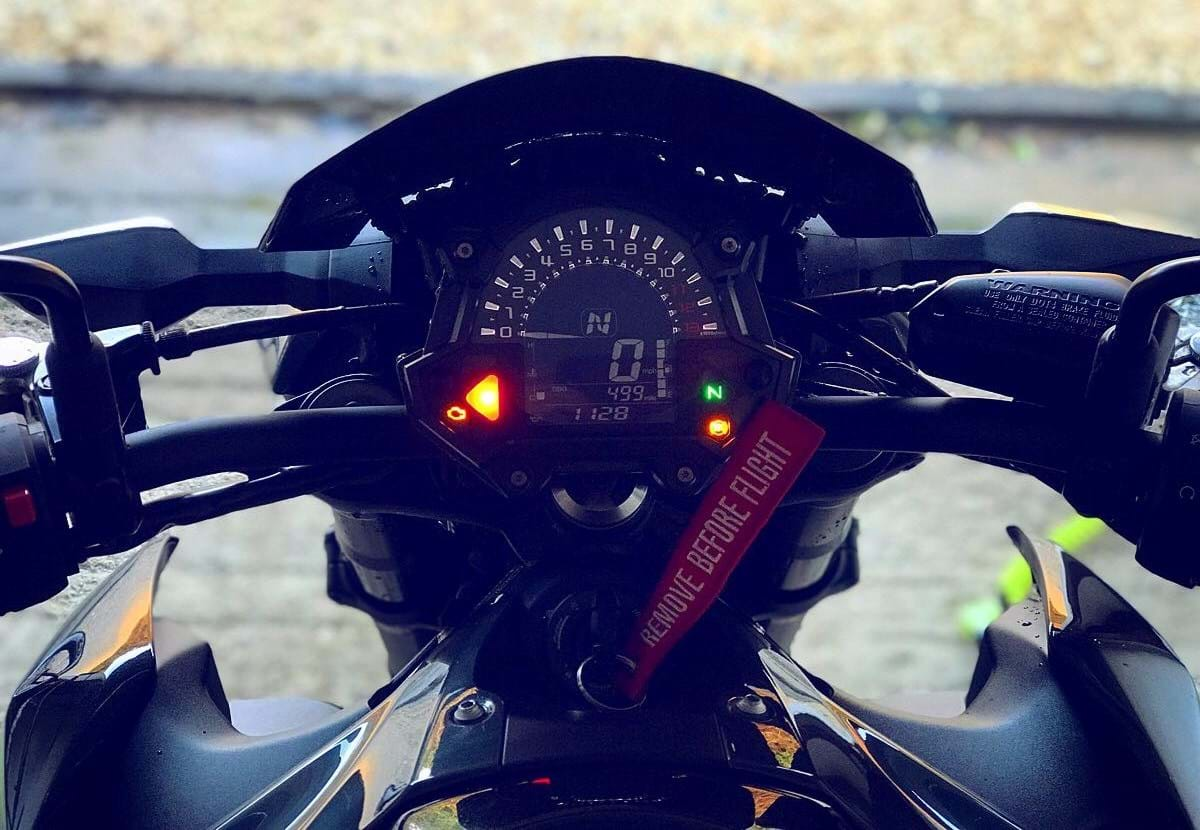 You feel hunkered down and inside the bike like it's an extension of your body, which is very confidence inspiring for any rider that may dislike the feeling of sitting on top of their machines.
As for someone who is new to bikes with proper power I'd almost say that this bike is oddly underwhelming. It has leaps of power and never fails to put a smile on my face under heavy acceleration. The inline-4's power delivery doesn't really fully pull hard until higher in the rev range. So you have time to collect yourself and prepare for the power. So for a beginner bike it's perfect. However that's not so say you can't scare yourself with it. Many butt puckering moments occur and hair raising moments are to be had.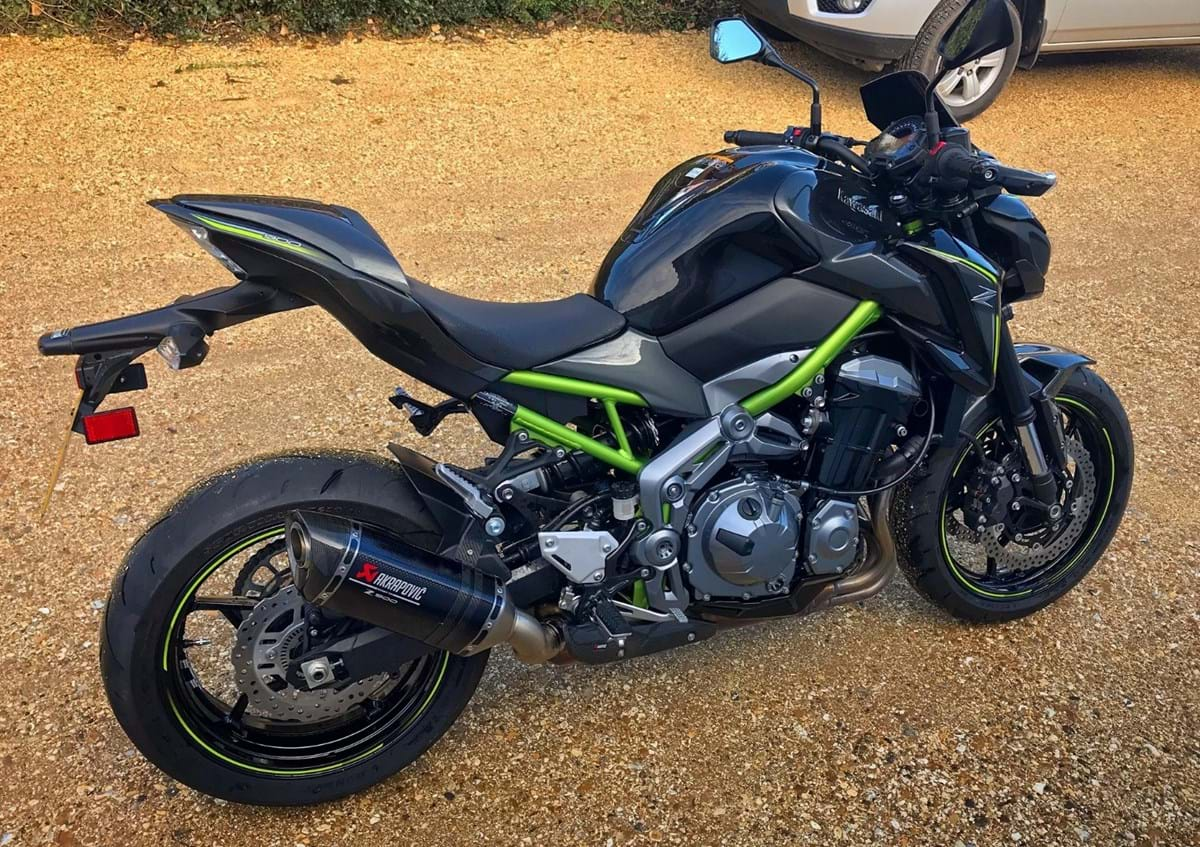 I can see the ownership of this bike becoming very expensive because every time I open my garage door to reveal its mean face it screams at me demanding that I take it to Europe on long road trips with friends or it begs me to get my knee dragging around Silverstone's circuit. I look forward to the many miles I've yet to tame this bike and find our limits together. My eyes have been opened to Kawasaki's bike building abilities and I have a new found love for the colour green!
- Rowan D, 2019, an avid motorcycle enthusiast and A2 licence holder with over 50,000 miles behind bars
Price Guide
| Year | Dealer | Private | Part Ex | Mileage |
| --- | --- | --- | --- | --- |
| 2017 | £7,100 | £5,700 | £5,000 | 3,700 |
| 2018 | £7,450 | £5,950 | £5,200 | 2,100 |
| 2019 | £8,550 | £6,850 | £6,000 | 1,250 |
Related Bikes
Z900RS - Neo-retro version.
Z900RS Cafe - Cafe racerised version of the Z900RS.
More Info
Check out this review from BikeSocial.