Kawasaki Versys 650 Review
" I must be honest the Versys isn't the prettiest bike on the market but she's tough as old boots and if it's a tourer you want or a reliable commuter you can't go wrong. "
✓Lots of low down power, all round ability, handling, bullet proof engine, value
×Screen adjustment needs tools, headlights are a bit funky, not the smoothest engine
What Is It?
The 2010 Kawasaki Versys 650 is a mid-range adventure bike which was first launched in 2006 and updated in 2015.
Engine: 649 cc Parallel Twin, 63 bhp
Economy: 45 mpg
Range: 190 miles
Seat Height: 845 mm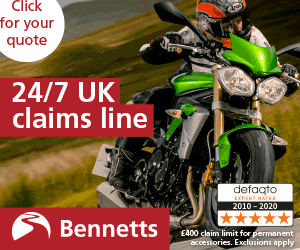 What Is It Like?
Choosing The Versys
I bought my Red 2011 Kawasaki Versys second hand in 2018. After previously owning the ER6 a few years before I knew everything to look out for, which is one of the main reasons I bought the bike. They are pretty much the same apart from the riding position and the fairing.
The main reason I bought the bike was because I had a couple of years off bikes and after a bad break up decided I want to go travelling.
Europe
Just before I set off travelling I took it to the mechanic I use, he told me it was solid and in very good condition. So off I went on my trip!
I spent five weeks on this bike travelling from the UK to Belgium, Luxembourg, Germany, Austria, Slovenia, Croatia, Italy and back through France.
I camped the whole time so the bike was heavily packed with panniers etc and this didn't effect the Versys at all! It took everything that was thrown at it. Twisty Alp roads, rough bad roads, heavy rain and winds, being dropped and my general abuse.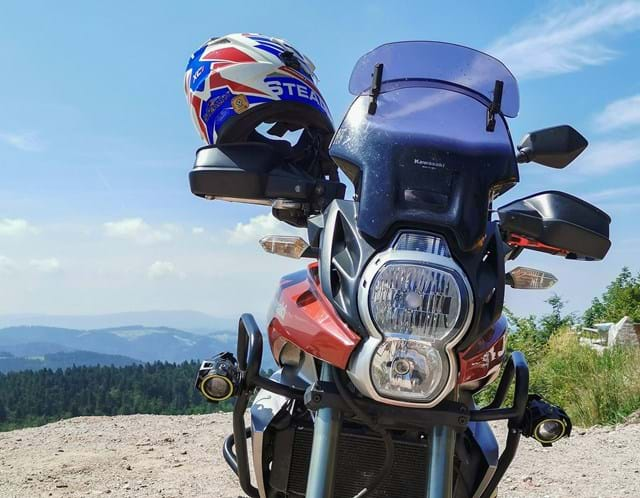 Good Points
Cheap to run
Pretty cheap to buy and maintain
Engines are bullet proof
Riding position is very good for long trips
Pulls like a train
Easy to ride
The low end power is awesome
Bad Points
The engine is a little crude so it's not the smoothest ride but you do get used to it
The seat is a bit hard but can be sorted with an aftermarket upgrade
It's not the fastest but will happily sit at motorway speeds
To Sum Up
I've had the bike now for over a year, have done a couple of small trips as well and the only issue I've had is a puncture in France!
I must be honest the Versys isn't the prettiest bike on the market but she's tough as old boots and if it's a tourer you want or a reliable commuter you can't go wrong. This bike is an amazing all rounder, it can be a toy, a serious tourer or a little plodder on those rides to work.
In conclusion, if you're looking for basically anything in a bike, except a crotch rocket obviously, the Versys is definitely worth looking at. I had intended on selling it after I got back from my big trip, but sort of fell in love with the old girl and look forward to taking her away again next year.
A happy Versys owner.
- Naphen T, 2019
Price Guide
Year
Dealer
Private
Part Ex
Mileage
2010
£3,200
£2,550
£2,250
16,900
2011
£3,450
£2,750
£2,400
15,300
2012
£3,700
£3,000
£2,600
13,500
2013
£4,050
£3,250
£2,850
11,600
2014
£4,400
£3,500
£3,100
9,500
More Info
Check out this really useful video review from Vegan On A Versys.
For more reviews and launches check out BikeSocial.