Kawasaki H2 SX SE Review
What Is It?
The Kawasaki H2 SX SE is a top of the line sports touring bike and is basically a toned down version of the original H2 sports bike with a more comfortable riding position, luggage system, fancy TFT dash and way more load capacity.
Engine: 998 cc Inline Four, 197 bhp
Economy: 45 mpg, 190 miles
Seat Height: 835 mm
Wet Weight: 260 kg
RRP: £18,100
| | | |
| --- | --- | --- |
| What Is It Like? | | ★★★★★ |
| | |
| --- | --- |
| ✓ | The supercharger sounds great |
| | |
| × | On the heavy side |
I picked up my new H2 SX SE on 16th April at about midday....didn't return home till 8.30pm! Having had a few Kawasaki's in the past ZXR750 H2, ZXR750 L1 and my last bike a GTR1400 I was used to the Kawasaki feel and didn't deem that a test ride was necessary......and I was right all expectations were exceeded. The GTR1400 was a great bike, reliable and comfortable but just a bit to heavy.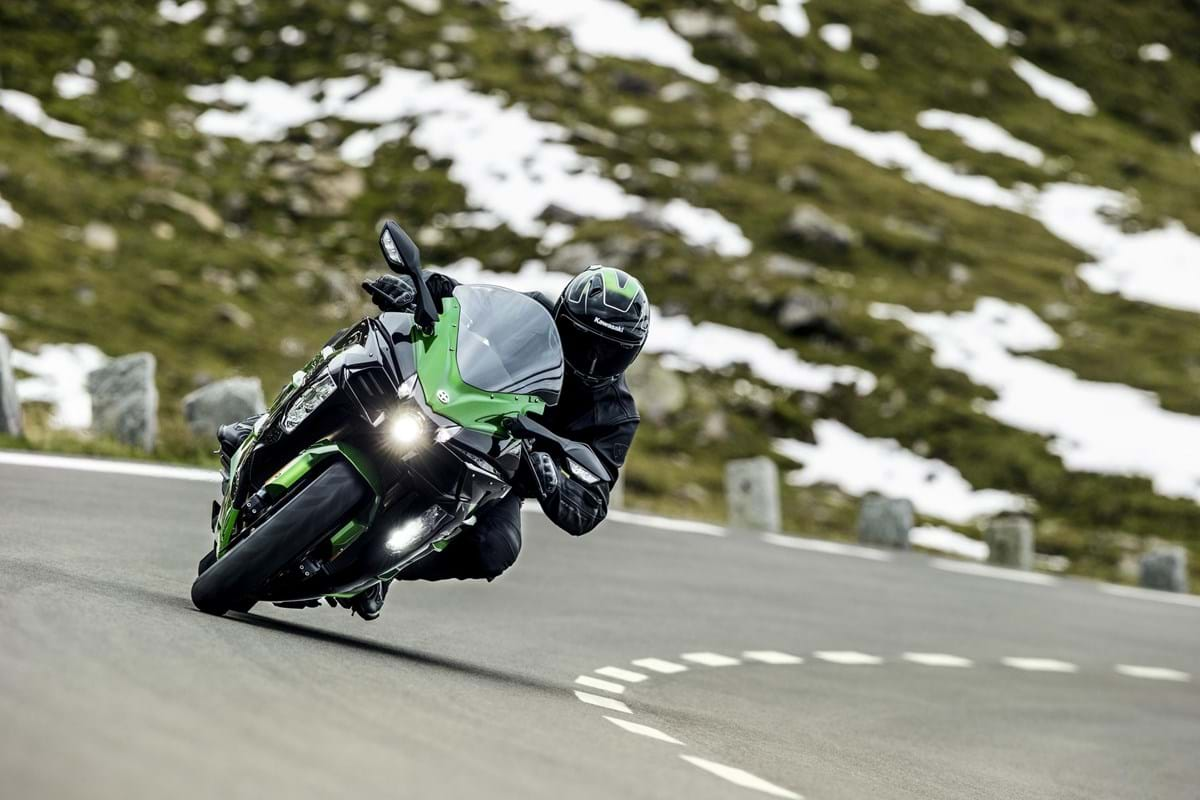 Immediately once aboard the H2 SX SE the lack of weight instilled a lot of confidence and throttle response was instantaneous ..... the grin was getting broader than my helmet was allowing!
The 600 mile run in period states a maximum 4,000 revs to allow everything to bed in.....but there are varying schools of thought on how a motorcycle should be run in....I have opted for a mediocre approach.....not to light and not redlining.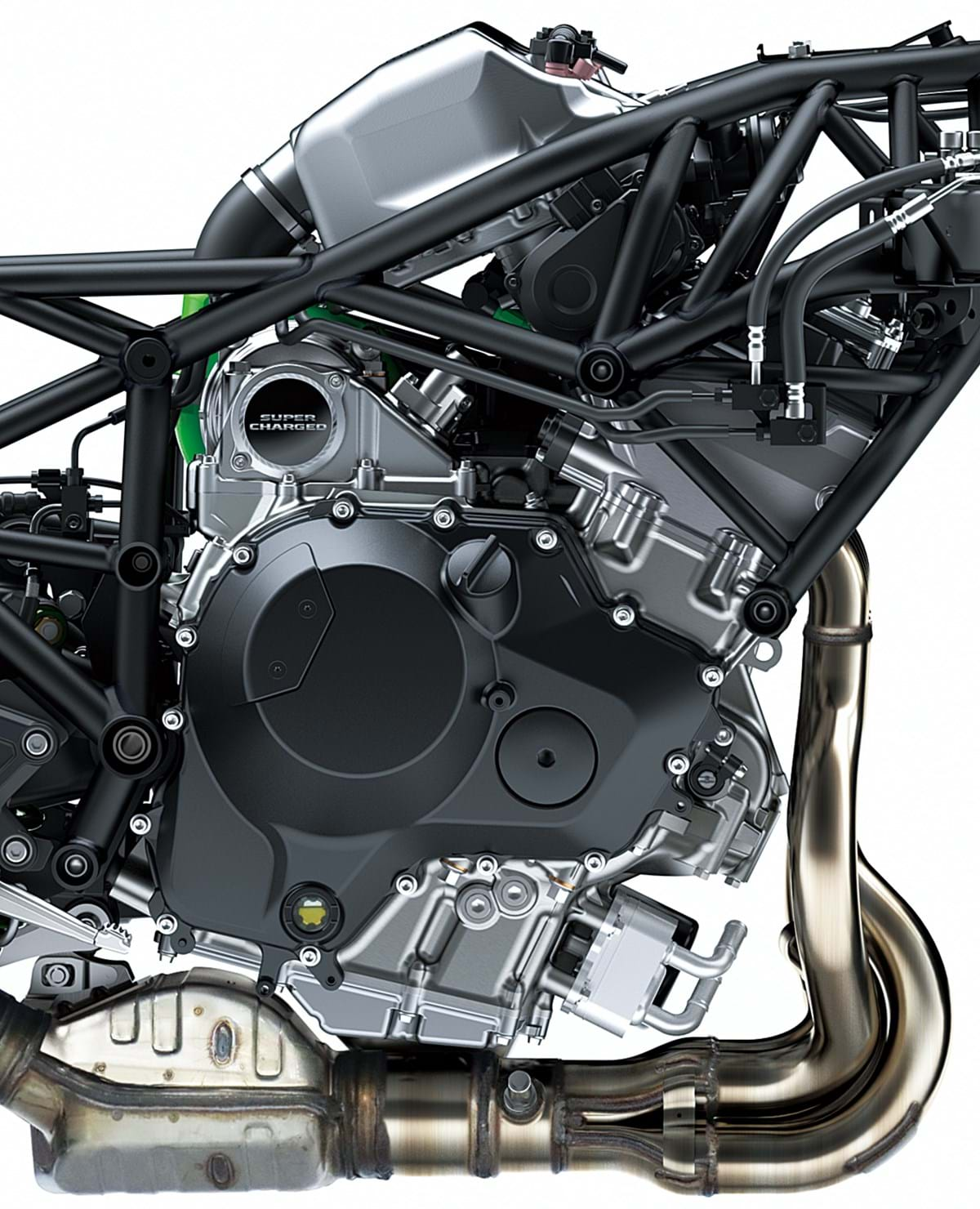 The features are all listed in various publications but for me the highlight is the chirping of the supercharger as it breaks the sound barrier. The cornering lights are an interesting addition and certainly do their job albeit to the bewilderment of other motorists.
Heated grips work progressively enough for me wearing Held Air N Dry gloves....even having to turn down from the maximum setting as they were getting too hot.
The GTR lacked a cruise control to which I added a Kaoko throttle lock which sort of resolved the issue.....the H2 SX SE has a factory fitted cruise control that works perfectly maintaining the preset speed and easily adjustable from the left hand grip. A centre stand is fitted and after the GTR it's easy to use. There is even room under the rear seat for two disc locks.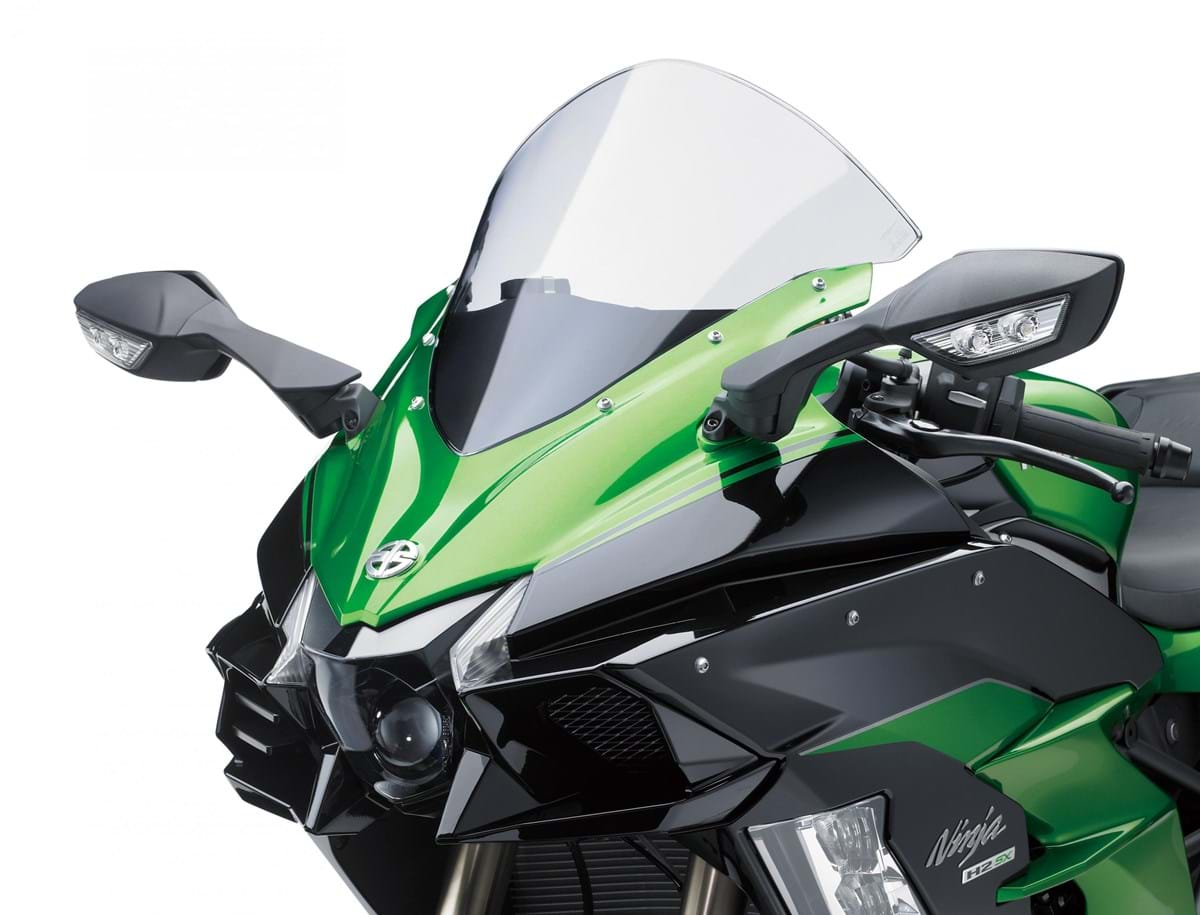 The screen provides adequate protection as the riding position is more sports orientated than touring...although the addition of either a screen deflector or a larger double screen may provide more protection if required.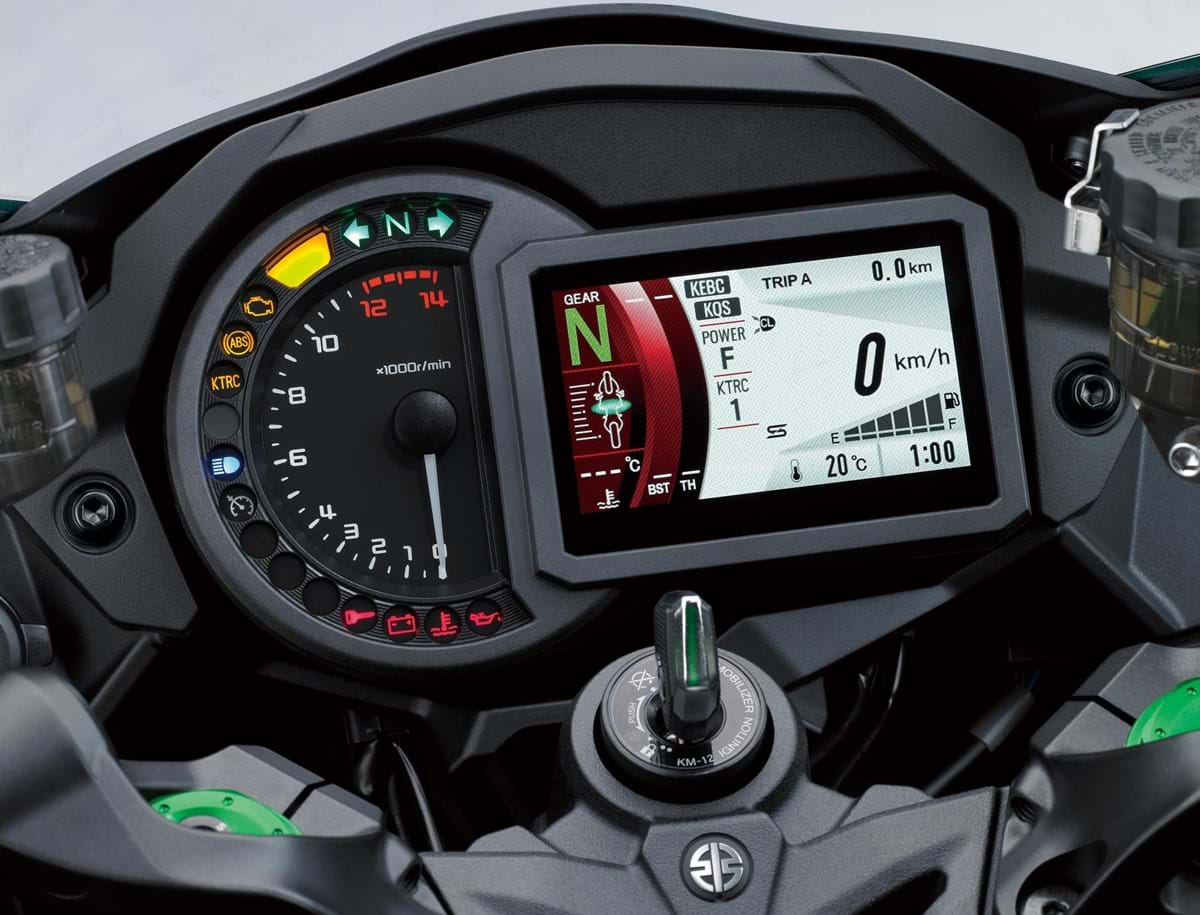 The TFT screen is a delight with many different configurations that should suit both the sports rider and tourer alike.
I haven't as yet done enough mileage to quantify the fuel economy as the run in period is only just over...but there are forum reports of 200 miles a tank being reported albeit with a conservative wrist! The Bridgestone T31's work adequately once sufficiently warmed.
Stilling awaiting the panniers as the colour inserts are on back order from Kawasaki.
The quickshifter both up and down is perfect but requires a firm action when going down....it will blip between downshifts.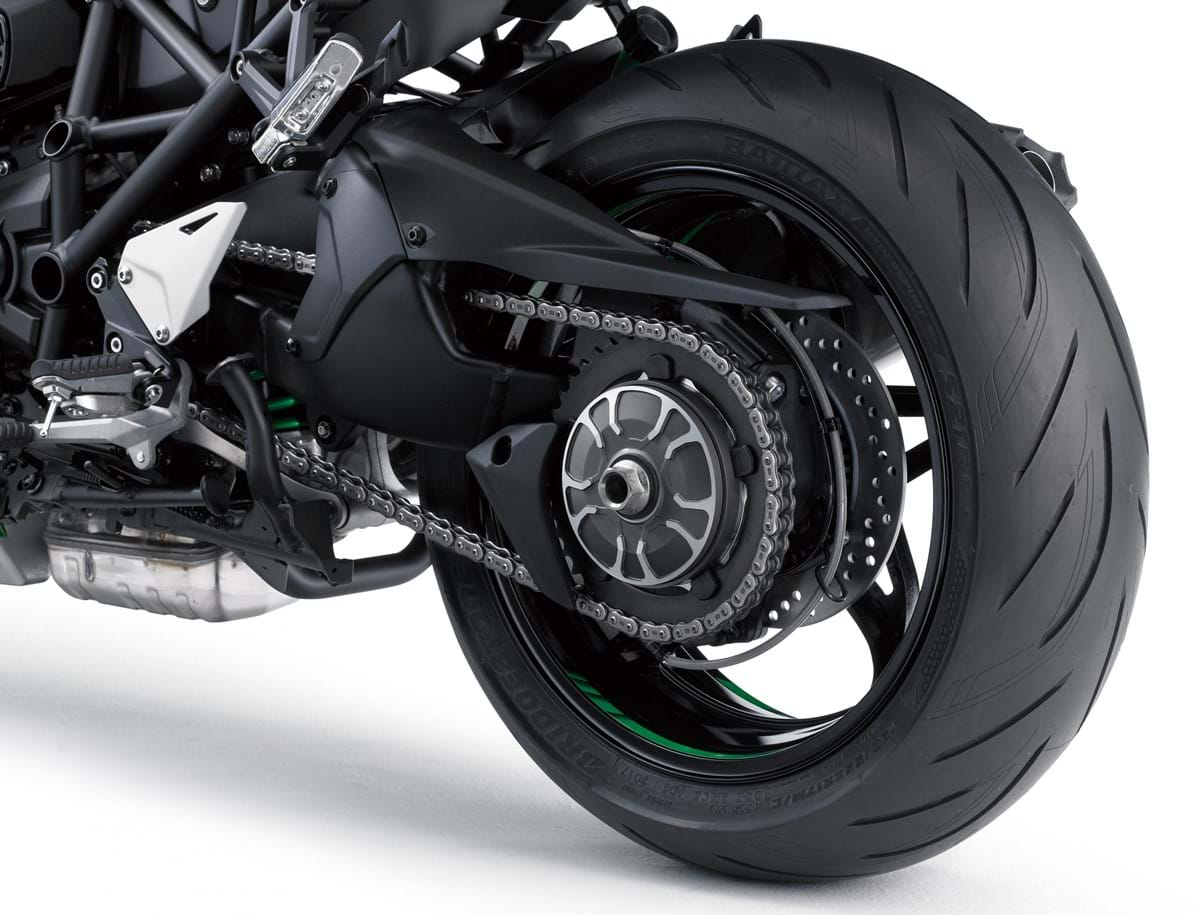 After coming from GTR with linked brakes, the rear brake of the H2 SX SE seems quite lame but is getting better as the miles mount up so could be just down to bedding in. The side stand lug, for kicking down, seems quite small but you soon get used to it.
Overall extremely happy.
- Trevor K, 2018
Price Guide
| Year | Dealer | Private | Part Ex | Mileage |
| --- | --- | --- | --- | --- |
| 2018 | £17,950 | £14,400 | £12,600 | 2,100 |