Kawasaki GTR1400 Review
| | | |
| --- | --- | --- |
| Overall | | ★★★★☆ |
| | |
| --- | --- |
| ✓ | Smooth power, long distance comfort |
| | |
| × | Super heavy, no under seat storage |
What Is It?
The 2010 Kawasaki GTR1400 is a sports touring bike which was first released in 2007. It's closely related to the powerful ZZR1400 sports bike.
Engine: 1,352 cc Inline Four, 153 bhp
Economy: 40 mpg, 190 miles
Seat Height: 815 mm
Wet Weight: 300 kg
RRP: £12,800
What Is It Like?
I changed up from the 2006 Yamaha FJR1300 to the 2012 Kawasaki GTR1400. Don't get me wrong the GTR is a great bike but is heavy...helpful when its blowing a gale and you are running down an open motorway but a bit awkward when pushing the bike around in a garage or parking space.
What an excellent tourer...two up 600 mile journey with ease and comfort....2800 mile Lancashire to Italy and back in snow, rain and sun.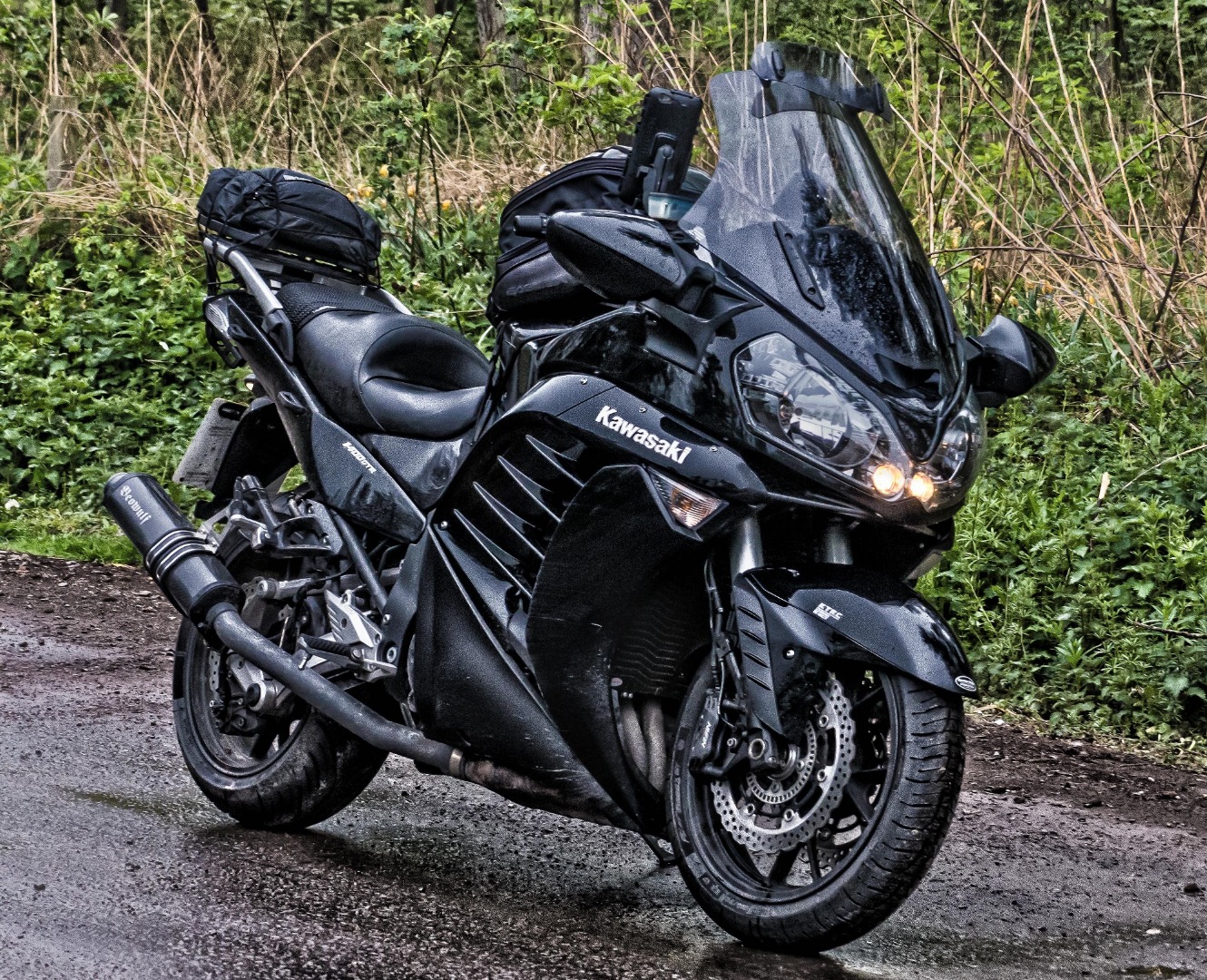 1400cc and the torque to match makes effortless touring possible, a slight remap by Hill Top Motorcycles, Hinckley smoothed out the snatching fuelling and provided 50mpg when ridden carefully.
Large panniers and large top box capabilities means plenty of storage although adding to an already heavy bike. Linked brakes work well and the back brake works well.
Riding position is nearly upright with only a very slight lean forward and the electric screen is a nice feature. Heated grips work well and there is a small cubby hole in the fairing on the left side that locks when the ignition is off.
There is an ECO mode which is supposed to alter the fuelling slightly but after the remap the economy was good anyway.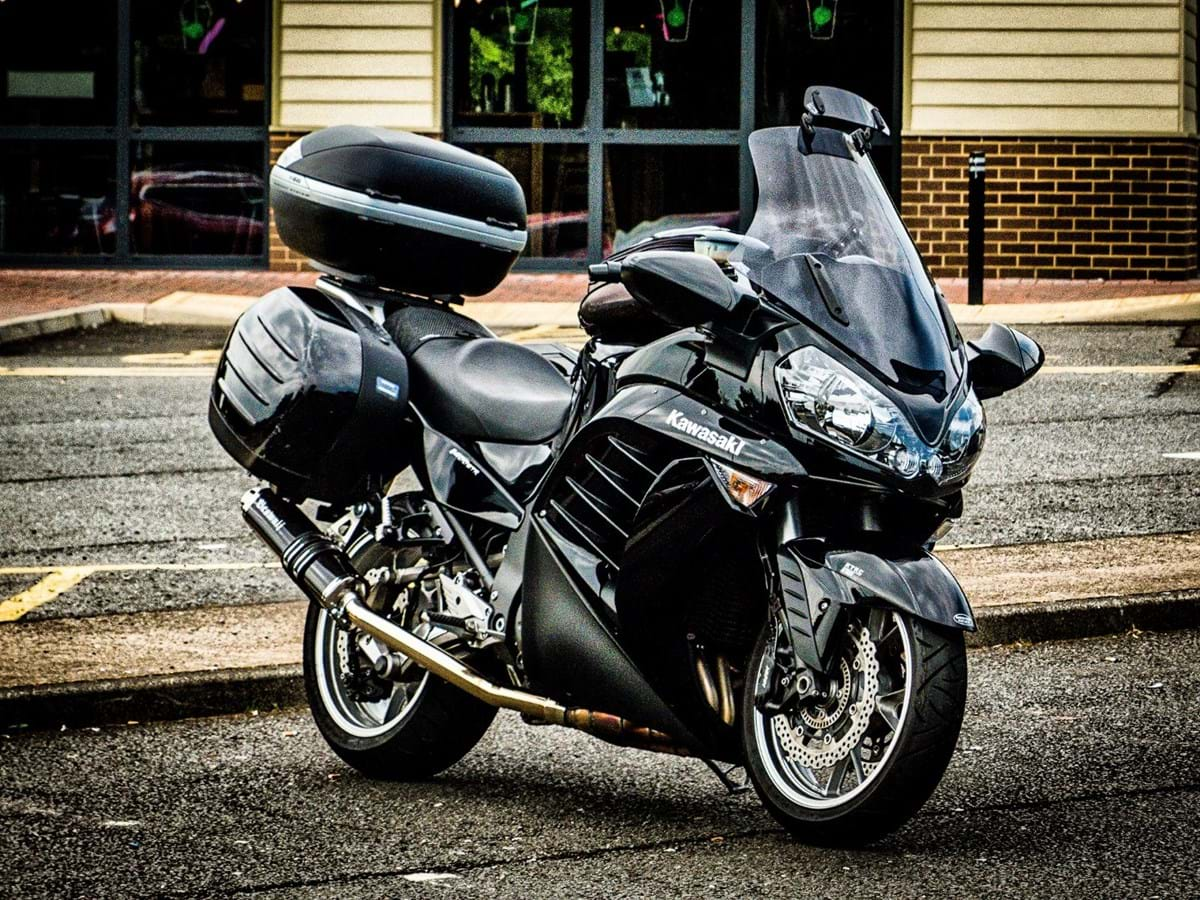 The only gripe is the TPMS batteries are within the tyre valve and therefore can only be changed when removing the tyres and there is no under seat storage.
Simple dashboard with analogue speed and rev's and a digital display showing TPMS, battery, fuel usage and range.
I covered about 8k miles with no problems whatsoever only changing tyres from the Bridgestones to Michelin PR4GT.
- Trevor K, 2018
Price Guide
| Year | Dealer | Private | Part Ex | Mileage |
| --- | --- | --- | --- | --- |
| 2010 | £6,150 | £4,950 | £4,300 | 16,000 |
| 2011 | £6,650 | £5,300 | £4,650 | 14,400 |
| 2012 | £7,150 | £5,700 | £5,000 | 12,700 |
| 2013 | £7,700 | £6,150 | £5,400 | 10,800 |
| 2014 | £8,300 | £6,650 | £5,800 | 8,900 |
| 2015 | £8,950 | £7,150 | £6,300 | 6,800 |
| 2016 | £9,650 | £7,700 | £6,750 | 5,100 |
| 2017 | £10,350 | £8,300 | £7,250 | 3,700 |
| 2018 | £11,150 | £8,900 | £7,800 | 2,100 |