Honda PCX125 Review (2018)
"
The PCX125 is incredibly light and manoeuvrable, so filtering and slow speed riding is excellent and the scooter is superb for city riding.
"
What Is It?
The Honda PCX125 is a popular mid-range maxi scooter which often tops the sales charts and is powered by a Euro 4 compliant liquid cooled 125 cc single cylinder engine, producing 12.1 bhp at 8,500 rpm and maximum torque at 5,000 rpm.
Specs
Seat Height: Low (

764

 

mm / 30.1 inches)
Weight: Light (130 kg / 287 lbs)
Economy: Very good (120 mpg / 2.4 l/100km / 42.5 km/l)
Range: High (210 miles / 338 km)
Power to Weight: Low (0.092 bhp/kg / 0.069 kW/kg)
Top Speed: Average (65 mph / 105 km/h)
Pros
More helmet space under the seat
Sharper looks
Modern dash
Cool lights
Handling
Cons
BS only operates on the front brake
Only a drum brake at the rear
What Is It Like?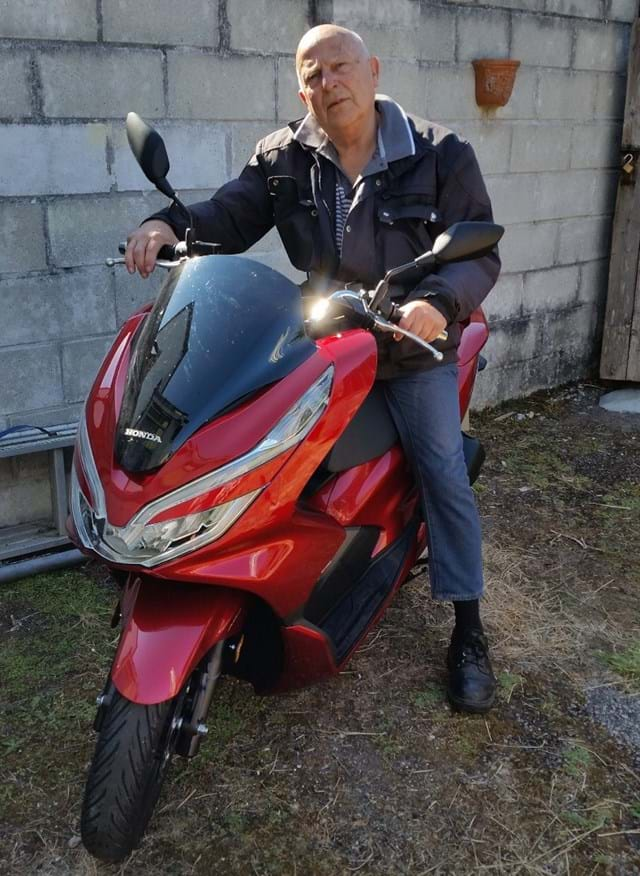 My Experience
I have had bikes since I was 16, now 64. The last one was an elderly Kawasaki ER5 which although great on the move, was becoming too heavy to push around my back garden after a ride.
I live in the far west of England, so my riding is mainly twisty lanes with one main dual carriageway. I was finding that the thought of putting the Kawasaki away was putting me off riding, so decided to get a lighter bike.
Choosing The PCX
As this was going to be my last bike I wanted something new, different to what I had been used to and at a price I could justify with retirement looming.
I liked the look of the PCX125 and decided that I would prefer the Honda due to reviews extolling its reliability and practicality.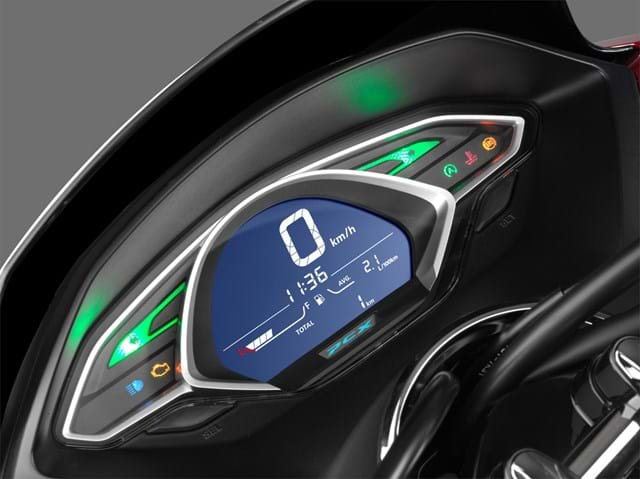 First Impressions
I went to the nearest Honda dealer, tried the old version for size, but as the new model was only going to be £30 more, I ordered the 2019 version. It was actually available in 2018 but I suppose calling it a 2019 model makes more marketing sense.
I picked up the bike and had about 45 miles to ride home, with 35 of those miles on a fast and busy dual carriage way. Having never ridden a twist and go scooter, my last scooter was a 1967 Lambretta SX150 bought in 1969, I was feeling a lot of trepidation.
The take off was smooth and I immediately felt confident about picking my moment to pull out into traffic, however in no way would I describe the dual carriageway a relaxing ride.
Due partly to the running in procedure and partly due to its lack of top end speed, I found a lot of pre-planning was required. I had traded in my ER5 on the same day, so perhaps unfairly my mind was expecting too much.
Dual Carriageway
I've still only done just over 200 miles on the scooter including another trip to the dealer on the same dual carriageway, but this time I was ready for the slower pace and adjusted my riding to suit right from the off.
Being more confident with the initial acceleration, and realising that only lorries and tractors were likely to be slower than me, I enjoyed the ride much more.
Economy
The highest indicated speed was 65mph, and the bike returned 120 mpg, checked by filling the tank and checking how much was needed and replacing after about 130 miles. This figure roughly agreed with the indicated mpg.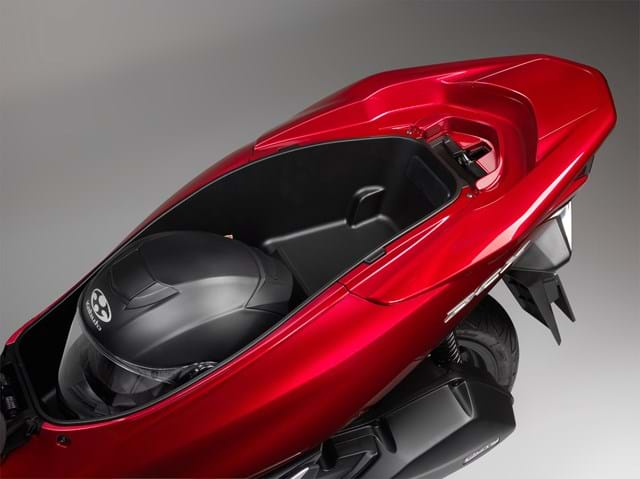 Seat
The seat is quite wide, so the seat height seems higher than it is on paper. I'm only 5'5" and I can just about get both feet down.
Storage
The under seat storage, although supposedly better than the previous model, could not accommodate my Caberg full face helmet.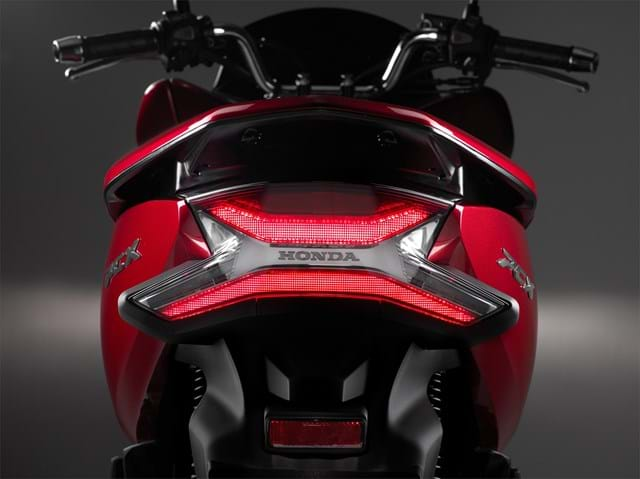 To Sum Up
The bike is incredibly light and manoeuvrable, so filtering and slow speed riding are excellent, making the bike superb for city riding. On country lanes and minor roads it keeps up well with the speed of traffic.
On dual carriageways it has to be ridden in the slow lane most of the time. I have been told that its performance will improve after the first service at 600 miles, but I am gradually getting used to it and only occasionally pull the brake lever thinking I still have a clutch.
The finish is superb, the lighting excellent and the brakes are another area that I can recommend.
I am glad I purchased the scooter. For the price, I don't think anything can beat it for ease of use and practicality, except maybe the Yamaha NMax. I will try to update my review after I've done a few hundred more miles.
- Pete C, 2018
Price Guide
Year
Dealer
Private
Part Ex
Mileage
2020
£3,300
£2,650
£2,300
3,700
2019
£3,150
£2,500
£2,200
5,100
2018
£3,000
£2,400
£2,100
4,900
How to use the price guide
The Second Opinion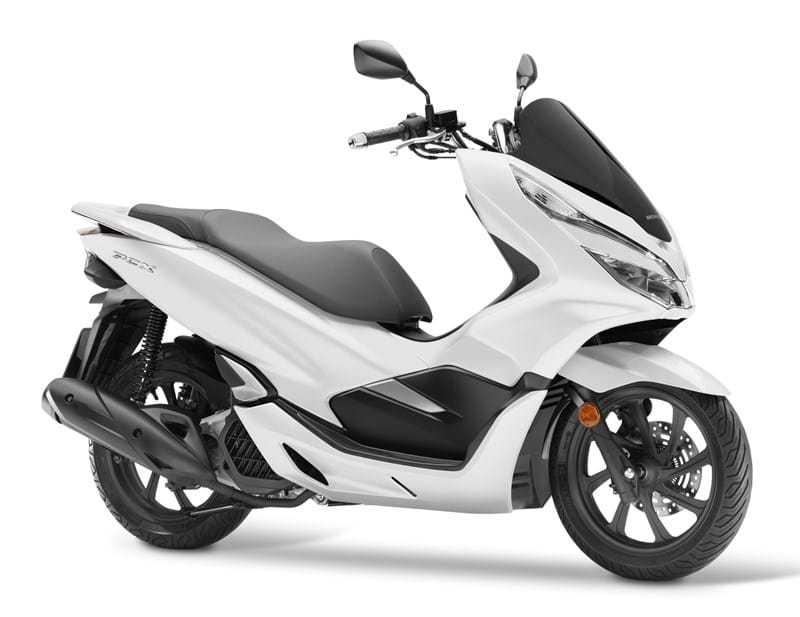 What's Good?
My new PCX125 2019 is great. There are lots of good things about this scooter and there are only a few things they could have made better.
It's really smooth to ride and great on fuel but I don't know the top speed yet as I'm trying to run it in. I like the pocket on the dash where you can charge your phone and there's plenty of space for a drink bottle as well. The only thing I would add to this is being able to lock it.
Any Downsides?
Under the seat there's a lot of space but it should be deeper as I can't fit my helmet in, witch I could with my old scooter.
To Sum Up
I'm 6ft but there's lots of leg room and I love that it stops when you put your kick stand down. There are a lot of things I love about the PCX125 but I will be here all day if I go through them all!
- Jonathan S, 2019
A Few More Thoughts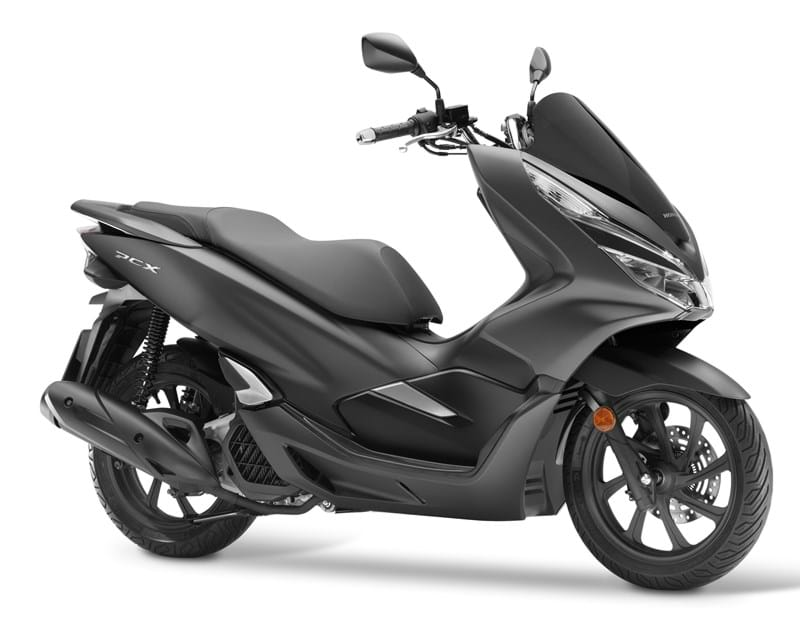 What's Good?
The good points are that it's very nice to look at, good headlights, display and comfortable to ride.
Any Downsides?
Bad points are the 1 amp socket so I can't use my tyre compressor as it blows the fuse, unlike the 2016 model.
Also when I put the seat up it hits the switch for the hazards so they turn on and it won't quite take my full face helmet under the seat.
I wish I could say more good things about it but my particular one has been in the garage for the fourth time now, trying to find out what's wrong with it. It's only three months old so this shouldn't really be happening.
- Jill H, 2018
More Info
Check out this video review from The chronicles of mr fish.