Honda PCX125 Review (2014)
"
After riding the PCX for almost a year I am still in love with it and yes, it's not perfect, but I feel it's pretty damn close.
"
What Is It?
The Honda PCX125 is a mid-range maxi scooter which often tops the sales charts and is powered by a Euro 3 compliant 124.9 cc single cylinder engine, producing 11.1 bhp at 8,000 rpm.
Specs
Seat Height: Low (

760

 

mm / 29.9 inches)
Weight: Light (130 kg / 287 lbs)
Economy: Very good (120 mpg / 2.4 l/100km / 42.5 km/l)
Range: High (210 miles / 338 km)
Power to Weight: Low (0.085 bhp/kg / 0.063 kW/kg)
Top Speed: Average (65 mph / 105 km/h)
Pros
Very economical
Headlight
Brakes
Stylish
Quiet
Cons
Only some helmets fit under the seat
Glove box doesn't lock
What Is It Like?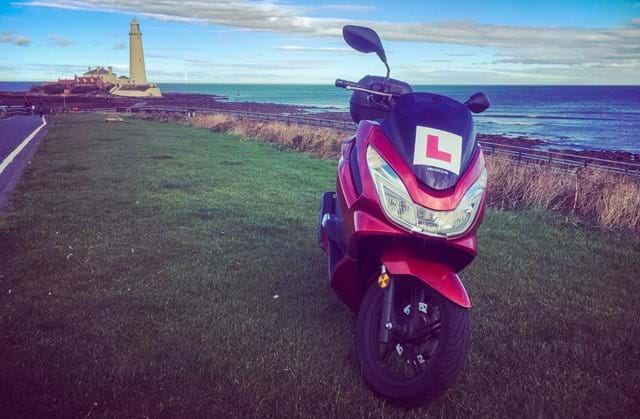 The First Year
I am one year and almost 7,000 miles into riding my 2015 Honda PCX125 which I bought shiny and new from the dealer. My first impressions of the PCX were that is was a great and amazing bike and one of the best 125cc scooters out there.
After riding the bike for almost a year and being in one low speed slide due to very bad weather, honestly I still feel the same as when I first got the bike. I am still in love with my little scooter. And yes, I know like anything, it's not perfect, but I feel it's pretty damn close.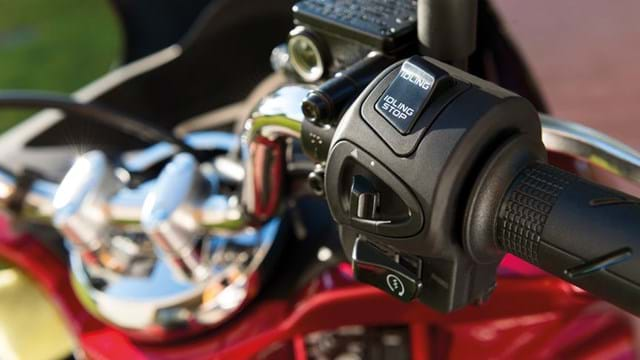 Comfort
It's amazing. I have used the PCX for both long and short rides, whilst also using it to 15-30 miles commute to work.
Economy
I average around 115-120 mpg and coupled with the 8 litre tank, only costs me around £7.50 to fill up. This can then last me around 2 weeks, which to me seems very cost effective.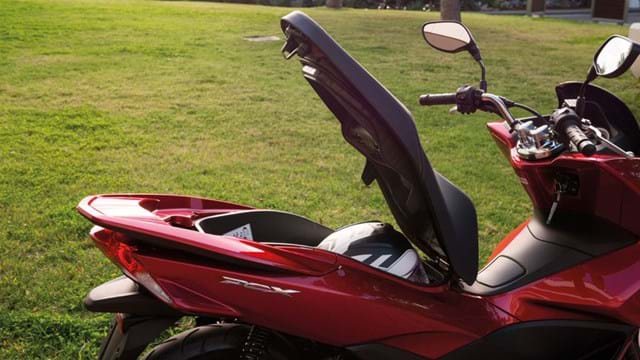 Any Downsides?
However, like most things the PCX does have its flaws. For example, the underseat storage is lacking if you have larger than a medium helmet and I had to add additional storage in the form of a top box to fit my helmet.
Another issue, which only applies if you do a lot of dual carriageway travel, is the top speed of 60-65 mph. Meaning you will be unable to keep up with traffic, and when it comes to hills your speed will only reduce further.
My final issue with the PCX, is that the glove box doesn't lock, leaving you unable to safely store anything valuable in it unattended.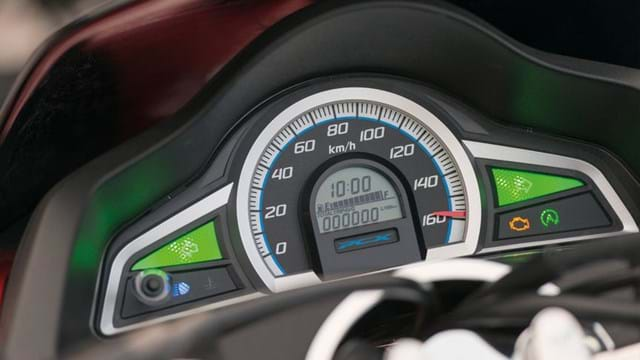 To Sum Up
Overall, taking into consideration all the pros and cons I have personally found, I believe the PCX is an amazing bike, which I have found to be excellent value for money.
Whether you're looking for a starter bike, an easy way to commute, or just for fun rides out, I'm sure you'll enjoy the PCX as much as I do.
- Martin (Big Ms Motovlog), 2017
Price Guide
Year
Dealer
Private
Part Ex
Mileage
2017
£2,850
£2,300
£2,000
6,700
2016
£2,700
£2,150
£1,900
8,500
2015
£2,550
£2,050
£1,800
10,300
2014
£2,400
£1,950
£1,700
12,100
How to use the price guide
The Second Opinion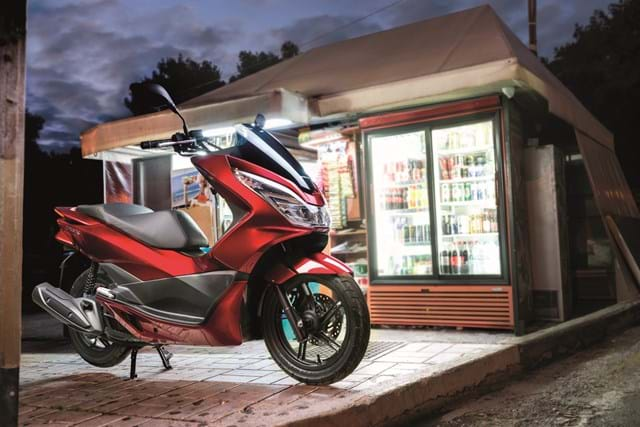 What's It Like?
I'm six months into owning a 2015 model, new from the dealer. So far so good and I've dropped it twice so that shows something.
I've done both the 1,000 and 4,000 mile service, nothing was out of spec and I like to ride a mix of gentle cruise and wide open throttle.
Any Issues?
Honestly there's been no small or major issue with the bike. Small areas rust, primarily on the exhaust ends / weld points and a small amount on the brake disc and caliper. Though these are some of the most exposed areas of the bike so it's to be expected and nothing that one couldn't remove.
Durability
The two drops were both at relatively low speed (6mph and 12mph) and the good thing about the fairings is that they tend to protect all the important bits (coolant, fork, wheels / tyres, engine etc). The fairings themselves held up fine in terms of structural integrity.
I generally inspect the bike once a week or whenever washing it (maybe every 2-4 weeks) for rust spots on bolts and other important bits and to make sure the levels feel nicely lubricated etc.
To Sum Up
Overall she's a hardy beast as long as you don't neglect her for too long. She's mainly garaged over night, and spends each day parked at work in the sun all day.
- Sasso, 2016
Add Your Review
Do you own this bike? We would love to hear anything good, bad, unexpected or that you have changed plus anything that a prospective new owner might find interesting or useful.
More Info
Check out this video review from CagerOnTwoWheels.