Honda CRF250 Rally Review
What Is It?
The 2017 Honda CRF250 Rally is a premium A2 friendly adventure bike that's ideal for green laning.
Engine: 249 cc Single Cylinder, 24 bhp
Economy: 70 mpg, 160 miles
Top Speed: 85 mph
Seat Height: 895 mm
Wet Weight: 157 kg
RRP: £5,400
| | | |
| --- | --- | --- |
| What Is It Like? | | ★★★★★ |
| | |
| --- | --- |
| ✓ | Genuine on and off road capability, really light, suspension |
| | |
| × | No gear position indicator, tail light isn't LED |
My Africa Twin was going in to Two Wheels in Edinburgh for some warranty work and while it was there I was given the new CRF250 Rally to have a shot on. My initial thoughts on this bike were that it looked okay, but it would be a fashion over function "adventure" styled commuter bike. I figured a modern 250 four stoke would be pretty flat and boring, I've found a couple of the larger four stroke singles to be pretty uninspiring so surely a wee 250 strangled by emission standards would be the same?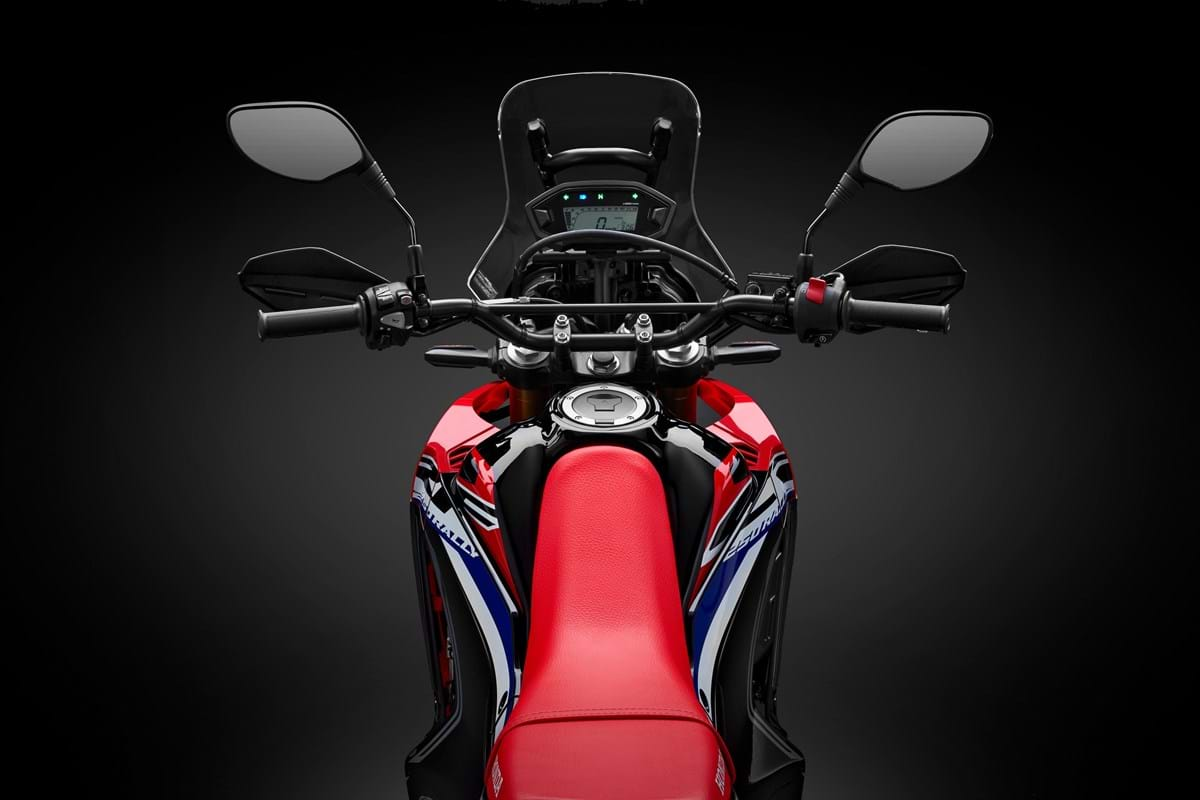 Leaving the shop the bike was fine, cutting through the city traffic easily. The bike's capacity might be wee but it's got a nice tall seat height, so you can see over cars and plan your filtering without any dramas. Once the roads opened up I was surprised by how much grunt the wee engine put out. I could easily stay with traffic and the bike sat at 70 mph without shaking me or the bike to bits.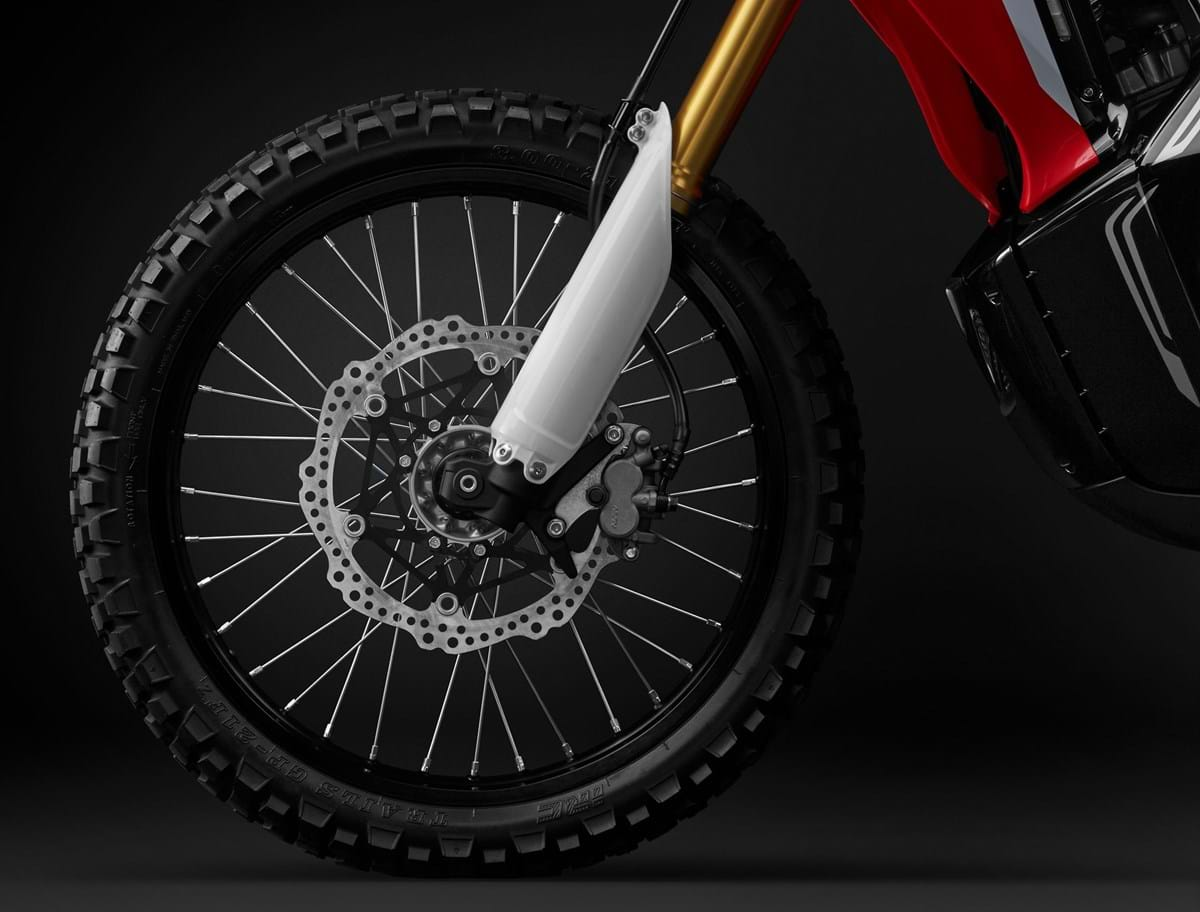 The ditchfinder tyres were a bit vague, but all these road based knobbly tyres seem to have similar feedback. The CRF's 24 bhp wasn't exactly going to light the back end up and its relatively light weight helped too. On the subject of weight I had thought that the CRF250 Rally weighed in at around 165kg, but its actually 157kg fully fuelled up. This is still on the heavy side for a dirt bike, apparently it's down to the frame and the heavy, non race spec engine. The upside of this anchor weight motor is that service intervals are nice and long (8000 miles I think) and it only needs a tiny sip of fuel to produce its 24 horses.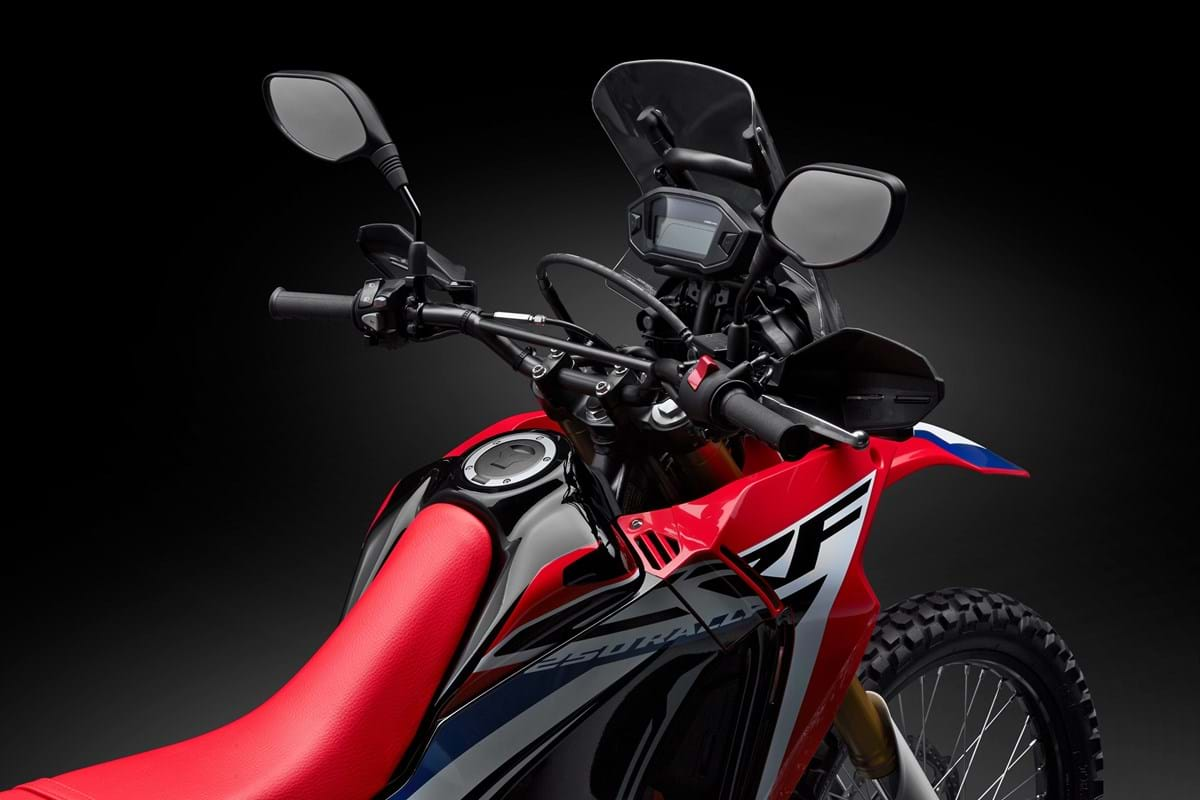 Getting out on to the more rural roads exposed some of the weakness of the wee 250cc motor. My 16 stone bulk combined with a hill proved a bit of an effort and you need to plan your overtaking if there's dithering drivers around.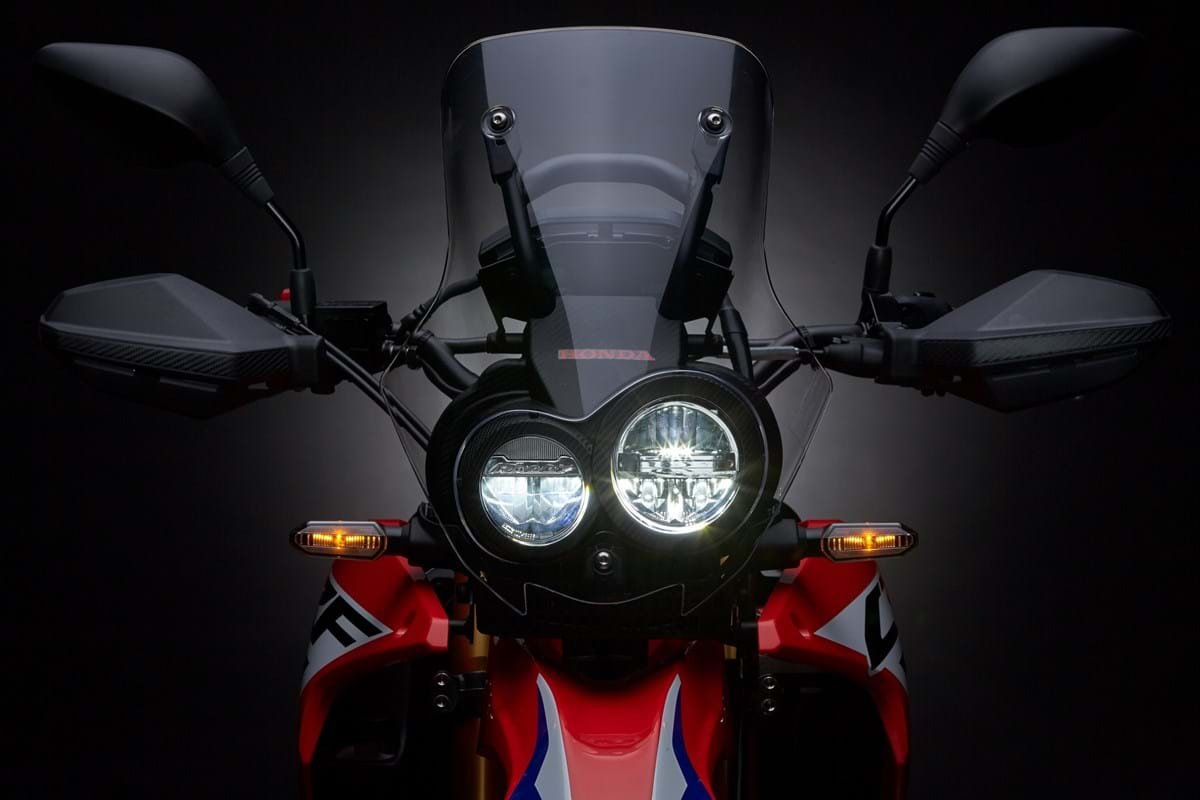 On the rural back roads the bike was great fun, but the CRF250 is a proper trail bike, so I headed to the dirt roads and green lanes in the hills. This is where the bike really shines. The soft, nonadjustable suspension lets the bike fly over lumps and bumps while the brakes do a grand job keeping you in control. You can turn the rear ABS off to do skids and the bike's lightish weight means you can dab your foot down without fear of snapping your leg off. I only ventured properly off road once. To get to the cairn there's not really a track, just a boggy bit which I got the CRF250 stuck in, finding the limits of road tyres and 150 kg. It was easy enough to push the bike out of the slop though.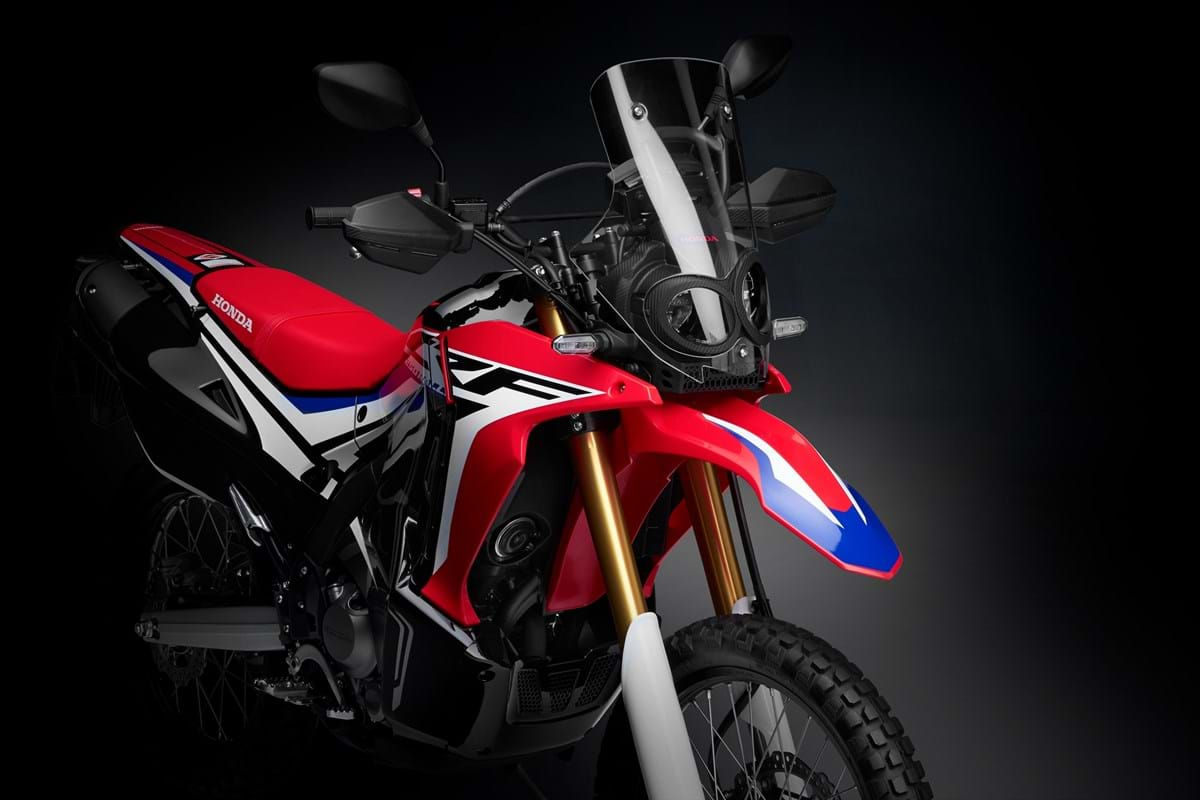 I carried on down to the coast for a bag of chips before battering up some A roads to Greaser's to show him and Faithir the bike. The extra £900 on the cost of the Rally compared to the standard CRF250L gets you a bigger fuel tank, longer suspension, upgraded brakes, a better headlight and the fairing, which works pretty well. The temperature had dropped and I appreciated the protection the wee fairing gave as I rode the 20 miles or so to Greaser's.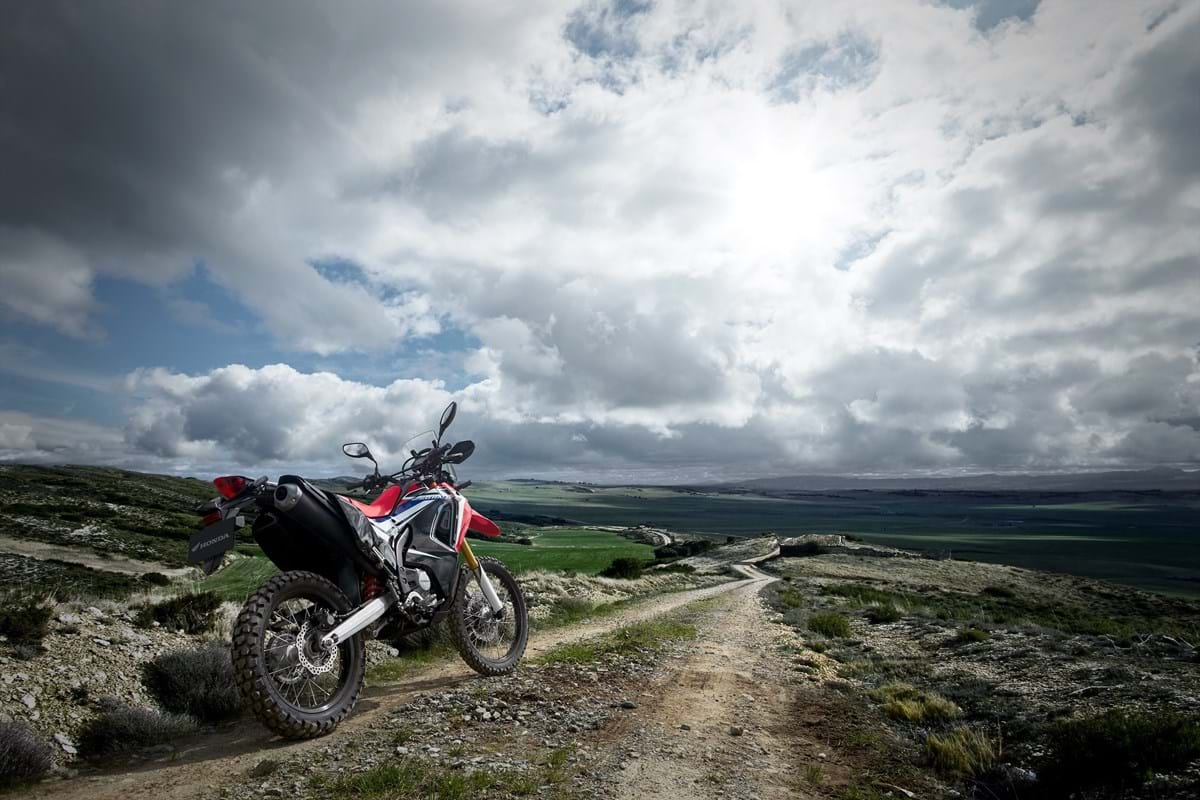 I really enjoyed the wee Honda. If you're looking for a bike to commute on that you could have fun on in more rural areas then I'd recommend it. It's no crosser or dakar bike, but still great fun to chuck about the back roads and trails. It's expensive for what it is too, at £5300. I wonder how much second hand ones will start going for.....?
www.WintonMassif.co.uk
www.PassingPlacesTours.com
- Mike T, 2018
Price Guide
| Year | Dealer | Private | Part Ex | Mileage |
| --- | --- | --- | --- | --- |
| 2017 | £4,350 | £3,500 | £3,050 | 3,700 |
| 2018 | £4,550 | £3,650 | £3,200 | 2,100 |