Ducati Monster 797 Review
" Once you get out of the headache inducing traffic the bike really starts to shine. It leans easily into corners and accelerates predictably. "
✓Style, brakes, handling, comfort, low down power
×No gear position indicator, minimal electronics, fork
What Is It?
The 2017 Ducati Monster 797 is a naked style bike which uses the same engine as Ducati's popular Scrambler range.
Engine: 803 cc V-Twin, 75 bhp
Economy: 45 mpg
Range: 160 miles
Seat Height: 805 mm
What Is It Like?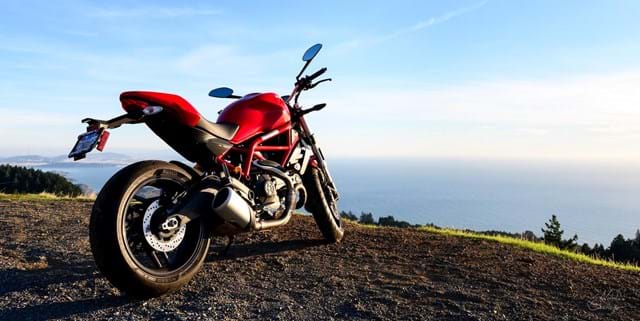 In Town
I've been riding a 2017 Monster 797 for about a year with 1,600 miles on it. Living in a major city, this bike is more often in traffic than not and I would say it's the perfect balance between a city and a zoom-zoom bike. The clutch is easy to hold in for those long minutes sitting in traffic and the bike is incredibly agile for lane splitting.
And Out
Once you get out of the headache inducing traffic is where the bike really shines. It leans easily into corners and accelerates predictably. This is a bike that is comfortable to ride yet has enough power to plaster that grin to your face when you realise you're pushing on.
Why The 797?
This is my first motorcycle. I was given advice by several riders that an 800cc wasn't a good beginner bike but I would disagree.
Unlike my father's 1200S, which nearly killed me the first time rode it, the 797 eases the new rider into riding and gives them the power when they want it.
There aren't any rider modes to worry about and the only issue the beginner might have starting out is hitting the horn instead of the turn signal cancel. Sorry to the dozen people I randomly honked at!
Comfort
I'm 6 foot, 82 kg and the bike is just comfortable to sit on. The only thing I would change is to make the bike a little bit taller.
Besides this, the 797 was designed to be more of an upright bike; meaning you're not going to be in the race crouch that's more common with other Ducatis or the higher end monsters.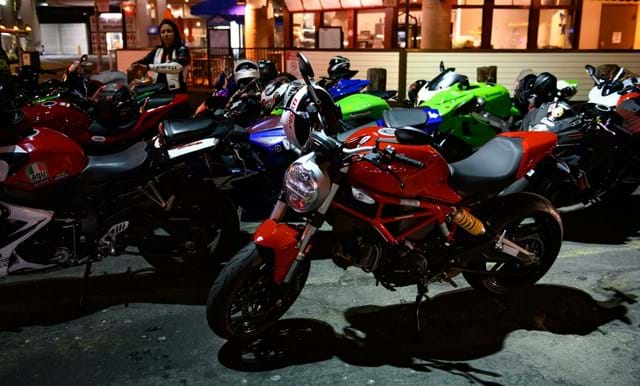 Good
Great entry level Ducati.
Bad
One issue that seems common on this model is finding neutral.
Mods
The first thing I installed was a pair of R&G frame sliders. So far, I haven't dropped the bike, but living in the city, I'm more concerned with someone backing into it while parking.
I'm likely going to put different mirrors and a tail tidy on it soon. The mirrors give you a great view of your elbows but that's about it and the stock rear fender is just ugly.
- Nicholas S, 2019
Price Guide
Year
Dealer
Private
Part Ex
Mileage
2020
£7,200
£5,750
£5,050
2,100
2019
£6,700
£5,350
£4,700
3,700
2018
£6,400
£5,100
£4,450
5,100
2017
£6,200
£5,000
£4,350
4,200
The Second Opinion
Why The 797?
Motorbikes have always evoked a passion that runs deep for me, and one brand in particular, 'Ducati'. So when I got back onto a bike after a long absence it was the first brand I was drawn to. Passion runs deep so they say…
I wanted a bike that would be easy to ride, comfortable but still able to stir the sole when the opportunity arose, and the Monster range encompasses this principle perfectly due to years of evolution, whilst staying true to the original concept.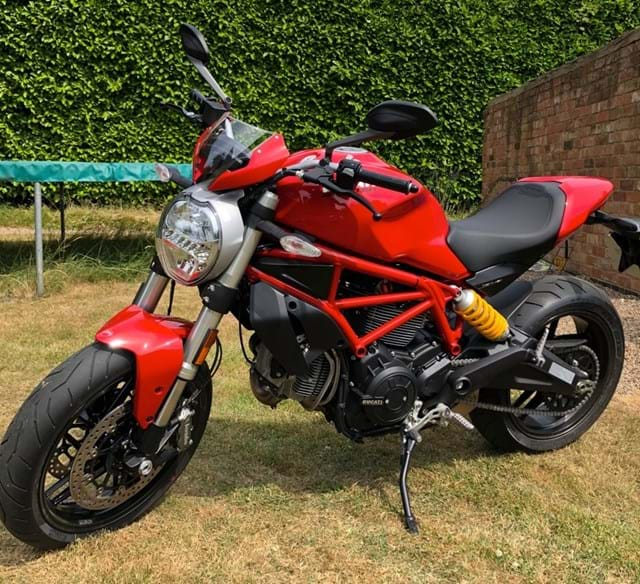 VS The 821
Choosing which one though was harder than I originally thought as each model had their own character and ultimately it came down to either a Monster 821 or their entry model Monster 797.
Both are fantastic bikes and have enough real world performance to satisfy most enthusiasts, but the classic concept of an air-cooled Monster won the day and I took delivery of a Monster 797+.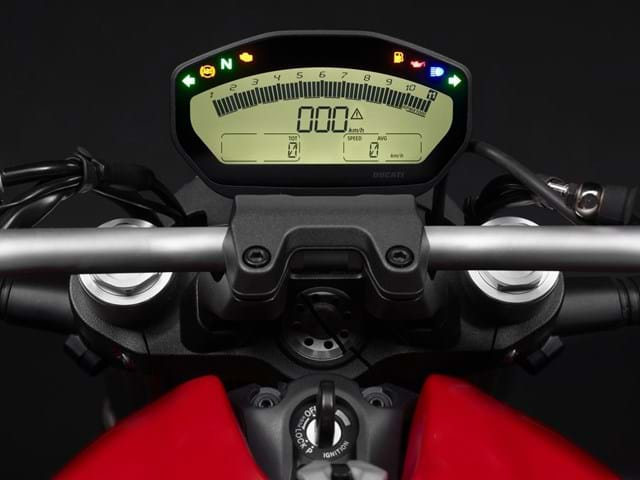 Engine
Getting back on the bike after such an absence meant the learning curve was pretty big again, but the confidence inspiring characteristics of the bike have helped ease me back into riding.
The engine feels plenty powerful enough for everyday, and although the absence of electronic aids (traction control etc) was a concern, I think the bike is purer for it.
Handling
I love the way the bike handles, flowing from corner to corner on twisty roads and think this is where the bike excels. Morning or afternoon commutes to the office always seem to include a detour that highlights how a simple approach to biking can work so well.
From a front end that communicates the road surface in minute detail, to a brake setup that inspires confidence when leaning on them I can't think of a bike that is more suited.
Protection
Obviously being a naked bike buffeting and exposure to the elements is a bit of an issue but accept that it's what it is and embrace it, once you've ridden for a few miles the grin just keeps getting bigger.
To Sum Up
You could say the passion for biking has been re-ignited thanks to my Monster. Love it.
- Oliver W, 2018
Add Your Review
Do you own this bike? We would love to hear anything good, bad, unexpected or that you have changed plus anything that a prospective new owner might find interesting or useful.
More Info
Check out this 1,000 mile video review from 8300 RPM.