Yamaha MT-03 Review
" It's an ideal first bike, commuter or twisty road grin inducer. Over three years and 11,000 miles, it's been a great little bike. "
✓Handling, economy, stands out from the crowd
×Reliability, poor range, hard seat
What Is It?
The 2006 Yamaha MT-03 is a funky naked bike with the rear shock unusually placed on the side and is famous for being one of the largest capacity single cylinder "thumper" bikes.
Engine: 659 cc Single Cylinder, 45 bhp
Economy: 60 mpg
Range: 200 miles
Seat Height: 805 mm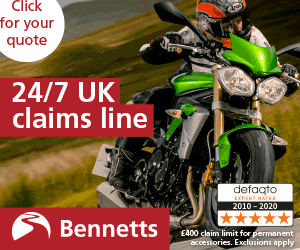 What Is It Like?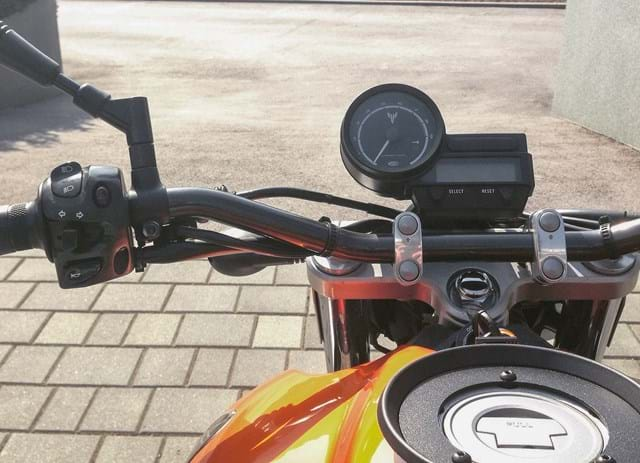 Living With It
I bought my MT-03 as my first 'big bike' at 19, after doing my test in March on the 33hp restriction. Similarly to my previous bike, a 125cc Suzuki DR SM, and for the types of twisty switchback roads I ride in the Yorkshire Dales I wanted something on the supermoto / big single end of the spectrum.
The Suzuki DRZ400SM and KTM Duke IIs were also candidates, but I ended up choosing a 2010 MT-03.
Practicality
This quickly became my commuter when my shared car became unavailable. The MT-03 was always marketed primarily as a city / commuter bike, which it handles fantastically.
The torquey motor, low gearing with a tall upright riding position and wide bars make it a dream for skipping through traffic and nipping around towns. It's never let me down in three years and these engines are pretty much bulletproof.
Handling
For the last two years however, it's been returned to toy status. Weekend thrashes, weekday pootles to the Manor Café and more recently, go kart track night ventures.
This bike isn't the fastest, by a long way and you will notice on longer open roads. But if your local roads are slowish, twisty and lacking straights I have no problems keeping up with my cousins FZ1 and you'll probably be having more fun! The wide bars make it super flickable so twisty roads are its forte.
Engine
The 660cc thumper is vibey, can be snatchy and there's a well-known surging issue cruising around 3,500 revs. But a lot of this is just big single character, it's easy to get used too.
Aside from these issues, it's a great reliable lump. It's fairly economical plus it pop and bangs on the overrun which will never get old!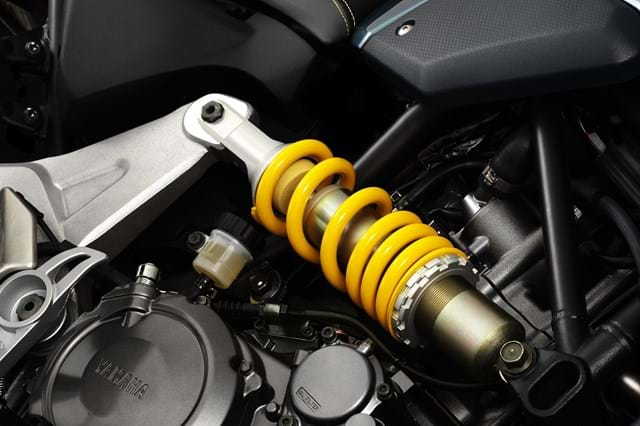 Brakes
The front end is lifted from the FZ600, so there's plenty of stopping power. Being such a short bike with the weight pushed forwards the rear brake does have a tendency to lock up under hard braking.
Suspension
The short nimble chassis is great in the corners, and the forks and rear shock seem to work well, being a comfy but controlled ride. The front does seem a little on the soft side however.
Reliability
In over three years, it's been a great little bike. No issues really except the usual wear and tear items. The finish doesn't stand up too well to British winters, but overall the quality has been pretty good.
Being a big single it does wear heavily on the drive train, sprockets and chains, cush drive rubbers have all been replaced by myself.
- Stuart, 2016
Price Guide
Year
Dealer
Private
Part Ex
Mileage
2006
£2,650
£2,150
£1,850
22,200
2007
£2,600
£2,100
£1,800
21,100
2008
£2,650
£2,100
£1,850
19,800
2009
£2,750
£2,200
£1,950
18,400
2010
£2,950
£2,350
£2,050
16,900
2011
£3,200
£2,550
£2,250
15,300
2012
£3,500
£2,800
£2,450
13,500
2013
£3,900
£3,150
£2,750
11,600
Related Bikes
Yamaha MT-03 (2016 On) - Completely new bike with a parallel twin engine.
Yamaha XT660R - Off-road equivalent with wire spoked wheels, knobbly tyres and a similar engine.
Yamaha XT660X - Supermoto version of the XT660R with smaller wheels.
The Second Opinion

Choosing The MT-03
A2 licence holders in today's world are usually offered new 300cc twins that come on rather skinny tyres and emulate the looks of a 125cc rather than a larger bike. But dive into used bikes and you can find what feels like a motorcycle that was before its time.
The MT-03 with its 660cc single lump suits the licence requirements spot on with regards to weight, power and chassis size being a good balance of big bike chunkiness without feeling cumbersome or threatening for riders used to 125's. Coming up to 2 years of ownership has showed me that I very much feel I made the right choice of bike for my A2 period.
Engine
The engine is a vibey lump but not in an irritating sense, more chunky less buzzy and not the sort of vibes that leave you with any numb parts.
It's usable through low speeds and can accelerate with most riders up to 40mph. Over that it will still get you to motorway speeds quickly enough leaving you with revs to overtake when needed, but there are probably better bike options that don't sit 2/3rds up the revs at 70mph.
Comfort
The ergonomics with a usable seat height, short reach to the bars and comfortable footpeg position fits those without height but doesn't cramp those with some. The bars are very wide, good for fun and levering it about, not so for filtering.
Obviously naked bike equals no wind protection, but the small fly screen option does prevent any buffeting, it's just a case of if you mind wind or not.
Suspension
The parts that adorn it are of decent quality but brand-less, if that bothers you. The only issue I find is if having a footage scraping sort of day, then the suspension is under-sprung, but for every other day of the year, its sufficient.
Tyres
Modern sports touring tyres suit the bike well with the tyres being able to take more than the suspension. I've found anything 2 layers (Bridgestone BT023, Pirelli Angle GT) suit me and the bike better than 3 layered options (Michelin PR2).
Servicing
Aftermarket parts aren't the most abundant, but for servicing and stock parts, everything is still readily available. Just get to know how to check the oil level, the dry sump system can be difficult. Have a look at XT660 forums as these are much more populated but still offer useful advice where needed.
Any Issues?
Problems for me have been few and far between (touch wood) although I am aware this isn't the case with all MT-03's. But what I've had to do beyond serving is change spark plug cap, coolant temperature sensor and tighten a nut in the engine (common issue across all 660 yams, see the forums), but no issue has prevented the bike from starting and being able to ride.
To Sum Up
Recommending the bike to full licence holders can only really be done to those who want the slightly less powerful, quirky single option vs SV's, ER6's etc. But to those moving up the licence tree, it's a great used option and really is case in point for how a smaller capacity bike can teach you how to ride much better than a big bike can.
- LammyIOW, 2017
More Thoughts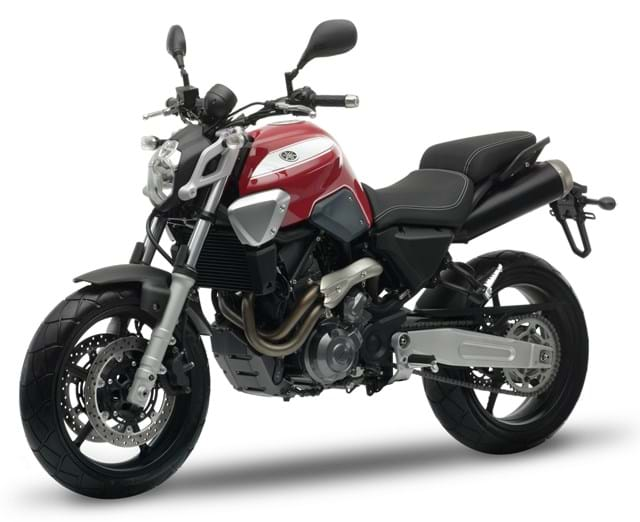 Choosing The MT-03
I bought my 2007 Yamaha MT-03 used in 2013 with 12,000 miles on the clock. The bike looked pretty well maintained and apart from the chain and sprockets, everything looked perfect. It is my first "big" motorcycle so the power and torque were just right.
Engine
The bike has a quirky throttle, especially at city speeds of 30 mph, but it's nothing that I couldn't get used to. The bike is perfect for town riding and some solo touring down the twisty roads of my country and the Alps, but is under powered for two up riding.
Comfort
The seating position is comfortable, but after 120 miles, my knees start to hurt really bad as I am a tall guy (185 cm). The seat is a bit too hard as well and coccyx pain is quite a big issue for me.
Economy
Fuel consumption ranges from 55 mpg to 64 mpg which is okay considering the age of the bike.
Handling
Suspension is a good for me, if a bit on the soft side. The motorcycle corners really well and is perfect for a beginner, but will give you joy even after you get used to it. It's also really light and easy to move around, and I found it pretty reliable.
The rear brake is really strong, but I find the front brakes a bit too spongy.
- Mekros, 2016