Honda SH300i Review
" It's a great urban tool and excellent all-rounder, with the bonus of a powerful engine. "
✓Handling, power, brakes, economy, lighting
×On the pricey side, storage, suspension
What Is It?
The 2015 Honda SH300i is an A2 licence friendly premium scooter which was first released in 2007 and updated in 2011.
Engine: 280 cc Single Cylinder, 25 bhp
Economy: 75 mpg
Range: 150 miles
Seat Height: 805 mm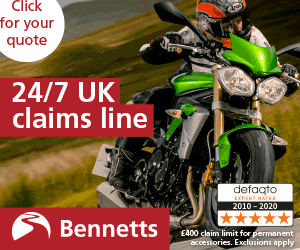 What Is It Like?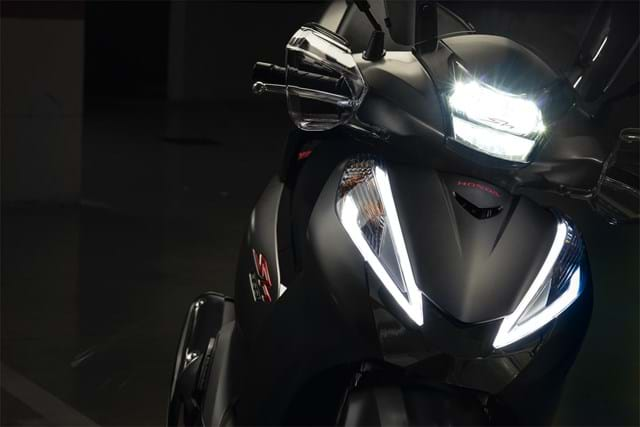 My Experience
I purchased my first Honda SH300i in 2008 and was really happy with it. In 2013 I traded my bike in for a Honda NC700S which again I enjoyed, but this year I decided (due to a bad hip) to go back to a twist and go / step through.
The Engine
My new SH300i is a lovely bike and I am delighted with it. The engine is so willing and pulls very well. It is quick away from the lights and capable of a little over 90 mph. With the strong performance also comes a good mpg. Honda claim over 90 mpg, but I've been getting somewhere in the late 70's due to not be able to resist the excellent performance!
Compared To The Old Model
The SH300i has been improved over the years and now comes with LED lights and keyless ignition. The new LED lights are impressive and give out a stronger beam with less drain on the battery.
The power delivery has been improved to give more low down torque, even though the latest model is down on peak power from the original.
Handling is excellent and feels more like a motorbike than a scooter. The seat height is higher, which took a little getting used to, but it does give the advantage of being able to store a full face crash helmet under the seat. The 12v auxiliary socket is also now situated under the seat, which is useful if you want to charge a phone or tablet.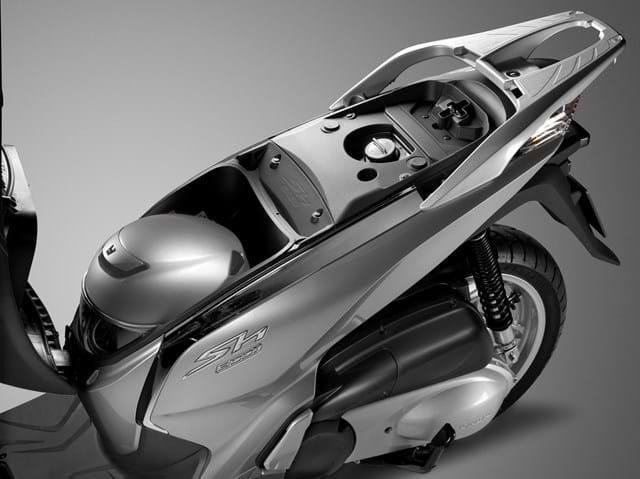 The Smart Key
The Honda SMART key system is good once you've worked out how to use it. It enables you to start the bike, unlock the seat and set the steering lock with the fob in your pocket using a multi function switch.
Once locked, the indicators flash to show your machine is secure (very similar to a car). I was a little disappointed that it only came with one fob, but it is possible to start the bike if the fob battery goes flat using a security code.
To Sum Up
The instruments are clear, easy to read and now give the mpg. Being a Honda the quality of the bike is excellent and it should give years of reliable transport.
The price of the SH300i is not cheap but I still think it represents good value for money. It is fun to ride and the 280cc engine gives it the ability to do longer runs.
I would not hesitate recommending the SH300i. It's a great urban tool, with the bonus of a powerful engine and an excellent all-rounder.
- Mark C, 2018
Price Guide
Year
Dealer
Private
Part Ex
Mileage
2015
£3,050
£2,450
£2,150
7,300
2016
£3,250
£2,600
£2,300
5,000
2017
£3,500
£2,800
£2,450
5,100
2018
£3,800
£3,050
£2,650
3,700
2019
£4,100
£3,300
£2,850
2,100
2020
£4,850
£3,900
£3,400
1,250
The Second Opinion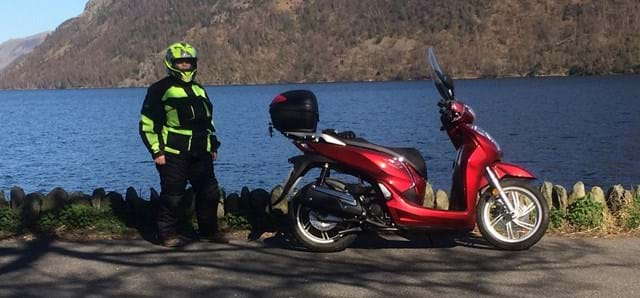 Compared To The SH125i
In December last year I bought a brand new bike. It was a Honda SH125 Mode (Ruby Tuesday) and I rode it for over 600 miles, even down to Wales.
In the process of getting out and about on this lovely little bike I realised that it was slightly under powered for my purposes. I took the bike back to Honda for its first service and while I was there I enquired as to whether there was any way to make it more powerful.
What's Good?
I was shown a Honda SH300i and a test ride was arranged. The difference was phenomenal. I can recommend the SH125 if you are just commuting, but if you are interested in riding any distance which includes motorways, you really need a 300cc machine!
I part exchanged my 125 for a new SH300i (Ruby2), did 600 miles in less than a week, got the first service sorted and I have not stopped enjoying riding my beautiful new bike. I am not very good on technology but I know when I feel safe and this bike makes me feel unbelievably confident!
- Valentine T, 2018