Ducati 1199 Panigale S Review
" The 1199 has now done 17,000 miles and I must say has been a fantastic bike and an absolute dream to ride. "
✓Stylish, very fast, electronics package, a track bike for the road
×Can get hot in traffic, fuel consumption, range, slippery pegs
What Is It?
The Ducati 1199 Panigale S launched in 2012 and builds on the base Panigale with Ohlins suspension, better Brembo brakes and better wheels.
Engine: 1,198 cc V-Twin, 195 bhp
Economy: 30 mpg
Range: 110 miles
Seat Height: 825 mm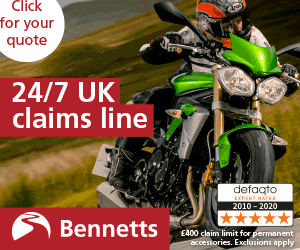 What Is It Like?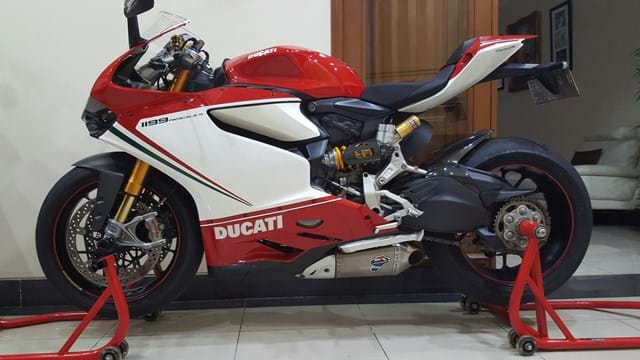 The Panigale S
I purchased my used 2012 Ducati 1199 Panigale with 2,500 miles on the clock. The bike had been stood for over 2 years when I bought it in February 2016 so I had to replace the fork seals, Pirelli Supercorsa SC2 tyres, do the oil / filter change and also one of the map sensors and then I was ready to go.
I have used the bike on many track days, city riding and also touring, the later being quite tough on the bike due to some bad road conditions.
Heat
At this point I should tell you that I live in Indonesia and much of the touring involved shipping the bike to remote islands or when possible riding and taking ferries.
Obviously the ambient temperature in Indonesia is high, normally around 30 Degrees C, sometimes causing overheating problems when in traffic so I installed Samco hoses and an additional radiator fan from a 250 Ninja which solved that problem.
Running Costs
After every track day I replaced the oil, oil filter and checked for any errors at the dealer. All the way up to 15,000 miles the only problem I had was a failed gear sensor which was not expensive to replace.
On the 15,000 mile service I had to replace the rear wheel bearing hub due to excessive rear wheel play, probably caused by the road conditions while touring, which cost me £600 with shipping included...Ouchhh.
Mods
Lightech R rearsets, Lightech folding clutch and brake levers with lever protectors, Rizoma brake and clutch fluid reservoirs, recovered the original seat as it was too slippy and also purchased the OEM comfort seat, fitted CNC frame caps, carbon rear wheel hugger and a tail tidy.
The most useful mod was the Ram mount X grip phone cradle I purchased from Bob at Telferizer.com, which came with a purpose made fitting for the Panigale and really is an excellent piece of kit for touring.
To Sum Up
Peny, as I call her, has now done 17,000 miles and I must say has been a fantastic bike and an absolute dream to ride. The wow factor is hard to explain if you haven't ridden one and if you haven't....you should!
Recently I have had the bike wrapped and the livery changed, although the original Tricolore is still underneath.
- Mike C, 2018
Ducati 1199 Panigale S Deals →
Price Guide
Year
Dealer
Private
Part Ex
Mileage
2012
£11,650
£9,350
£8,200
13,500
2013
£12,150
£9,700
£8,500
11,600
2014
£12,600
£10,100
£8,850
9,500
More Info
Check out BaronVonGrumble's video review of the 1199S.
For more reviews and launches check out BikeSocial.