BMW F700GS Review
✓Brakes, lightweight, comfortable, multiple seat height options
×Suspension, gearbox, lights
What Is It?
The BMW F700GS is a mid-range adventure bike which is closely related to the F800GS.
Engine: 798 cc Parallel Twin, 75 bhp
Economy: 50 mpg
Range: 180 miles
Seat Height: 820 mm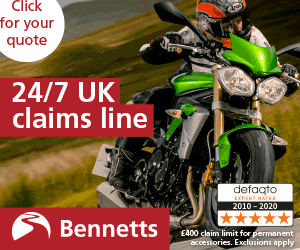 What Is It Like?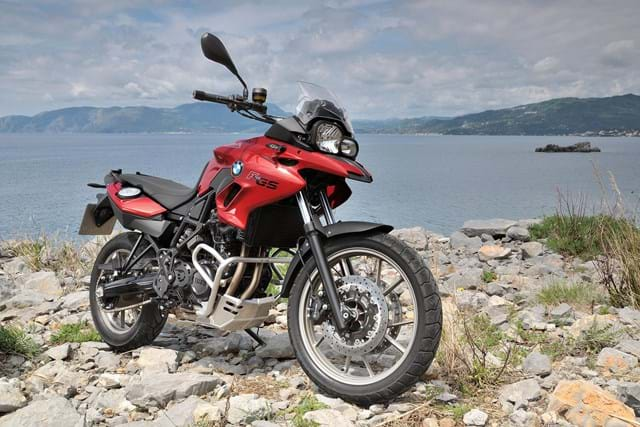 My Experience
I've never used these bikes off road, just as roadsters, so I can't comment on the off road side of these machines. I first used one of these in its guise as a 650 and although I didn't really want it as my rental I ended up buying one.
Since then I've ridden a 700GS twice, each time for two weeks hard riding around the forests and mountains of Northern California, the same bike each time the only difference being the first time it had 2,000 miles on it and more recently 18,000.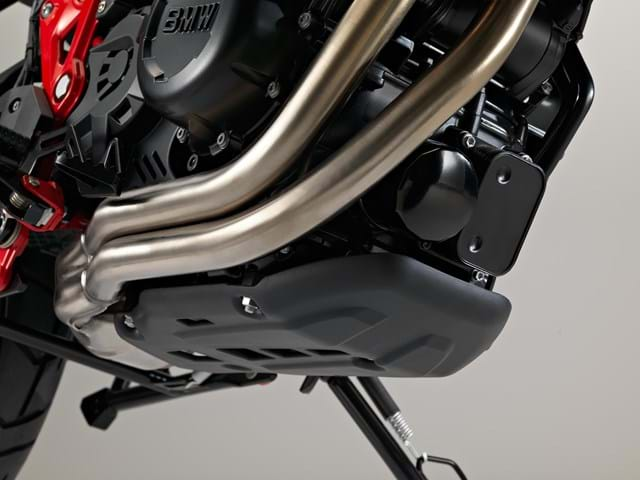 Engine
The engine is a Rotax twin and is very eager to please, it takes being revved hard and the fuelling is spot on. On one occasion I went from 40 ft elevation to 8,000 in just over two hours and the engine provided the same performance throughout, as long as you give it premium grade fuel it seems very well sorted...it also provides a good degree of engine braking.
It's geared down from the 800GS so it has to be revved more but that suits me and I spent several 2-3 hr sessions at 80+ in the car pool lane on the Freeways around San Francisco, the bike can take it as long as your arms can.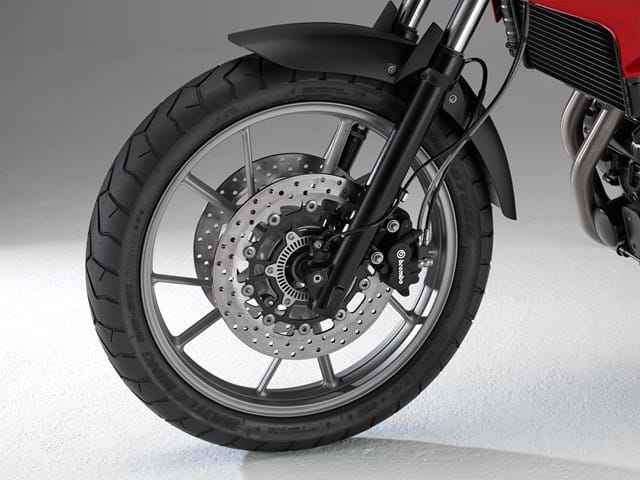 Brakes
The twin discs on the front of the 700GS are the same as the 800 so they do an admirable job. The back tends to fade after prolonged hard riding in the mountains, but for general use the brakes are good.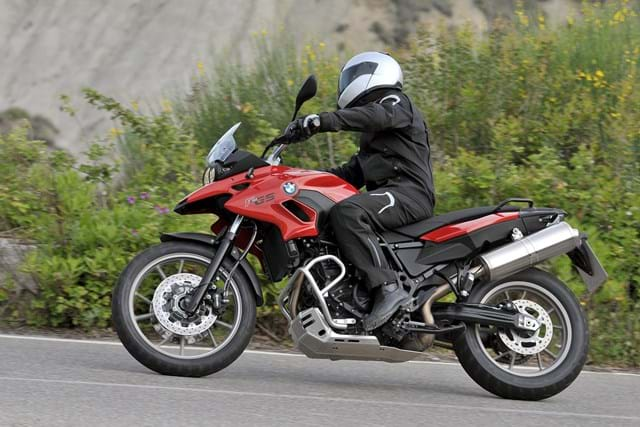 Comfort
The riding position is very comfortable for me at 6'2" and I've done four hours without a break through the mountains, which was tiring but didn't stop me from riding another three hours after a quick lunch break.
I was expecting to be full of aches the next day but was pleasantly surprised and ended up doing several 250+ mile rides in the following week, so BMW have the ergonomics of the bike sorted as a tourer. The power outlet on top of the 'tank' is also perfectly placed for heated clothing.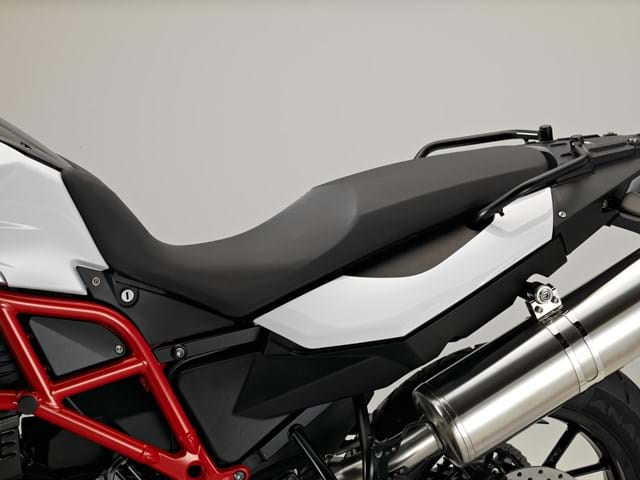 Fuel
Having the fuel in the frame keeps the weight low but if you get any fuel on the plastics under the filler cap it'll be permanently stained which is short sighted and can really make the bike look shabby.
Mods
The bike runs a Canbus electrical system so everything is BMW/Hella fittings which involves special plugs for an Optimate and anything that you want to plug in like a jacket or satnav.
The Canbus runs through the ECU, which further complicates matters as it detects any changes and shuts that system down, which is fine in theory but in practice means that when I upgraded the fog lights to LED, I had to take it to a BMW dealership to get them to tell the ECU about the change.
Any Downsides?
The suspension is poor, despite being Showa and the front forks feel very bouncy. It varies from feeling like there's too much preload to having almost no rebound damping.
This is a major downside to high speed or long distance riding, only made controllable by winding the rear preload back off to the point of being very soft, which is okay but does compromise the handling.
The gearbox isn't ideal, this goes for all the F series range, but this particular one was full of neutrals with none being between 1st and 2nd. This got worse in traffic where you need it most and is a recognised issue by all owners, the degree of which is a matter of luck.
To Sum Up
The bikes make good value for money if you're prepared to put up with the faults.
- John C, 2016
Price Guide
Year
Dealer
Private
Part Ex
Mileage
2012
£5,300
£4,250
£3,700
13,100
2013
£5,050
£4,050
£3,550
11,200
2014
£5,150
£4,100
£3,600
9,300
2015
£5,350
£4,300
£3,750
7,100
2016
£5,750
£4,600
£4,000
4,900
2017
£6,200
£5,000
£4,350
5,100
Get The Gear To Go With It
Related Bikes
BMW F800GS - Basically the same bike but with 10bhp more power, improved suspension, larger front wheel and spokes.
More Info
Check out this video review from 2 Wheel Lifestyle.
For more reviews and launches check out BikeSocial.