Yamaha YZF-R125 Review (2014)
"
It's surprisingly quick, has the R6 looks, an upside down fork, amazing economy and is very forgiving to new riders.
"
What Is It?
The Yamaha YZF-R125 is a premium learner friendly sports bike and is powered by a liquid cooled 124.7 cc single cylinder engine, producing 15 bhp at 9,000 rpm and maximum torque at 8,000 rpm.
Specs
Seat Height: Average (

825

 

mm / 32.5 inches)
Weight: Light (140 kg / 309 lbs)
Economy: Very good (90 mpg / 3.1 l/100km / 31.9 km/l)
Range: High (230 miles / 370 km)
Power to Weight: Low (0.107 bhp/kg / 0.080 kW/kg)
Top Speed: Average (80 mph / 129 km/h)
Pros
Good suspension
R6 big bike feel
Cheap to run
Stylish looks
Build quality
Nippy
Cons
Reasonably expensive to buy
Not pillion friendly
Plastic tank
Top speed
Headlight
Screen
What Is It Like?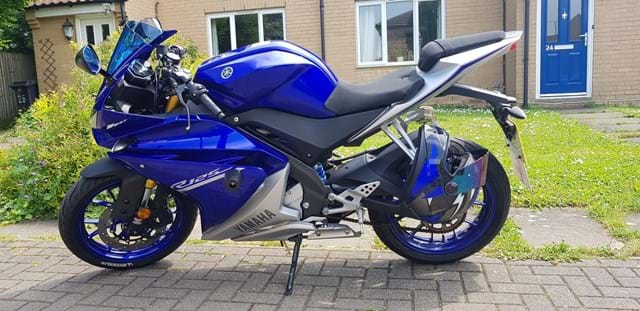 A Good First Bike?
This is my first bike after taking my CBT. It has been very forgiving when I've shifted gears badly or stalled multiple times while getting used to how far out the clutch is.
Due to the power you have to use every gear to its fullest to get on dual carriageways, though I find it will easily do 70mph with my small size.
I love my R-125 and wouldn't ask for anything else, although I have thought to myself maybe I shouldn't have gotten a brand new one for my first ever bike. I get annoyed whenever I find a little scratch.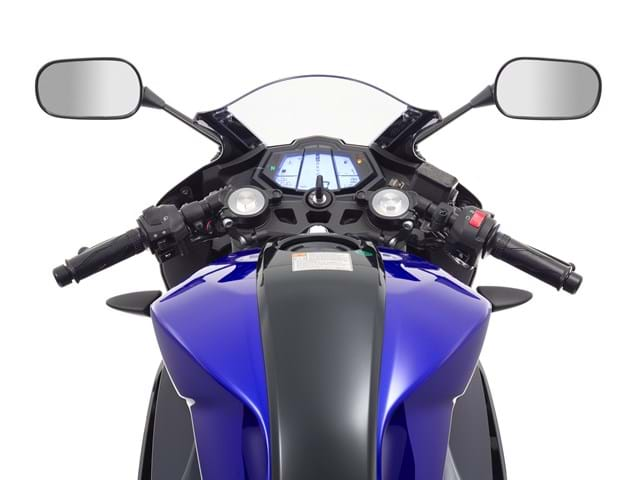 Comfort
The seating position can be very uncomfortable on long rides because I have bad hips, knees and back. I expected to be hunched over as it is a sports bike, but on rides my shoulders can be quite tense and my wrists hurt.
Also every now and then I have to stretch out my legs relieve my hips and knees from being bent for the whole ride. This is usually if the journey is one hour plus.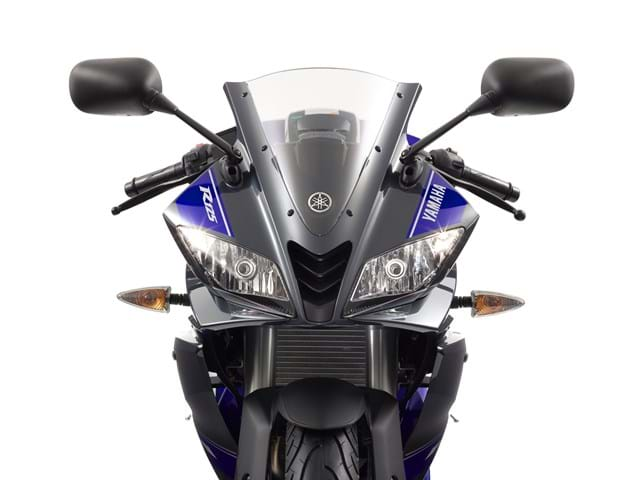 Any Downsides?
I've found that the screws rounded easily when changing my screen. It can also be heavy, especially with a full tank of petrol.
Mods
Double bubble screen (blue tinted) - this makes such a big difference when riding from the standard screen, I was surprised.

A silver R125 tank pad - mostly to hide the scratch from my jacket belt on the first day I ever rode it home from the dealership. Also to prevent further damage.
Yamaha crash bungs on the boomerang fairings - these were more of a 'just in case' to decrease the probability of any damage if anything happened.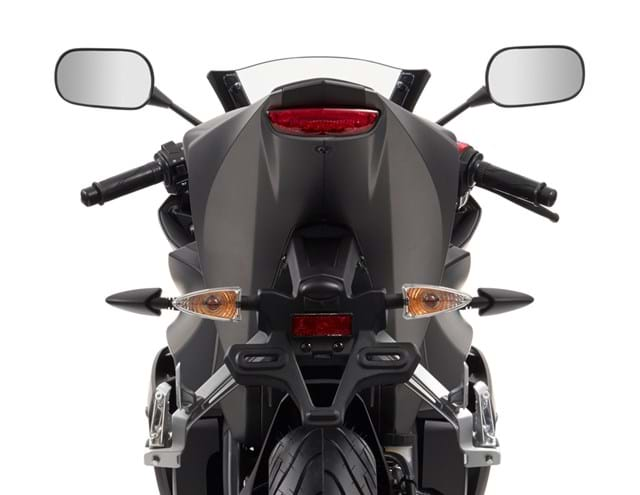 What's Next?
I am hoping to upgrade the clutch and front brake levers to shorter ones, as well as tint the headlights blue and upgrade the standard bulbs to brighter ones.
I'm also planning to change the tail tidy and upgrade the indicators to LEDs, as the standard indicators are quite bulky in my opinion.
Pros
Surprisingly quick
Has the looks of an R6
Amazing mpg
Upside down forks
Very forgiving to new riders
Digital screen
Cons
Quite heavy to move
Plastic tank
Seating position can be uncomfortable on long rides
Stock tail is not attractive
Standard windscreen is useless
- Geraldine R, 2018
Price Guide
Year
Dealer
Private
Part Ex
Mileage
2018
£3,450
£2,750
£2,400
4,900
2017
£3,100
£2,500
£2,200
6,700
2016
£2,850
£2,250
£2,000
8,500
2015
£2,600
£2,100
£1,800
10,300
2014
£2,400
£1,950
£1,700
12,100
How to use the price guide
The Second Opinion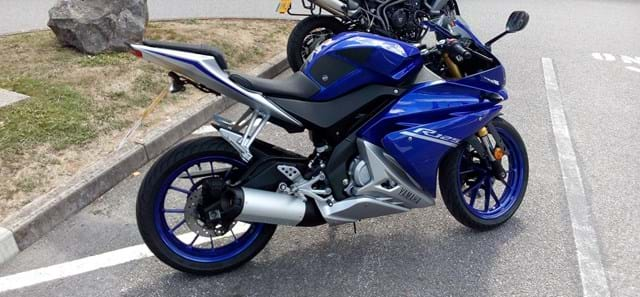 Choosing The R125
After recently deciding to get back on a motorbike, after roughly 25 years, looking for a new bike was not an easy choice. Last time I rode everything screamed its guts out leaving billowing clouds of two stroke behind.
The surprise was there are loads of great learner legal 125s out there, albeit not many suitable for a 6 ft 3 tall man. After trying several for size and dismissing them for being too small I tried the Yamaha YZF-R125 and was pleasantly surprised at the size of it.
Several weeks of searching landed me with a beautiful 2017 model in Yamaha blue and silver with the added bonus of a number plate of YZF as well.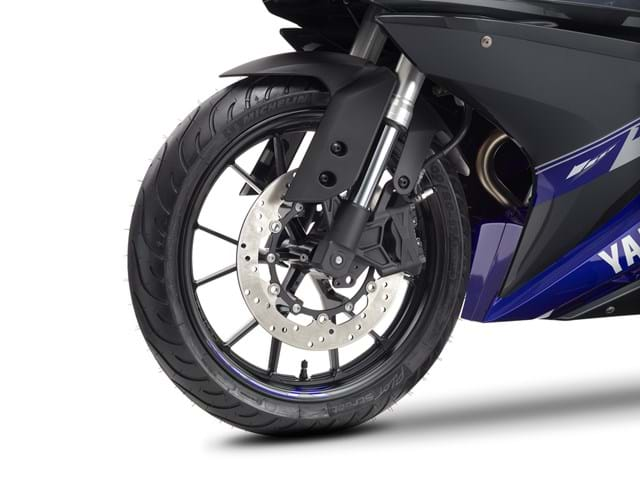 First Impressions
It rides like a dream, nice and smooth with no rattles and everything feels nice and tight as it should. The handling is great, it loves the twists and turns of Dartmoor and certainly turns heads where ever I ride. The brakes stop you on the proverbial six pence so I've got lots of confidence in them.
Economy
Well its a four stroke 125 and as expected seems to go for ever without worrying about filling up.
Finish
Build quality is exceptional, as you would expect from anything with the Yamaha badge and I can see with care the bike looking pristine for a long time. The digital display is great, everything works, is easy to read and all the controls are easy to reach with a nice feel to the touch.
Any Downsides?
It's early days still and I'm very impressed, apart from a few small things:
Top speed is not as quick as I would have expected, probably reaching 70 at a push but carrying a 6 ft 3 20 stone man then what can I expect?
The headlight is not the brightest but easily rectified with better bulbs.
Whilst I have not added anything to the bike myself apart from new bulbs she can fitted with the tail tidy and R&G tank grips.
Who Is It Aimed At?
Learners one hundred one cent, a great bike with fantastic looks. Would I buy again? Hell yes. This bike will more than keep me happy while I am doing the full test and beyond.
Will I Sell It When I Pass?
Not a chance. This little bike has earned its place in the family, will become the wife's learner bike and a daily commuter for me.
- John B, 2018
A Few More Thoughts
What's It Like?
The Yamaha YZF-R125 2014 is a brilliant bike for riders who are just getting started or for people who are just a bit taller than others.
The bike is a beautiful one to both look at and to ride with the wind behind you. It's one of the fastest 125cc learner legal motorbikes on the market but not the cheapest motorbike out there. Don't let that turn you away because it has a lot to offer.
Pros
Resembles the R6 and sports big bike looks
Comfortable seat
Upside down fork
Great MPG
User friendly and forgiving for new riders
Fast acceleration and top speed
Front and rear disc brakes
Great dash
Cons
Pillion seat is uncomfortable
Tank is Plastic
Screen is useless unless you are a smurf
Stock exhaust is a bit unsightly
Stock tail is just ugly
If you are less than 5'4" you may struggle to ride this
Summary
In conclusion the YZF-R125 is a great learner bike. It is a good competitor for the Honda CBR125 and to be completely honest, it looks better.
It is a good all round motorbike whether it's being used for the daily commute to work, learning to ride or just going out and having fun with what it has to offer.
My final verdict is that it is a great bike and if you have the money and are looking for a brand new 125 then this is the bike I recommend.
- Ryan (Life Dash Cams), 2017