Yamaha YZF-R125 Review
" For a bike with around 15bhp it really hits the ticket. Perfect low-mid torque up to around 50mph combined with stunning aggressive looks. "
✓Looks great, handling, brakes, light, easy to manoeuvre, reliable, cheap to run and fix
×High seat, aggressive riding position, buffeting from standard screen
What Is It?
The 2008 Yamaha YZF-R125 is a premium learner friendly sports bike with design elements from their higher capacity sports bikes. It was updated in 2014 and in 2019 when VVT was added.
Engine: 125 cc Single Cylinder, 15 bhp
Economy: 90 mpg
Range: 270 miles
Seat Height: 810 mm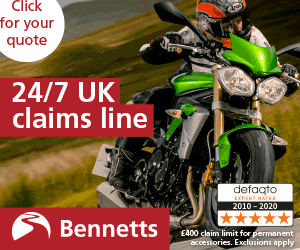 What Is It Like?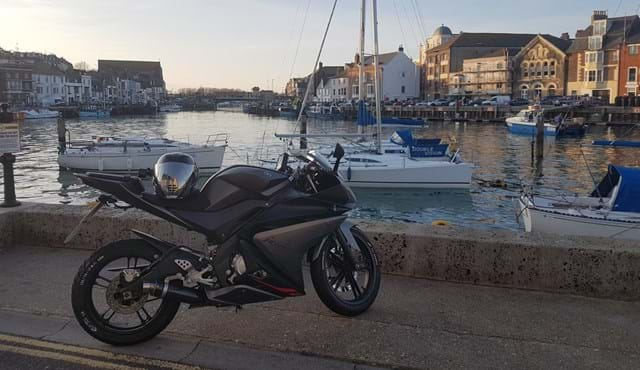 The Perfect Town Commuter or Teenage Gateway Bike
I've owned my YZF-R125 for just over a year now, buying it with just 4,000 miles on the clock. I've bumped the miles up to over 10,000 in that time, having done commutes in the sun and dry, short trips out to slightly longer 240 mile round-trips.
For a bike with around 14bhp it really hits the ticket - perfect low-mid torque up to around 50mph, stunning aggressive looks and a surprisingly grunty sound to its single cylinder with my Scorpion full exhaust system I find it hard to fault.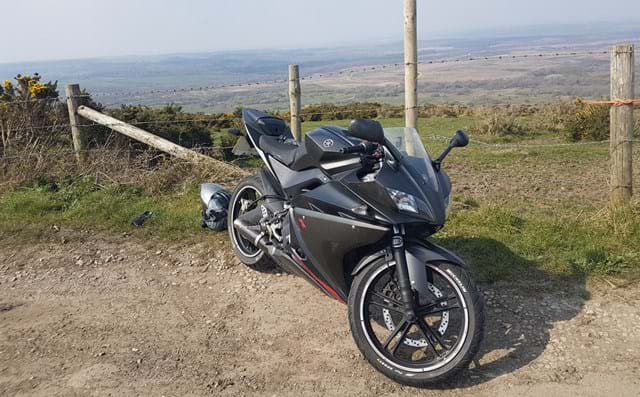 Mods
Scorpion full system exhaust
Aftermarket shorty levers
R&G tank protector and grips
Yamaha rim tape
New R125 stickers
All of these changes are small, though really do a lot to make the bike stand out and give it nice touches wherever you look! My favourite change were the new Pirelli Sport Demon tyres, the change in grip was noticeable from the moment I pulled off, I highly recommend them!
Any Downsides?
As expected, being a sports bike, it isn't the most comfortable for long distances  but I do them anyway. The power is lacking slightly getting onto the larger A-roads, but it still does what you want it to do and more.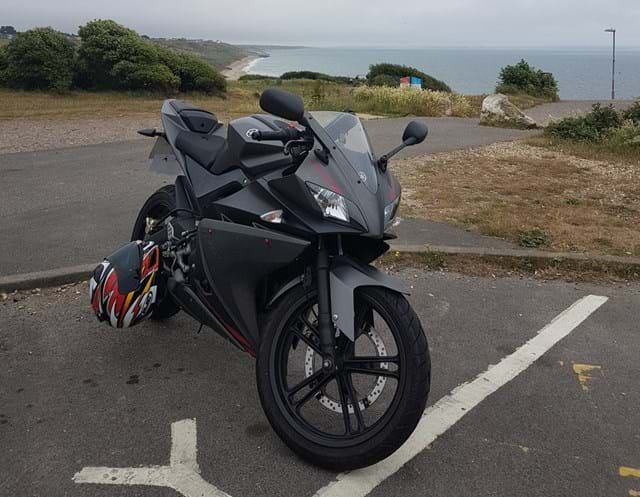 To Sum Up
For a bike that a 17 year old can jump on and get into the world of biking with, I really can't fault the R125 at all.
I've lost count of the times people have been surprised at how small the engine is, as well as the amount of smiles I have whenever I get off, whether it be a 5 mile commute turned into a 30 mile jaunt, or a lengthy tour a few towns over.
I'm excited to get onto a larger machine with my A2, yet at the same time I will always miss my gateway drug to the biking world...
- James R, 2019
Price Guide
Year
Dealer
Private
Part Ex
Mileage
2008
£1,750
£1,400
£1,250
19,700
2009
£1,700
£1,350
£1,200
18,400
2010
£1,650
£1,350
£1,150
16,900
2011
£1,700
£1,350
£1,200
15,300
2012
£1,800
£1,450
£1,250
13,500
2013
£1,950
£1,550
£1,350
11,600
The Second Opinion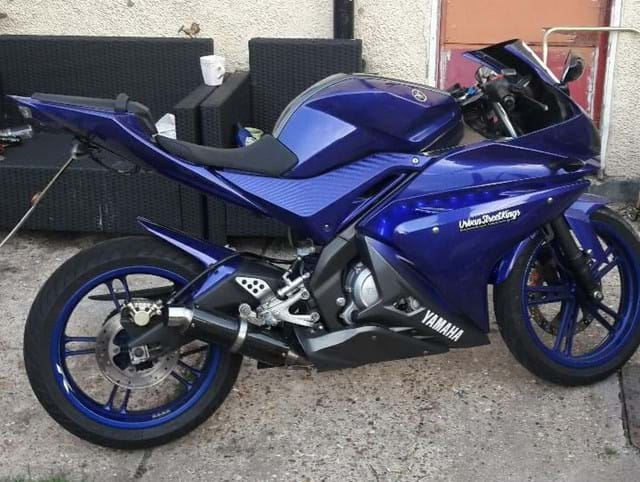 Choosing The R125
I purchased my bike as I wanted to get back into riding after a long time away. I was drawn to its styling, performance and good statistics.
What's Good?
I have found that it is better than is stated in the factory specs, for example the top speed is 88 and I can get 280 miles to a tank.
The YZF-R125 is an all round great bike, it does have an aggressive riding position but feels very safe and well balanced. I have ridden from Essex to Yarmouth and back doing around 60-65mph and still had fuel left.
The pros of this bike far out weigh the cons. It is very reliable and well built with cheap servicing and parts.
Mods
There are also many aftermarket parts if you wish to put your stamp on it. After riding it for a while I decided to change the colour and changed the mirrors for ones with repeaters in to personalise it.
Any Downsides?
So far the only negatives I have found is the chain wears out / stretches quite quick compared to others, however it depends on your riding style i.e. harsh acceleration will reduce the service life of the chain and other bits.
Another con is that you need to lock it up securely as they are highly sought after and on long journeys it gives you neck pain as you are looking up all the time.
To Sum Up
All in all it's a very capable bike and has enough power to safely ride on the road and keep up with the traffic, it's a lot of fun to ride and never dull. I give it 9 out of 10 and love every ride.
- Desmond B, 2018
More Info
Check out this video review from CagerOnTwoWheels.
For more reviews and launches check out BikeSocial.