Lexmoto Michigan Review (2015)
"
If you want to be Rossi buy a Lexmoto LXR. If, however, you have a penchant for tassels, leather jackets and open face helmets then this may just be the perfect bike for you.
"
What Is It?
The Lexmoto Michigan is a learner friendly budget cruiser and is powered by a Euro 3 compliant air-cooled 125 cc single cylinder four stroke engine, producing 9.9 bhp / 7 kW at 8,000 rpm and maximum torque at 6,000 rpm.
Specs
Seat Height: Low (

680

 

mm / 26.8 inches)
Weight: Light (142 kg / 313 lbs)
Economy: Very good (80 mpg / 3.5 l/100km / 28.3 km/l)
Range: High (240 miles / 386 km)
Power to Weight: Low (0.070 bhp/kg / 0.053 kW/kg)
Top Speed: Average (65 mph / 105 km/h)
Pros
Much improved for 2017
Cruiser looks in a 125
Low comfy seat
Build quality
Cons
No gear position indicator (pre-2017)
Only a drum at the rear
Top speed
Heavy
What Is It Like?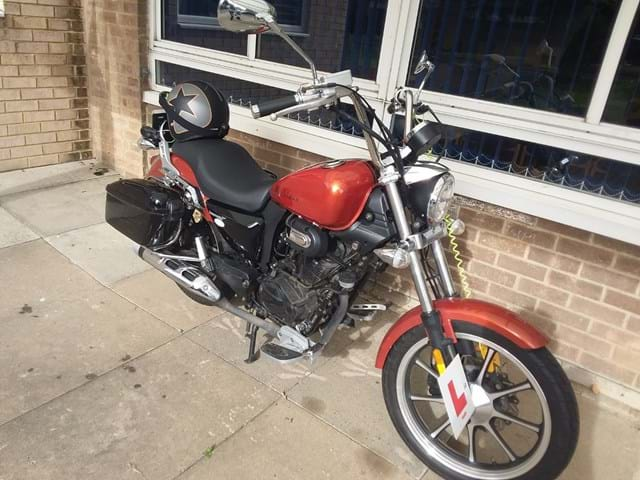 2018 EFI Disk Brake Model
A question which often gets asked is "Do Lexmoto make good bikes?". The answer, of course, is no. They don't make any bikes. What they do is buy them from factories in China, slap a Lexmoto sticker on the tank and sell them on to dealers.
If you are going to do that, the Zongshen factory, with its international reputation and race team is a fairly good place to start. The Lexmoto Michigan, therefore, is really a Zongshen RA-1 with a Lexmoto-branded gearbox cover and with a "Michigan" decal on the tank instead of the original dodgy inspirational quotation.
This is a popular option. The Michigan is identical to the Sinnis Hoodlum amongst others, but only Lexmoto sell it for under 2 grand and only Lexmoto offer it in a garish orange colour.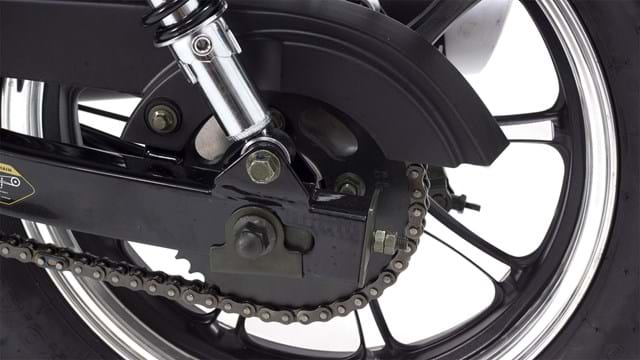 Where To Buy It From
The downside of buying a bike like this is that how well it lasts heavily depends on the dealership you buy it from. It arrives to them semi-built, in a crate, and needs to be properly checked over, adjusted and inspected before you ride it for the first time.
There are pile-em-high, sell-em-cheap internet only dealers out there who will slap the handlebars on, give it a quick rub down and call that a PDI.
At the other end of the scale are small local outfits who will check every nut and bolt, take it for a test ride and only give it to you when they are satisfied that it is in top drawer condition. Unsurprisingly, you pay more for this service, but it is well worth it.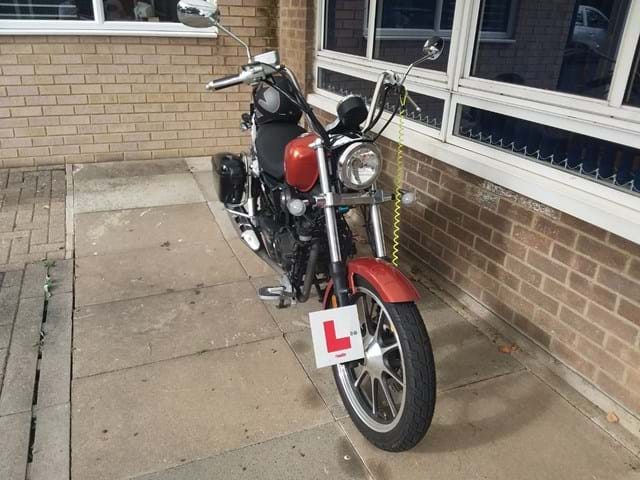 First Impressions
The initial impressions of the Lexmoto Michigan are excellent. It has metal bodywork, and the paint and decal job is high quality, with a deep shine to the metallic paint and no dodgy runs or thin patches.
There is a small amount of slightly tacky chromed plastic on show, but not as much as you might fear. They appear to have taken the decision to make the nuts and bolts out of actual metal, rather than the stuff you find wrapped around a stick of chewing gum, and the whole bike has a quality feel which is markedly absent on some other Chinese bikes.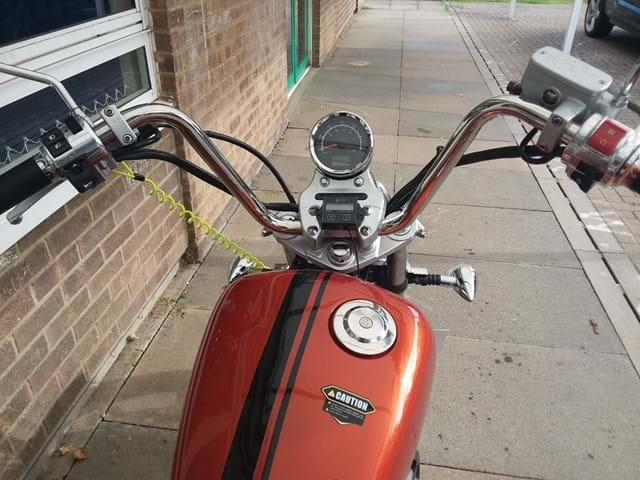 Equipment
This is a £1,700 bike, so you might not expect there to be much in the way of bells and whistles. And you would be right.
You get the usual array of controls, a single dial speedo clearly marked in mph, a fuel gauge which even bears some relation to what is in the tank, a gear indicator, two trip meters, and that is about it. There is no tacho or clock, which is a pity. They are all smartly laid out and very ergonomic to use.
Accessories
You can get a windscreen for around £30, which is highly recommended, a hard luggage set (£185) and sissy bar (£30), depending on how much you wish to look like Peter Fonda in Easy Rider.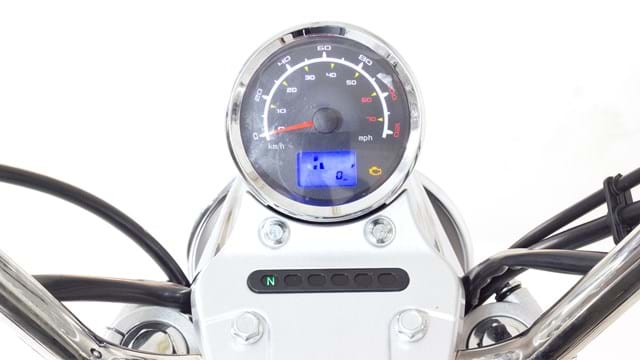 In The Cockpit
Thanks to the large padded saddle and nicely placed footboards, the Michigan is a comfortable place to spend time. All the controls are easy to reach, and the riding position is extremely laid back. The switchgear feels like it comes from a much more expensive bike, and the mirrors are large and easy to adjust.
The handlebar grips, however, let the ensemble down rather. They are tacky plastic-and-chrome numbers with no substance to them. The chrome peels off at the lightest touch and they feel like they are a throwback to the bad old days of Chinese bikes. Still, they are easily replaceable.
One slightly odd solution to a problem though - in order to meet Euro 4 regulations, all motorcycles now need running lights. Lexmoto have solved this issue by the simple if crude method of disconnecting the headlight switch, such that the light is permanently on.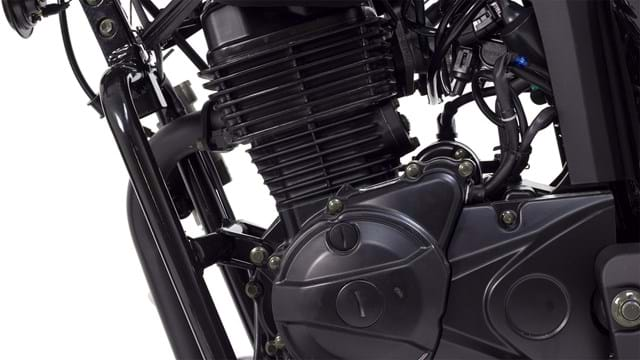 Handling
The Michigan is an EFI bike, so it starts on the button every time. Not that you would necessarily know as with the stock exhaust, it is whisper quiet at idle.
The clutch is nice and light but with a sharp positive bite, and the gears snick nicely into place. The bike briskly pulls away and, from then on, is an absolute breeze to ride.
The suspension geometry is incredibly forgiving, and the larger-than-usual rear tyre contributes to very stable handling; it is quite difficult to lose grip even on loose surfaces.
Steering is positive, with a touch of oversteer, and the linked brakes are brisk and effective, but do not lock up unless you really stamp on them.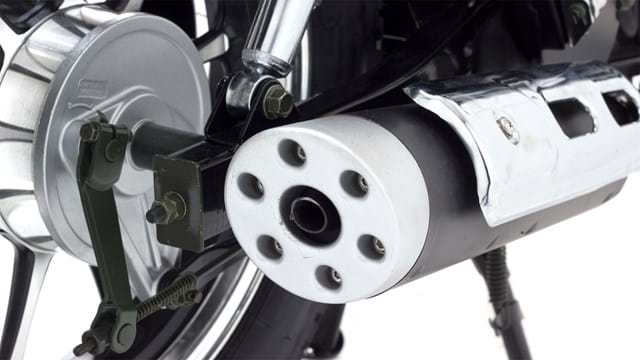 Speed
Obviously no 125cc bike is ever going to feel fast, but the Michigan manages to feel slow even for a 125. It has a lovely smooth engine, equipped with a balance shaft which means that even at high speeds you don't end up feeling like you are on a massage bed.
Unfortunately, high speed is not something you are ever going to be troubled with on this bike. It is brisk enough up to about 40mph, and reasonable from 40-50, but above 50 it will need a week's written notice to go any faster.
On a good day, you can just about thrash an indicated 65mph (closer to 58) out of it, but only if there is no wind or incline to contend with. It's fine on a dual carriageway, but there is no way you would want to take it on a motorway.
But that isn't what this bike is about. It is about cruising along on the open road, enjoying the view and the sunshine and it makes a pretty good commuter, too.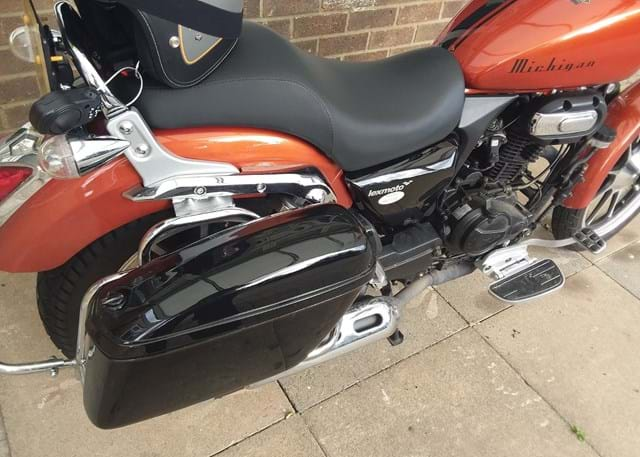 Pros
Excellent build quality
Very forgiving and laid back handling
Stylish, in a Harley-Davidson sort of way
Very, very cheap
Cons
Very laid back performance
A small amount of tacky chromed plastic on board
Reliability dependent on the dealer you buy it from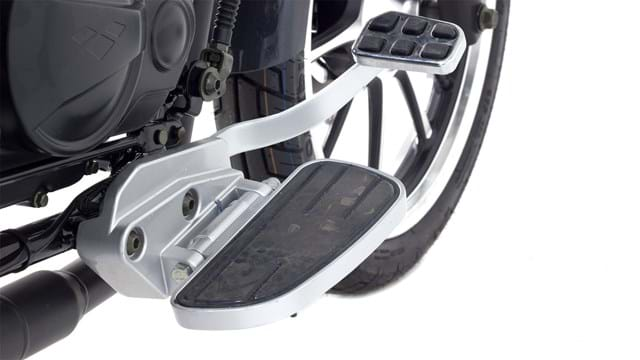 To Sum Up
No self respecting 17 year old is going to buy this to hoon around corners at dangerous speeds; if you want to pretend you are Valentino Rossi you had better buy a Lexmoto LXR instead.
If, however, you have a penchant for tassels, leather jackets with the album cover for Appetite for Destruction on the back, and open face helmets, then this may just be the perfect bike for you. And if you don't get the album reference, you are too young for this bike; move along there.
- Charlie W, 2018
Price Guide
Year
Dealer
Private
Part Ex
Mileage
2022
£2,500
£2,050
£1,800
1,200
2021
£2,100
£1,700
£1,500
2,100
2020
£1,850
£1,500
£1,300
3,700
2019
£1,600
£1,300
£1,150
5,100
2018
£1,400
£1,150
£1,000
4,900
2017
£1,300
£1,050
£900
6,700
2016
£1,200
£950
£850
8,500
2015
£1,150
£900
£800
10,300
How to use the price guide
Add Your Review
Do you own this bike? We would love to hear anything good, bad, unexpected or that you have changed plus anything that a prospective new owner might find interesting or useful.
More Info
Check out this video from Lexmoto.