Kawasaki ZZR1400 Review (2012)
" The weight disappears once you set off, the handling and brakes are sublime and the power will never disappoint. "
✓Power, brakes, comfort, range, touring potential
×On the heavy side
What Is It?
The 2012 Kawasaki ZZR1400 is an iconic sports tourer which was originally launched in 2006.
Engine: 1,441 cc Inline Four, 197 bhp
Economy: 35 mpg
Range: 170 miles
Seat Height: 800 mm
What Is It Like?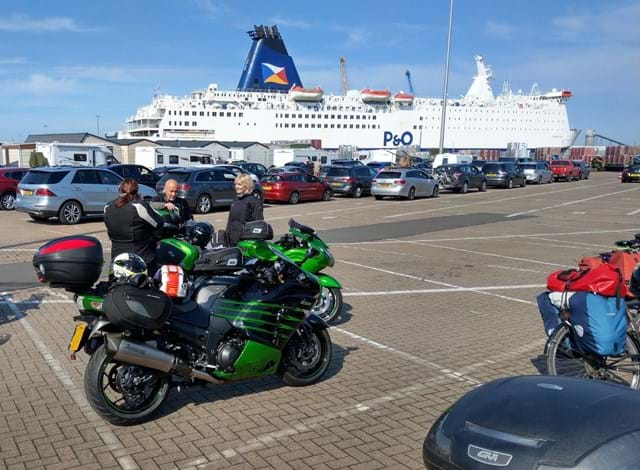 Choosing The ZZR
This is the second Gen 2 1400 I have owned. I bought the first standard model in 2012 and was that impressed I bought my current 2015 performance sport as soon as it came out. Currently has 35,000 miles on it from new.
Needless to say I absolutely love it, usually manage a couple of European trips on it every year and last year we spent two glorious weeks away including MotoGP at Mugello in Italy.
What's Good?
It's great for two up touring with good luggage capacity, tank range and comfort. It's also a lot more agile than its wheelbase suggests, meaning it's great for hooning around solo too.
I can't speak highly enough about how incredible these bikes are and what they can offer although the 264kg weight disappears once you set off, the handling and brakes are sublime and the power will never disappoint.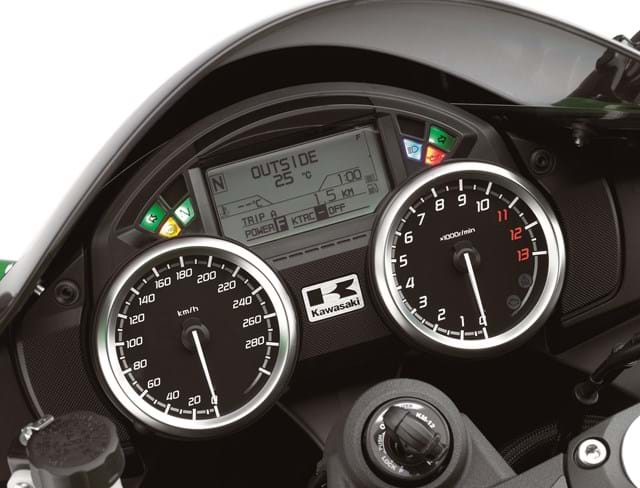 Running Costs
I'm averaging 5,000-6,000 miles per rear tyre, about 7,500 for front pads and just replaced the front discs at 35,000.
Fuel averages between 35-45 mpg depending how you use it. The best mod you can buy is without doubt a centre stand and no they don't touch down in the corners.
Any Downsides?
Now we come to the not so good and to be honest I'm nitpicking. The finish on the brake line banjos and ABS rings is rubbish, I have also had seal failures on the clutch slave cylinder on both 14's. The first one I replaced the seal for £6 but on my current one I replaced the slave cylinder with an aftermarket one as I prefer the looks.
I would advise anyone buying one of these bikes to join zx14r.co.uk as the information and wealth of knowledge available on there is second to none.
- Dean P, 2019
Price Guide
Year
Dealer
Private
Part Ex
Mileage
2020
£12,450
£9,950
£8,700
2,100
2019
£11,500
£9,200
£8,050
3,700
2018
£10,650
£8,550
£7,450
5,100
2017
£9,850
£7,900
£6,900
4,300
2016
£9,100
£7,250
£6,350
6,500
2015
£8,400
£6,700
£5,900
8,500
2014
£7,750
£6,200
£5,450
10,400
2013
£7,150
£5,750
£5,000
12,200
2012
£6,650
£5,300
£4,650
13,900
Related Bikes
Kawasaki GTR1400 - More relaxed touring version with a de-tuned engine.
Add Your Review
Do you own this bike? We would love to hear anything good, bad, unexpected or that you have changed plus anything that a prospective new owner might find interesting or useful.
More Info
Check out this video review from CagerOnTwoWheels.